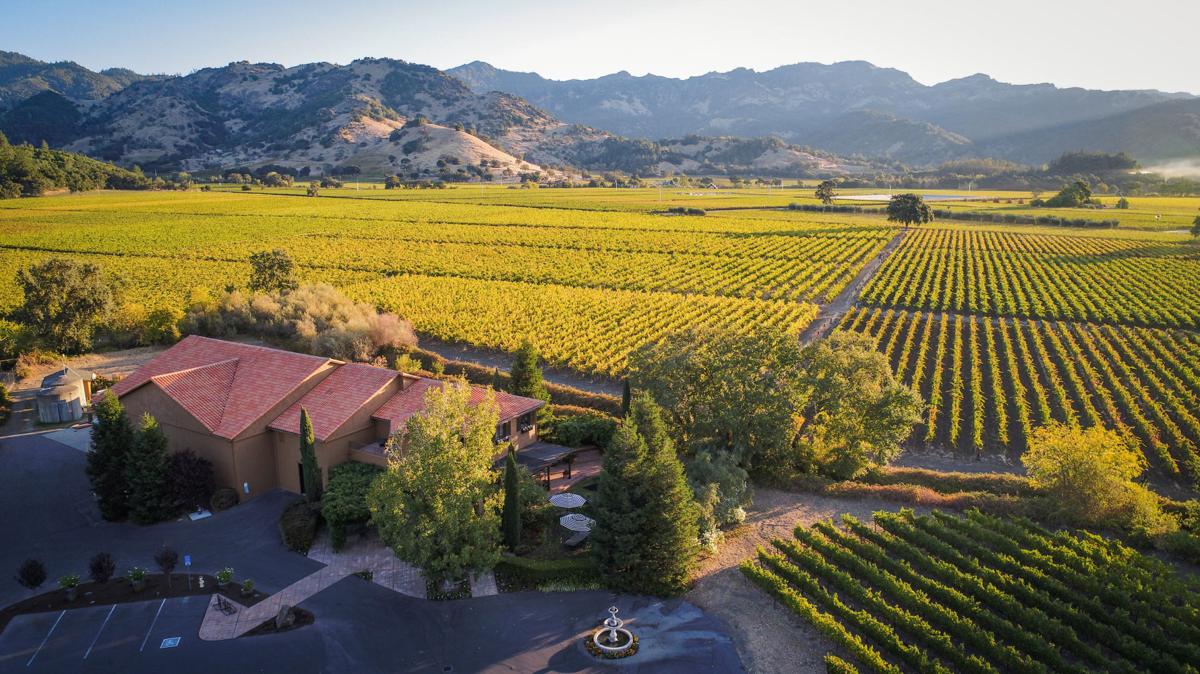 When newcomers to the world of wine begin tasting California wines, it's always exciting to watch their sense of wonder as they realize just how many wines and regions there are in California and even the Napa region alone. As there appears to be a holiday for everything, from hot dog day to national BBQ month, why can't the winos have the same fun?
It turns out, they can. Coming in one week is world Cabernet Day, the Thursday before Labor Day (August 29), so it's time to shed some light on and celebrate one of my favorite grapes and wine to match.
The Napa Valley region produces a wide variety of noble grapes, but it's primarily known for Cabernet Sauvignon, Merlot, Pinot Noir, and Chardonnay. One of Napa's less touristy regions, in the valley's northernmost wine region, is Calistoga AVA. Situated on the northern border of the Napa Valley and about 30 miles northwest of Napa, this winemaking region was officially established in 2010. The volcanic soil in this region gives the Cabernet and Zinfandel varietal big, bold qualities and offers wine enthusiasts unique producers new to many shelves and cellars.
Bennett Lane Winery, located in Calistoga and founded by owners Lisa and Randy Lynch, was established after the owners toured the great wines and recognized the historical significance of Italy's major wine regions. The love of Italian wine is apparent with each bottle adorned with ancient Roman coins, a homage to the winemaking traditions of generations past. Coins that were acquired by owners Lisa and Randy and can still be seen at the winery tasting room today. The winery's first production was a red blend, Maximus, named after the 2nd century Roman emperor Magnus Maximus.
Bennett Lane produces several varietals from the Maximus red and white blends, Chardonnay, and the holy grail of the region, several Cabernet Sauvignon productions. The 2016 Lynch Family Cabernet Sauvignon (retails $130), is produced from the Lynch Family Estate vineyard plantings of Cabernet and is a perfect example of small-batch productions in California wineries. Producing wines in smaller batches gives winemakers the opportunity to showcase their craft, offering more control and flexibility for experimentation and chances to present that year's harvest. Bennett Lane produces fewer than 100 cases of the Lynch Family Cabernet from a single vineyard estate each year and, as something truly delicious, wine lovers ought to snatch up as many as they can each vintage before they are gone.
As you open this wine, the dark purple qualities are immediately noticed as the wine around your glass. They're accompanied by aromas of ripe berries and a layer of baking spice from the percentage of new French oak usage in the aging process. You can taste the impact of "explosive" qualities the volcanic soil imparts upon the wine. Flavors of blackberry and ripe cherry combine with flavors of vanilla and ever-so-delicate floral qualities that round the wine into a complex explosion of flavors.
When pairing this wine, you'll find that this Cabernet is a meat-lovers dream. Pair with fattier cuts of beef such as porterhouse and ribeye and even bolder game meat such as elk or bison with red wine cherry reductions make a nice complement to the high tannin structure and larger body fruity qualities of the wine. Turning to fall favorites already? Try braised short ribs with rich mashed potatoes, or beef stew cooked with red wine, and you'll notice the red wine does a fantastic job of cutting the rich qualities and textures of the dish.
As world Cabernet Day approaches, I encourage you to open one of your favorite Cabernets, or if you have a chance to order the Lynch Family Vineyard Cabernet Sauvignon either online or from your favorite local retailer, this is one that will not only impress friends and family but will also be one you want to be stocked in your cellar at all times. 
Carson Bodnarek, a self-proclaimed "cork dork", is a certificate recipient from the Court of Master Sommeliers and is currently studying for his certified CMS exam. Always on the hunt for his next great bottle of wine for his collection, he is an avid jetsetter and devout foodie. After moving to Quad-Cities from Iowa City in 2013, Carson now resides in Bettendorf.
Contact Carson Bodnarek at 563-383-2299 or cbodnarek@qctimes.com.
Stay up-to-date on what's happening
Receive the latest in local entertainment news in your inbox weekly!