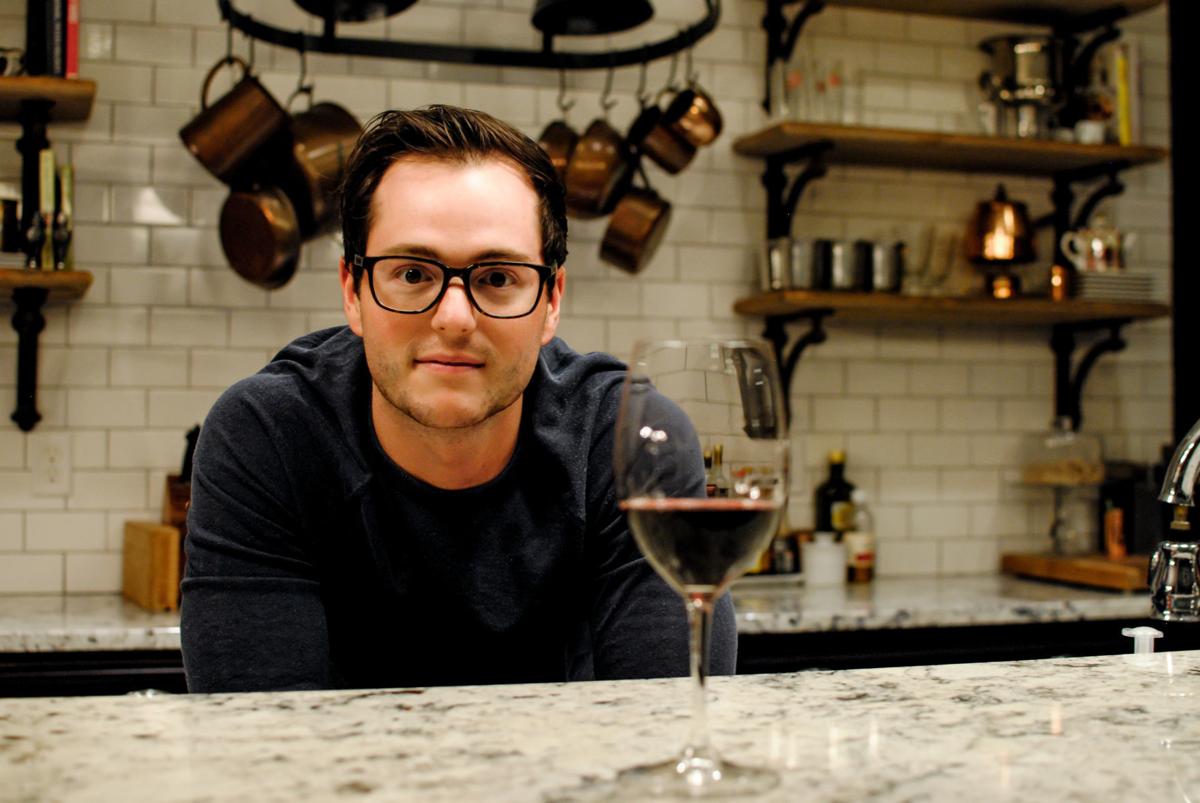 Amid the glitz and opulence of a decade roaring in its infancy was also a nation struggling to find a balance between excess and abstinence.  The many images that come to mind are of endless flapper parties, bootleggers, and yes, Champagne, endless supplies of Champagne.  As we prepare to embark on the twenties again, we celebrate the renaissance of wine-making in the United States; and with a glass of Champagne, welcome the new decade and all of the opportunities it provides.
There are many sparkling wines on the shelf when you venture into the grocery store but only wines from the Champagne region of France are legally considered Champagne.  While Champagne produces some of the best sparkling wines in the world, other regions are quickly making strides to produce some excellent alternatives.
If you decide to celebrate the arrival of the 2020s with a glass of Champagne, there are a couple of things to note.  It starts with how you chill your bottle.  There's nothing worse than warm Champagne.  Ensure you properly chill your bottle to between 38-50 degrees.  This can be done by filling an ice bucket with ice and a little water, and allow the bottle to rest for about an hour.  If you decide to plan ahead, fridge storage is a great option. Place the bottle in the fridge about 5-6 hours before.  Word of warning, fridge conditions are too cold for long-term Champagne storage and can damage your wine before you get a chance to pop the cork.
Champagne is located in the northeast portion of France and about two hours from the capital city of Paris.  The region itself is split up across five sub-regions producing some of the best Champagne, and most expensive, in the world.
Montagne de Reims
Côte des Blancs
Vallée de la Marne
Côte de Sezanne
Côte des Bar
In Champagne, the soil comprised of limestone, marl, and chalk are critical to producing grapes worthy of the Champagne houses of France.  As you're looking on the shelves you may find several labeling terms that may seem strange to you.  Many sparkling wines are made using Chardonnay, Pinot Noir and Pinot Meunier grapes.  However, depending on the desired final product, winemakers may opt to use only Chardonnay grapes, or only black grapes and must indicate as such as ordered by French wine law.  Blanc de Blancs indicates sparkling wines made only from 100% Chardonnay, while Blanc de Noirs indicates the use of only Pinot Noir and Pinot Meunier grapes as in the case with most rosé sparkling.
The traditional method for producing Champagnes remain the same for countless generations and is now considered "Methode Traditionelle" or "traditional method" and starts by producing a base wine (still) that undergoes two stages of fermentation.  After creating the base wine, a liqueur de tirage (yeast and sugar) is added to the wine before being capped for a second time.  This step is what will give the wine the bubbles it is known for.
During the Champagne process the wine is aged in contact with the yeast cells (lees), instead of being siphoned away, lying upside down in a riddling rack as they are periodically turned to force the sediment to the neck of the bottle.
At this point, the bottle neck is frozen and when the cork is opened the pressure shoots the frozen plug of yeast and sediment clear from the bottle.  A mixture known as dosage (similar style wine) is added to top up the bottle to finish before the cork is added.
While flute glasses are customary for enjoying Champagne as they create a prettier stream of bubbles in the glass while drinking, insider tip is you will actually pick up on more flavors and aromas in the wine if you use a white wine glass.
As you prepare shopping for New Year's Eve celebrations, I've included a list of the splurges worth shelling out for and the everyday bottles and Champagne alternatives that beat out the banal Andre and Cook's of the world.
Taittinger NV Prestige Rosé Brut ($36)
Moet & Chandon Imperial ($40)
Laurent-Perrier NV Ultra Brut  ($80)
La Grande Dame ($155)
Salon Le Mesnils ($500+)
I find that while Champagne's tried and true techniques do produce some fantastic wines worth tasting, they can often be unapproachable to every day.  Ranging from $25-$35 on average, Cremant wines are sparkling wines made in a very similar style as Champagne, but as they are not produced in the Champagne region, they cannot be classified as such. Cremant is a great value buy and a great alternative to name-brand Champagne! One of my favorite regions for Cremant are from Burgundy, a region already famous for its productions of Pinot Noir and Chardonnay.
Vitteaut Alberti Cremant de Bourgogne Blanc de Blancs Agnes ($35)
Domaine Sarrazin Cremant De Bourgogne Brut ($30)
As I mentioned, California wine producers are beginning to produce some delicious sparkling wines, many of which utilize the wine making direction of visionaries from French Champagne houses to craft their final product. New World sparkling wines are a great way to enjoy sparkling at affordable prices
Schramsberg Blanc de Blancs 2016 ($40)
Roederer Estate Brut ($26)
There are countless selections of Champagne and sparkling wines on the market today and this is only a small percent of what's out there ready for tasting! As we prepare to close the chapter on one decade and open another looking to 2020 ahead, I encourage you to find moments worth celebrating in the remaining days of 2019 and prepare to roar into the 2020s with a glass of sparkling wine to celebrate.
Carson Bodnarek, a self-proclaimed "cork dork", is a certificate recipient from the Court of Master Sommeliers, WSET Level II and is currently studying for his certified sommelier exam. Always on the hunt for his next great bottle of wine for his collection, he is an avid jetsetter and devout foodie. After moving to Quad-Cities from Iowa City in 2013, Carson now resides in Bettendorf.
Contact Carson Bodnarek at 563-383-2299 or cbodnarek@qctimes.com.
Stay up-to-date on what's happening
Receive the latest in local entertainment news in your inbox weekly!