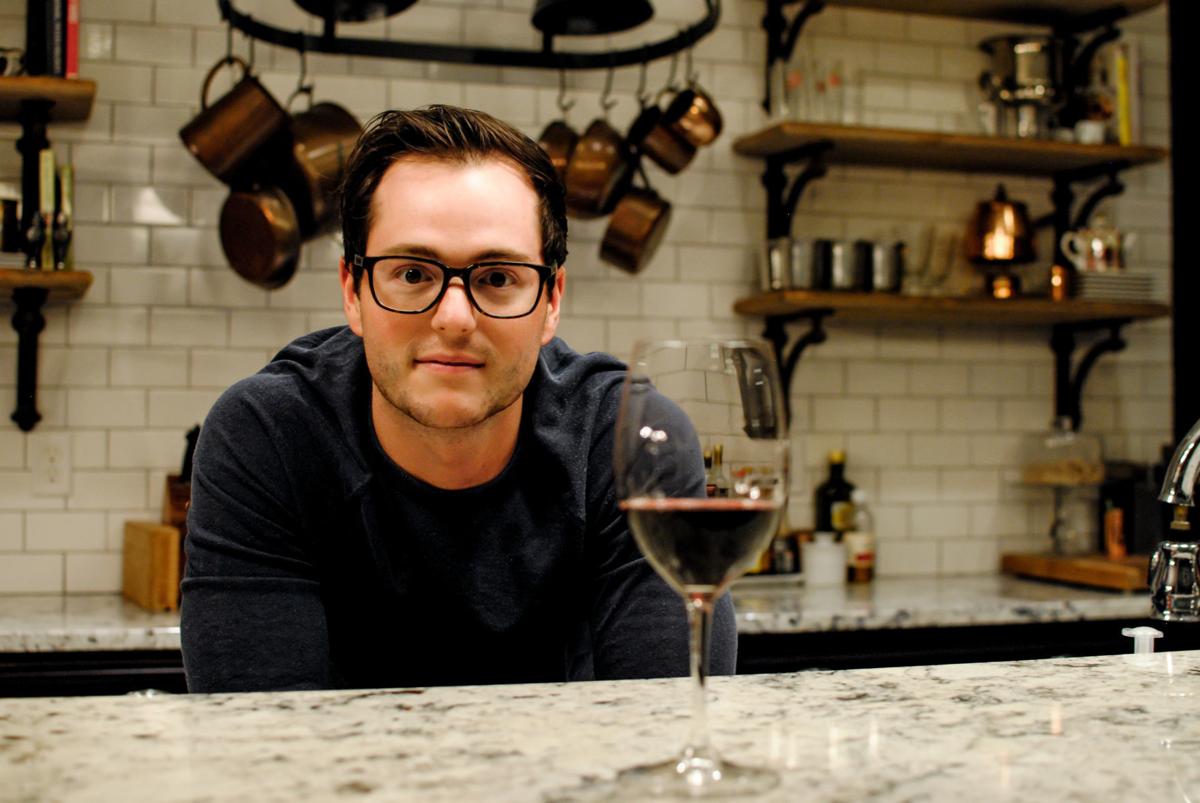 Even growing up as a child, Thanksgiving leftovers were almost more exciting to me than the actual Thanksgiving meal itself. All the versatility with different ways to use leftovers, which most assuredly consists of using up the stuffing, mashed potatoes, and other favorites first, only to be left with three-quarters of a turkey and finding any which way to use up the remaining meal item.
I find the same excitement does not follow to that of other accompaniments, specifically wine. I find during the holidays I'm often enthralled with the excitement of treating my guests to various bottles of wine, eager to have them taste some of the wines I've been storing in my cellar. While it's true, in our household it is a rare occurrence to have leftover bottles, but this travesty leaves you with few options; drink the remaining portions of countless bottles or risk the bottles oxidizing, leaving you to cry over spilled wine.
Depending on the wine remaining, there is hope! In this week's column I've decided to highlight a few ways to re-enjoy these leftover bottles of wine, should you not wish to create a personal tasting on a Wednesday night.
With the holidays around the corner, a Christmas Sangria can be the perfect addition to any brunch or casual week night entertaining. You can also use up some of the cranberries and whole baking spices that you may have incorporated into your Thanksgiving dish as well. The use of fresh sliced citrus, flavored sparkling water, and a little bit of orange juice is the perfect combination to create a beverage that's sweet but tart, spicy but fresh, and one that your guests will continue to come back for.
Christmas Sangria
1 cup citrus-flavored sparkling water
Cinnamon stick, whole cloves, star anise
1 ounce orange liqueur, like Grand Marnier
Sliced citrus, like orange and grapefruit
1 Granny Smith apple, sliced
Fresh cranberries and pomegranate seeds
Dissolve the sugar in the orange juice. Combine the wine, orange juice, orange liqueur in a pitcher with ice if serving immediately. Drop in the remaining ingredients and give a stir to ensure that pitcher is decorated on all sides.
While it's true you don't need to necessarily "drink" your remaining leftover wines, I find there's some incredible recipes that leverage the use of wine in their making and create stunning masterpieces as a result. With any leftover Chardonnay, which as you recall from last week's column, is a Thanksgiving classic, try creating Butternut Squash Risotto. The dish highlights the flavors of the season with butternut squash, fresh sage, Gorgonzola and a heavy pour of Chardonnay to add to the richness and complexity of flavors.
You have free articles remaining.
2 32 oz. containers of chicken stock
1 small butternut squash, peeled and cubed
2 teaspoons fresh sage, chopped finely
First sweat the onion and garlic in a medium size pot until translucent. Once on the verge of browning the bottom of the pot, add the white wine to deglaze the bottom of the pot. Allow a few minutes on medium heat to allow the alcohol to cook off. In a separate stock pot, place both cartons of stock on low to warm.
Once the majority of the wine has cooked away and the alcohol smell is no longer apparent, add the Arborio rice, stirring until toasted and it begins to look translucent. At this point, add the butternut squash and stir briefly for a few minutes.
Add ½ cup stock every few minutes stirring consistently to avoid any rice sticking to the bottom of the pot. Once the rice absorbs the majority of the liquid add another ½ cup. When the butternut squash begins to disintegrate you are at a point to begin tasting the rice. Continue adding stock and incorporating until there is no crunch left and the rice is fully cooked before moving on to the next step.
To finish, stir in the sage, Gorgonzola and splash of cream to taste. Serve immediately.
If you find yourself with red wine for days, it may be worth bringing out Julia Child's cookbook and crafting the special creation, Beef Bourguignon, as made famous by the hit movie, "Julie & Julia," in recent years. The classic French stew, which incorporates thick cuts of beef, bacon, stew vegetables, mushrooms, and healthy dose of red wine, creates a rich winter-time dish that warms both heart and soul.
If dessert, is more your style, why not highlight the fruits of the season with Riesling Poached Pears and Cardamom Spice Ice Cream. I first encountered this dish at my good friend, Kate Murphy's house, and have been obsessed with it ever since. Pears are a wonderfully seasonal fruit and offer an elegance when served whole and poached delicately. The trick according to Murphy is to "(find) a good vanilla bean ice cream, let it melt slightly, add in some cardamom spice to taste and refreeze.
6 firm Bosc pears, peeled and cored (stems on)
Layer bottom of a medium sized pot with a parchment paper round, arrange pears in pot and add Riesling, scoop and drop vanilla bean, and orange peel to the pot. Bring to boil and reduce to heat, rotating pears occasionally to ensure even cooking. Cook until pears are soft but not falling apart.
Remove pears and reduce cooking liquid, after removing vanilla bean. Add reduced liquid to the top of cooked pears before serving.
To finish prepare a Chardonnay caramel sauce, using several tablespoons of butter, generous brown sugar, and splash of the white wine to bring together. Place cooked pears on scoop of cardamom ice cream and drizzle with caramel sauce. Serve immediately.
With Thanksgiving behind us, and many of us sick of leftovers, try your hand at these incredibly delicious recipes for any remaining bottles of wine still adorning your countertop. They are both tasty and unique ways to use any bottles of wine leftover from your Thanksgiving Day celebrations. Even if your household, similar to mine, does not experience any sort of leftover wine, then these recipes are a perfect excuse to celebrate the season further, and open a new bottle for any occasion.
Carson Bodnarek, a self-proclaimed "cork dork", is a certificate recipient from the Court of Master Sommeliers, WSET Level II and is currently studying for his certified sommelier exam. Always on the hunt for his next great bottle of wine for his collection, he is an avid jetsetter and devout foodie. After moving to Quad-Cities from Iowa City in 2013, Carson now resides in Bettendorf.
Contact Carson Bodnarek at 563-383-2299 or cbodnarek@qctimes.com.