'Breakfast and lunch at the same time': Pee Wee's in Rock Island rolls out the Chasson Randle burger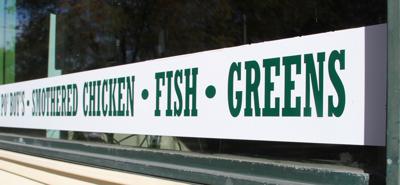 People who had never heard of Pee Wee's made a first-time visit to the Rock Island restaurant last week for one particular reason.
They knew or knew of Chasson Randle. And they wanted to try his burger.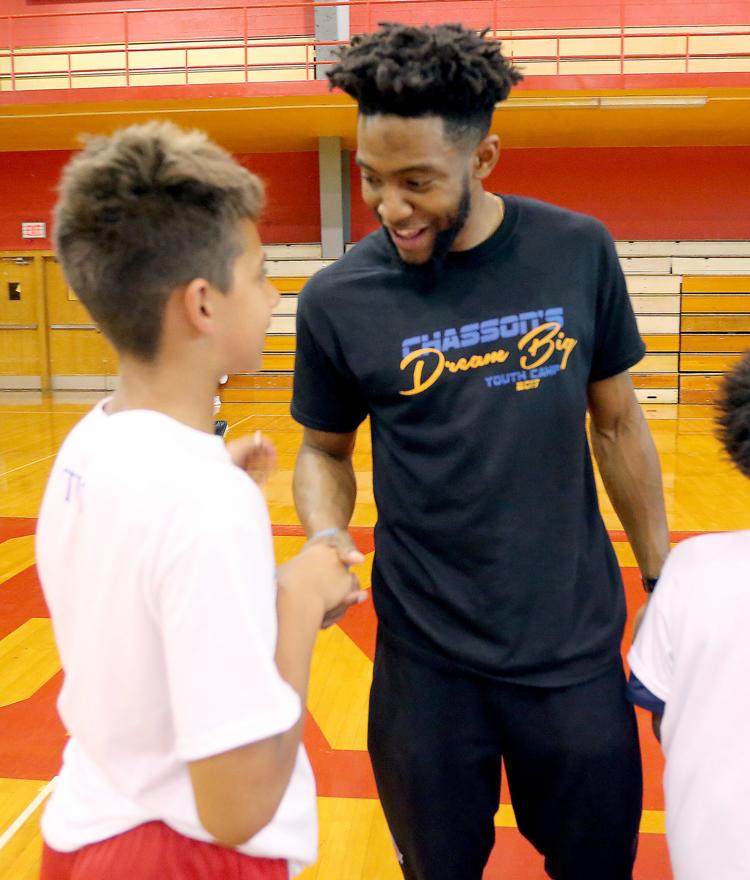 Pee Wee's debuted the Chasson Randle burger, a loaded one-third pound feast of a sandwich, on Thursday in honor of the Rock Island-born professional basketball player, who signed a one-year contract with the Washington Wizards Tuesday. 
"So far, the response has been pretty powerful," owner Will Clay said. "The community is definitely embracing it."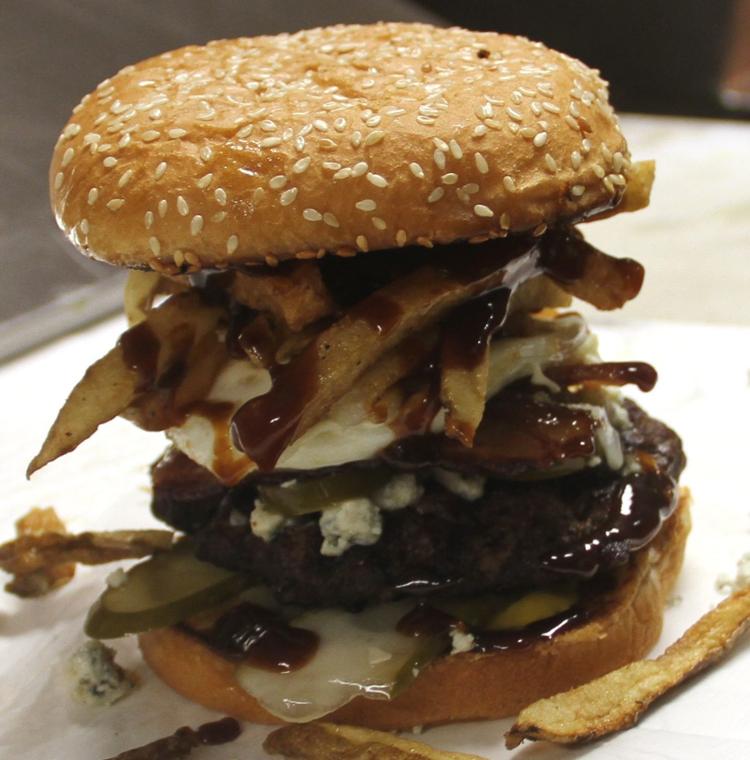 After selling the first one around 11 a.m., the soul food eatery sold 30 of the burgers last Thursday and were on pace to beat that number a few hours before closing Friday night.
Clay describes it as the "most intense burger, by far" on Pee Wee's menu, which specializes in soul food and Cajun-inspired fare such as shrimp 'n' grits, po' boys, greens and the ever-popular smothered chicken, which is only served on the weekends and frequently sells out.
"Just wait until you see it," Clay said. "It's a big burger."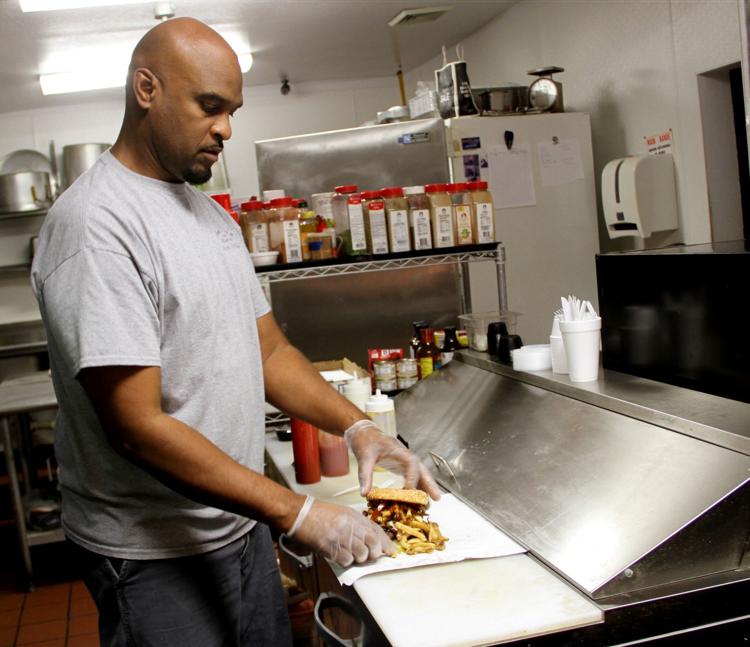 It takes some work — and roughly 17 minutes — to put together.
Along with a hefty patty, the burger is topped with bacon, one egg, crumbled blue cheese, pickles, onions and jalapenos, ketchup, barbecue sauce and comes with french fries piled high under the top bun.
"I think it's a great burger," he said. "It's loaded. It's like breakfast and lunch at the same time."
And that's the way Randle wanted it.
During recent visits home, the former Rock Island High School and Stanford star sampled "probably a dozen" concoctions before landing on the final recipe. He got a chance to try it, officially, while in town two weeks ago.
"This is 100 percent his burger," Clay said. "These are items he personally enjoys and he chose them all by himself."
'I had to cut it in fourths'
Earlier this month, Pee Wee's and the burger got a shout-out in a story about Randle in The Washington Post with a headline that many Quad-Citians could easily answer: "Who is Chasson Randle?"
When asked about the burger in the story, Randle said, "Aw, man! It's amazing. It's got some spice to it."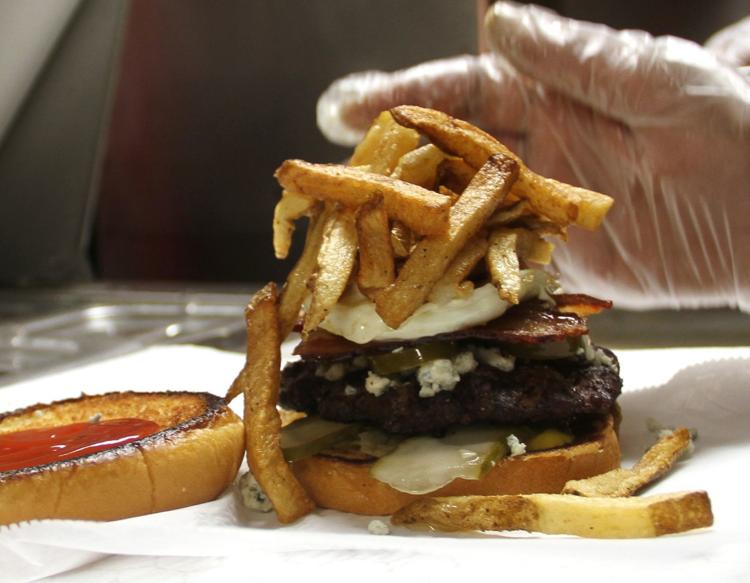 The burger also — it's worth repeating — has some size to it.
"I had to cut it in fourths," Clay's mother, Wilhelmenia Clay, said. 
Darci Walker, who has worked at Pee Wee's since it opened in the spring of 2017, said she has noticed several customers wrap up half of the Chasson Randle burger to take home.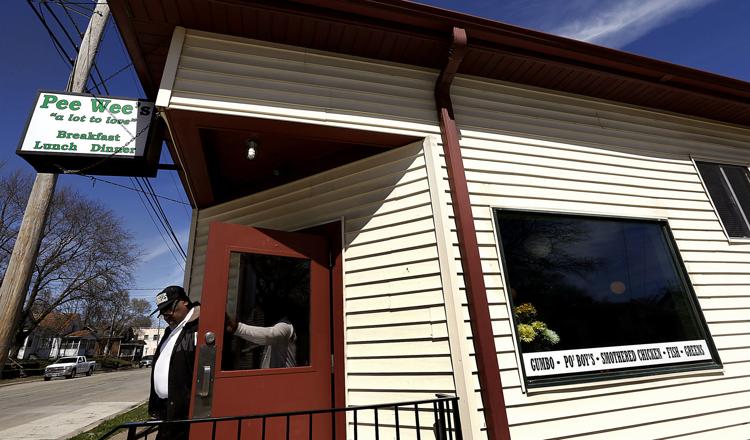 Plenty of customers, Walker said, have taken photos of themselves eating the burger to send to Randle or post on social media.
"Chasson is amazing, and not only because he's my cousin," she said with a laugh. "He's humble and just the nicest guy. He'd give you the shirt off his back."
That's why Will Clay wanted to honor Randle.
"With him being a local young man with so many accomplishments, we thought that this would be a good tribute to him," he said. "He gives back a lot. So it makes sense to team up with him and give back."
'Our privilege'
Proceeds from the $9.50-burger will go toward Chasson's Dream Big Youth Camp, which Randle hosted in June for the second year at Rock Island High School, and another charity selected by the Pee Wee's crew.
"If we can lift our community up, we're going to," Clay said. "If it's a hamburger at a time, that's OK."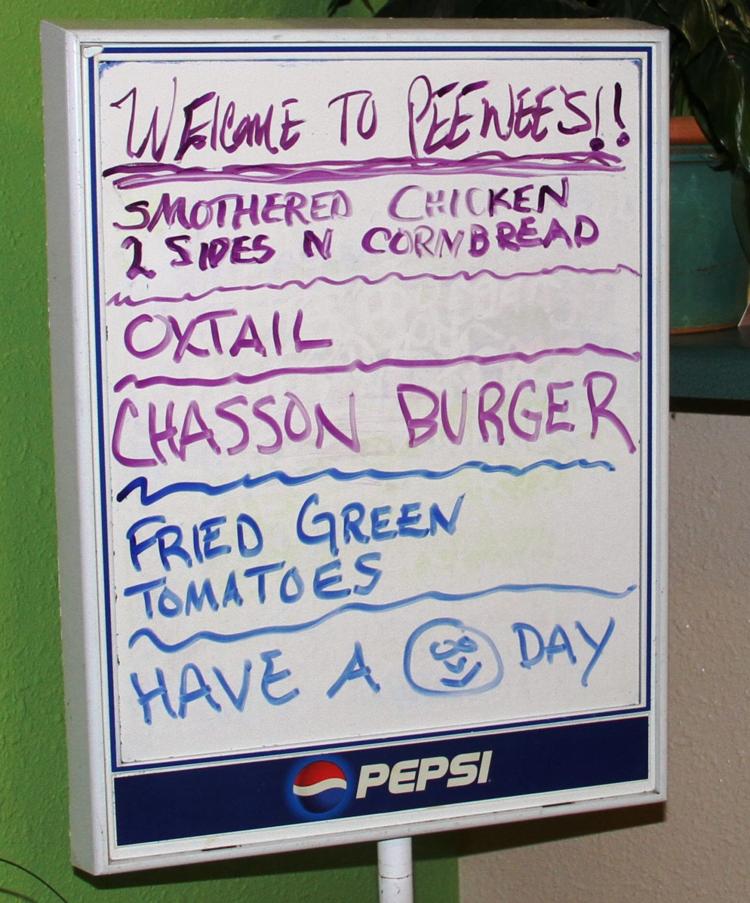 His mother, a real estate agent who often helps out at the restaurant, said the burger is "a deserved recognition" to Randle.
"He is a young man who put his education first and worked hard and who comes back and gives so much to his community," she said. "It's our privilege to have his burger on the menu."
Randle provides an example for younger kids in the area that, in her words, "Anything is possible."
Their family, Wilhelmenia Clay points out, have lived those words, too.
"They had a dream to bring Pee Wee's to the Quad-Cities," she said. "And they did."
Since opening the restaurant at 2035 Martin Luther King Drive, Clay said business has exceeded his expectations.
One sign that things are going well? A long list of repeat customers, which includes Randle.
"When he's in town, he makes sure to stop by Pee Wee's," Clay said.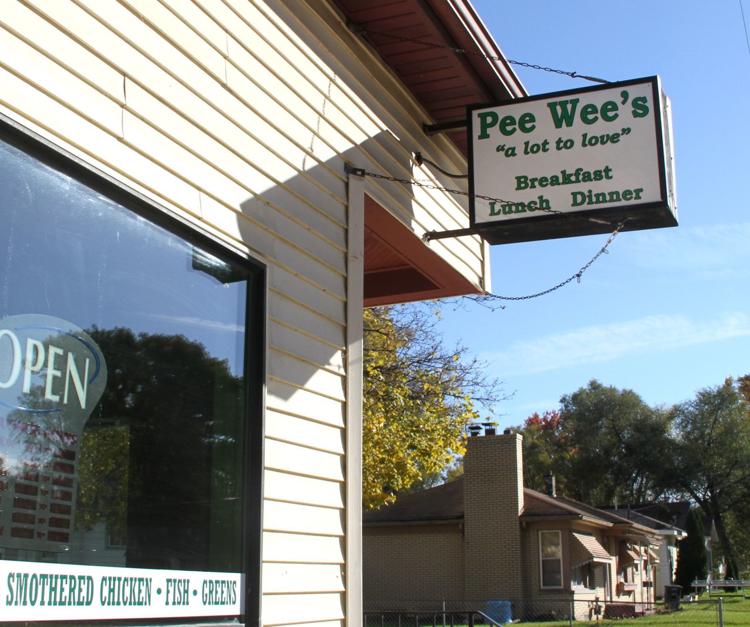 In the past, Clay could count on Randle ordering the shrimp basket.
"Now," Clay said. "His favorite will be the Chasson burger."
060917-Randle-Camp-001
060917-Randle-Camp-002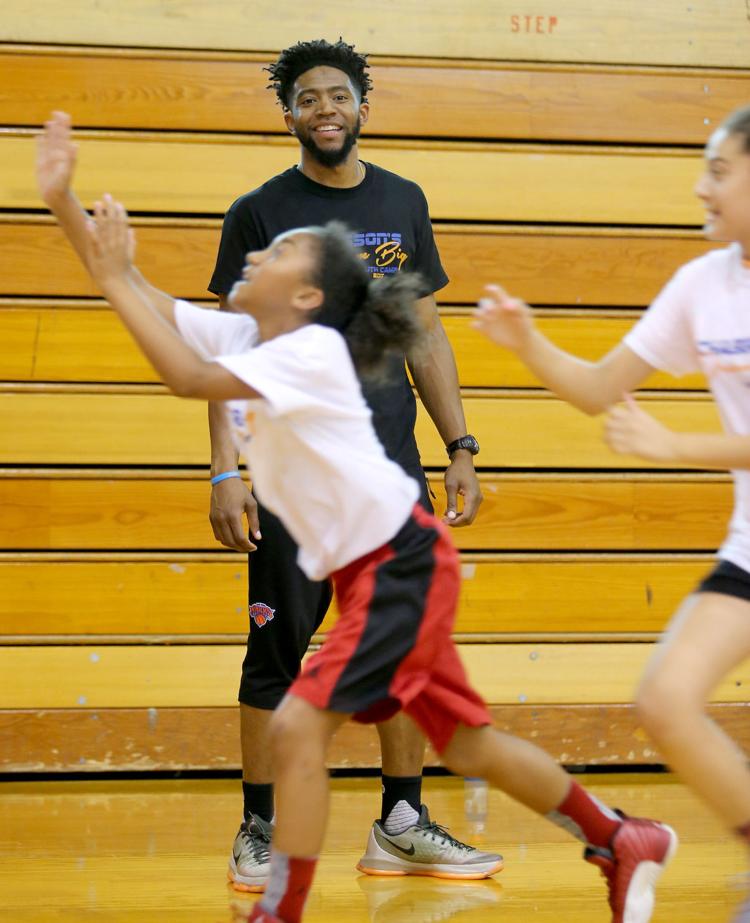 060917-Randle-Camp-003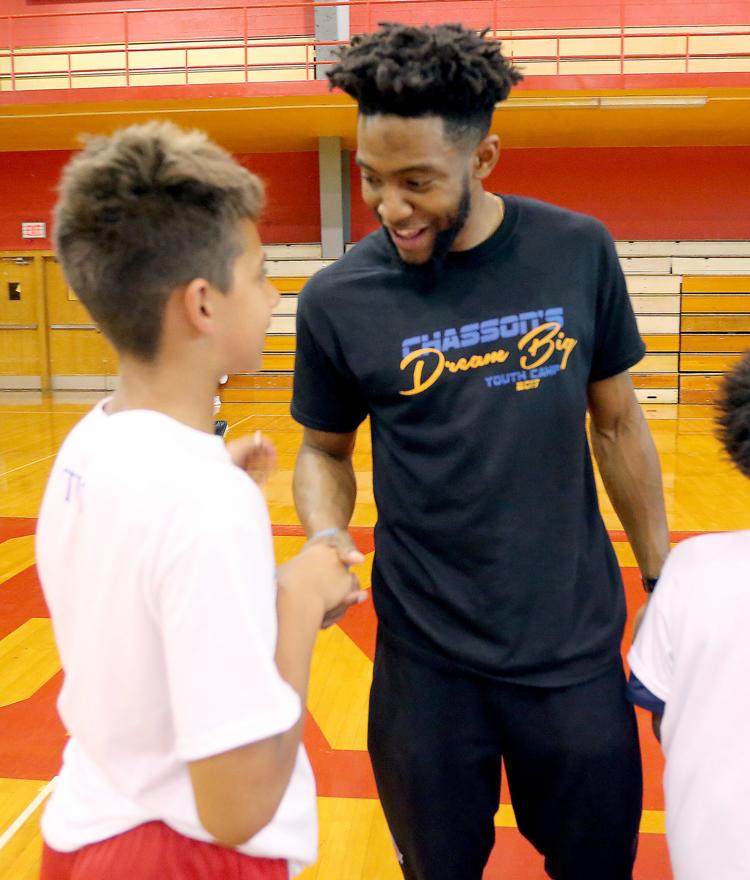 060917-Randle-Camp-004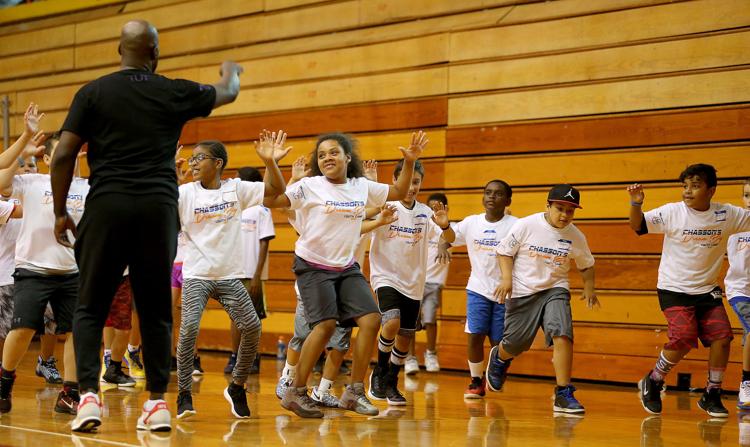 060917-Randle-Camp-005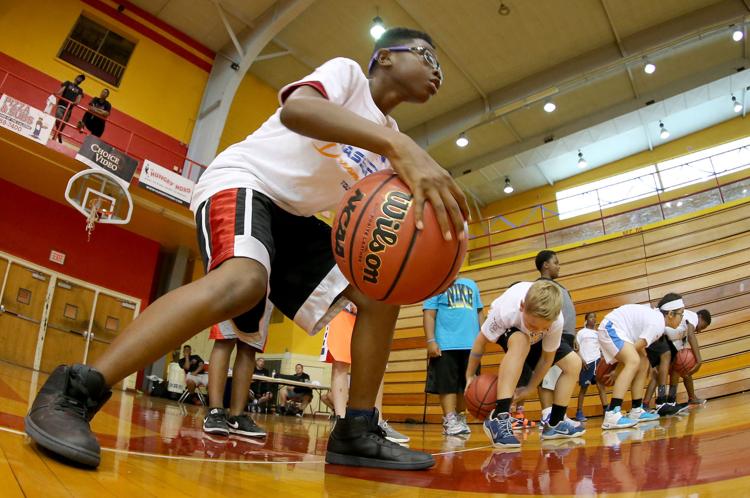 060917-Randle-Camp-006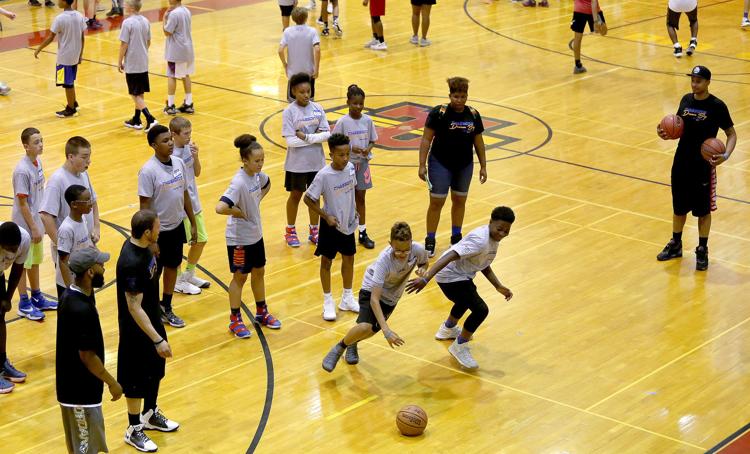 060917-Randle-Camp-007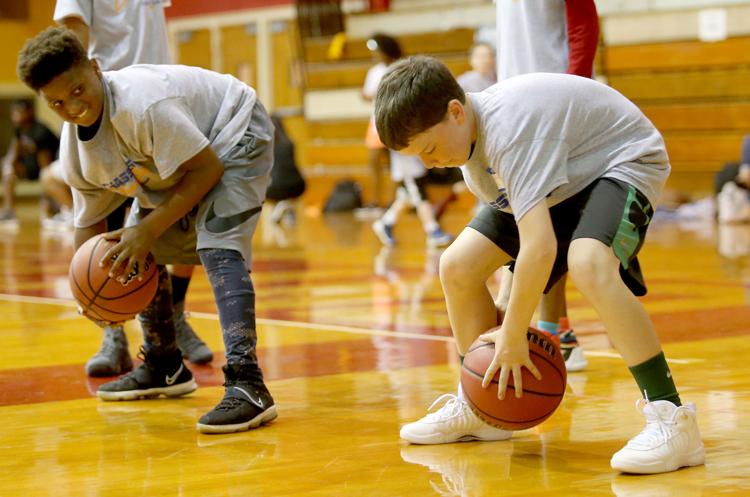 060917-Randle-Camp-008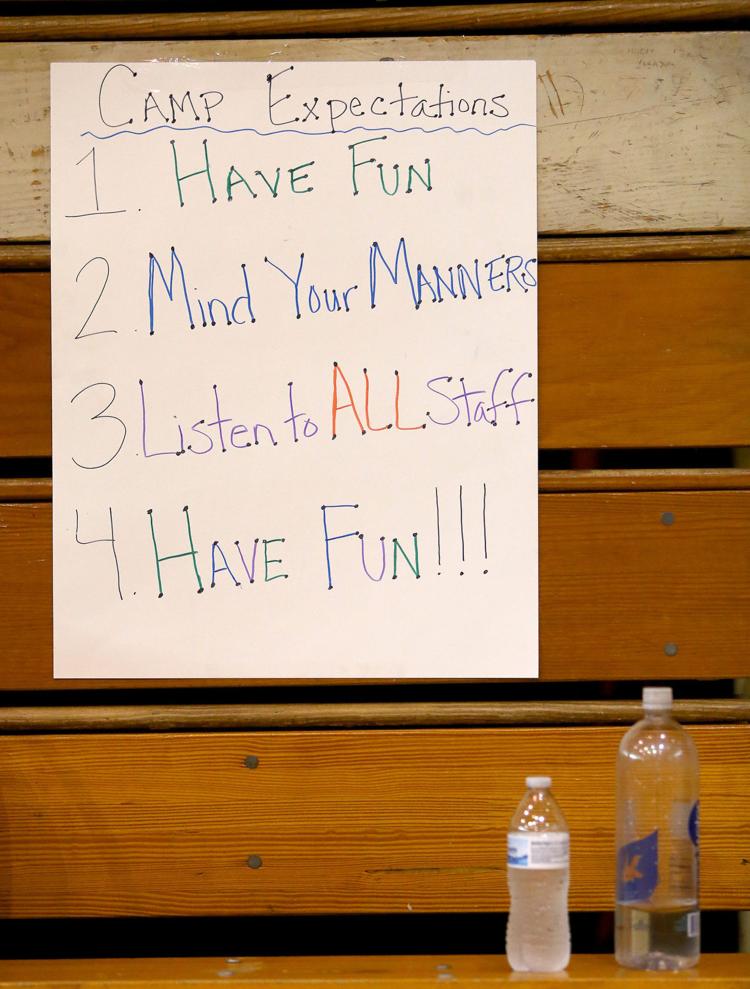 060917-Randle-Camp-009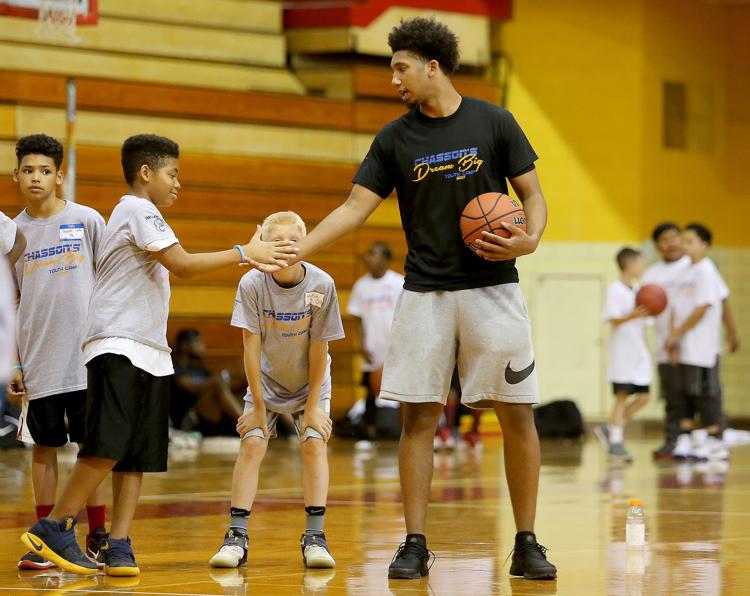 060917-Randle-Camp-010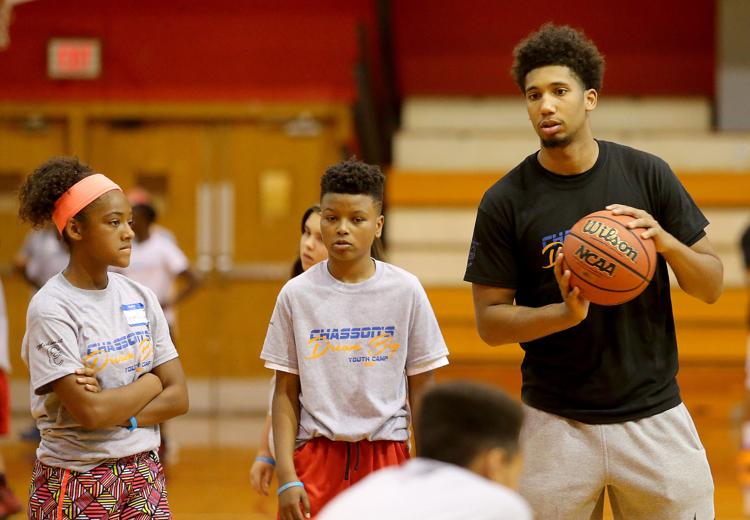 060917-Randle-Camp-011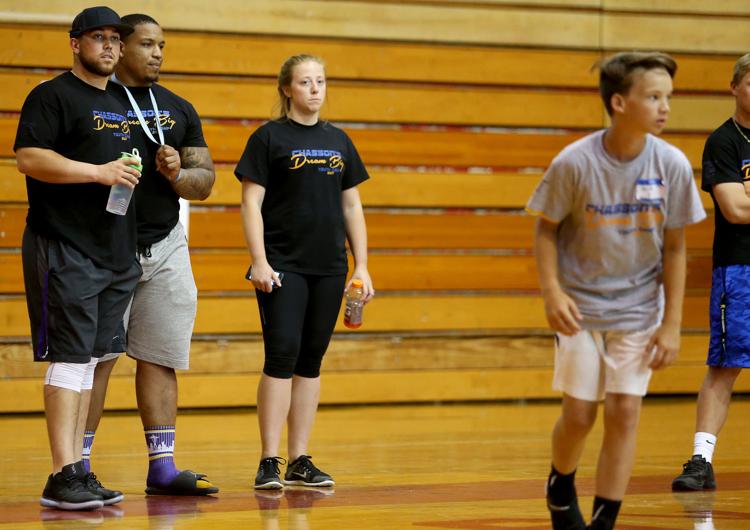 060917-Randle-Camp-012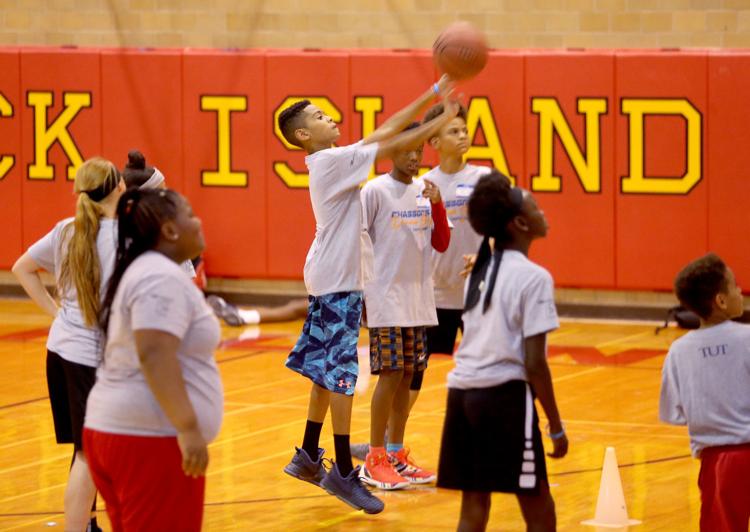 060917-Randle-Camp-013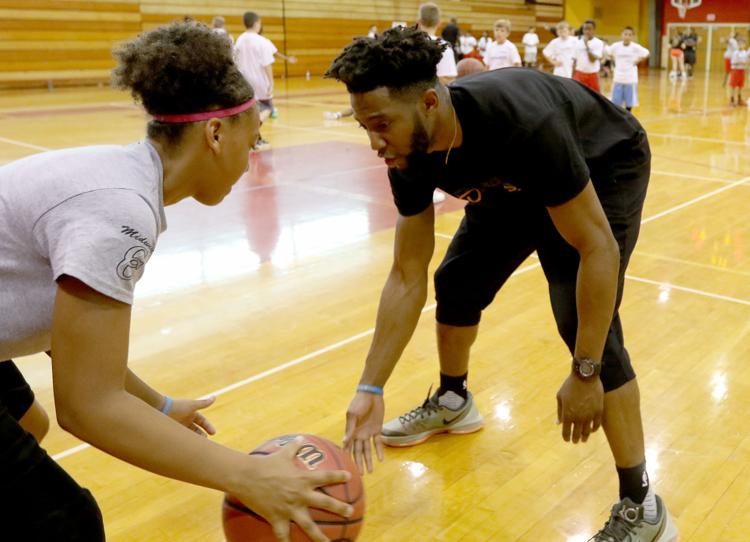 060917-Randle-Camp-014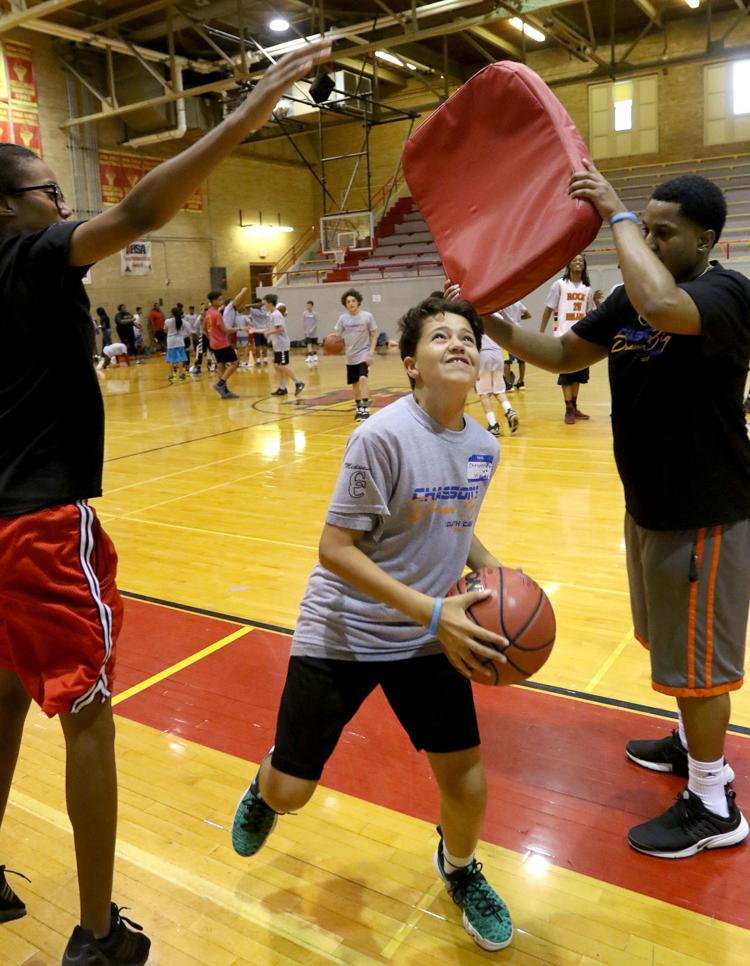 060917-Randle-Camp-015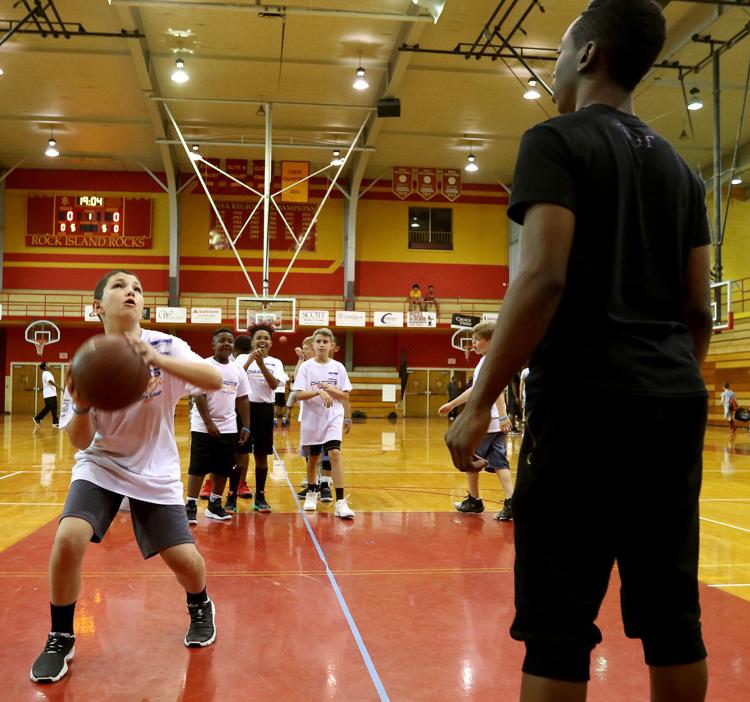 060917-Randle-Camp-016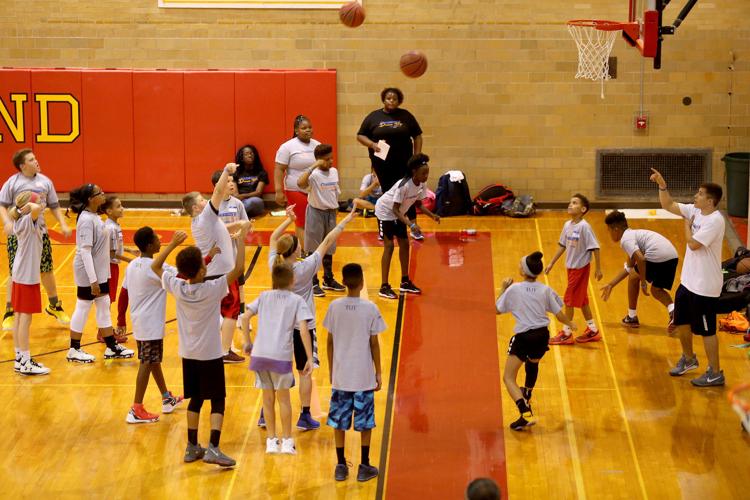 060917-Randle-Camp-017