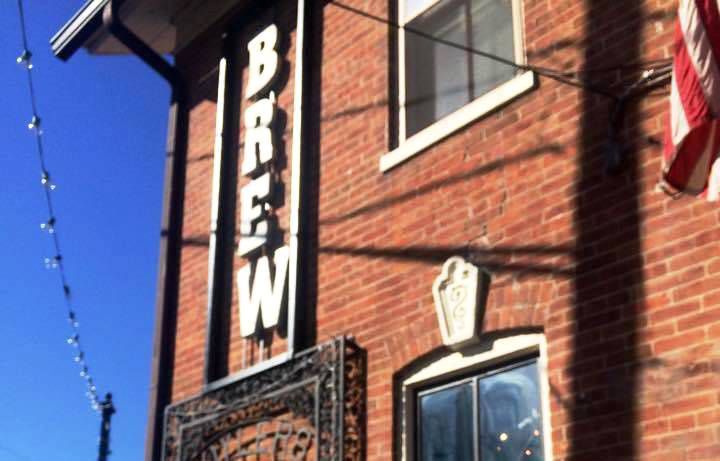 For Bill Sheeder and Stephanie Sellers, opening Baked Beer and Bread Company — their new "baby" — means saying goodbye to their first.
The engaged pair are selling Brew, the bar/restaurant/coffee shop they opened in August 2014 on the corner of Jersey Ridge Road and East 11th Street in the Village of East Davenport to focus on their latest business just down the road. 
"Baked is our big baby that we're trying to focus on right now," Sellers said. "We love Brew and it's a special place to us and we don't to want to move on from it, but we're looking at our priorities."
Their priority, at this point, is finishing Baked Beer and Bread Company, or Baked for short. In November, they opened the bakery portion, of the spacier establishment, 1113 Mound St., with an in-house restaurant and brewery to follow. Last week, they unveiled Baked's music venue, where they plan to host weekly concerts.
"Selling (Brew) is kind of a surprise to us," Sheeder said. "We knew Baked was going to be cool, but we're building a brand that's turning into something much bigger and something we want to focus on growing."
Since listing Brew, the 1,100-square-foot property, for sale at a price of $225,000, through Davenport-based company Marigold Resources, last week, Sheeder and Sellers have heard a lot of interest from buyers. 
"There's a lot of phone calls, a lot of curiosity, a lot of questions, so we're testing the waters," Sellers said. 
You have free articles remaining.
Because of that corner location, Brew's social media following and atmosphere, Sheeder called the sale a "once-in-a-lifetime opportunity."
"It makes me think of the golden ticket from Willy Wonka," he said. "There are no buildings for sale in the Village; it's very rare."
Sheeder said he will take his time looking for the right buyer. 
"We're looking for somebody who is qualified and that's a good fit for the neighborhood to take over what we've built and run with it," he said. "We want to make sure the Village is in good hands."
Still, cutting ties with Brew is bittersweet.
"It's something we don't want to do when it comes to nostalgia," Sheeder said. "It's a really cool and unique place to hang out — that's what we liked it and wanted to buy. But it's evolved into what Baked is today."
The couple, who also host the annual East Fest that brings acts to the Village  for a one-day music festival in August, say more development plans are in store.
"We love the Village and bringing new things to it," Sellers said. "It's a place we really believe in."