Perhaps you have already seen the neon pink letters spelling out "Drink Better Coffee" hanging inside downtown Davenport's next coffee shop.
If you haven't, you might ask a nearby Instagram user.
392 Caffé officially opens its doors this weekend, but one of its decorations has already — and steadily — made the rounds on social media, following the shop's soft opening weekend.
"Everyone who has come in has taken photos of that sign," co-owner Jay Sanders said. "It's taking over Instagram. It's insane." 
The photogenic phrase, designed based on Sanders' handwriting, is not in place just for aesthetically-pleasing selfies.
The phrase, in his words, sums up what 392 is all about.
Back when coffee was just coffee
Sanders never imagined he would open a coffee shop in Iowa. Or that he would live in Iowa.
That was before the Pacific Northwest native met a girl. Specifically, he met a girl named Jenna while they were both working at the Gucci retail store on Rodeo Drive in Los Angeles.
They started going on coffee dates all around the city. They fell in love. And something else stole their hearts along the way: Coffee shops.
"Coffee was just coffee to us at the time," he said. "Because we were going to so many coffee shops, we could really start to the taste the difference and notice what we personally liked and didn't like."
At each cafe, they traded notes back and forth: Where are the comfy couches? Why isn't there an outlet to plug in my laptop? What's the deal with those unfriendly baristas? Why does this coffee taste like burnt chocolate and this other one tastes like strawberries? Why is this one so much better than that one?
"We started to say, 'If we opened a coffee shop, we would do it this way,'" said Jenna Sanders, originally from Camanche.
Soon, they traded "if" for "when."
The couple looked around L.A. for places but then got a compelling and much cheaper offer from Sanders' father, a general contractor who had a vacant space in downtown Clinton.
They went for it, opening the original 392 Caffé in 2011 on 2nd Street in Clinton.
"Our plan was to try it for six months and see if the concept worked," Jenna Sanders said. "We were going to move back to L.A."
Moving into the Quad-Cities
392 made its first splash in the Quad-City area in 2017 via pop-up shops at Oh So Sweet by Tiphanie and later Baked Beer & Bread Company in the Village of East Davenport, where you can still order 392 coffee. 
"Once we knew our crazy progressive coffee shop could work in a small town, we thought people would eat it up in a bigger market," Jay Sanders said. "It only made sense to go to a larger city."
Now, the 392 team is bringing its full craft coffee experience to downtown Davenport.
The 2,000-square-foot shop at 502 W. 3rd St., Davenport, is expected to open at 6:30 a.m. Thursday.
On opening day, Sander said the shop will probably get "slammed."
"We were supposed to open in September," he said. "So, the anticipation is there. We've been turning people away who think we're already open."
The Davenport shop has attracted extra buzz because of one of its partners: WWE superstar Seth Rollins.
Rollins, whose real name is Colby Lopez, runs the next-door Black and The Brave Wrestling Academy and has been a fan of 392 Caffé since he tried a drink at one of its pop-up shops in Davenport.
"He's a coffee snob, too," Jay Sanders said of Rollins. "He travels all over and tries coffee. That's just who he is. He knows good coffee."
Last week, Rollins shared a photo of the Davenport shop to his 3.7 million Instagram followers with the caption, "Hey guys, I'm opening up a coffee shop soon!"
Classic modern meets street 
When it opens, visitors will find 17 drink options, some of which are served via a tap system, including three single origin coffees, kombucha, a variety of cold brews, teas and lattes made with homemade flavors. In addition to 392's established house blend, called Extract, another house blend will be available: It's called White Diamond and is exclusive to the Davenport location. 
A food menu, specializing in unique takes on toast, will launch in the coming weeks.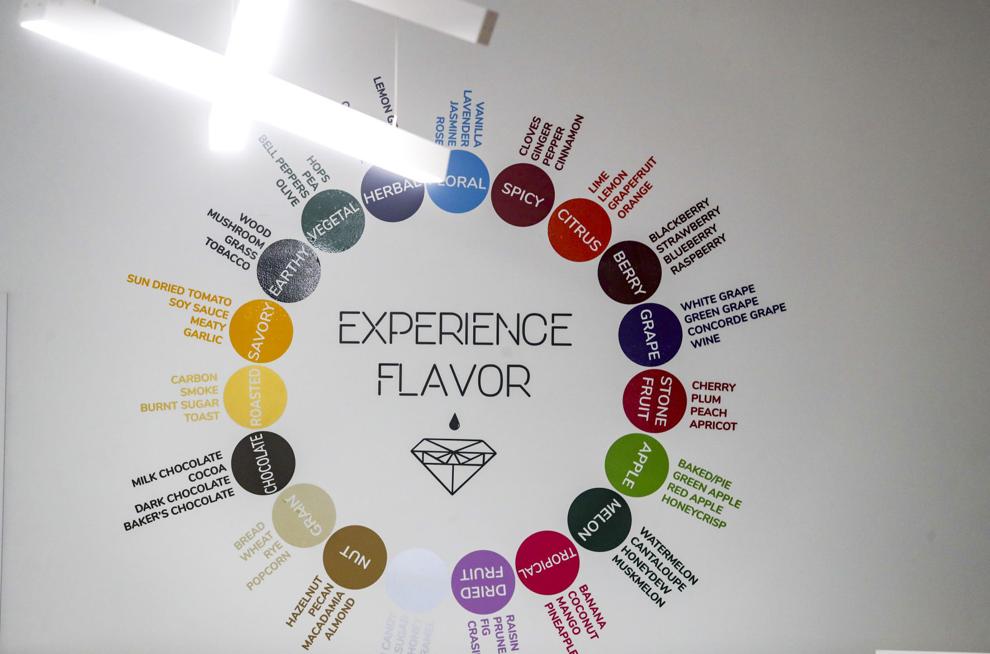 Patrons will also be greeted by what the couple calls a "modern street" vibe, featuring lounge seating, exposed brick walls and decorative wall art such as a 19-level coffee flavor profile wheel, ranging from notes such as earthy to citrus to apple.
"It's classic and modern, which is her," Jay Sanders said, speaking of his wife. "Which meets street, which is me."
"We laugh about it," Jenna Sanders added. "If our marriage works, it should work for interior design."
They put a lot of thought into the coffee shop's look, she said, in hopes people would want to spend their spare time there. 
"We want it to be that place where everyone is welcome and feels comfortable," she said. "As soon as they walk in the door, we want people to feel like they belong and they feel like they're home."
The craft coffee process
The shop's design also includes the aforementioned Instagram-able "Drink Better Coffee" sign.
Sanders stands behind saying 392's coffee is better than most. He categorizes its brand of craft, or third-wave, coffee as the top 1 percent of the top 10 percent of coffee, higher in quality than bags of coffee found at a grocery store as well as specialty coffee ordered at the drive-thru of popular chains.
"Just like craft woodworking or craft wine, everything is handmade with intention and meticulousness," Jay Sanders said. "Everything is done precisely to bring out the fruit-forward flavors."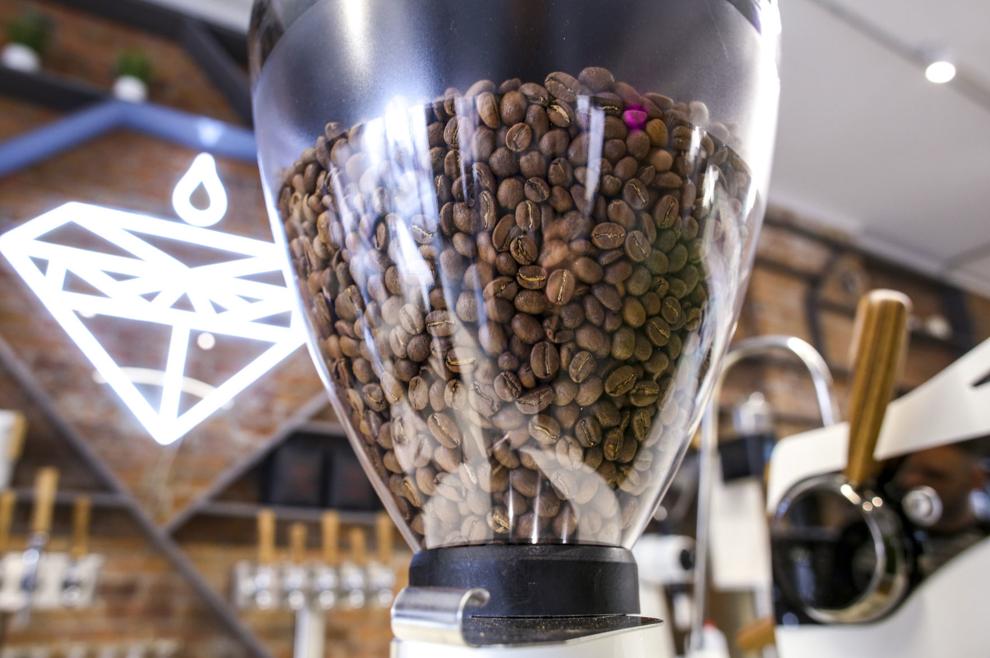 392 works with several roasters, including the Delaware-based Brandywine Coffee Roasters for its house blends. 
"It starts with getting the best product," he said. "Then, we brew it to the exact specifications to bring out the coffee's intrinsic flavors."
The process brings out a taste Sanders said he's excited to fully introduce to the Quad-Cities.
And, the area will likely soon be home to more 392 Caffé shops. Sanders has previously hinted at plans to open at least three more shops in the Quad-Cities by 2020.
"Our whole goal from the beginning was to have multiple shops," Jenna Sanders said. "It was never going to be a one-off mom and pop shop. It was going to be a brand."
Now, they're one step closer to that goal.
Photos: 392 Caffe to open this weekend
010719-392-coffee-001
010719-392-coffee-002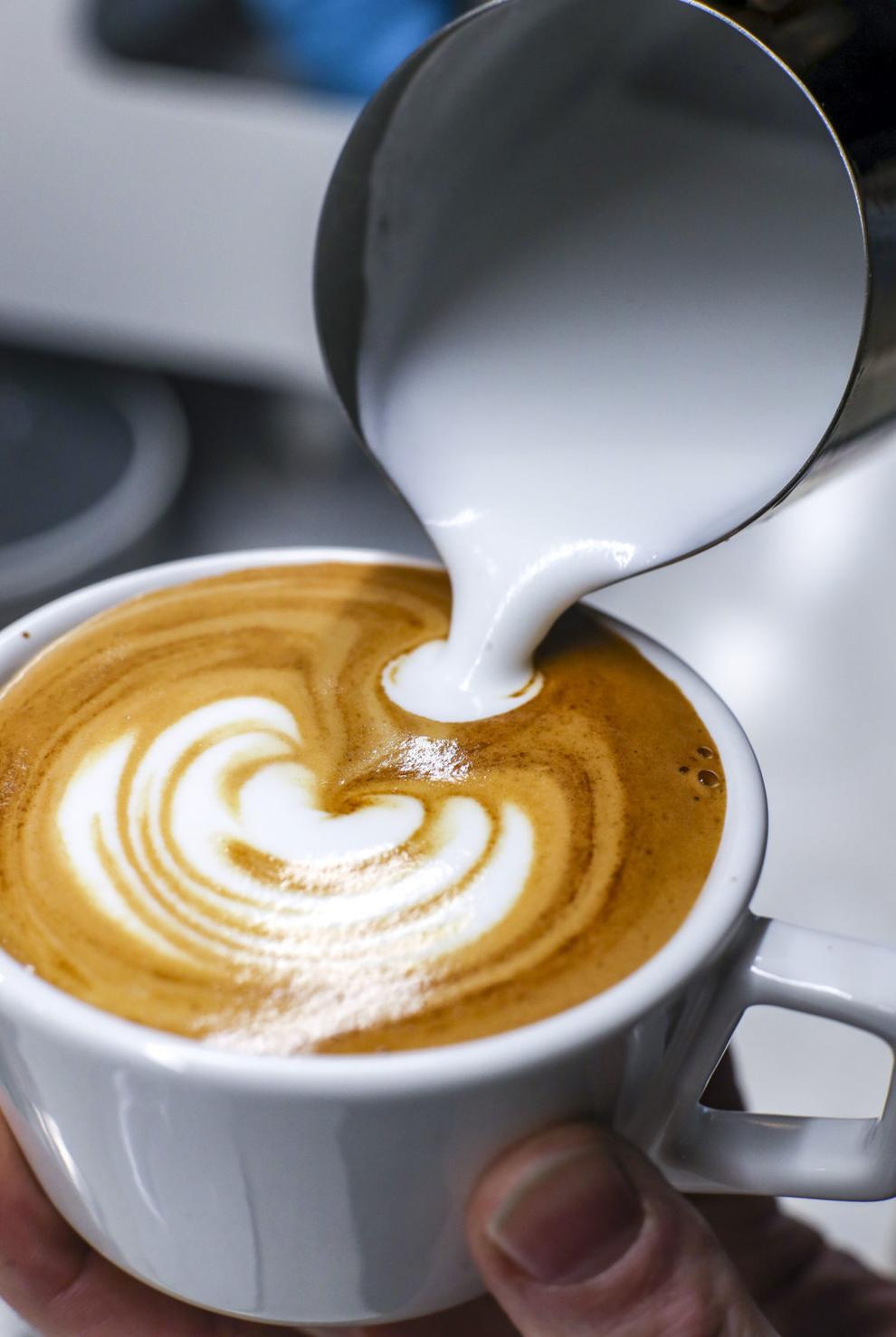 010719-392-coffee-003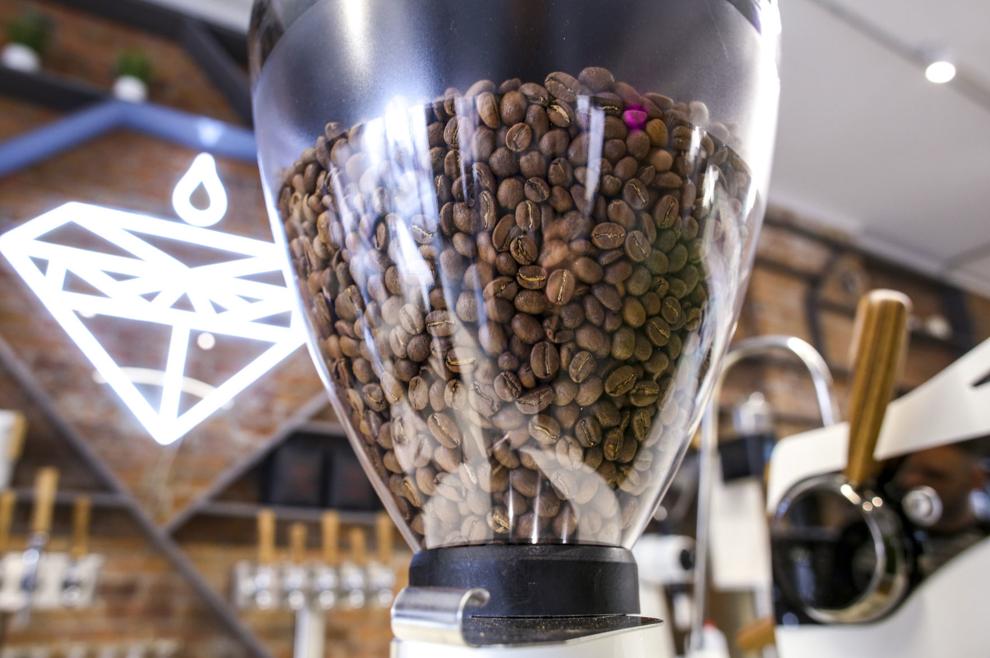 010719-392-coffee-004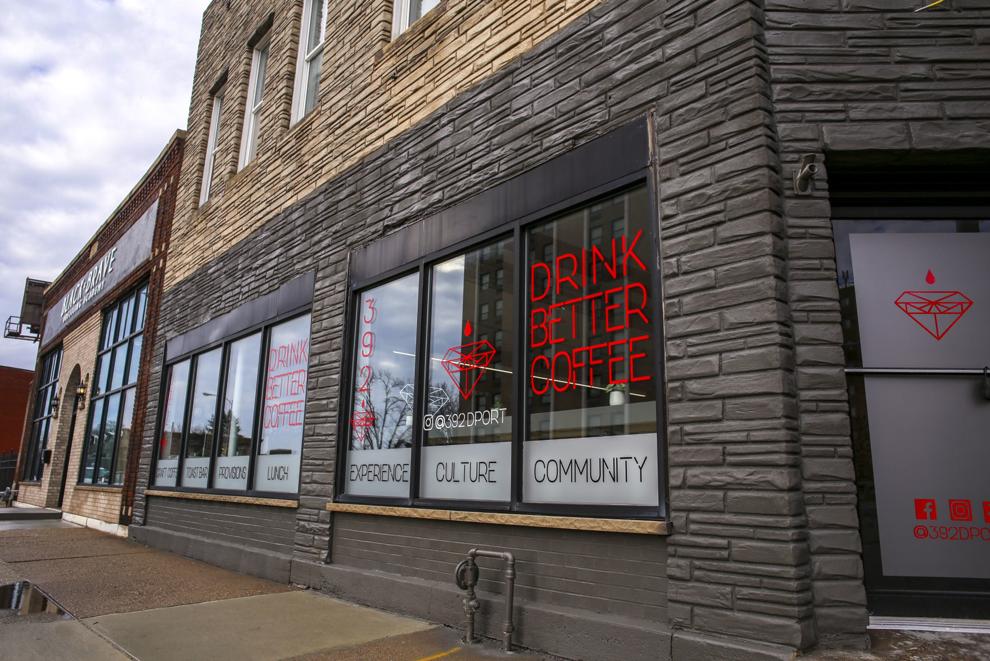 010719-392-coffee-005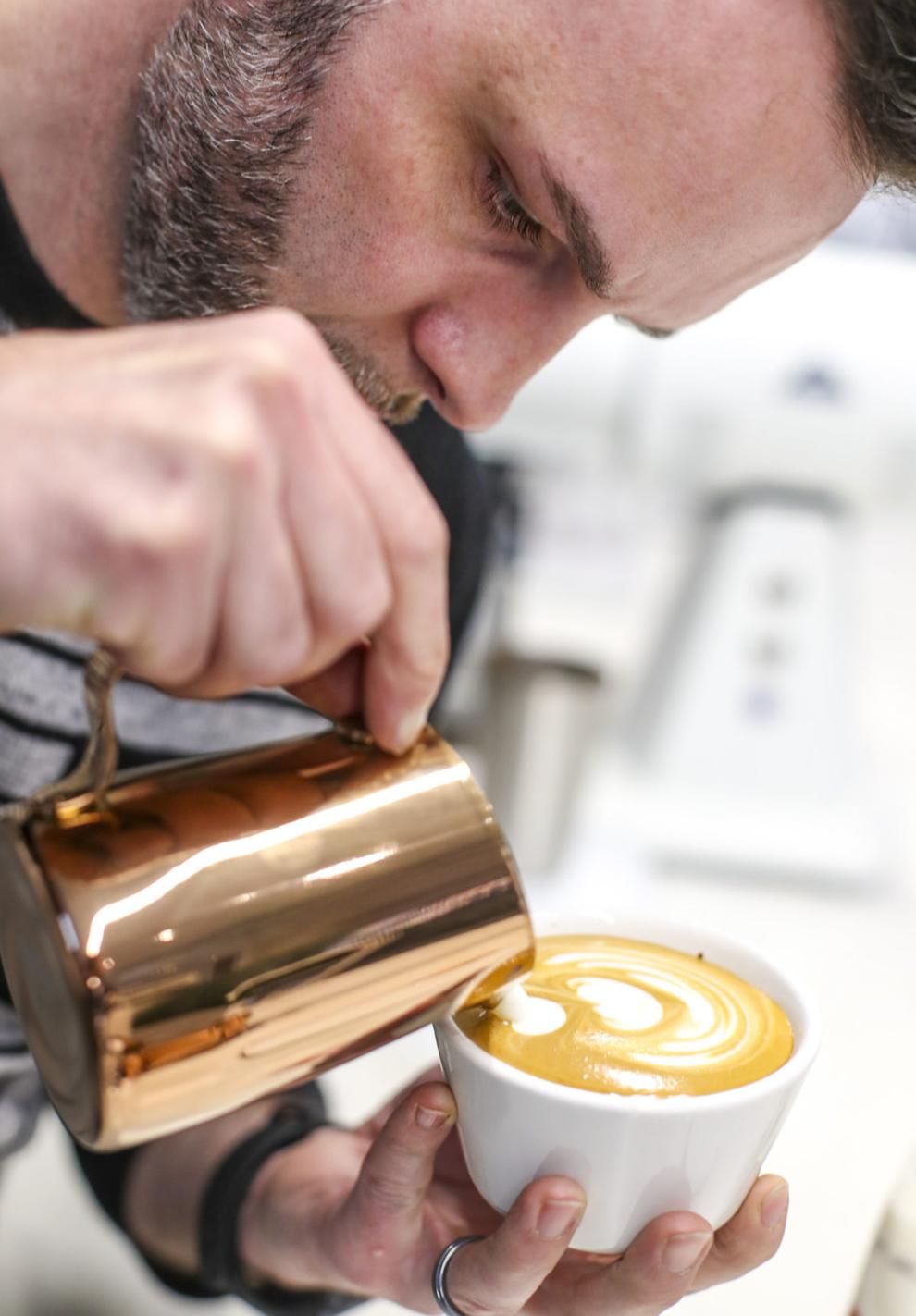 010719-392-coffee-006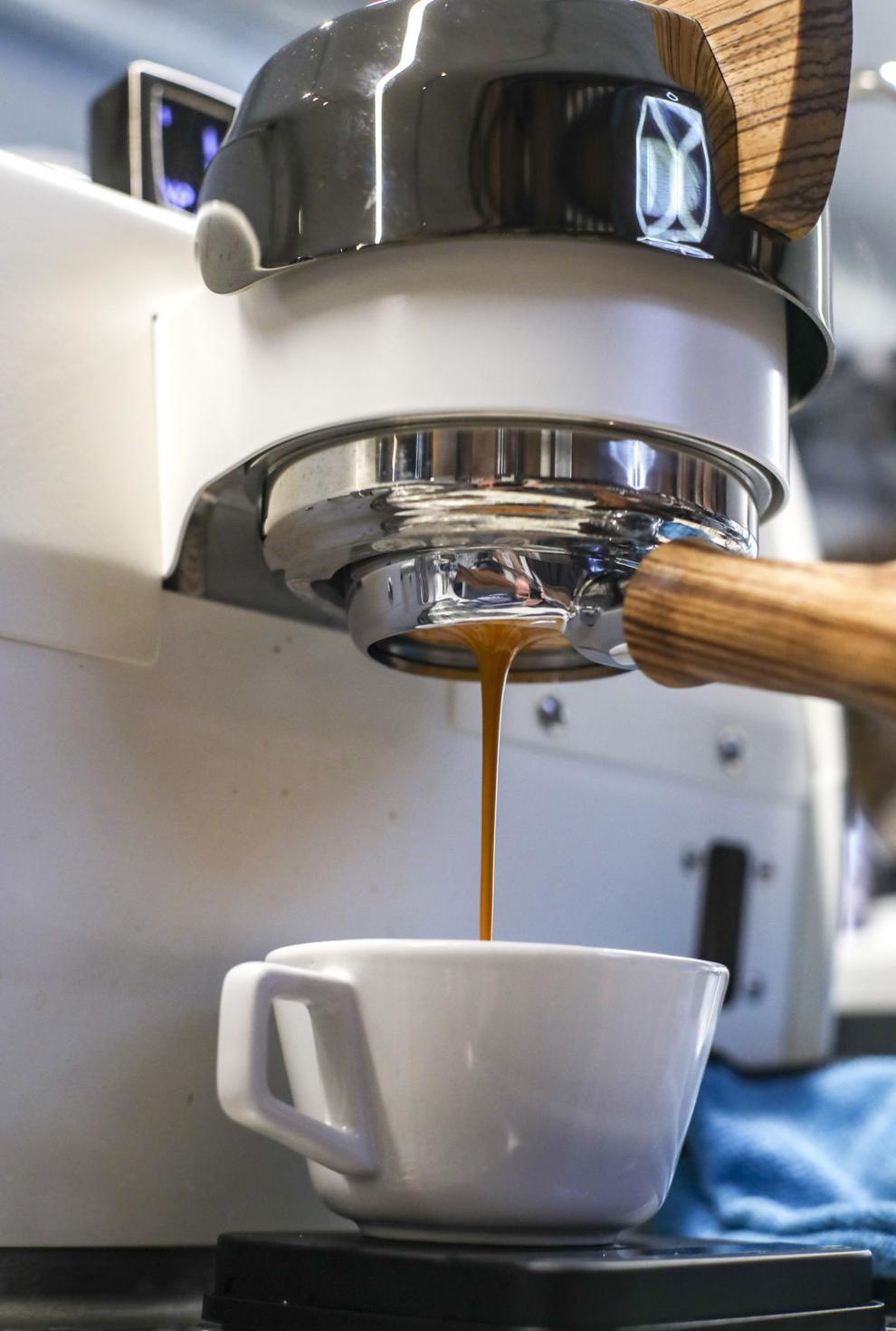 010719-392-coffee-007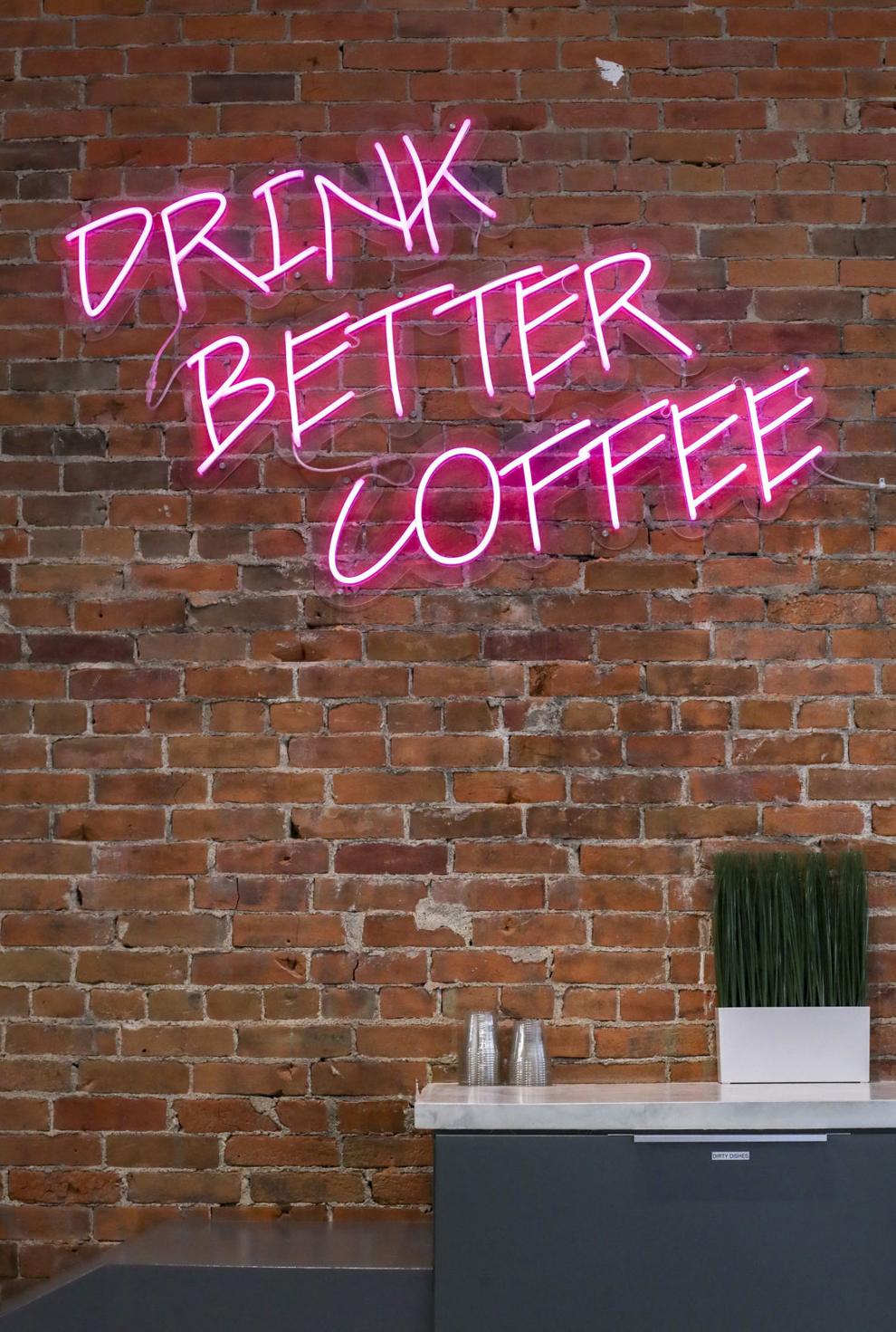 010719-392-coffee-008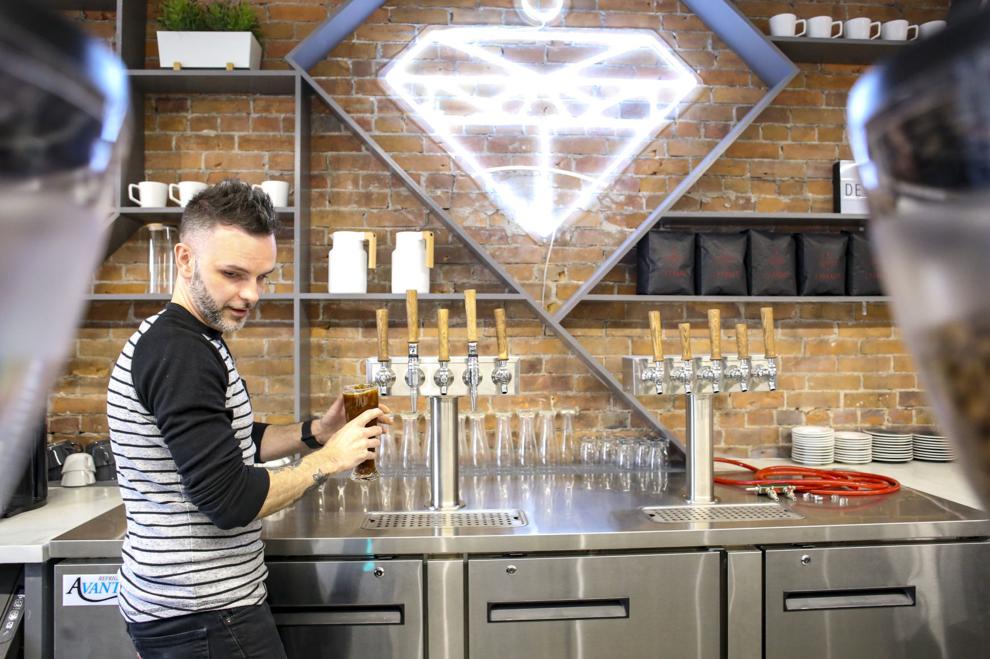 010719-392-coffee-009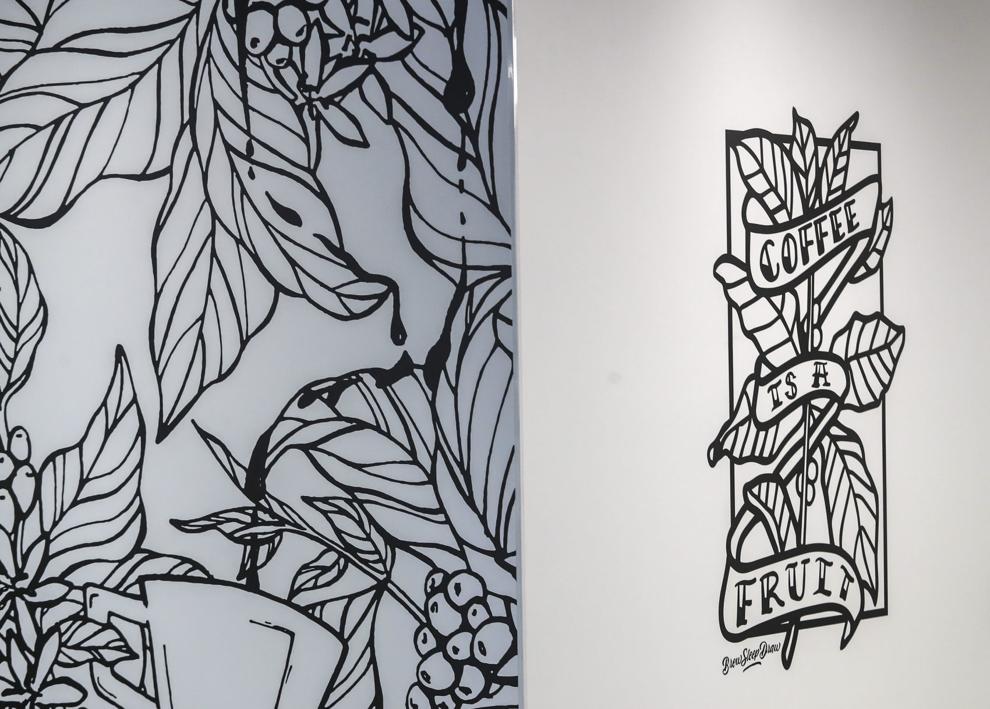 010719-392-coffee-010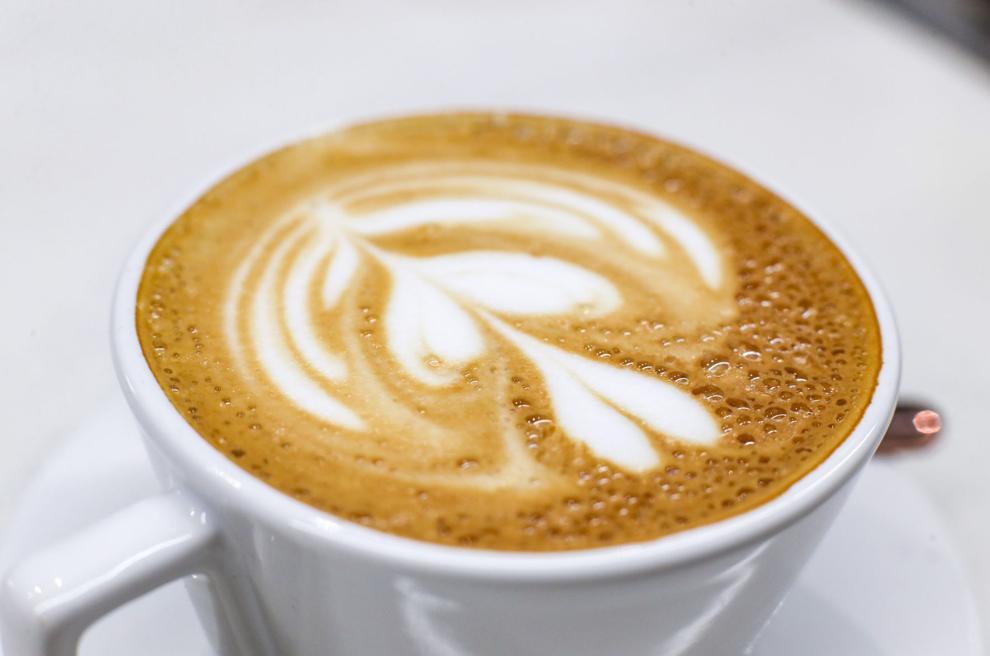 010719-392-coffee-011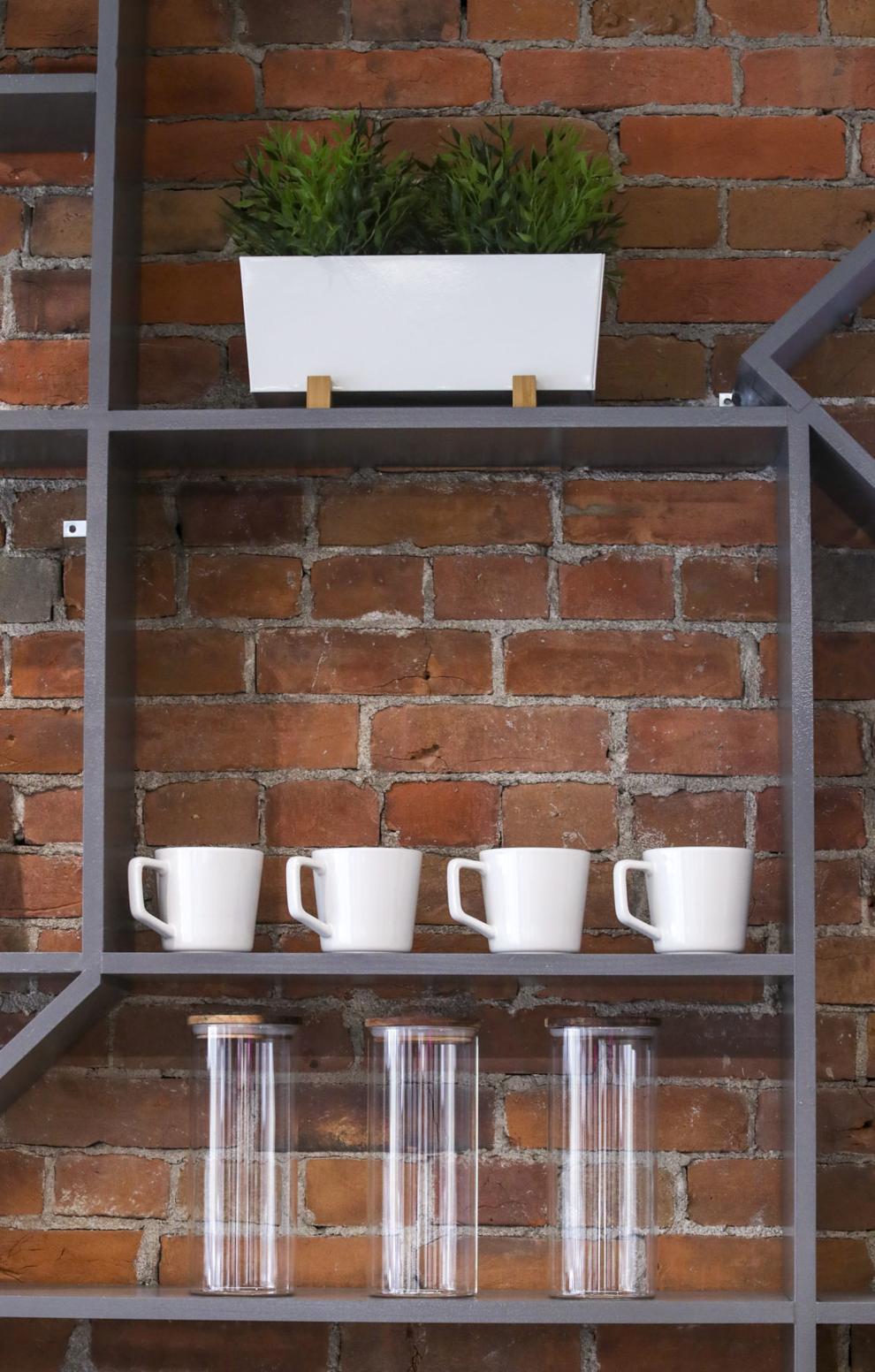 010719-392-coffee-012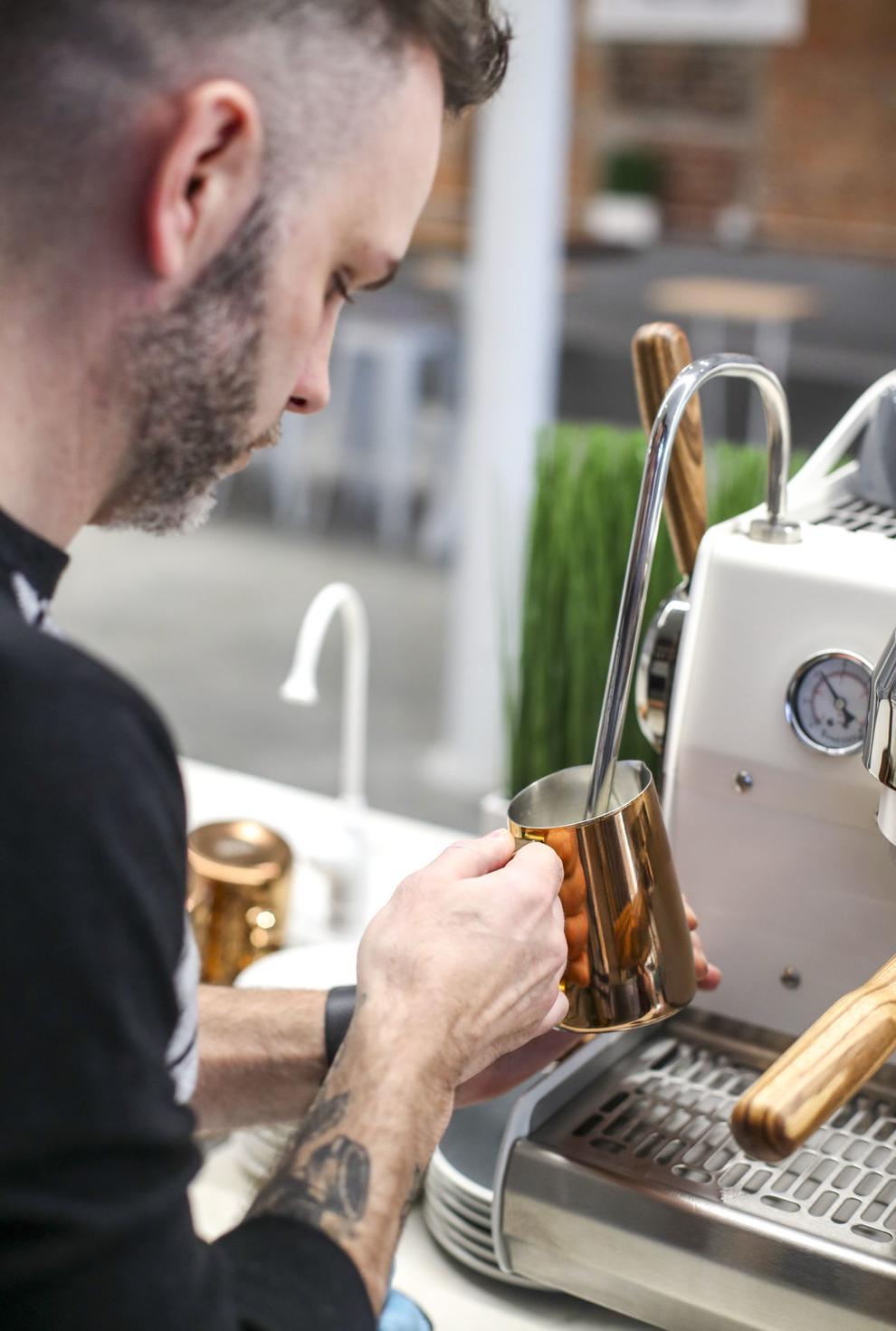 010719-392-coffee-013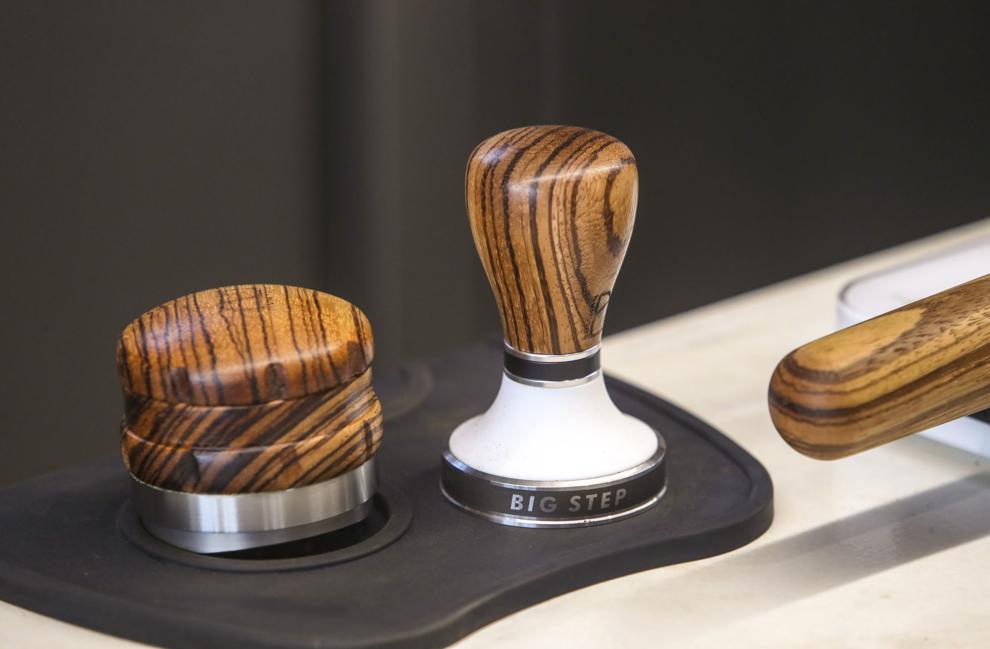 010719-392-coffee-014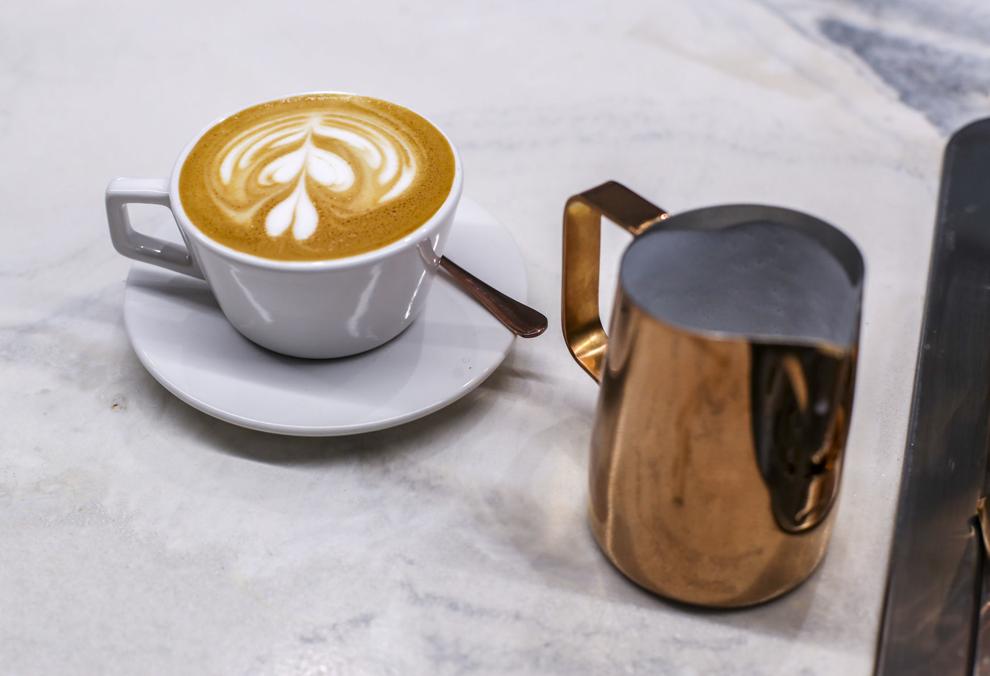 010719-392-coffee-015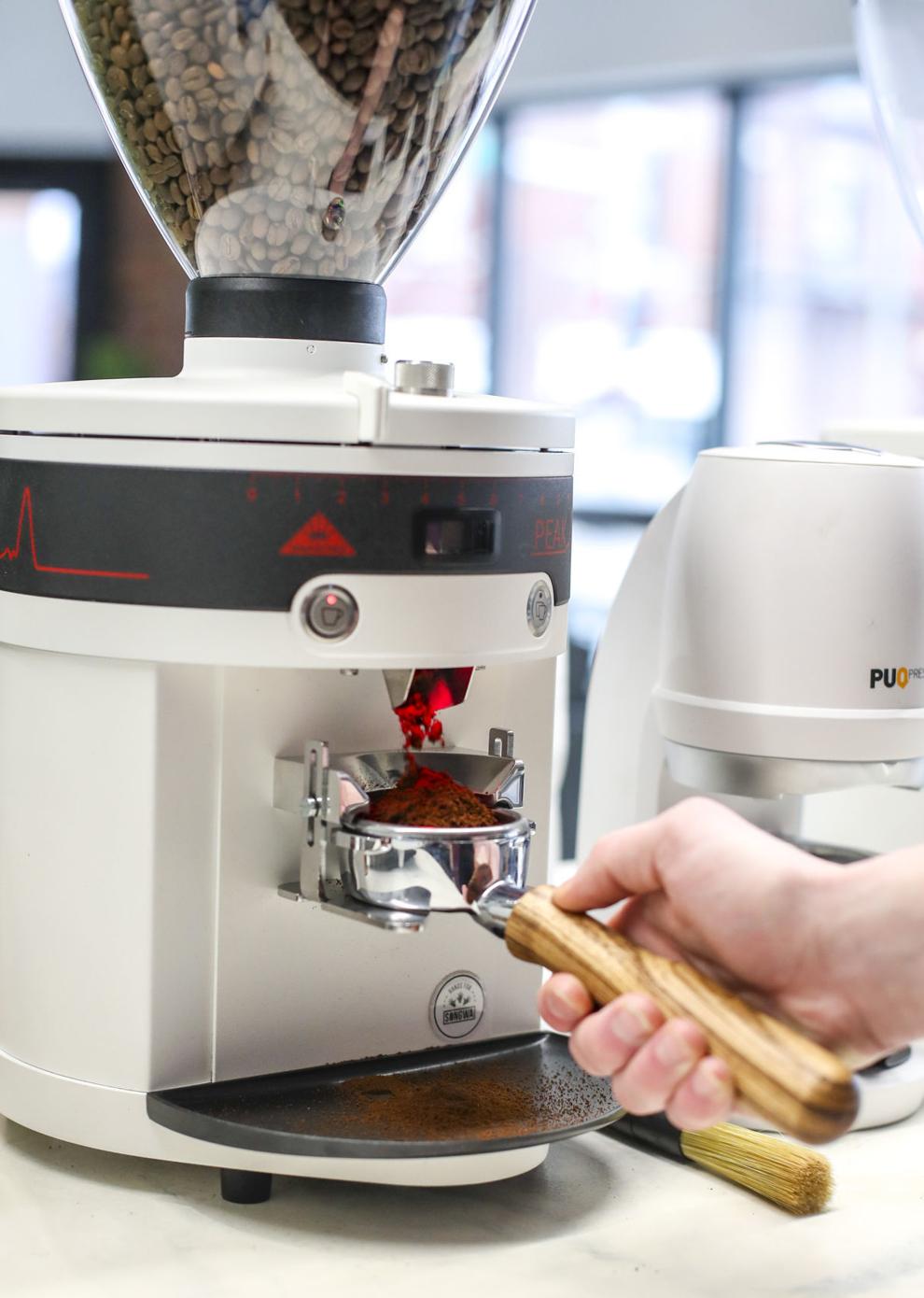 010719-392-coffee-016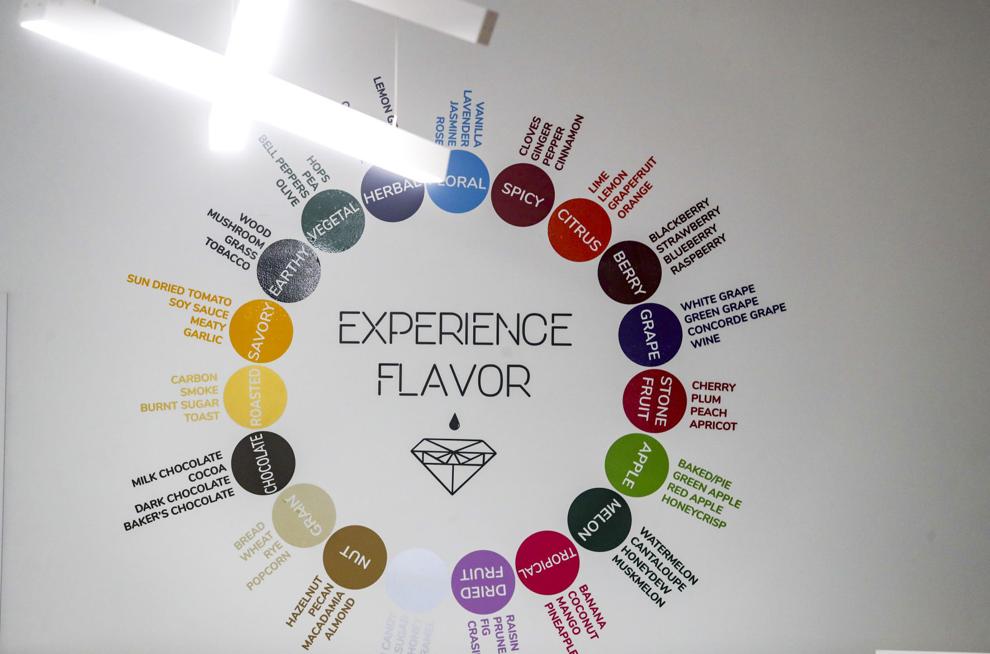 010719-392-coffee-017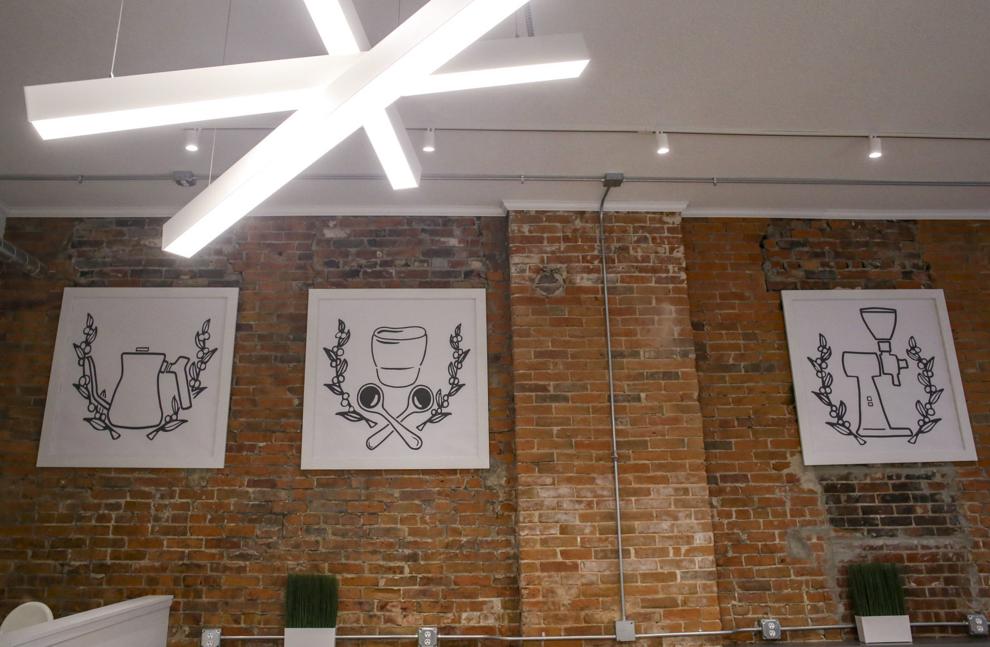 010719-392-coffee-018