On chilly days, nothing warms you quite like a bowl of piping-hot soup. The standard varieties such as potato, tomato and chicken noodle are m…
The creators of Barrel House hope to bring something new to the Quad-Cities with a restaurant focused on family. 
The downtown Davenport bakery Oh So Sweet by Tiphanie seeks amateur bakers to compete in the Quad-Cities Best Amateur Bakers competition.
392 Caffe has been open for more than a month, but the newest coffee shop in downtown Davenport wants to make it official.
School funding fight continues
First there was our list: "Sample 10 foods that say Q-C." Our readers responded by asking how we could omit some of their favorites. Here's th…
A Rock Island restaurant will get a renovation next week on behalf of the Food Network TV series "Restaurant Impossible."
Location. Location. Location.
A second Dickey's Barbecue Pit restaurant will open in early May in the Quad-Cities.
Panera Bread has opened its third Quad-City location and its second in Davenport.
Mel Seng and his wife, Diane, used to travel to Port Byron, Ill., to dine at The Lodge, a grill-your-own steakhouse on Main Street at the bank…
A multi-course Sunday brunch awaits those who dine at Ruby Tuesday in Davenport.
A sense of American pride and respect for veterans has been instilled in Carolyn Wilson since she was a little girl. When she was 6 years old,…
Any increase in the price of shrimp due to the massive oil spill in the Gulf of Mexico should be miniscule, according to Dave Serrurier, one o…
Rock Island's historic Abbey Station is open for Sunday brunch only twice a year, but the staff goes all out for Easter and Mother's Day, Evel…
When Iowa City-based "Food Guru" Peter Harman reopened Moline seafood stalwart The Captain's Table in July, he and his staff knew that busines…
MUSCATINE, Iowa — The Button Factory Restaurant has been sold and owners Tom and Ann Meeker have handed over the keys to another family with a…
Thunder Bay Grille's brunch offers a "large quantity of high-quality food," chef Andy Wildermuth says.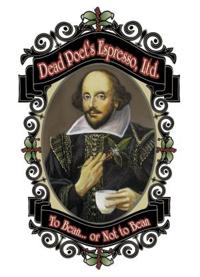 Dead Poet's Espresso, Ltd.
Hilltop Mini Buildings and Lawn Decor
Tom Bruchmann, the owner of Fat Boy's Pizza in Davenport, will be the first to tell you that his pizzas aren't that different from some other …
One weekend brunch per week isn't enough for Granite City Food & Brewery in Davenport.
Ever since the Radisson Quad-City Plaza opened 14 years ago in downtown Davenport, it's featured a Sunday brunch at its Brady Street Chop House.
Greatest Grains in Davenport is a lot more than a place to buy the ingredients needed to make organic meals. The Davenport grocery store also …
While it doesn't serve brunch per se, the Symposium Cafe in Davenport keeps its breakfast menu available from 7 a.m. to 5 p.m. daily.
The idea of Sunday brunch took off quickly for the Bass Street Chop House in Moline.
Rock Eddleman opened Rock's Anchor Grill at 13th and Brady Streets during 1980, in a down economy.