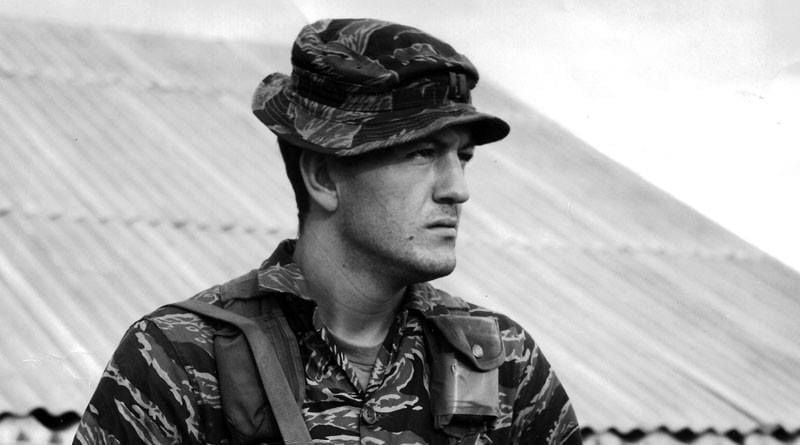 Learn about a real-life story of courage and grit, and the Moline man at its center, in a documentary that's being shown at the Moline Public Library.
"Escape From Firebase Kate" coincides with the 50th anniversary of the United States' official involvement in Vietnam.
The film sets the stage of the era with footage from the Vietnam War, and explains the implementation of then-President Nixon's policy of "Vietnamization." This concept meant that U.S. troops would turn over the war effort to the South Vietnamese Army.
A firebase is a military encampment that provides artillery fire support to infantry operating areas. Firebase Kate was established on a hilltop near the border of Vietnam and Cambodia.
Twelve of the soldiers, including Moline's William Albracht and the pilots who flew in and around the base, recount what happened before and during the siege in 1969 when Albracht was 21. Additionally, Lendol Calder, professor of history at Augustana College, Rock Island, provides commentary that helps establish the political climate.
The soldiers share their memories of the siege, and of what happened afterward, in compelling personal narratives, some of which include their experiences upon their return home. Additionally, you'll hear actual audio from the events leading up to and during the siege and the daring night escape that Albracht led.
"I knew that I was going to die that night," remembers Albracht, who co-wrote the book "Abandoned in Hell: The Fight For Vietnam's Firebase Kate."
Especially engaging is the friendship that developed between Albracht and Air Force navigator Al Dykes, who provided air support during the siege and, later, archives of radio communications. "The calmer I talked to them, the calmer I could hear them come back at me," Dykes says.
Through photos, audio archives and commentary, Davenport filmmaker Paul Kakert brings the history of this event to life. Kakert, who wrote, directed and edited this film, has produced national broadcast videos and multimedia on local and national levels since 1991. In 2009, he founded Storytellers International, which facilitates increased awareness of untold stories of human drama through the production, promotion and distribution of documentaries. The movie was supported in part by the Iowa Arts Council, National Endowment for the Arts, Humanities Iowa and Tee It Up for the Troops.
Stay up-to-date on what's happening
Receive the latest in local entertainment news in your inbox weekly!