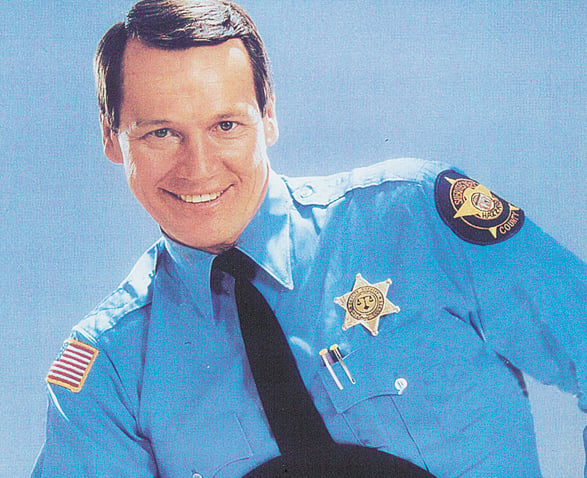 Sonny Shroyer says there were simple reasons why fans loved "The Dukes of Hazzard."
"It was a family show," he said from his home in Valdosta, Ga., "and it was kind of interesting to see a flying car.
"It captured the little baby's attention up to Grandpa's attention," he added.
Shroyer, who played sheriff's deputy Enos Strate on the 1979-85 TV series, will make an appearance Tuesday night at the Quad-City Speedway, 4200 Archer Drive, East Moline.
"We just meet people and have a good time," said Shroyer, who will sell pictures of his character, the show's cast, the Duke brothers' General Lee vehicle and other items from 5 to 8 p.m. in the main grandstand.
Admission to the races, including Shroyer's appearance, is $10, $5 for children 6-12 years old.
Besides "Dukes," Shroyer's character was spun off into his own show, "Enos," which transplanted the Georgia deputy to the Los Angeles police force. Only
17 episodes aired, but he and the show were nominated for People's Choice Awards.
Shroyer then returned to the "Dukes" after that show's cancellation.
"I told them I didn't want my own show. I didn't want it, and I told (series creator) Guy Waldron that I'd rather be a working actor than a broke movie star," he said. "The odds are against a spinoff. ... I said I'd do it if I could go back to 'The Dukes of Hazzard' if it don't go. I put it in my contract."
Since then, he's also appeared in several big movies, including "Ray" with Jamie Foxx, "The Rainmaker" with Matt Damon, and "Forrest Gump" with Tom Hanks, in which Shroyer played legendary Alabama football coach Paul "Bear" Bryant.
But he didn't cotton well to the movie version of "Dukes" that was released in 2005.
"Too much cussing and the Lord's name in vain," he said. "That just ruined everything."