It has been a handful of months since Elizabeth Moen sold the bulk of her belongings, moved out of a rented room in Iowa City and decided not to move in anywhere else.
The musician, who spent most of August touring in Ireland and will embark on a three-month national headlining tour — her first — next week, didn't see the point in paying rent for a spot that would so rarely house or see her.
So, for now, she's technically based out of her car and, at the end of her long, jam-packed days, she crashes with a friend or family member, whoever's place is closest.
On Monday, for example, Moen played a live set at Iowa Public Radio in Des Moines and then drove to her parents' house, where she's storing boxes of her recently-released album, "A Million Miles Away."
When she got there, it occurred to Moen to ask, "Wait, can I just sleep here?"
A physical home just isn't a priority for Moen.
"Right now, I want something else," she said.
And that is to make the most of her budding — and still new-to-her — career as a full-time musician. Just three years ago, Moen, who is 24, began writing songs and playing shows. Her debut, self-titled E.P. was released in January 2016. She graduated from the University of Iowa in December of that year.
"I'm very lucky to be playing music," she said. "At the same time, it's about making your own luck. Someone can call me about a gig later that night, and I'm in the car. I'm on my way. I don't even think about it. And that's what you have to do."
A second home in Davenport
My phone call earlier this week interrupted — or, rather, was part of — one of Moen's busier days, filled with writing emails, promoting her upcoming tour and a five-hour rehearsal ahead of Friday's album release show at the Englert Theatre, which will mark her first time headlining the 725-capacity venue in downtown Iowa City.
She will also play on Saturday at the Triple Crown Whiskey Bar & Raccoon Motel in honor of the Sept. 1 release of "A Million Miles Away."
Moen's Davenport introduction came when she played a Daytrotter session in April 2016, just a few months after releasing her first collection of songs.
"They asked if I had played around here before," she said. "And I said, 'No, I've never played anywhere.'"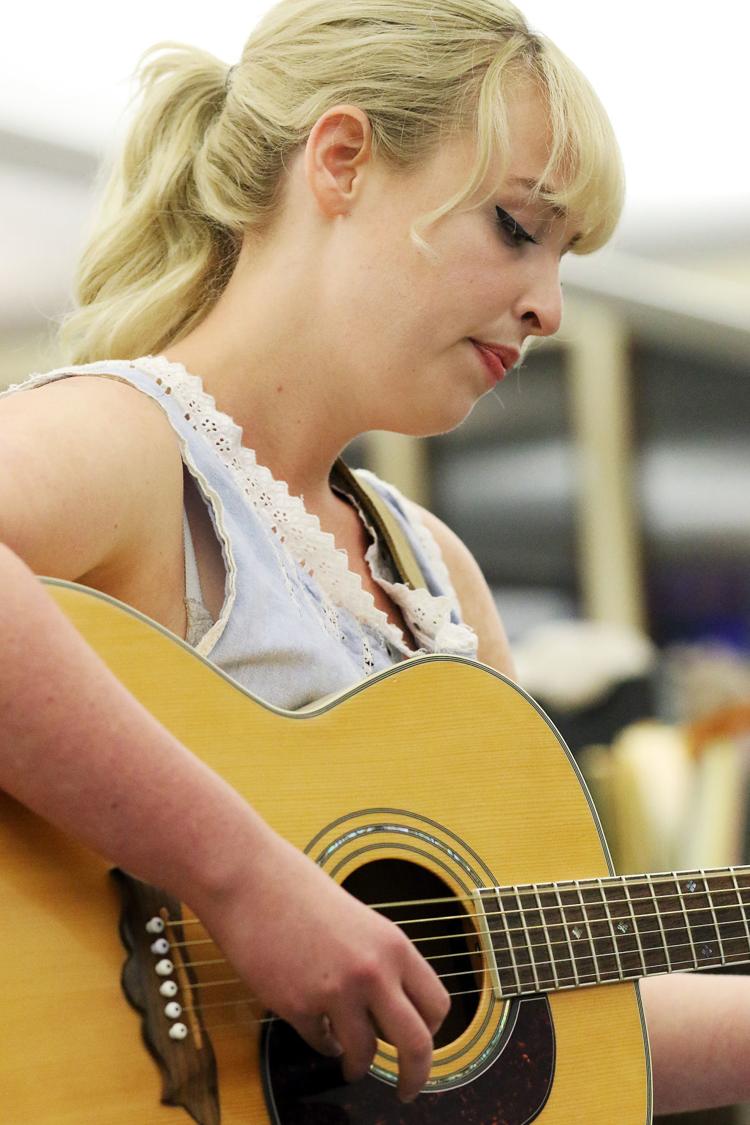 She has gone from a strong opening act to a headliner at the Triple Crown Whiskey Bar & Raccoon Motel and also played at Codfish Hollow in Maquoketa. 
"The more you play somewhere, you keep making friends and connections," she said. "I know when I play in Davenport that there are going to be people who appreciate music in the audience."
The native of Vinton, Iowa, grew up playing guitar, but it wasn't until her sophomore year at the University of Iowa, where she studied French and Spanish, that Moen openly shared her voice with some restaurant coworkers. Singing made-up songs was just a way to pass time while they rolled silverware.
Her coworkers encouraged Moen to play an open-mic night at The Mill, a restaurant/bar/music venue in downtown Iowa City. That became a routine for Moen and in Sept. 2015, she quit her three part-time jobs to pursue music.
Within a few days of that decision, she saw a bird outside her window and wrote about it.
"I wish I could come inside and sit on the table. Spend the morning talking, laughing," the lyrics go. "I'm singing at the top of my lungs trying to get through, but you never understand me, so I sit here and sing songs for you."
Sure, "Songbird," the first full tune Moen wrote and one she still performs at her live shows, was inspired by something outside her window. Maybe, too, it was about the songstress within her trying to get out.
"It was always in me," Moen said of the "intimidating and vulnerable" process of songwriting. "I just never had the confidence before."
Going to the dark places
The self-proclaimed "people-pleaser" said a fear of rejection initially held her back from "going there" in her songwriting.
Moen certainly opened up on each of the eight songs on "A Million Miles Away."
"These songs come from dark places and light places, but most importantly, they always come from honesty," Moen wrote on Facebook on the day the album came out.
The tracks cover a range of topics and style, from folk/rock to more pop and soulful, and Moen says each "talk about or allude to growth in some way."
Moen invites listeners into one of her darker places in "Bad to Myself," during which she sings, "I'm bad to myself. I'm tired of myself. I'm starting to scare myself."
"For me, it was about seeing that I was in a toxic relationship, I was going out a lot and drinking too much and there was a lot of sleep deprivation," she said. "I thought, 'Alright, I'm not treating myself or my body well.'"
She wrote "Bad to Myself" in five minutes and remembers thinking, "Oh s***. I'm going to have to sing that in front of people."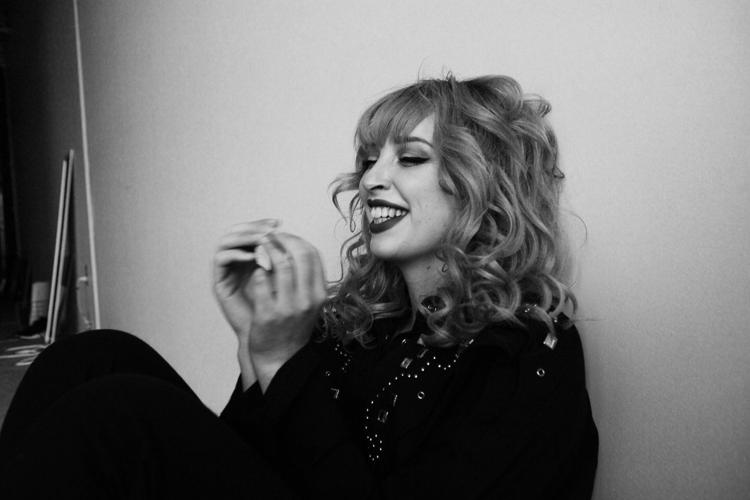 "It freaked me out," she said. "I didn't realize that song was going to happen."
Writing those words, Moen said, helped her see she was in a major rut.
"With a song like that, it's like at least, I can see that there needs to be growth," Moen said.
"Bad to Myself" ends with these sort-of-hopeful words: "I should get up. I should get up now. I tell myself, I promise myself tomorrow."
Two days later, Moen wrote the most hopeful song on her new record, called "Matilda."
"It's about someone who you want to meet, but may never meet," she said. "But at least, you know they're out there. The song describes a love that is steadfast, calming and tender. For me, I was like, 'Hey, I need to start looking for a love like that.'"
'People don't want surface level'
At Moen's live shows, she often prefaces songs by saying something like, "I have a lot of feelings. This is how I get them out."
Moen is not one for small talk.
"People don't want surface level, I don't think," she said. "That's what makes songs stick with you forever."
And that transcends to her onstage presence, something that came naturally to Moen in part thanks to the comfort she feels holding her guitar in front of crowds that typically include at least a few familiar faces.
"When I'm on stage, it's one of the few times I feel not nervous," she said. "You put all of your emotions out there, but I feel good doing that because it's such a good environment. I'm usually playing for people who are my friends or know me in some way."
The stage, for Moen, has become more of a home than anywhere else.
"Even to say I live in Iowa City is true and also not true," Moen points out.
Really, she might sleep in a different place or different city each night this week.
"It's kind of like wherever I end up, is where I end up," Moen said of her current sleeping strategy.
The same could be said for her musical life.
"I'm hoping in the record to come, that growth that this record talks about happens," she said. "I mean, it can't be forced. Whatever's going to happen is going to happen."
Wherever she ends up, Moen will likely share the journey via song. And that wasn't true just a few years ago.
The final track on "A Million Miles Away," was inspired by a trip, at some point after a breakup, to a planetarium.
It is near the end of this song that Moen softly bellows the words from the album's title over and over again until the music fades out and the album — chronicling moments from what Moen calls the hardest year of her life — is over.
And as she sings about that far-away place a million miles away, you get the feeling that those words will be close by — stuck in, at least, the back of your mind — for a long time, if not forever.