Fifty-five years after the Beatles first stormed America and a week before his 77th birthday, Sir Paul McCartney will make his first Quad-City appearance, at the TaxSlayer Center on June 11.
Arena executive director Scott Mullen has said he expects the 11,000-seat venue to see the fastest sellout in its 25-year history, and to gross nearly $2 million from this concert — the highest gross in its history. Tickets for the general public with prices ranging from $29.50-$255 will go on sale at 10 a.m. Friday at the TaxSlayer box office, 1201 River Drive; Ticketmaster.com; and 800-745-3000.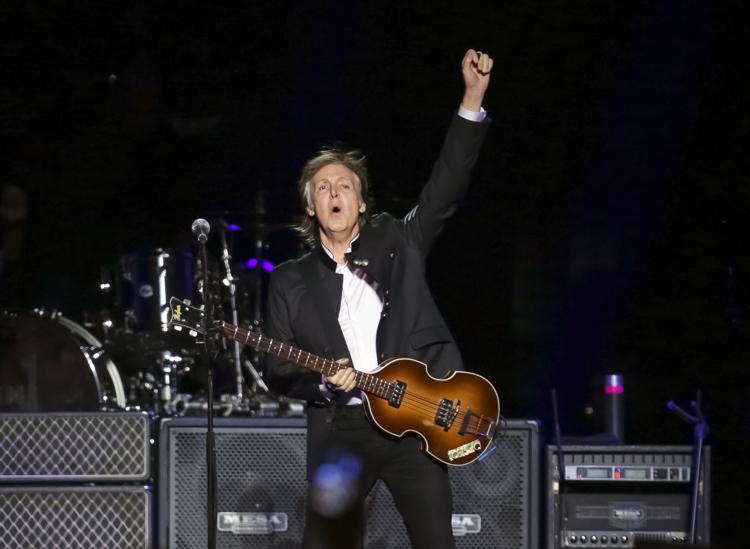 Tickets have been available since Tuesday to American Express cardholders and to members of McCartney's fan club, Mullen said.
"This show will sell out in minutes and will be by far our highest-grossing concert ever at nearly $2 million," he said, noting Elton John's November 2017 concert and the Eagles 2013 shows are the only ones that have grossed more than $1 million. Top face-value ticket prices for those concerts were $149.50 for Elton and $171.50 for the Eagles.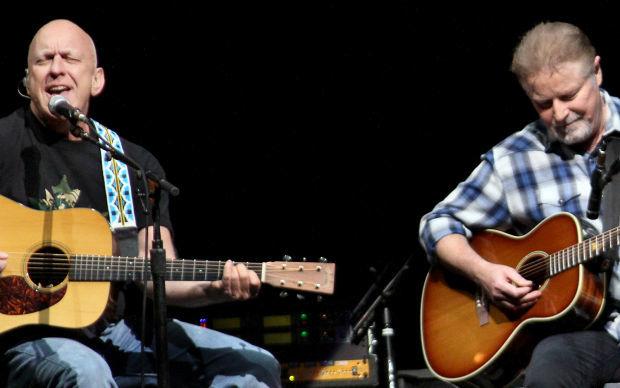 When it came to landing McCartney, the former Beatle who's arguably the top pop star in the world, the "challenge was getting Paul an acceptable amount of money when we only have 11,000 seats to sell," Mullen said. "We had to be creative with the deal so we actually won't make much profit on this show, but it's justified to get an act of this caliber for our community.
"The economic impact for the Quad-Cities will be significant, with millions of dollars being spent at local hotels and restaurants," said Mullen, who's been at the Moline arena since 2005. "I spoke with other arena managers who have hosted McCartney, and they said people come from all over the U.S. and even some from other countries."
"We do all we can to network, get to know the promoters," Mullen said of keeping the TaxSlayer top of mind among big-name acts. "We make sure we're on their radar."
On Wednesday, Aug. 29, Mullen got a call from AEG Live, McCartney's tour promoter, wanting to put together a Moline date quickly.
"Paul's manager was reviewing offers, and we had to scramble," Mullen said. "The problem is the building is so small, we needed to make the numbers work, with money for Paul to walk out with. It meant this show having higher ticket prices than we've had. The response so far has been massive."
Mullen recommended the TaxSlayer offer a limited number of $29.50 seats, on the more affordable end. It also offered other financial incentives to secure the tour, which he said he could not specify.
"Luckily it all came together," Mullen said. "The success of this is vital for us to get other major artists. We can prove that our market is willing to pay the price points required to do a show like this. It's all about how much money they can walk out with."
The Moline concert is among the first five U.S. dates announced for the 2019 "Freshen Up" tour, which will follow the release on Friday of McCartney's 17th solo studio album, "Egypt Station." 
McCartney also is making first appearances at the Kohl Center in Madison, Wisconsin, on June 6, and at the Bon Secours Wellness Arena in South Carolina on May 30.
"There's so many more arenas than there used to be, so many bigger arenas --– you need 15,000 seats to make the math work," Mullen said, noting the TaxSlayer is the smallest on the tour, as is typical, and it's a huge production, requiring 23 trucks.
"Some artists like Paul McCartney, he likes to play markets he hasn't played before," Mullen said.
Mullen, formerly the general manager of New York's Nassau Coliseum -- which has a capacity of 18,000, met McCartney at his show there on April 21, 2002. "It was great; I got a chance to talk to him. He was just a real gentleman," Mullen said.
"It's amazing. The number of performances this guy does -- it's amazing," he said. "He was looking for a venue he hadn't played before that was in his routing. He asked to play here. It's good to know we have that kind of visibility.
"We'll make money, but it won't be anywhere the money we make from a sold-out country show. It makes sense to do this; it's so good for the community, the prestige and everything else."
The previous fastest sellout here was May 2010, when a Taylor Swift show sold out in eight minutes.
Mike Beaderstadt, Davenport, said he got his two seats to see McCartney for the first time through his mother-in-law's AmEx card.
"He's a legend; I hope he lives that long," he said Wednesday. "I'm just amazed that he's coming. While tickets were expensive, it will be far less expensive than spending a night in Chicago."
Tom Vaccaro, Davenport, got his tickets through a friend who's a fan-club member, and this will be the 11th time he's seen McCartney live, starting with a Beatles show in Chicago in 1965, when he was 11.
"Who would have ever thought -- never in my wildest dreams I thought he'd come to Moline," Vaccaro said Wednesday. "Paul is very rare. He will do a three-hour show, no intermission. He just goes and goes. He's got the energy for it. He just loves what he's doing. Why stop? It's just incredible. People will be amazed at his stamina, his energy. At any age, that's incredible."
"The phenomenon of the Beatles, McCartney, crosses all generations, all races," Vaccaro said, noting he last saw McCartney in St. Louis in 2012.
Kim Nickels, Silvis, has seen McCartney three times -- twice in Chicago, and once at a stadium in Wales.
"My mom and I went to Wimbledon in 2010. It just so happened that Paul had a show in Cardiff while we were there, so we went," she said Wednesday. "We both loved the show. The thing she remembers most is that he played for close to three hours without a break, or drinking water."
"I hope to get tickets to his show here. He's a living legend, right in our own backyard," Nickels said. "The most exciting artist to ever come to town in my opinion. Being in the arena when he plays and sings 'Let It Be' is worth the price of admission."