DAVENPORT — Ice sculptures are literally cool, and a hot centerpiece for parties and receptions, says Matt Meadows, who coordinates the 8th-annual Icestravagnza, which is Saturday.
"From a commercial standpoint, there are weddings, holiday parties, corporate businesses who want their logos in ice," Meadows, the food and beverage director and executive chef at Bettendorf's Isle Casino and Hotel, said this week. Guest ice sculptor Bill Gordish in Des Moines averages 250 blocks of ice a year, in addition to his regular food-sales job, he noted.
Meadows, who's organized the sculptors for Icestravganza for four years, carves ice as a hobby. He started in the early '90s when he worked for a luau at Treasure Bay Casino in Biloxi, Miss.
"They needed some Easter Island figures. I figured, if they could do it 1,000 years ago with rock, I could do it with ice," Meadows said.
Downtown Davenport Partnership presents Icestravaganza from 11 a.m. to 4 p.m. Saturday at the Freight House in downtown Davenport, 421 W. River Drive. The free family-friendly event features ice sculptures, live carving demonstrations, kids' activities and other outdoor winter festivities.
Following this year's ice sculpture theme, Aliens and Area 51, Gordish, Meadows, David Jensen of Des Moines and the Quad-Cities' best ice sculptor, Rob Storm, will transform 24,000 pounds of ice blocks into flying saucers and little green men, among other out-of-this-world creations, starting Wednesday through Friday.
You have free articles remaining.
Other Saturday activities include games, crafts and story time from the Davenport Public Library. Attendees also have the chance to practice a trick shot at the Quad City Storm's hockey goal and to meet Radar, the team's mascot. Most activities are outside with some special activities inside the Freight House. The indoor Freight House Farmers Market will remain open for shopping until 4 p.m.
Adults can enter the free Necker's Jewelers drawing for a chance to win one of two $500 gift certificates.
From 6-8 p.m., adults (21 years or older) can join the After-Party outside Front Street Brewery in the Freight House complex. Limited to 200 tickets, the event will feature craft beers from Front Street and cocktails with spirits from Mississippi River Distilling Company served from a bar made of ice.
It also will include a live DJ set, appetizers from Antonella's Pizzeria and The Diner as well as a special performance by QC Sol Fire, a fire manipulation troupe. Tickets include one complimentary drink and are $10 in advance or $15 at the door. A cash bar is available as well. After the party, Front Street will remain open with more craft brews and live music.
Ice sculptures will be dramatically lit after sunset as well, Meadows said, and attendees can share photos on social media with the hashtag #IcestravaganzaQC.
011318-Icestravaganza-001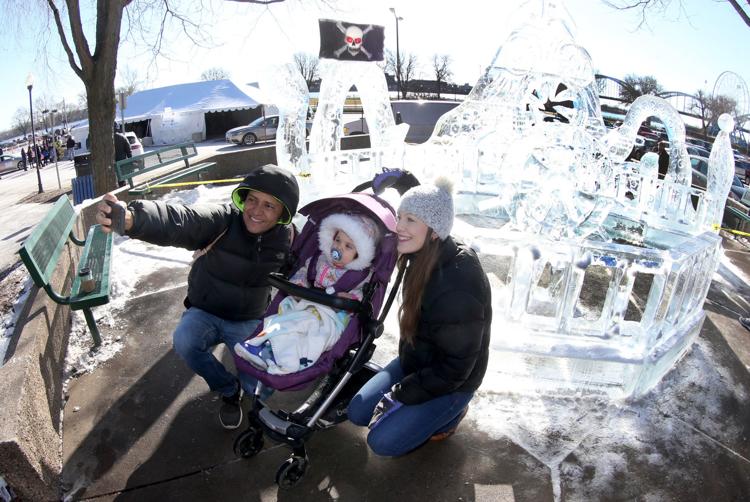 011318-Icestravaganza-002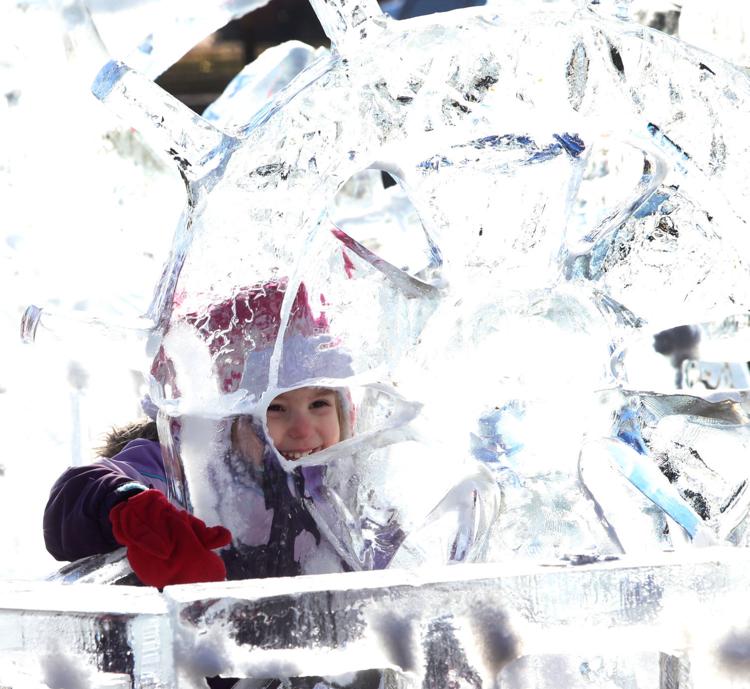 011318-Icestravaganza-003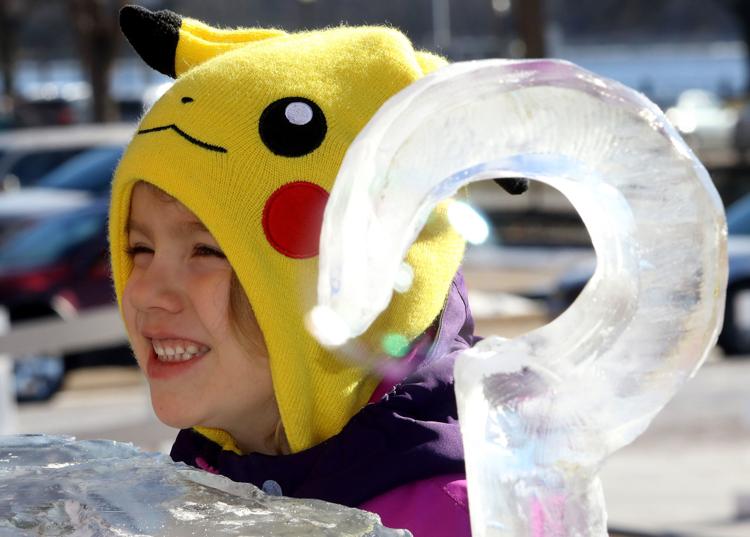 011318-Icestravaganza-004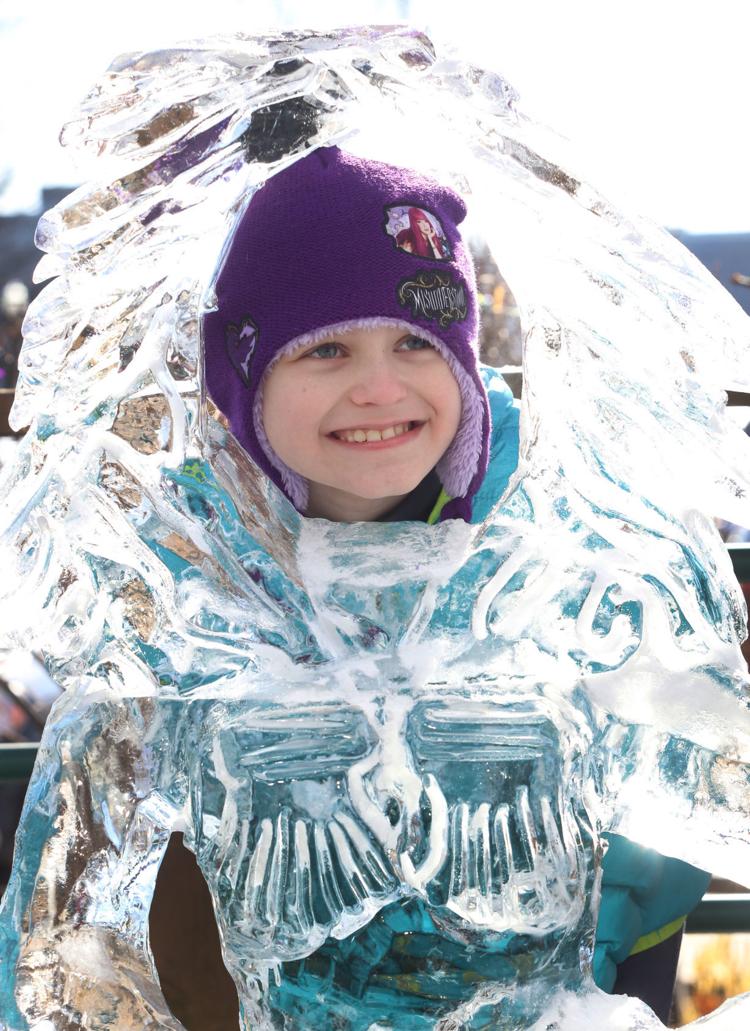 011318-Icestravaganza-005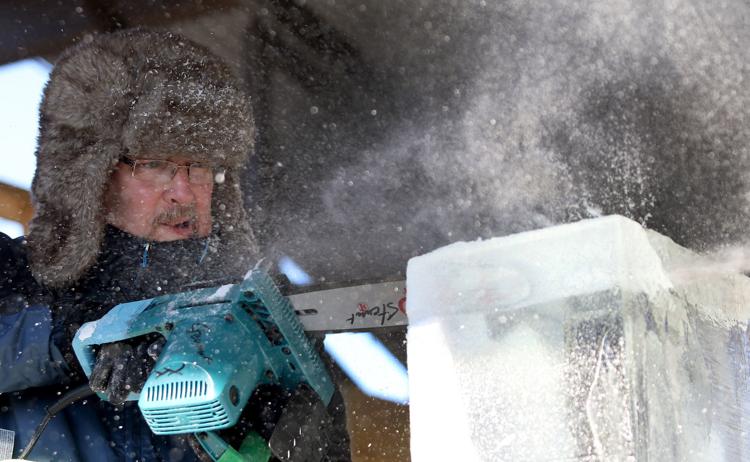 011318-Icestravaganza-006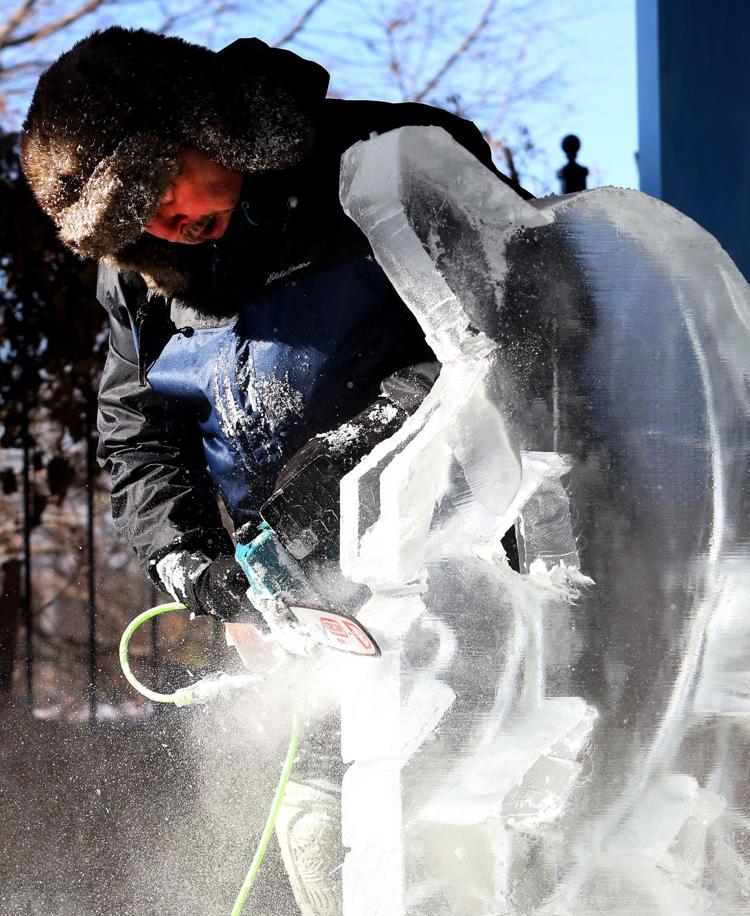 011318-Icestravaganza-007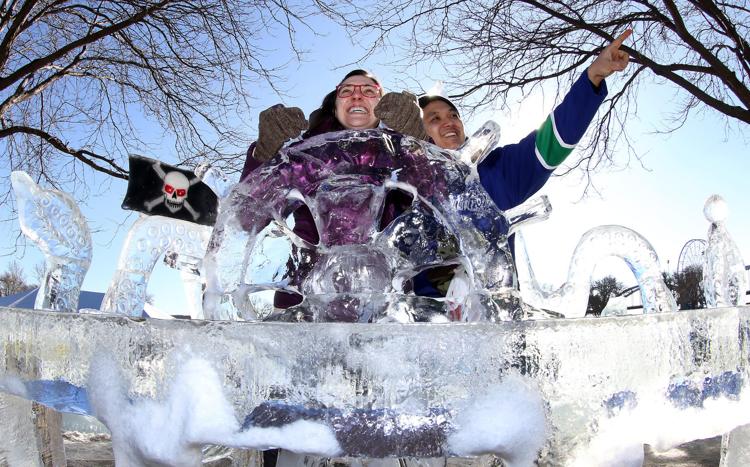 011318-Icestravaganza-008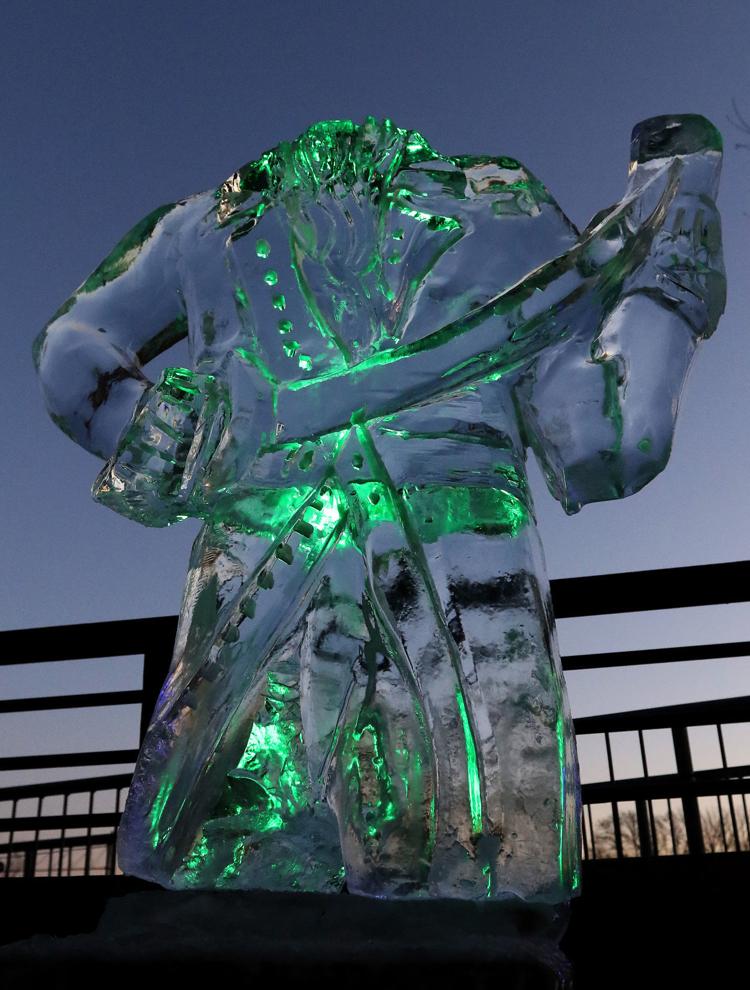 011318-Icestravaganza-009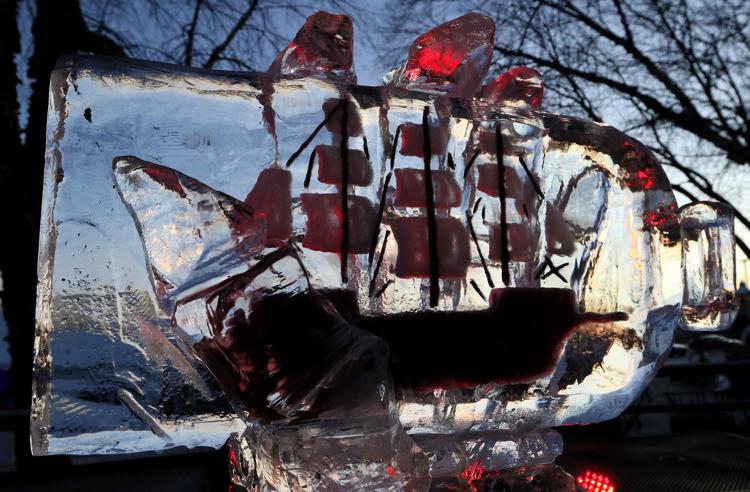 011318-Icestravaganza-010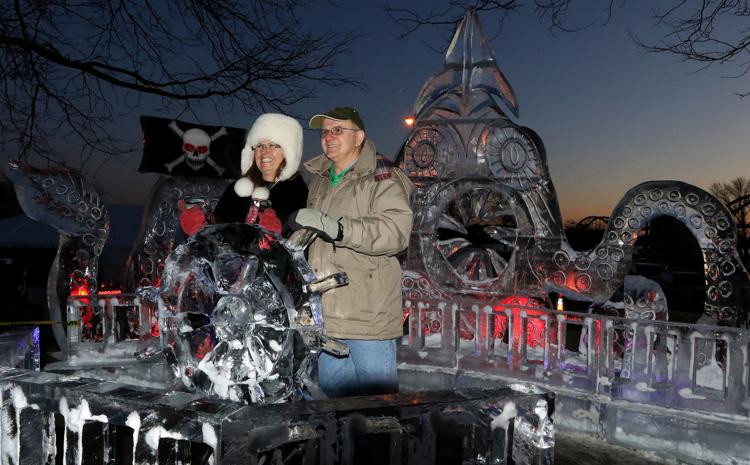 011318-Icestravaganza-011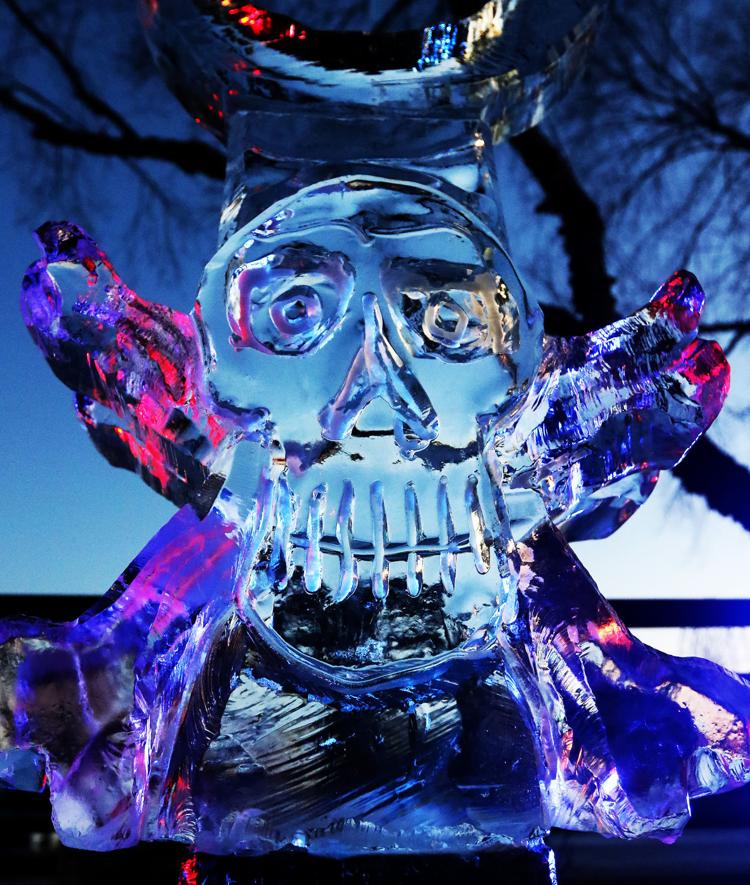 011318-Icestravaganza-012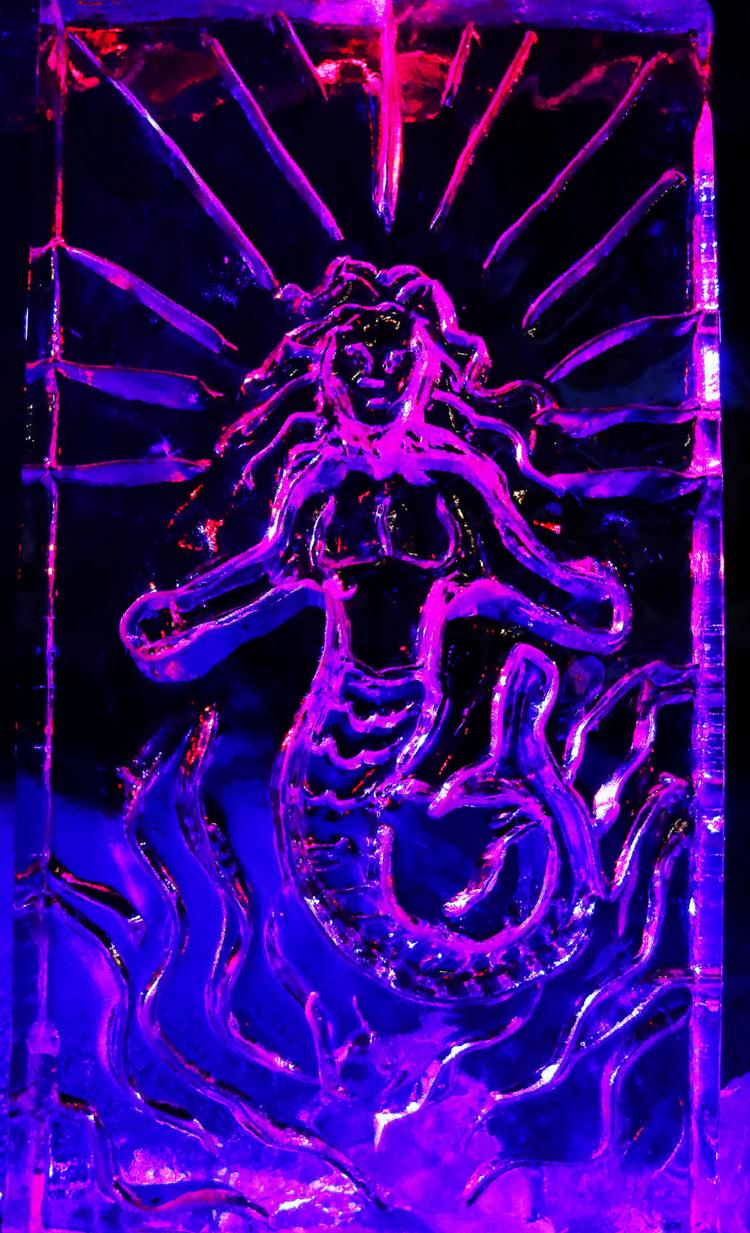 011318-Icestravaganza-013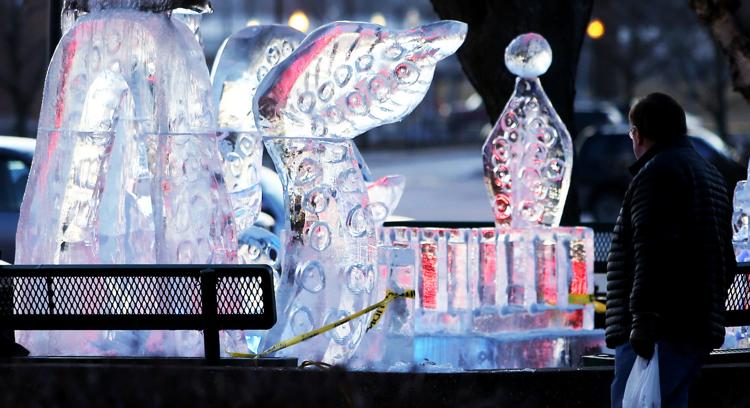 011318-Icestravaganza-014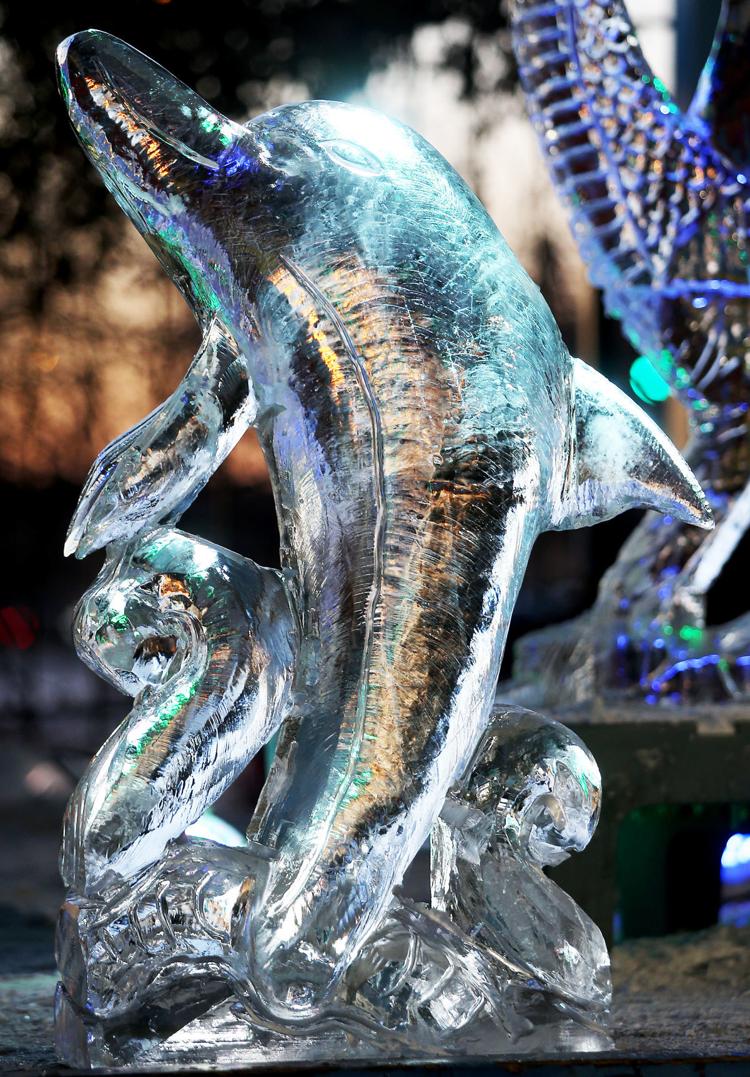 011318-Icestravaganza-015