Documentary will focus on icon
A new documentary film on a well-known American Catholic priest and longtime president of the University of Notre Dame will be shown for free this weekend at St. Ambrose University, 518 W. Locust St., Davenport.
The 2019 "Hesburgh" — about the extraordinary life of the Rev. Theodore Hesburgh (1917-2015) — will be screened at 3 p.m. Saturday and Sunday, Jan. 18 and 19, at the Galvin Fine Arts Center. Donations are encouraged and will be used to support Hesburgh family charities.
The film offers a look at more than 50 years of American history, seen through the eyes of Hesburgh — president of Notre Dame from 1952-1987, a civil-rights champion, adviser to presidents, envoy to popes, theologian and activist. He was called on by countless world leaders to tackle the most challenging issues of the day, according to a St. Ambrose release.
"He built a reputation as a savvy political operator with a penchant for bridging the divide between bitter enemies," it said. "Through it all, he remained a man armed with a fierce intelligence, a quick wit and an unyielding moral compass — a timeless example of bipartisan leadership that would serve us in today's increasingly polarized times."
Bettendorf native will jazz up Redstone
Bettendorf native Mike Conrad will debut his Iowa Jazz Composers Orchestra Sunday, Jan. 19, in the Redstone Room, 2nd and Main streets, Davenport, as part of the Polyrhythms Third Sunday Jazz Workshop & Matinee Series.
A jazz demystifying workshop — centered around the compositional process — will begin at 3 p.m., followed by a concert from 6 to 8 p.m. Conrad was awarded an Iowa Arts Council Grant to write, premiere and record a new multi-movement jazz piece that he calls "The Fertile Soil Suite." The workshop will contain some previews of the suite.
A University of Northern Iowa professor and award-winning jazz composer, Conrad led Colossus, an Iowa jazz ensemble, from 2013 to 2015. Since completing his doctorate at the University of Northern Colorado and returning to Iowa to join the UNI jazz faculty, Conrad has resurrected the group under a new name and with a new mission: to showcase the best jazz musicians and jazz composers that the state has to offer, according to Polyrhythms.
Conrad and his orchestra "want to show people in Iowa and beyond that they don't need to look to New York City or Chicago for beautiful, high-quality, creative music," the group's release said. "There are amazing artists and musicians doing incredible things right here."
"Polyrhythms is very pleased and honored to collaborate with Mike Conrad, who has long been a good friend, staunch supporter and great performer for our Third Sunday Jazz series," director Nate Lawrence said.
You have free articles remaining.
Admission to the workshop is free for students and $5 for adults. Tickets for the concert are $10 or $15 for reserved/VIP seats. They're available at 309-373-0790.
Rose Ensemble flowers in Q-C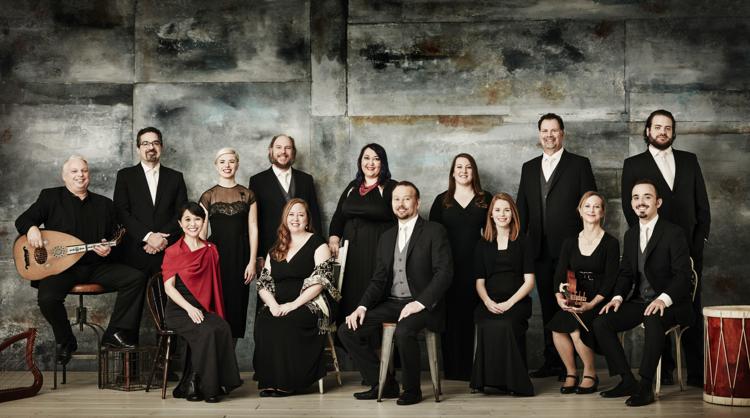 If you want to not only be entertained but also enlightened this weekend, check out The Rose Ensemble — the current residents of Quad City Arts' Visiting Artist Series. The unique vocal ensemble will bring its "Land of Three Faiths" program to First Presbyterian Church, 1702 Iowa St., Davenport, at 7:30 p.m. Friday.
Tickets are $15 for adults and $10 for students. You can hear the group for free at 7 p.m. Thursday at Galena Brewing Co., 1534 River Drive, Moline, or 10 a.m. Saturday at The Hauberg Estate, 1300 24th St., Rock Island.
The Rose Ensemble combines sacred, secular, folk and classical music, embarking on a "fascinating exploration of language, spirituality, and cultural exchange," according to a program release. "Featuring instruments and musical ideas that blur the lines between Arabic and European, the program is steeped in the rich history of the Abrahamic faiths, achieving a perfect balance of edgy improvisation, exotic vocal styles, and ancient traditions."
Singing a cappella (without accompaniment), and with a variety of early string and percussion instruments, the group "helps people of all ages to honor our diverse world through an exploration of history, legend, cultures, and faiths," according to its bio.
Founded in 1996 by artistic director Jordan Sramek, The Rose Ensemble has achieved an international reputation as an American early music ensemble, and each performance illuminates centuries of rarely heard music, its bio says. That repertoire spans 1,000 years and over 25 languages.
Rock Island art displayed at Figge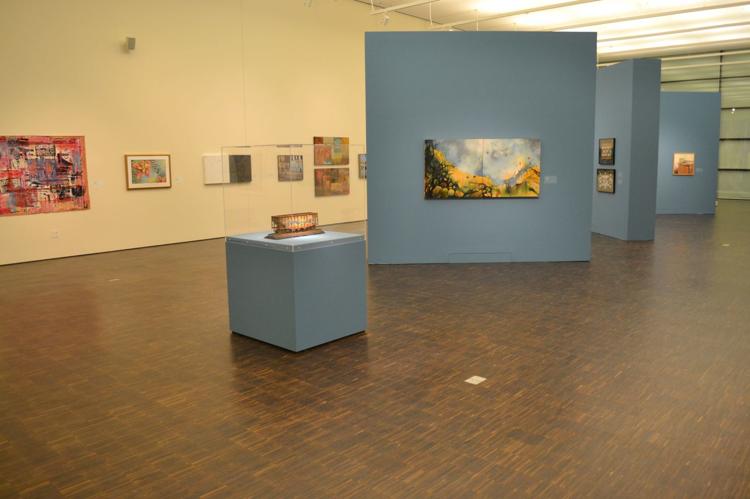 The Rock Island Art Guild, a volunteer-run organization founded in 1955, will present its 41st juried exhibition at the Figge Art Museum's fourth-floor gallery, 225 W. 2nd St., Davenport, opening Saturday.
Dedicated to fostering the appreciation of the visual arts in the Quad-Cities, the Art Guild opens its fine arts exhibition to artists within a 150-mile radius of Rock Island who work in a variety of mediums, and is juried from online submissions. Candace Moeller, independent curator and associate director of Cristin Tierney Gallery, New York, N.Y., will act as this year's juror.
Visitors are encouraged to evaluate the artworkand help select this year's "People's Choice" and "Children's Choice" awards. The exhibit will be on display through April 19.
Among the companion programs offered at the Figge will be a Rock Island Art Guild Opening Celebration on Thursday, Feb. 6. A cash bar will open at 4 p.m., with guild award winners announced by Moeller at 6:30 p.m.
On Thursday, Feb. 13, after a 4 p.m. happy hour, presentations from 10 of the artists featured in the exhibition will be made, also starting at 6:30 p.m. For more information, visit rockislandartguild.org/art.