With the opening riff of "Hard Day's Night" at about 8:15 p.m. Tuesday, Paul McCartney had his sold out audience of about 11,000 on its feet and singing along, the start of a rollicking good time at Moline's TaxSlayer Center that was expected to last until nearly midnight.
As video and spectacular lighting played around him, McCartney performed a couple of songs from his latest album, "Egypt Station," then returned to more familiar and beloved territory with "All My Lovin'" and "Got to Get You Into My Life."
Doors to the center opened at 6:30 p.m., and it took a full hour-and-a-half to get everyone inside, with security personnel and tour employees with British accents advising people of where to go for the shortest wait.
"Ladies and gents, there's four gates, no queues, straight up the ramp please."
As for the crowds, if you've ever watched the start of the Quad-City Times Bix 7, with thousands of runners weaving and bobbing up Brady Street hill, then you have a pretty good idea of how the lines waiting to get into the TaxSlayer looked from the doors.
People were lined up politely, as though by some invisible rope, in both directions for as far as the eye could see. The line stretched down along River Drive east to 15th Street and the parking lot east of the Radisson, snaking back to the ramp leading to Arsenal Island. And, on the other side, along River Drive west to 12th Street, then back into the arena parking lot.
A security guard observed that the weather — not too hot, not too cold and finally not raining — helped keep people in a good mood.
Who were all these people?
They were people such as Linda Alexander, of Clinton, and her cousin Barb Wingler, of Rock Island, who wore T-shirts saying, "I've seen the Beatles Live on Stage and I'm Still Around to Brag About It." The lucky pair had tickets to the 1965 concert at Chicago's Comisky Park, which, as they recalled, cost $5 and were for general admission seating.
"Everybody screamed," Wingler said. "Except the guys. They just stood up and made fun of everybody who screamed."
They were people such as Janis Shannon and her daughter, Julie Greene, of Galesburg, who could have snagged a prize for most detailed Beatles attire with Shannon's jean jacket filled with Beatles patches and her tennis shoes that said "The Beatles" on the back tag where the manufacturer's name normally is placed. Greene won her tickets for the concert from a Quad-City radio station by correctly identifying tiny snippets of five McCartney songs.
"You should have heard her scream," Shannon said.
Not to be outdone in the T-shirt area was Debbi Elderton, of Springfield, Illinois, wearing a shirt announcing that she, too, had seen the Beatles in Comisky Park and — on the back — "I bet Paul still remembers me!" Her daughter, Lucinda Hany, raised the ante with a shirt saying "Conceived by Beatles Music" and "Thank God for Paul and the Guys."
Loran and Kathy Gerling, of Burlington, managed to snap a photo of McCartney waving from the open window of his SUV as he was chauffeured into the arena at 4:24 p.m. The Gerlings received their tickets as a Christmas present from their children.
Bobby Schneeberger, of Clinton, wore a shirt saying, "I may be old but I got to see all the good bands." He and his wife Kristy said they have seen more than 40 great bands of the Baby Boomer era, with the Rolling Stones coming up later this month at Soldier Field.
Others in the crowd had seen McCartney previously, including Rick Owens, who flew in from Steamboat Springs, Colorado, to see the knighted one for the seventh time. Owens wore a T-shirt from The Cavern Club in Liverpool, where the Beatles got their start. Has he been to the Cavern Club? "No, but the shirt has," he said, explaining that it was a gift.
While the vast majority of concert-goers were Boomers — wheelchairs and canes were not uncommon and one woman was using oxygen — there also was a smattering of young people.
Among them was Ian Isely, 18, of Rockford, who was attending his first concert ever. Wearing a George Harrison T-shirt, he said he likes all the Beatles' work, and he liked Harrison, who died of cancer in 2001, for his solo work and his "spiritual way of making a song." Then Isely observed: "I smell pot."
The first people to arrive at the arena began sitting on the steps around 5 p.m., taking photos of the "Welcome to Moline Paul" banner with his photo.
When the lines finally began moving into the arena at around 6:30 p.m., security staff advised them to form multiple lines. "Purses open, bags open, everything out of your pockets. You will be scanned. No guns, knives or weapons of any kind. If you have a pocket knife, take it back to your car."
As the last straggled in from downtown restaurants — not unlike the last walkers at the Bix — a woman standing on the street with the sign "Jesus Loves You. Yeah! Yeah! Yeah!" turned and went her way.
The streets were empty. The show was about to begin.
061219-McCartney-Concert-001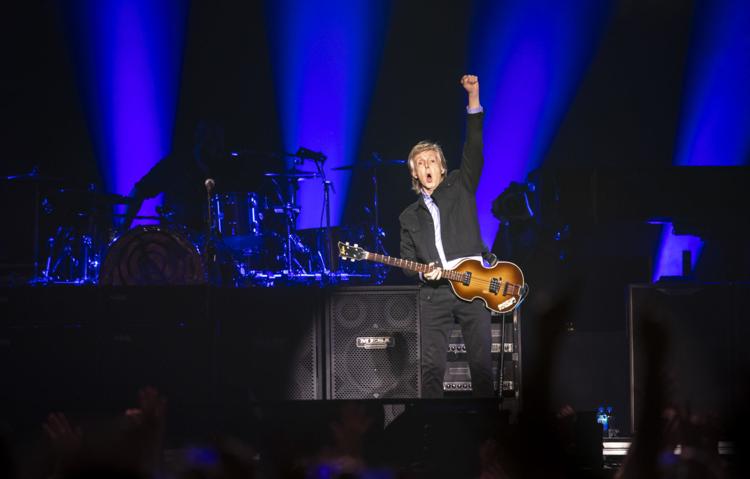 061219-McCartney-Concert-002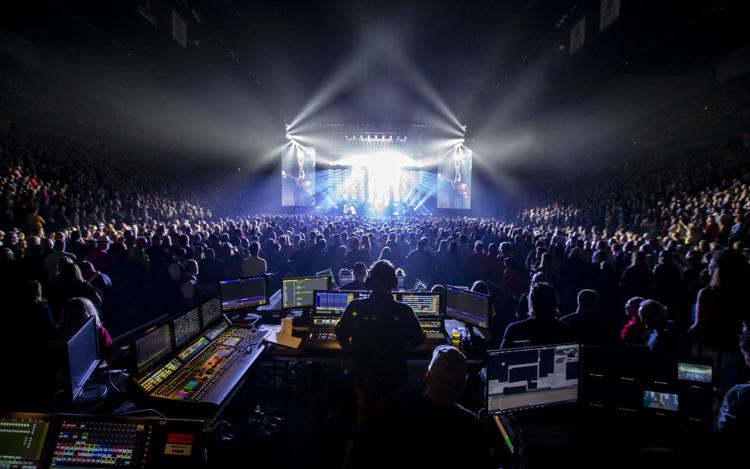 061219-McCartney-Concert-003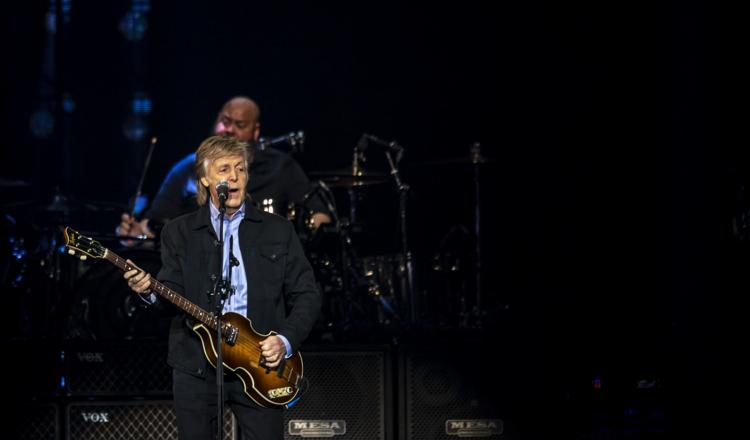 061219-McCartney-Concert-004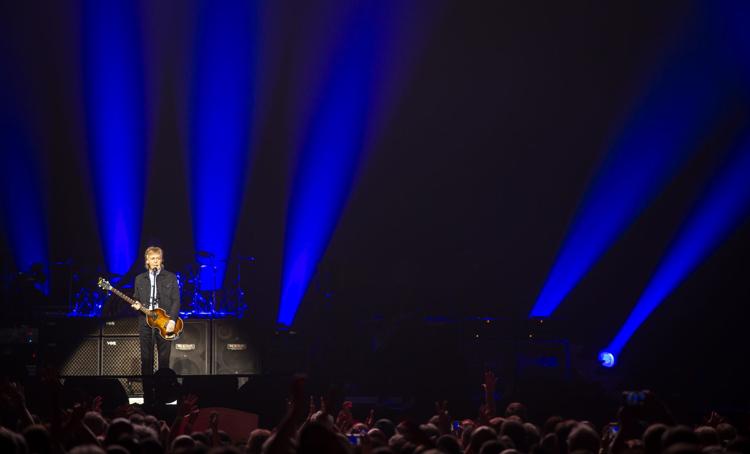 061219-McCartney-Concert-005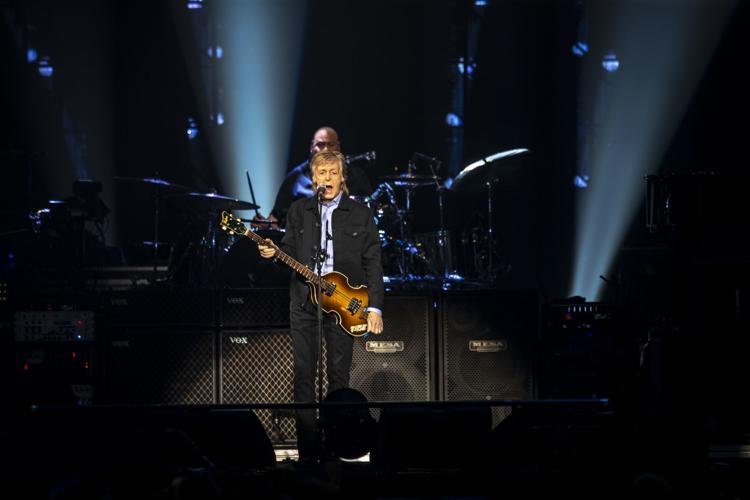 061219-McCartney-Concert-006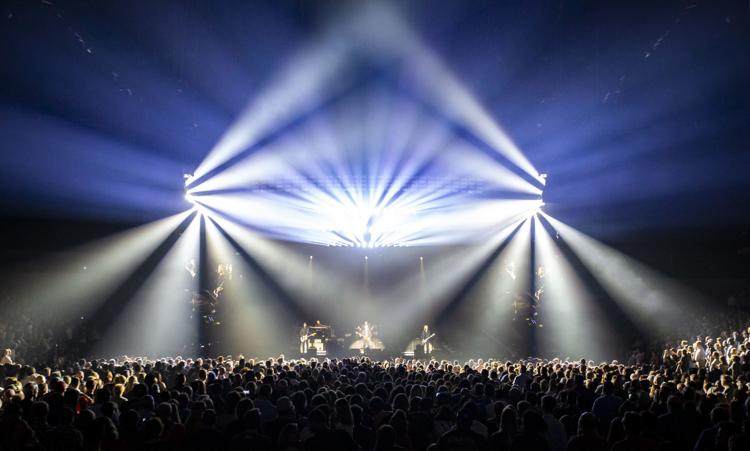 061219-McCartney-Concert-007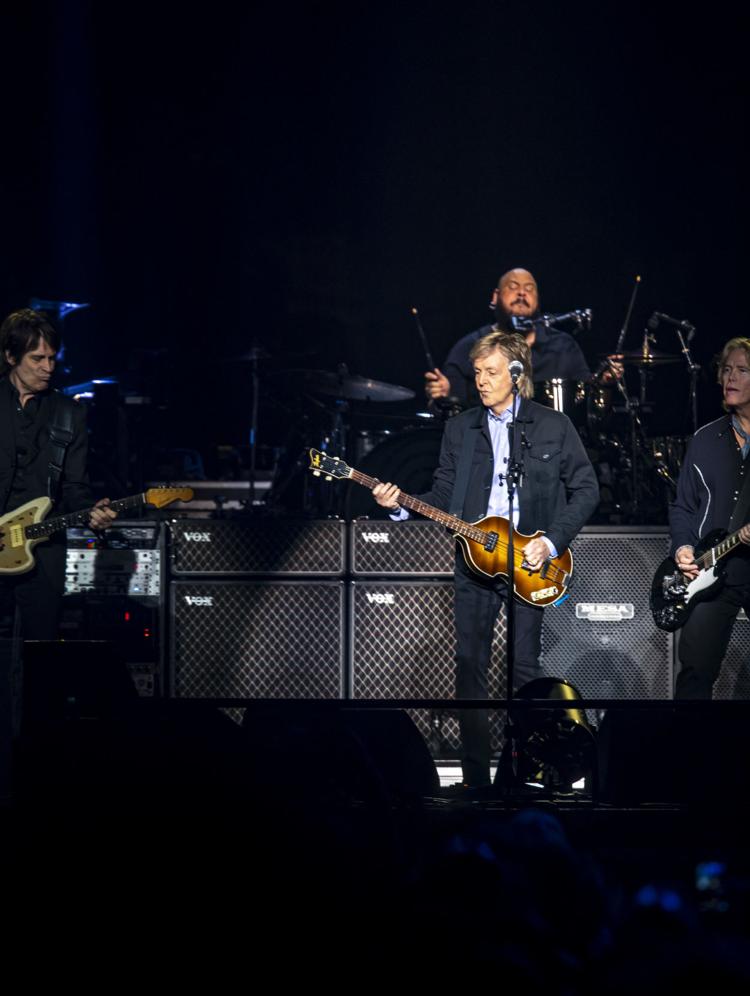 061219-McCartney-Concert-008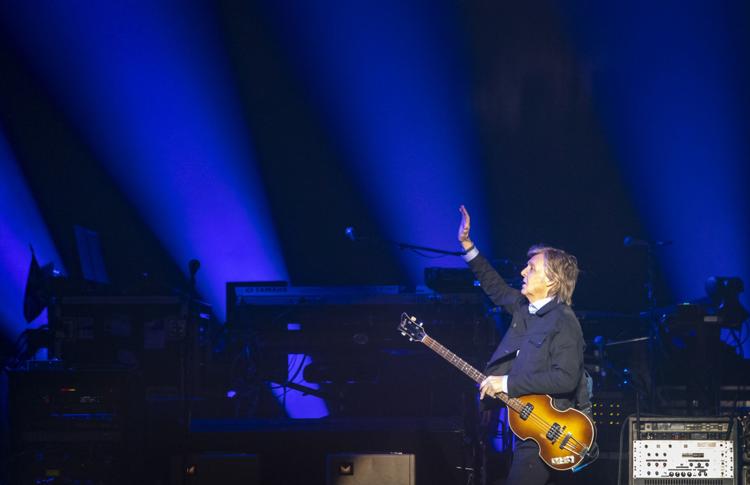 061219-McCartney-Concert-009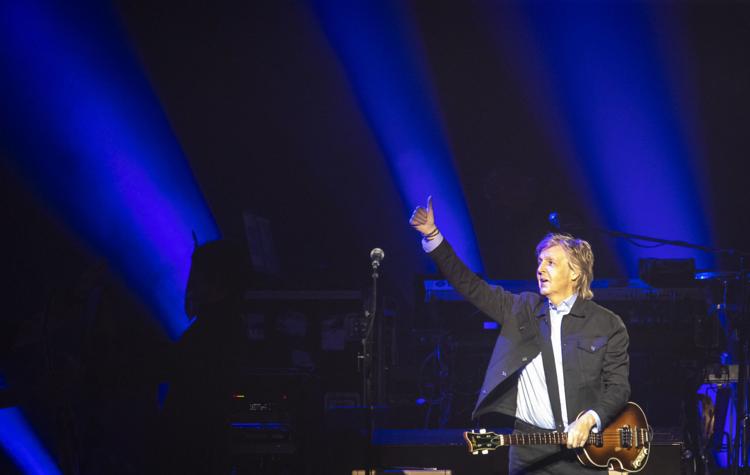 061219-McCartney-Concert-010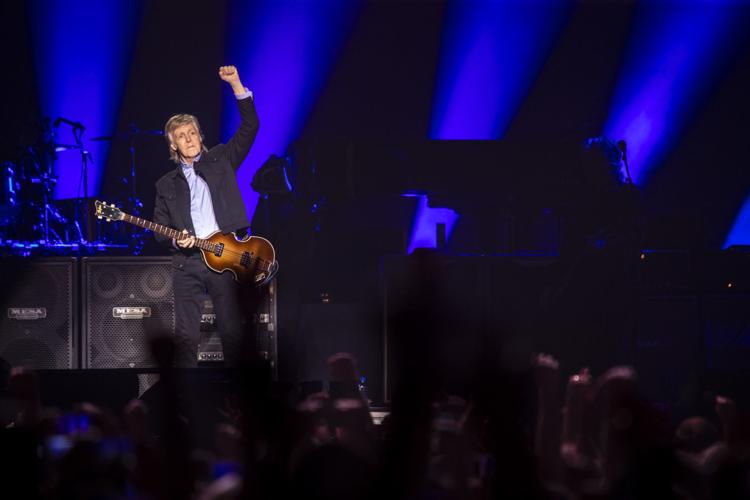 061219-McCartney-Concert-011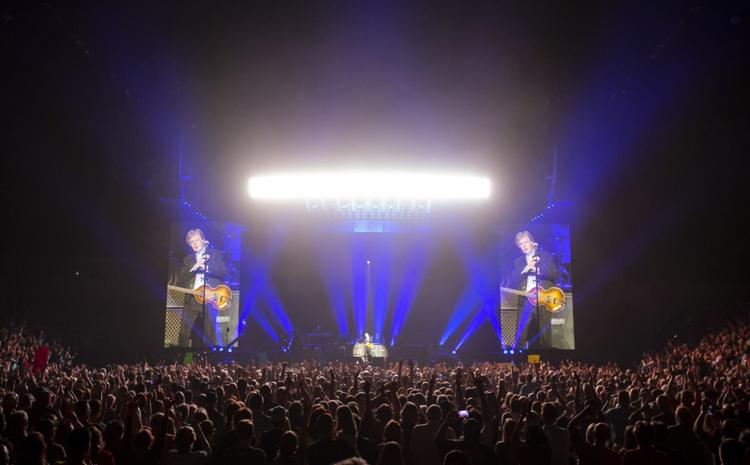 061219-McCartney-Concert-012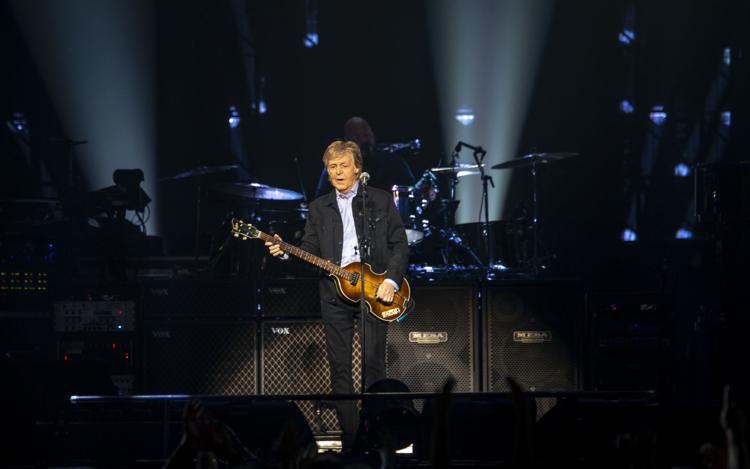 061219-McCartney-Concert-013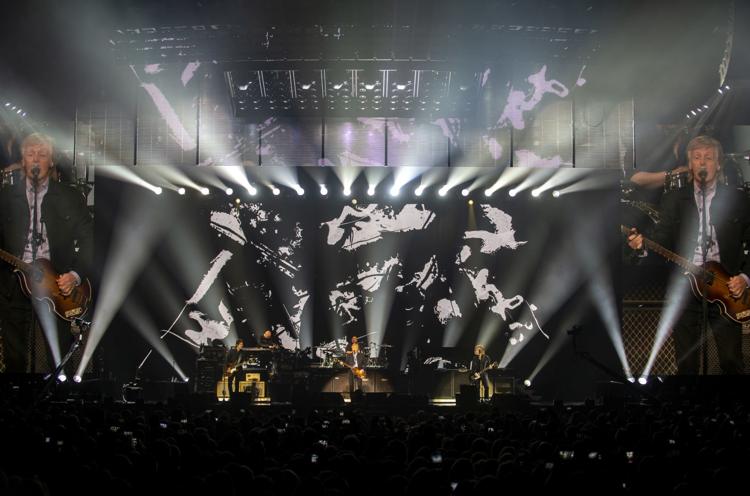 061219-McCartney-Concert-014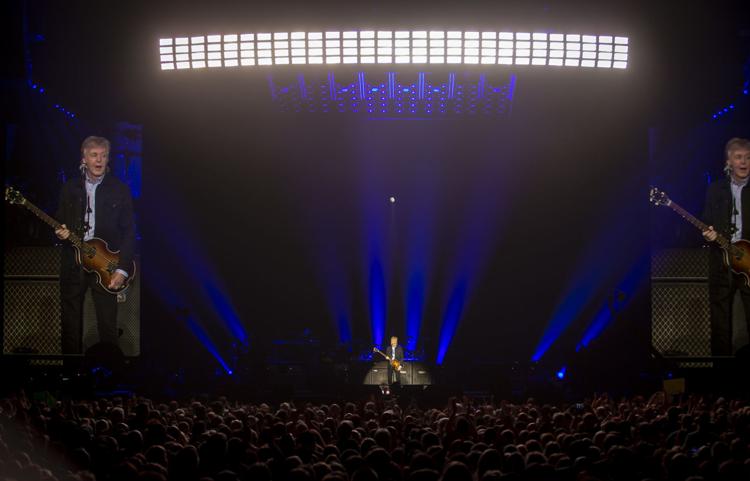 061219-McCartney-Concert-015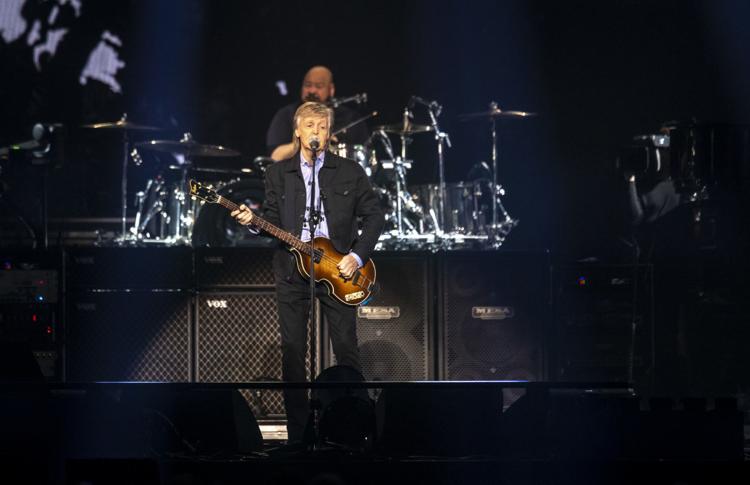 061219-McCartney-Concert-016
061219-McCartney-Concert-017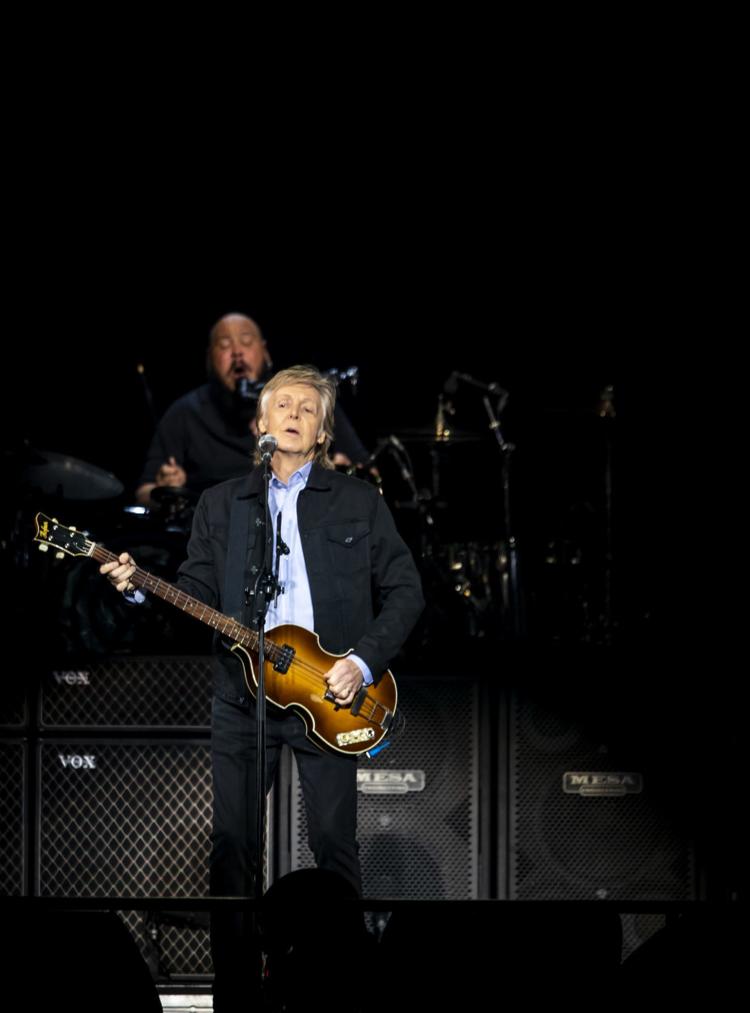 061219-McCartney-Concert-018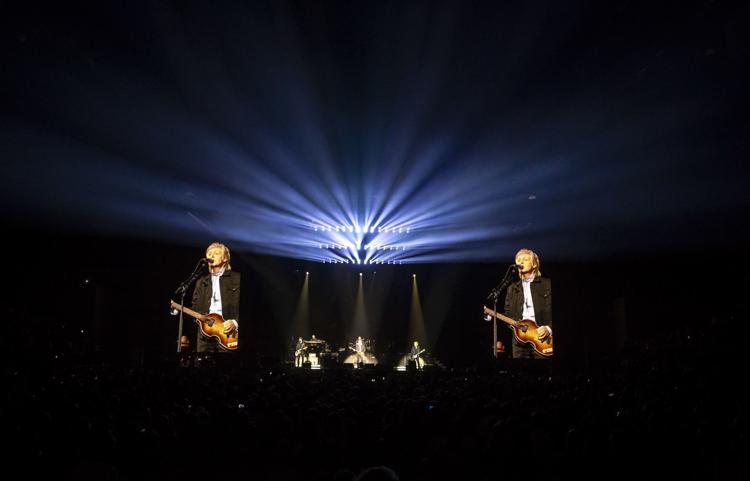 061219-McCartney-Concert-019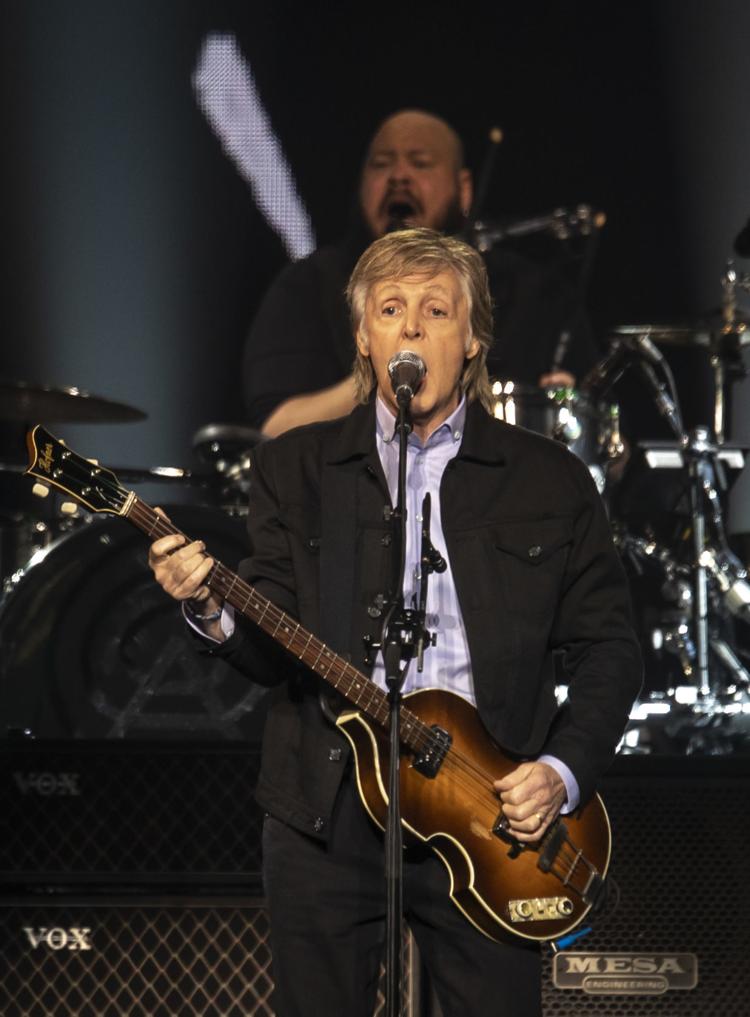 061219-McCartney-Concert-020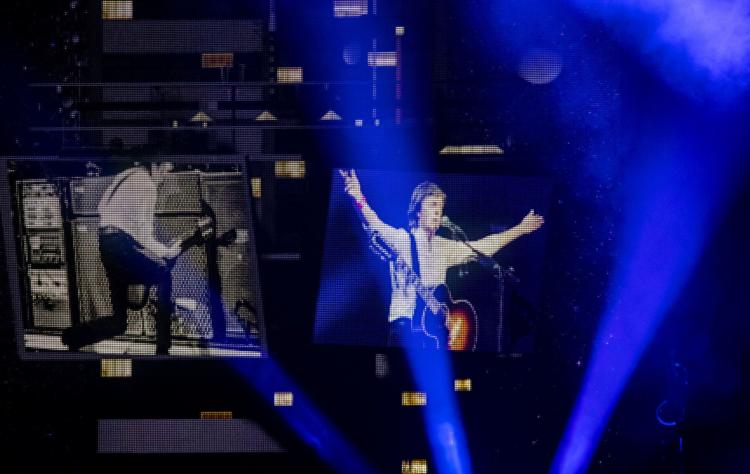 061219-McCartney-Concert-021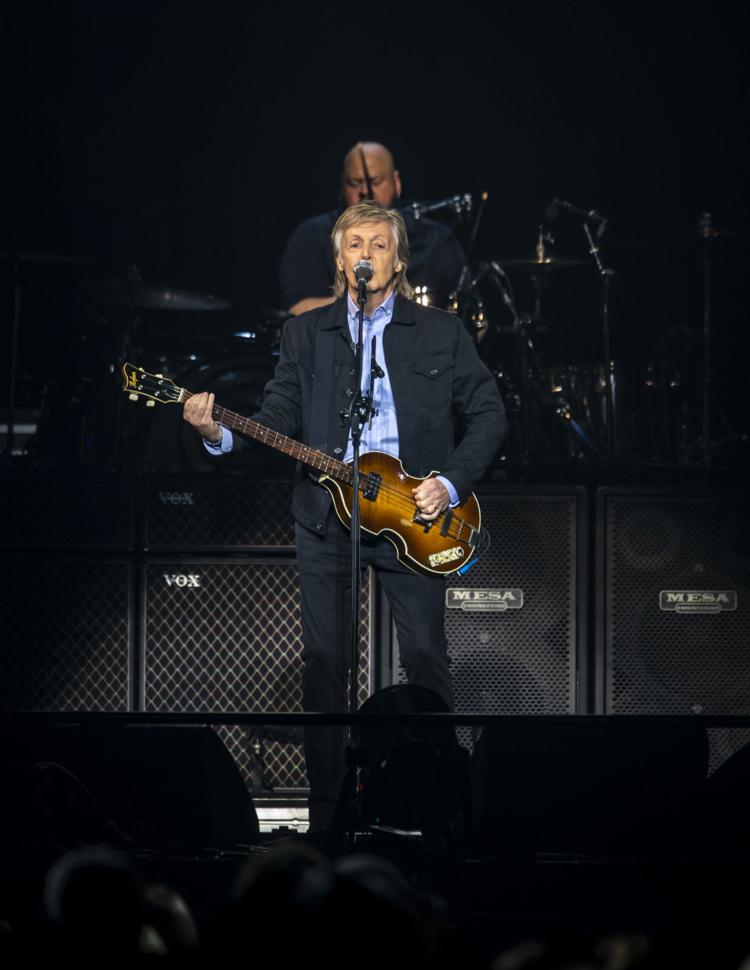 061219-McCartney-Concert-022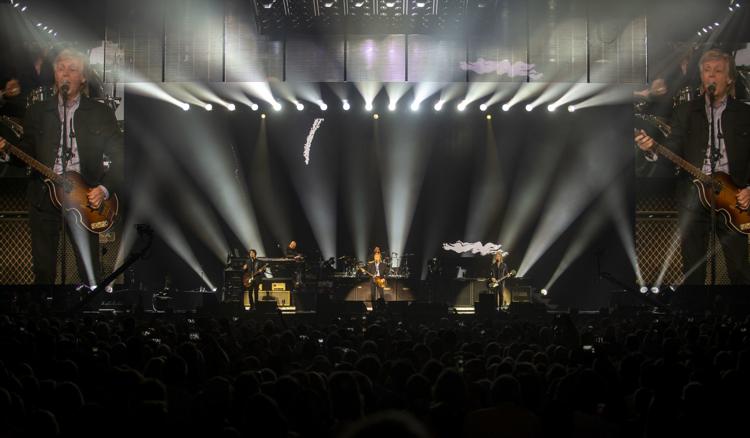 061219-McCartney-Concert-023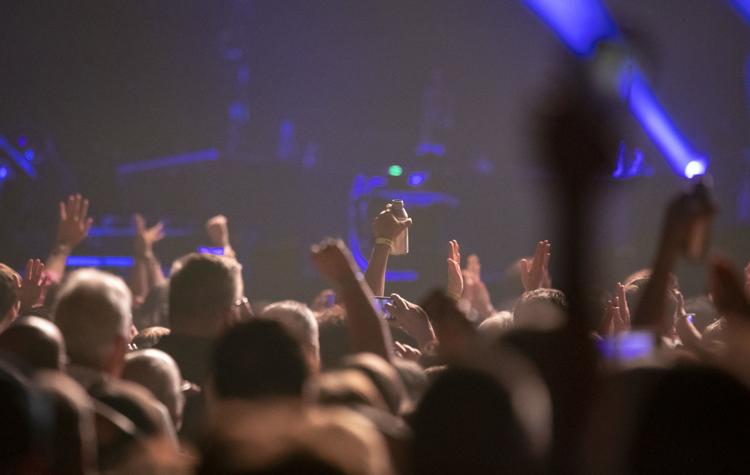 061219-McCartney-Concert-024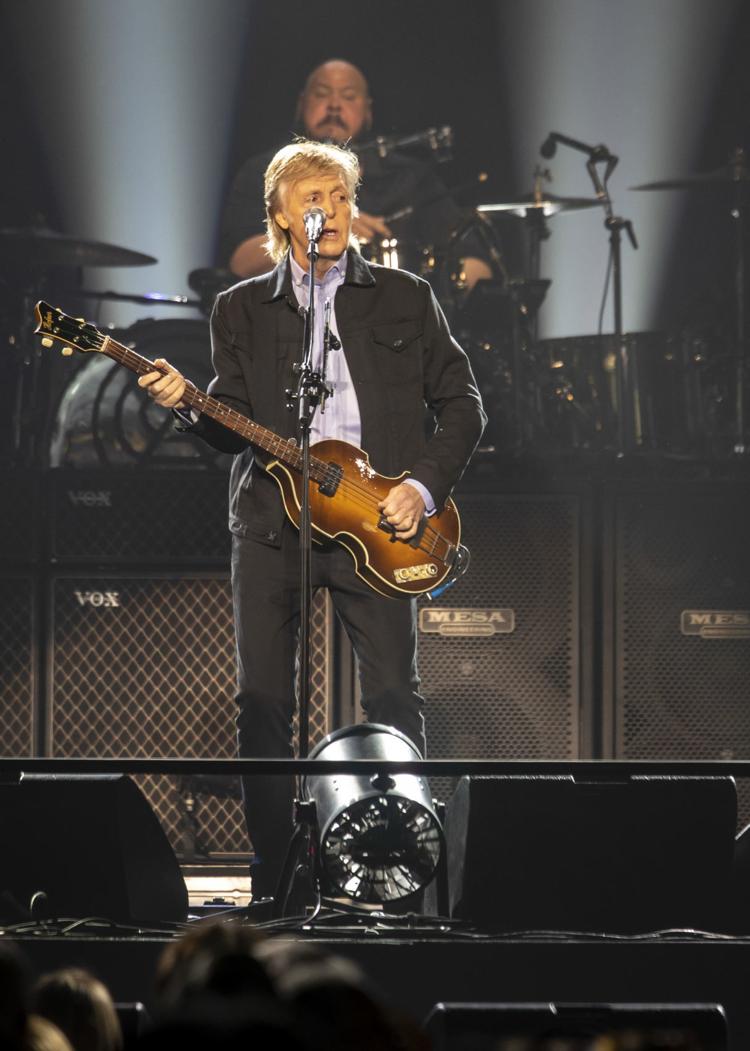 061219-McCartney-Concert-025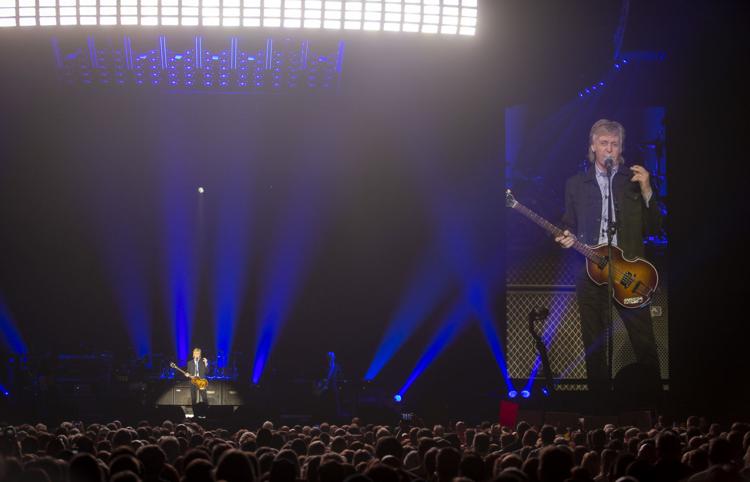 061219-McCartney-Concert-026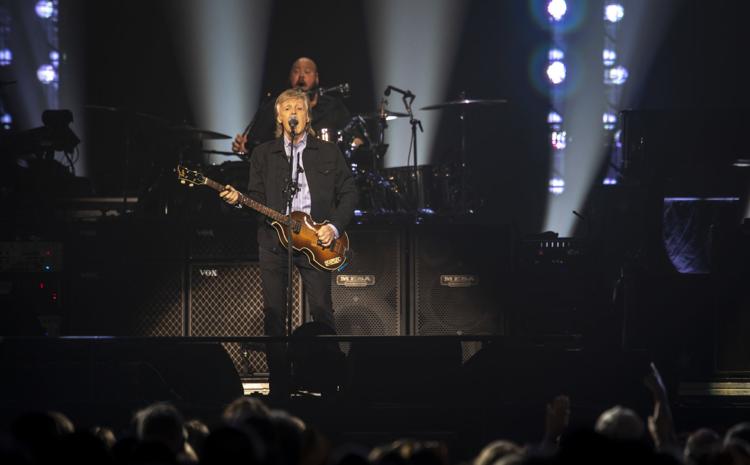 061219-McCartney-Fans-046a.JPG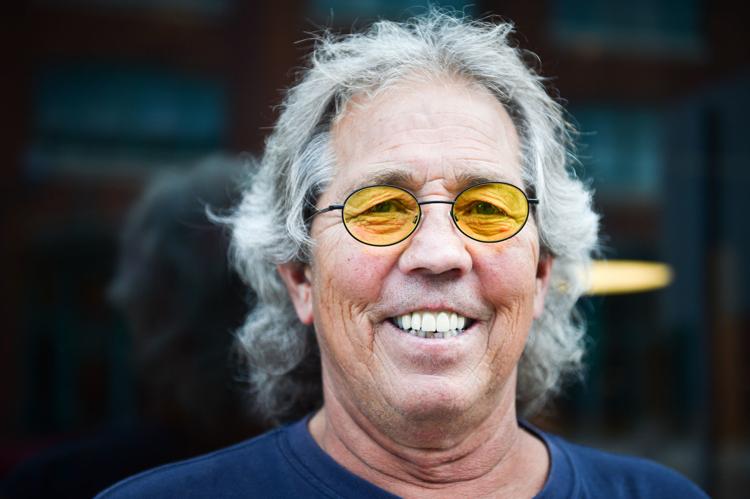 061219-McCartney-Fans-017a.JPG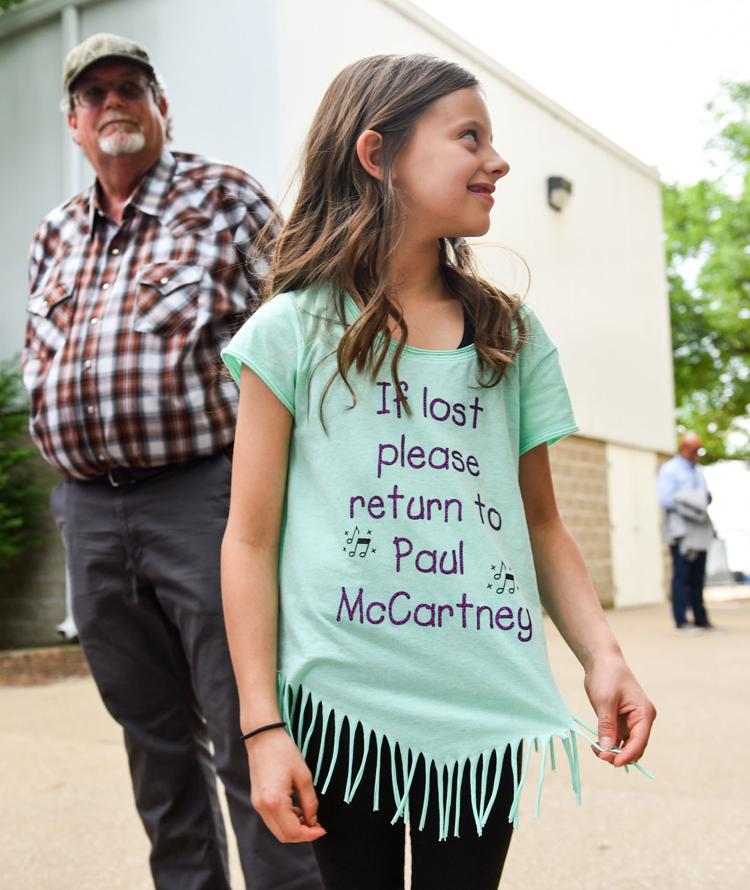 061219-McCartney-Fans-012a.JPG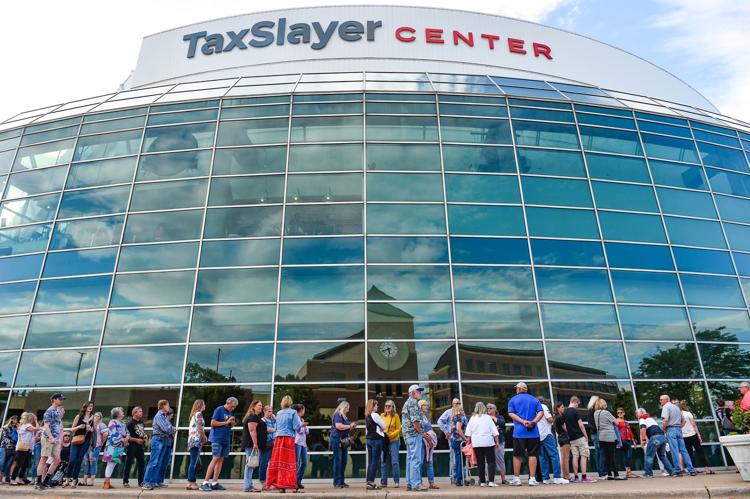 061219-McCartney-Fans-026a.JPG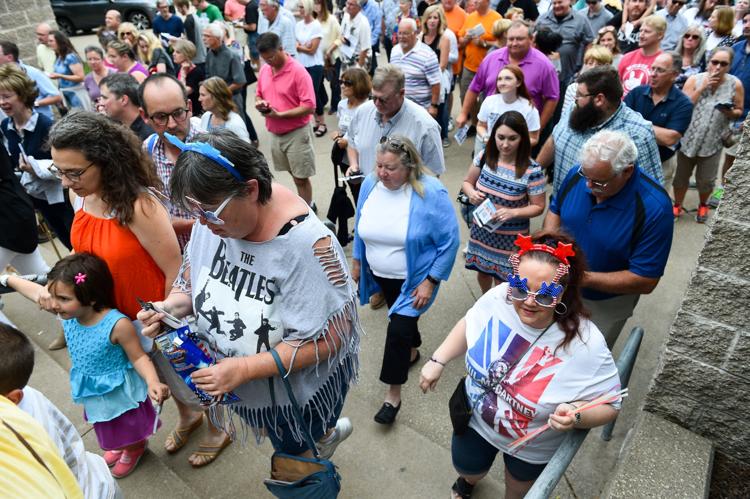 061219-McCartney-Fans-038a.JPG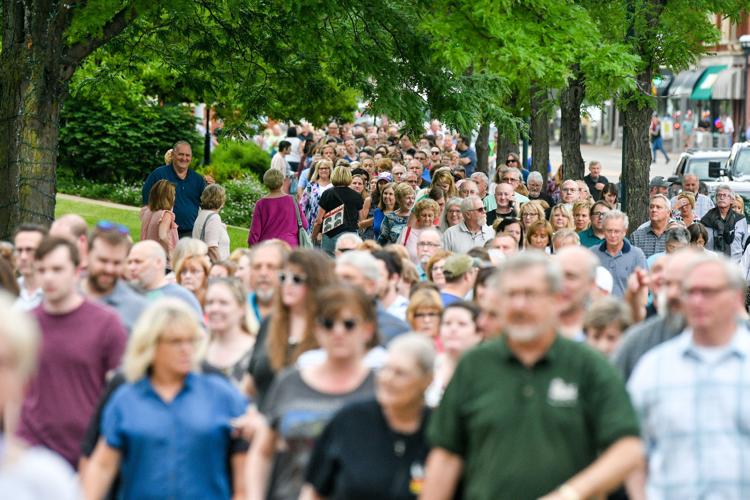 061219-McCartney-Fans-014a.JPG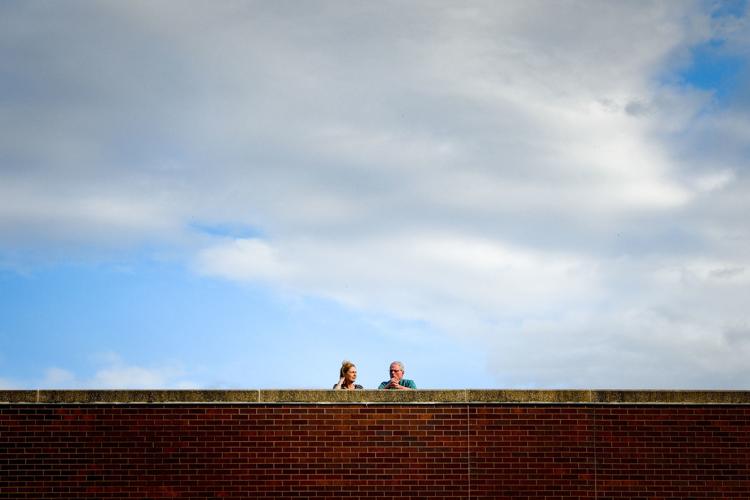 061219-McCartney-Fans-010a.JPG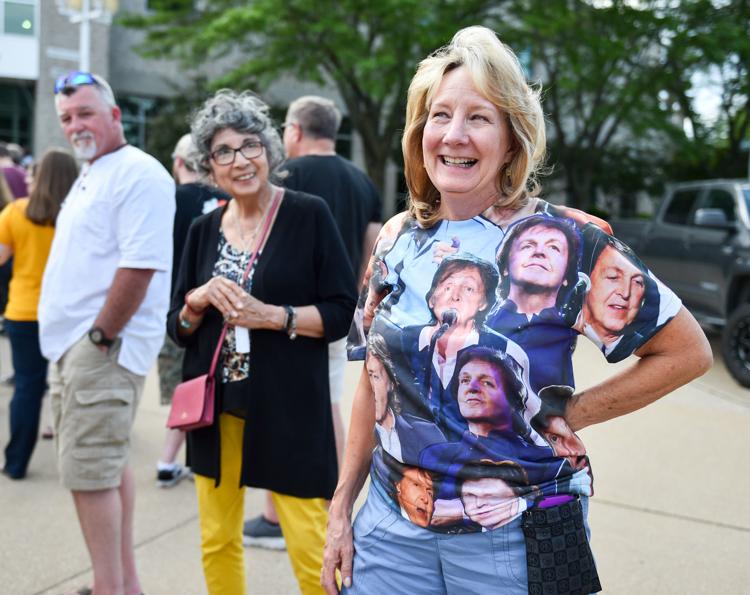 061219-McCartney-Fans-018a.JPG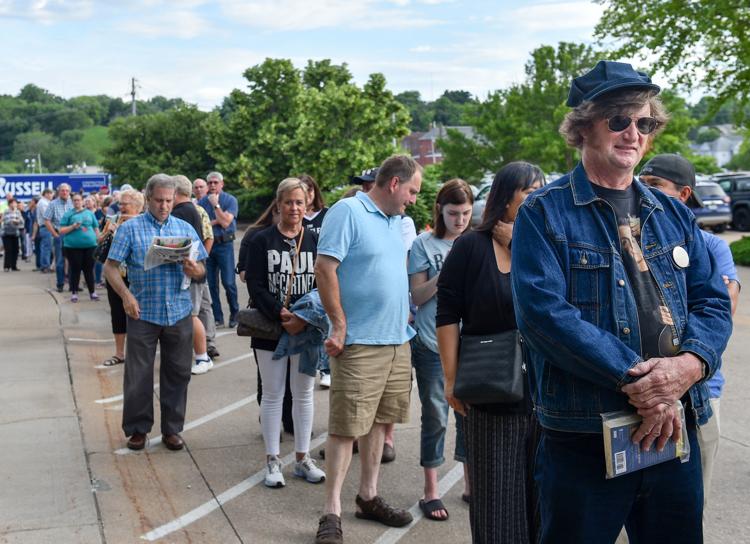 061219-McCartney-Fans-029a.JPG
061219-McCartney-Fans-041a.JPG
Stay up-to-date on what's happening
Receive the latest in local entertainment news in your inbox weekly!