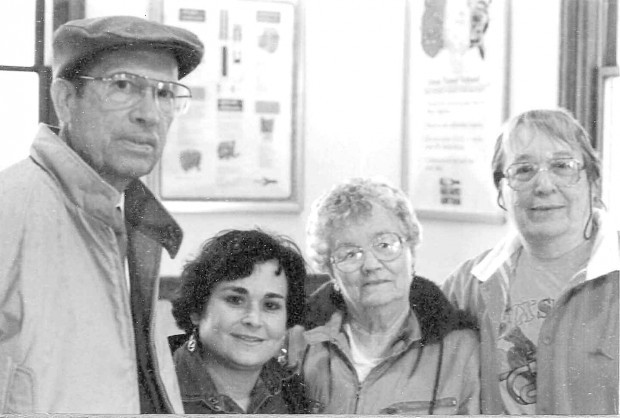 Sometimes it is simply impossible for me to look at a movie with complete objectivity.
I was adopted as an infant and raised by loving parents. When I did decide, for personal reasons, to contact my birth mother, she rejected me at first — the ultimate rebuff for an adopted seeker.
And so it was that I relived many moments in my own life while I watched "October Baby," a faith-based movie with a strong cast and a message that I think of as pro-adoption.
The movie is about a 19-year-old college student, Hannah (Rachel Hendrix), who faints onstage while performing in a school production. Her parents Jacob (John Schneider, television's "The Dukes of Hazzard") and Grace (Jennifer Price) consult with a physician who is on hand when they finally tell Hannah the truth: She was adopted soon after being born and her birth was the result of a failed abortion. That is why she has experienced so many physical challenges throughout her life.
was born and decides to accompany her friends on a road trip to New Orleans. On the way, they plan to stop by the hospital where Hannah was born to see whether she can find any information about her mother. Along the route, Hannah, who is naïve and self-involved, learns several lessons about herself, her friends and the parents who raised her.
Some faith-based films stand on shaky performances and plot contrivances, ultimately replacing proselytizing for a strong storyline. This one wavers a time or two when coincidences pile up, but the message of searching for self, particularly when the seeker is an adoptee, rings astonishingly true.
"Why didn't she want me?" is a question that many young adoptees ask themselves every day. No one knows that better than I do.
It wouldn't be fair to give
what Hannah finds. (For the record, I found my answers. Indeed, my parents and my
birth mother became dear friends, a blessing few adoptees have.) I can say that Hannah's journey is mostly credible
and believable because I experienced many of these situations myself.
The soundtrack enhances the story. In fact, Gianna Jensen, who was born after a failed abortion, performs one of the tunes. And you also will hear "American Idol" star Chris Sligh, who appears in the movie as the road-trip driver.
Regardless of what you are seeking, you may find something in this story of faith, forgiveness and restoration.
Stay up-to-date on what's happening
Receive the latest in local entertainment news in your inbox weekly!