"Driveways," with its deceptively simple name, is all about the ways our lives intersect.
One of the most gentle movies I've seen in some time, it's also one of the best films of the year so far.
It's also one of the final films of the late Brian Dennehy, scarily intensive in many roles, is wonderful here as a reflective man coping with loss who finds a friend in a boy managing his own torments.
Andrew Ahn's touching character study of people thrown together by circumstance has gentle staying power.
Dennehy plays widower Del, a Korean War veteran of few words who takes note of some activity next door.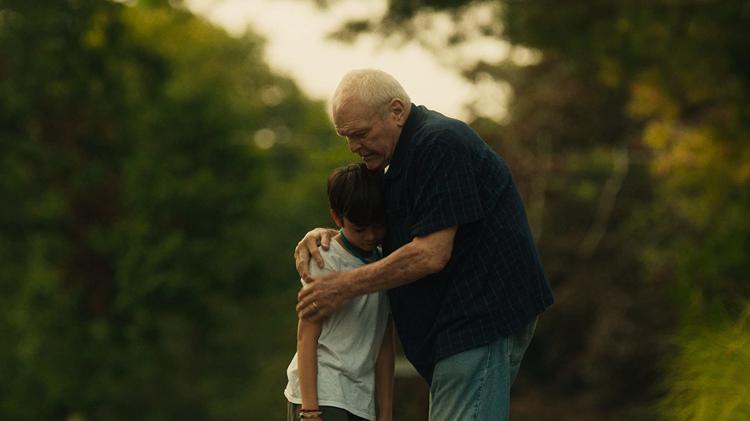 Kathy (Hong Chau, "Downsizing") is a single mom who appears with her 8-year-old son Cody (the wonderful Lucas Jaye) to clean out the home of Kathy's recently deceased sister, Alice.
Kathy and Alice were far from close, so it surprises Kathy was hoarder. At one point, a bunch of stuff comes tumbling down on Kathy. She and Cody have to stay on the back deck while the overwhelmed Kathy does her best to clean it out.
Del and Cody meet, but Kathy isn't so sure she wants her son hanging around Del. Little by little, Del and Cody form a friendship, and Kathy appreciates Del's respect for her sensitive son.
Ahn shows his characters in quiet moments: Del eating dinner by himself, Kathy leaving a bar by herself, Cody apprehensively staring at a couple of neighborhood kids.
So many of these scenes are wonderful, including a birthday party for Cody in an unlikely setting and the bewilderment of Del's friend (Jerry Adler, whom you may recognize from his role in television's "The Sopranos") who likely is challenged by the onset of dementia.
There isn't a bad performance in the bunch. There is a hush about each of these characters while they go about their days and nights, each making choices and managing being alone in her or his own way: Kathy with her tough exterior, Cody with his solitude and Del with his memories and regular trips to the VFW.
Dennehy and Lucas have a wonderful chemistry. Much of the friendship involves one simply providing company for the other: Theirs is not a particularly chatty friendship.
Composer Jay Wadley's gorgeous score shimmers in the background to help set the perfect mood.
It's unusual for a movie this touching to have little plot, but this one pulls it off beautifully. Circumstance brings these characters together, and circumstance – never contrived and always realistic – changes how they relate to each other.
This movie is as fresh and easygoing as a summer's day. Breathe it in.
Stay up-to-date on what's happening
Receive the latest in local entertainment news in your inbox weekly!