Sometimes the message in a movie is more important than the film itself.
So it is with "I Still Believe," an earnest, faith-based true story with a theme that comes at a perfect time when hope can seem scarce.
Andrew and Jon Erwin, aka The Erwin Brothers, had a hit with the 2018 "I Can Only Imagine," the true story of MercyMe's Bart Millard. Dennis Quaid, as one of the central characters, gave a terrific performance in a movie deserving of an audience it earned beyond its core base.
The Erwins' latest – a release so recent I saw it in a theater, before the COVID-19 pandemic shut down theaters – also is a true story. While it isn't as solid as "I Can Only Imagine," it's an enjoyable enough romance. And it also could be considered a musical, because it boasts enjoyable music. It's also a biopic, because it tells the story of popular Christian artist Jeremy Camp (the title is the name of one of his songs.)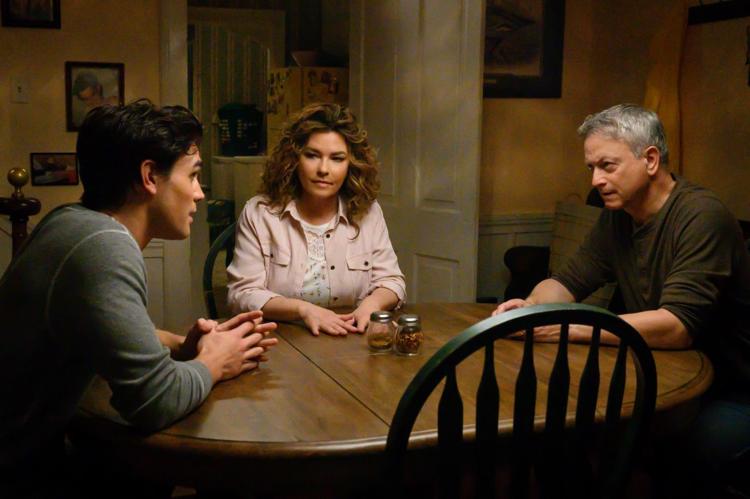 The charming K. J. Apa ("The Hate You Give") plays the young Camp, an aspiring musician who meets Melissa Henning (Britt Robertson, "A Dog's Purpose") at Calvary Chapel Bible College in California.
Melissa becomes ill, but Jeremy proposes to her even though they may not have much time together. Then he has an idea: He asks people to pray for a miracle that Melissa might be healed.
"I've learned that suffering doesn't destroy faith. It refines it," Melissa says.
All the way through, there's a nice mixture of upbeat and uplifting tunes, from "The Hardway" by DC Talk to Collective Soul's gorgeous "Run."
Adding to the interesting cast is Gary Sinise as Jeremy's supportive dad, who tells his son life isn't full despite the tragedies that occur, but because of them. Shania Twain, as Jeremy's mother, adds a small but welcome presence.
Some of the movie contains clichés similar to what you'd see in a "Lifetime" movie: Situations leave little to the imagination. At other times, particularly toward the end of the film, the events might surprise those unfamiliar with Camp's story.
Fewer than 48 hours after I saw this film, theaters across the nation closed because of the COVID-19 virus.
Now, just weeks later, it's available on streaming platforms.
I don't think you need to have a walk of faith to enjoy the movie, but it certainly will mean more to Christian audiences. Its timing is good regardless of what you believe.
Isn't it nice to have a reminder to "keep the faith," however you interpret that phrase, even during the toughest of times?
Concerned about COVID-19?
Sign up now to get the most recent coronavirus headlines and other important local and national news sent to your email inbox daily.