What appears to be another romantic comedy destined for Hallmark Christmas rotation is so, so much more.
"Last Christmas," a reference to the Wham! classic, is about a young woman floundering through life who thinks she may have found the one stable elements she needs.
Director Paul Feig helmed "Bridesmaids," and he knows a thing or two about comedy that can tug at the heartstrings. Emma Thompson – yes, that Emma Thompson, who also stars as the main character's mother – and her husband Greg Wise wrote the story. It reminds me a little of "Love Actually" because of its comedy that transitions to bittersweet.
Kate (Emilia Clarke, "Me Before You" and HBO's "Game of Thrones") and her family came to England to escape the former Yugoslavia in the late '90s. Now Kate's mother Petra (Emma Thompson) feels unwanted.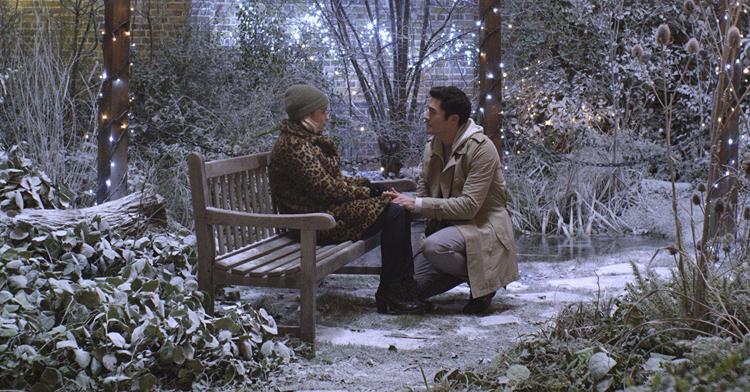 Kate, in the meantime, drifts through life, couch surfing, drinking and enjoying the occasional one-night stand. She works, or rather she is employed, in a Christmas Shop in Covent Garden, where she exasperates the shop owner (Michelle Yeoh, "Crazy Rich Asians.")
You have free articles remaining.
One day Tom (Henry Golding, "Crazy Rich Asians") meets her, and pesters her about going for a walk with him. She thinks he's an oddball, dancing around in the streets, leaving his cell phone in a cupboard in his apartment and always looking up. Yet, when Kate looks up, too, she sees parts of the city she never has noticed before, and she begins to admire this quirky guy who volunteers to help those experiencing homelessness.
All of this is set to tunes by Wham! and George Michael. I didn't recognize all the songs, so it was fun to discover new music while I wondered where the story line would go.
I didn't see the finale coming. It brought out a sob from me – I'll bet it leave you with a lump in your throat, even if you're the most hard-hearted Scrooge.
Clarke and Golding have real chemistry, and I enjoyed watching all the other characters, too, including Kate's family and the other volunteers and clients at the shelter where Tom volunteers. The entire cast is capable and the characters are interesting.
This is a charming movie, with its likeable leads, secondary plots about illness, disappointment and self-care, wonderful music and beautiful environments (how I want to sit in the little garden where Kate and Tom converse.)
I wish the trailers made it look less like a television flick. Maybe then I wouldn't have been the only person in the auditorium to see this smart comedy with a heart – a lovely holiday bauble that deserves to be seen.