One of the most scorned movies ever to hit the American screen was "From Justin to Kelly."
Rated PG, it starred two "American Idol" stars – Kelly Clarkson and Justin Guarini – in a musical set during spring break. It was not an Oscar winner and certainly was not a very good movie.
But because I recognized its genre, I could not and will not loathe it. It's a beach movie – a film that's a throwback to the 1960s kind of show that once starred Frankie Avalon and Annette Funicello – and it's as serviceable as you could expect a beach movie to be.
What does this have to do with "Rambo: Last Blood?" Everything. Because, while "Rambo" is over-the-top with extreme violence, some ridiculous fight scenes and contrivances, it is a throwback of a different kind: It's a drive-in movie, the kind of "R"-rated show audiences expected to see at drive-ins during the 1970s and 1980s, with tons of in-your-face brutality and a vengeance theme.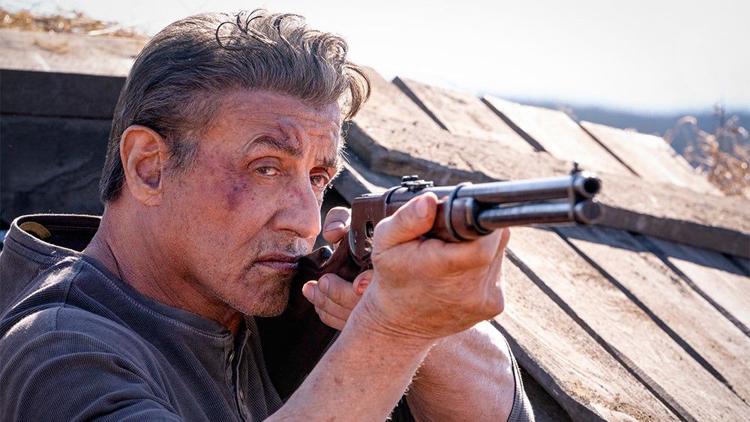 Once again, and presumably for the last time, Sylvester Stallone stars as John Rambo, a veteran of the Vietnam War. As we all know by now, Rambo does not tolerate bullies.
The setting is the current day, when the retired Rambo lives on his father's Arizona ranch, where he breeds and trains horses. He also has created a complete network of tunnels in and around the ranch, where he keeps an astonishing arsenal of weapons.
You have free articles remaining.
As Uncle John, he is loathe to see his beloved niece preparing to leave for college. She insists she wants to go to Mexico, to find her errant father and ask him why he abandoned her and her ailing mother, never to return.
John asks her to wait until she's a little older to make such a dangerous journey. But the young woman, befriended by a friend from her past, takes off to Mexico, where she ends up being kidnapped by a Mexican human-trafficking cartel.
The character of Rambo (Stallone is 73) is a world-weary veteran tired of seeing people exploit each other. I was surprised at one pivotal point in the film, but I wasn't surprised by the cringe-worthy gore that ensues.
Audiences who expect to see Rambo kill the bad guys in horrifically gruesome ways will not be disappointed. It's similar in many ways to "Taken," but about 30 times more violent.
When I tell you heads roll, I mean it literally. Rambo takes out some detestable villains, and he uses methods that hearken back to the original film.
Stallone still entertains in this role that he began in 1982 with "First Blood."
It's up to you whether you want to withstand its violence.