Some movies are fever dreams, with touches of psychedelia and madness forming an aura around a seemingly bigger-than-life central figure.
Kelly was an Australian bushranger (an outlaw who lived in the bush) of Irish descent, and seemed to be bound for trouble at a young age.
The tale is told in chapters, with Orlando Schwerdt playing Ned as a boy. He, his siblings, his drunken father and his mother barely eke out an existence. His mother Ellen (Essie Davis) sells poteen and sometimes her own body to make ends meet. Among her customers is Sgt. O'Neil (Charlie Hunnam.)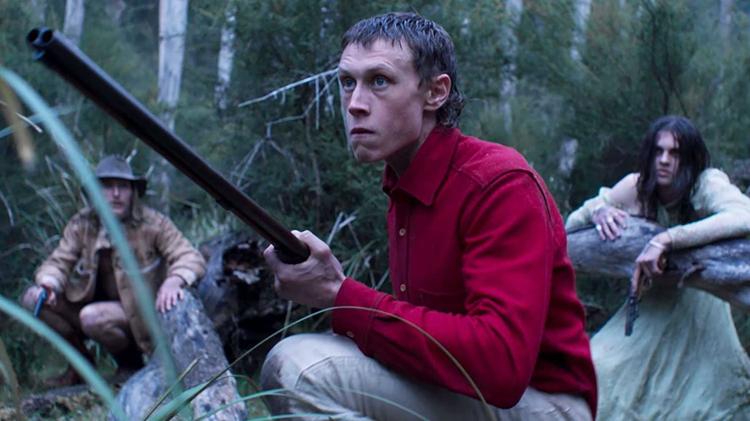 After the death of Ned's father, Ellen keeps company with bushranger Harry Power (a marvelous Russell Crowe,) who eventually purchases Ned and takes him off to learn a life of crime and the brutal sport of bare-knuckle boxing.
When Ned returns home, he is played by the terrific George MacKay ("1917") who meets a local constable (Nicholas Hoult, "The Favourite") in a brothel.
Ned runs afoul of the law time and again. After he spies a rendering of the USS Monitor, the first ironclad warship commissioned by the United States Navy, he concocts a scheme: The men in his gang will wear armor to protect them while they shoot it out with the police (at other times, they wore dresses, according to this account.)
Ned Kelly is an iconic figure who is considered by some to be a murderous criminal and by others to be a kind of Robin Hood folk hero.
This isn't the first time Kelly's story has come to the big screen — Mick Jagger played him in the 1970 film "Ned Kelly."
The more recent movie's title is deceptive. It's based on a fictionalized story from a Peter Carey novel, and sometimes takes great liberties with what actually occurred.
MacKay is terrific as the anguished, violent criminal, who flashes from hurt to rage in an instant. Crowe is brilliant and fierce as Ned's brutal mentor.
A lesser, but interesting, role is George King, played by singer/songwriter Marlon Williams in a solid turn. King, not much older than Ned, is a cowboy who is determined to marry Ned's mother. You'll hear some of Williams' music in the movie, too.
This has some of the tone, if not the setting, of a Western. History buffs may not appreciate the liberties taken here, but action fans will appreciate its fast pace, as well as its performances.
Stay up-to-date on what's happening
Receive the latest in local entertainment news in your inbox weekly!