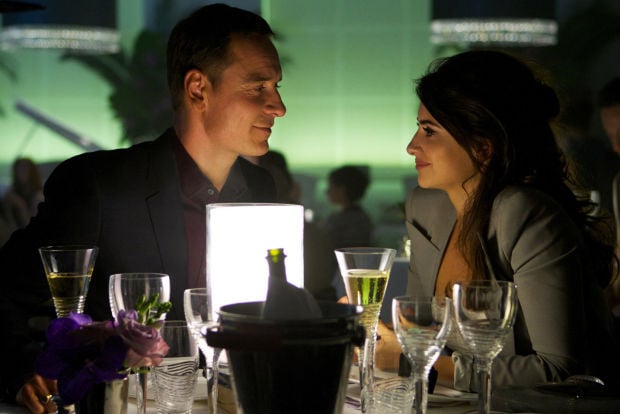 "The Counselor" is a rambling mess with a talented cast that's far superlative to its tedious screenplay. In fact, I was really looking forward to this movie because I'm a fan of Ridley Scott, who also directed the likes of "Prometheus" and "American Gangster." And that's not to mention that it' s based on a screenplay by Cormac McCarthy ("No Country for Old Men").
The titular character is portrayed by the wonderful Michael Fassbender ("Shame" and "Prometheus"), a defense attorney who has become involved in a drug-smuggling scheme. He needs the money to pay for a huge diamond for an engagement ring for Laura (Penelope Cruz), a beautiful woman he truly loves and for whom he wants to provide a lavish lifestyle. He tells himself his involvement is a onetime deal.
The counselor is in cahoots with nightclub owner Reiner (Javier Bardem), a high-roller who's connected to drug cartels. His girlfriend is Malkina (Cameron Diaz), a bloodthirsty, controlling woman. Brad Pitt plays Westray, the middle man in the drug deal. Westray tries to be honest about the danger that the counselor could face, telling him horror stories about what cartel members have done to those who have betrayed them.
You have free articles remaining.
Still, the counselor says he wants to continue with the plan. His infatuation with Laura has enveloped him completely.
Two of my favorite character actors, Bruno Ganz ("Unknown") and Ruben Blades ("Safe House") appear in small, interesting roles. (It's not their fault that the script is so wordy.) It's also nice to see Rosie Perez ("Won't Back Down") in a well-written, but unfortunately secondary, role.
Along the way, we meet lots of other characters, including a guy who provides a threatening presence as Laura and the counselor enjoy a day together. This scene, along with what is bound to be a much-discussed sequence involving Diaz and a Ferrari, as well as Malinka's appearance in a confessional, don't move the story along so much as provide scenes that are either meant to shock or leave audience members shaking their heads in bewilderment.
The film, which is for grownups only, and for grownups who not faint of heart at that, includes decapitations and violence as well as intense sexuality. It's also extremely talky — far too much for a heist-gone-wrong kind of movie. The dialogue creates tedium, not tension, in a movie that would have been better served had it been cut by at least 20 minutes.
The verdict is in, counselor. And it's not pretty.