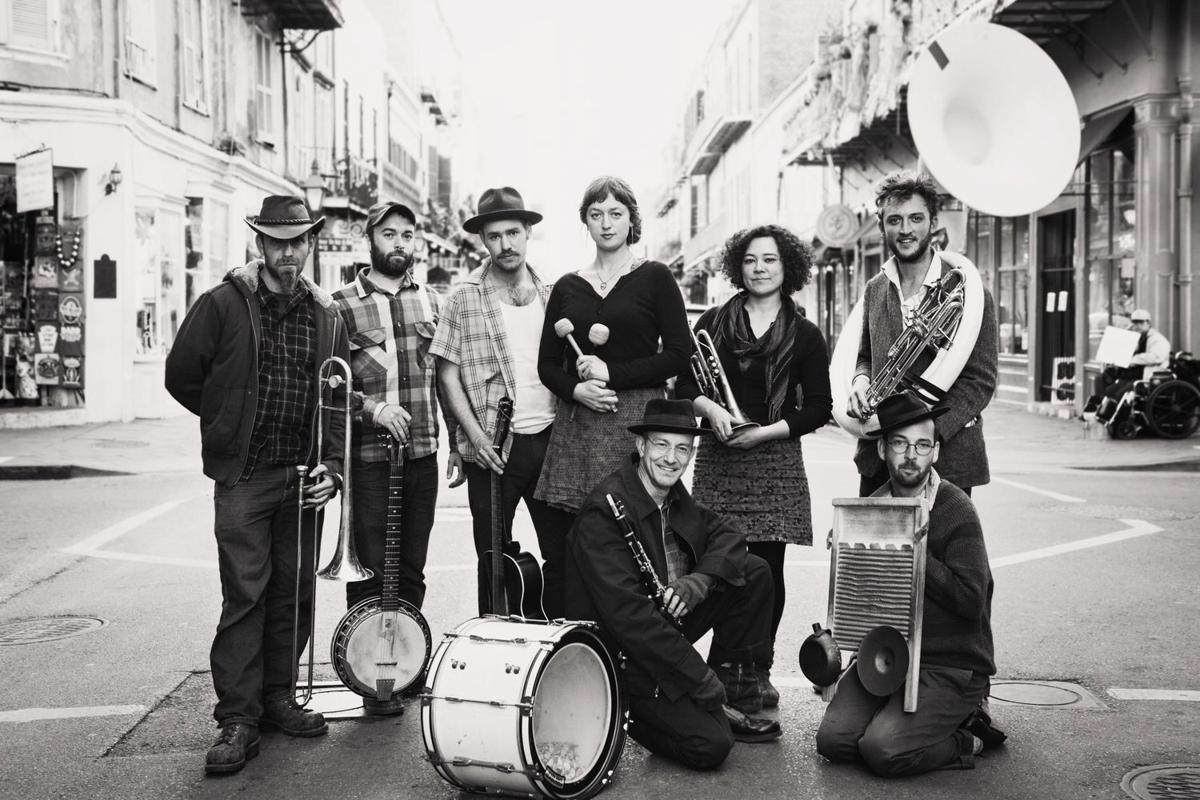 For downtown Rock Island and River Music Experience, the NOLA Block Party is one of the last outdoor concerts of the season. However, it's also a taste of collaboration to come between the city and arts organizations. 
New Orleans-based jazz group Tuba Skinny will perform during the block party at 7 p.m. Sept. 18 at Rock Island's Great River Plaza on 2nd Avenue. Pee Wee's Restaurant and Tacos Al Vapor will serve food at the event. 
Gates open at 6 p.m., and the free event goes until 10 p.m. NOLA Block Party is being put on by River Music Experience, Downtown Rock Island and the Bix Beiderbecke Jazz Society. There will be an option to donate funds to the Greater New Orleans Community Foundation disaster relief fund. 
"We thought that ... made a lot of sense since the band is New Orleans-based," Downtown Rock Island Director Jack Cullen said. 
River Music Experience Executive Director Tyson Danner and the rest of the nonprofit are in the last busy sprint of the summer, he said, before they get a bit of a breather. 
Tuba Skinny's agent reached out to River Music Experience a couple of weeks ago, leaving the organization with less time than normal to set up everything. That wasn't unusual for this summer, with venues opening up and changing policies and artists quickly planning tours. It's been both awesome and tiring, he said. 
Since the group had a break between shows, they wanted to try and fit another show in, he said. Danner reached out to Cullen about hosting the group in downtown Rock Island, and they worked together to plan the event. 
"They were really excited to come play, and it all just fell together," Danner said. 
This isn't the first time this summer the two organizations have worked quickly to put on shows. After GARP Fest lost its venue in Codfish Hollow Barnstormers, River Music Experience and Cullen had around a week to help organizer Moeller Nights shift the music festival to Schwiebert Park. 
Since Cullen began his position April 1, he's been rolling with the punches just like River Music Experience. These events, along with Alternating Currents' expansion into downtown Rock Island, are just a taste of the culture he wants to bring to the area and the collaboration he'll utilize to revitalize it. 
Going into this planning is more on-the-ground work like trash cleanup and other practices, Cullen said, and it takes a village to get it all done. 
"With these early wins, I'll call them, or events that we've been able to get off the ground this summer without much prep time," Cullen said, "I think they set the tone for for what's to come." 
River Music Experience is also looking to become more of a connector in the Quad-Cities, helping venues book shows and put on unique events while still holding its own programming, Danner said. That means working with businesses in Rock Island and Cullen to help coordinate more original programming like NOLA Block Party in the future. 
"The short answer is we'll be over there a lot," Danner said.