First-ever Alternating Currents is this weekend: What you need to know
If you're still wondering when River Roots Live is this year, you have some studying up to do about Alternating Currents. 
The new multi-venue festival concept, which has replaced River Roots Live, features more than 100 performances, from stand-up comedy to film screenings to concerts to arts and craft fairs, on Friday and Saturday at 16 venues around downtown Davenport.
Picture this: At any given moment, there could be a film screening outside Great River Brewery while comedians perform at Me & Billy and bands play at the Redstone Room or Daytrotter. At the same time, the Quad-City Arts Chalk Festival and OMG Becky Festival, a vintage arts and craft fair, will be happening on 2nd Street.
Kyle Carter, executive director of the Downtown Davenport Partnership, has heard that reaction plenty when describing the mega festival in recent months.
"There's so much to see that we just keep telling people to get downtown, bottom line, and explore," Carter said. "When you get down here, embrace that feeling of, 'I got to keep moving because I might miss something.' Don't be overwhelmed."
To help with your exploration, we put together this festival guide. Read on for all you need to know about the inaugural Alternating Currents.
Why no more River Roots Live?
Short answer: Too expensive. The former festival, in which bands such as OAR, Better than Ezra and Guitar Army performed to a crowd of 20,000 people at LeClaire Park, required a lot of set-up, such as sound equipment, liquor licensing, tents and porta potties, that meant a budget of around $400,000. With threats of lower-than-average attendance or rain, putting that price point into an annual event proved too risky, said Jason Gilliland, director of events with the Downtown Davenport Partnership. Since Alternating Currents is operating out of established venues, "costs are inherently lower," he said. "Plus, this way, we can put a spotlight on all the businesses and venues and what's happening in downtown Davenport."
What's the inspiration behind Alternating Currents?
The layout is modeled after South by Southwest, a fest in Austin, Texas, which was attended earlier this year by 285,000 people and Mile of Music, an Appleton, Wisconsin music festival which reached an attendance of 70,000 people, in which festival-goers bounce around several venues to see performances happening concurrently.
Here, annual festivals such as Daytrotter Downs and GAs Feed & Seed Festival have similar set-ups, though, "This is 50 times bigger," Carter said.
"It's a choose your own adventure festival," Carter said. "We have so much to discover here, and we want to showcase it." 
What's there to see?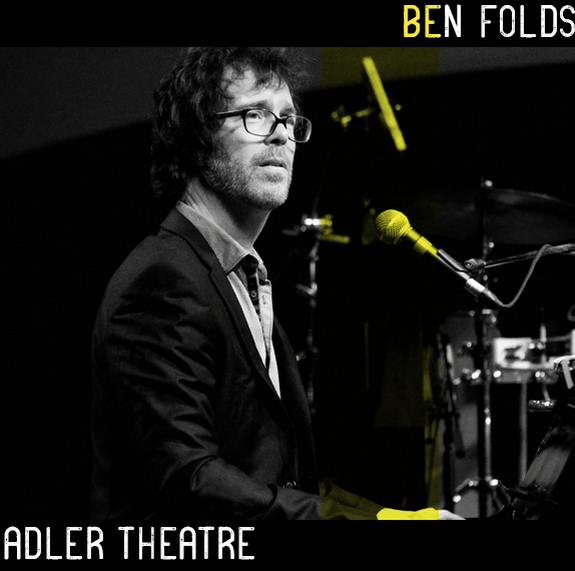 Along with headliner Ben Folds, who is scheduled to perform for 7:30 p.m. Saturday at the Adler Theatre, Alternating Currents offers a taste of today's music, comedy, arts and film scenes, each act hand-picked by area booking managers and taste-makers. See the full schedule attached to this story as well as online at alternatingcurrentsqc.com. And readon for more on each element: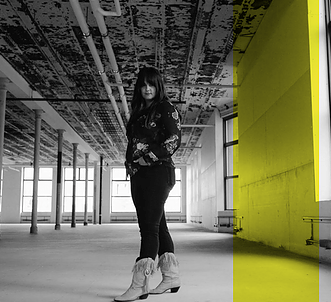 Comedy: Andrew King, a Davenport-based comedian, helped curate the list of 30 stand-up comedians, which he calls a "schmorgesborg" of the region's best acts, that will be performing Friday and Saturday. There are comedy showcases for comedians from Iowa City, the Quad-Cities, Des Moines, Cedar Rapids and Milwaukee planned. "There's no central home for comedy here," King said. "It's good to showcase all kinds of art. And this is a way to do that."
Chalk art: At the Quad-City Arts Chalk Fest, you can watch chalk artists transform black asphalt to works of art at 2nd and Perry streets from noon to sunset Friday and 10 a.m. to 4 p.m. Saturday. During the free fest, participating artists will be competing for $1,500 total in cash prizes, including a people's choice award.
Vintage fair: OMG BeckyFest, organized by Crafted QC, is scheduled for 4 p.m. to sunset and noon a.m. to sunset outside the RiverCenter. It's the first of its kind for Crafted QC owner Mary Talbert. "There's such a variety, from fine art to hobby-makers and from vintage vendors to people who like to find things at garage sales," She said. "There's something for everyone to look through."
Film: Twenty films from a variety of genres will be screened for free at venues, including unconventional spots such as Great River Brewery and the Triple Crown Whiskey Bar & Raccoon Motel where you can view movies outside, on Friday and Saturday. For Harry Walker, who works for En Media Res, an Iowa City-based independent production company, that kind of film takeover is a long time coming. The lineup includes a documentary about The Melvins, which features footage taken by Walker, "Impulse," a movie directed by Bettendorf natives Scott Beck and Bryan Woods as well as a movie called "Made in Iowa," about what happened when a large appliance manufacturing plant shut down in Webster City, Iowa. "I think this is an awesome idea and it has been needed in the Quad-Cities a long time," Walker said. "There's really something for everyone."
Music: On the music side, more than 40 acts are on the lineup and several have performed previously at Mile of Music, South by Southwest, River Roots Live and Daytrotter Downs and GAS Feed & Seed. Still, much of the lineup may be a mystery to fest-goers. And that's OK. "It's really a best of reel," Carter said. "You're not expected to know every band or what's going on. That's half the fun."
How much is it?
To see Ben Folds and Julien Baker on Saturday at the Adler Theatre, tickets, $29, $49, $59 and $79, are available at Ticketmaster.com, the Adler Theatre Box Office and by phone at 800-745-3000. 
To see concerts at the Redstone Room, Triple Crown Whiskey Bar & Raccoon Motel and Daytrotter, your best bet is a weekend pass that costs $15 and covers all shows at those main venues on Friday and Saturday. A weekend pass gives you priority access to concerts. You can also pay $5 per show. Those passes are available online at alternatingcurrentsqc.com.
In addition, the comedy, film, art and a portion of the concerts are free. Venues where admission is free include the Figge Art Museum, Great River Brewery, Carriage Haus, Kilkenny's Pub, Me & Billy, the River Music Experience's outdoor courtyard, The Current Iowa's rooftop bar, called Up, Mac's Tavern, Barrel House, Front Street Brewery, Bucktown Center for the Arts and CoworkQC. The OMG Becky Fest and Quad-City Arts Chalk Art Festival are both free.