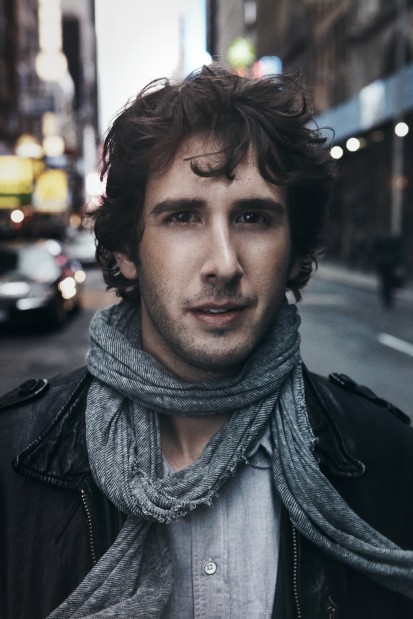 Several times during a 10-minute telephone interview, singer Josh Groban confesses to being a perfectionist.
His newest CD, "Illuminations," and his current tour, which stops Saturday night at the i wireless Center in Moline, both fly in the face of that perfectionism he said.
"Illuminations," which recently hit the 1 million sales mark, was produced by Rick Rubin, whose resume includes acts ranging from hip-hop and heavy metal to the final albums by Johnny Cash.
"You have to expect a couple of people scratching their heads," Groban said of the pairing. "We were both taking a huge risk with each other."
Rubin forced Groban into a different frame of mind, including having the singer and all the instruments perform live for each take rather than be recorded piecemeal.
He was Groban's second producer after David Foster, who discovered the singer and put him on as a last-minute replacement at the 1998 Grammy Awards.
The singer said he'd like to compare the switch to actors who change from one director to another and back again.
Groban, 30, said he is pleased with the outcome of "Illuminations."
"It wasn't the massive, massive seller my other records had been. My fans, to a certain extent, missed a part of what I had done in the past on this record," he said. "I expected that a little bit."
That same kind of risk-taking was evident in planning the tour, he said.
Before he launched into the arena tour that began May 12, he went out on a series of concerts called "Before We Begin," playing for no more than 1,000 people a night.
The rules: No set list. No over-preparation. No prepared patter. Just a piano and a guitar on stage. And letting the audience know the rules and allowing them make requests.
"It was risky for me, but I've always been a glutton for rehearsals," Groban said. "I just always want everything to be pristine and perfect, even though it can't be."
You have free articles remaining.
He bristled at the idea at first.
"I thought, 'Oh, my God, what a nightmare. This is what the death of a career looks like," he said. However, "It was the most fun I'd ever had. We breezed through 90 minutes, two hours like it was nothing.
"It was different every night, and that gave me a better idea of performing with your crowd instead of at them," he added.
One of the interactive elements he's adding for the tour is allowing the audience to text-message requests or questions to him, which are projected on a screen.
"We'll have fun with it," he said during the interview from a studio in Los Angeles where he was rehearsing every song on his four studio albums.
Groban said he hopes to get a new album at least halfway recorded by December or January, breaking out of the three- to four-year gap between his other CDs.
After a week of national television exposure that included the season finale of "Dancing with the Stars" and one of Oprah Winfrey's farewell episodes, he's also getting into acting with a movie role as a lawyer in a summer comedy called "Crazy Stupid Love."
"Illuminations" is the first album Groban has made since moving to New York from his native Los Angeles last year.
"I think that New York is a very inspiring city to creative people," he said. "It's a city, for me, that allows me to enrich myself with other people's creativity all the time, which is great.
"I love Los Angeles. There's a wonderful cultural center in Los Angeles, but the cool thing about New York for me - as a single guy who likes to take walks and likes the subway - is that I don't have to think about it. Get out the door, get your ticket, turn left and see something, turn right and see something else. It's not the 30-minute drive to downtown L.A. It's so much more."
New York leaves him with a heightened energy, too, he said.
"You get the best of the best of the best, and that city has a way of commanding greatness out of anybody who lives there," he said.