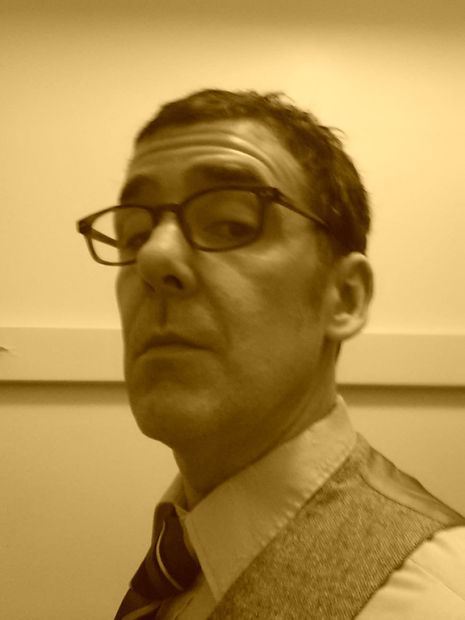 It took a couple of major life events for Doug Collins to realize that he needed to get back to singing and songwriting.
The Eldridge native, now living in the Twin Cities, got a divorce from his wife and saw his son graduate from high school, both within a short time span.
"Out of the blue, I started writing again," he recalled in an interview from Nashville. "I hadn't written any songs for 15, 20 years, and all of a sudden, out of nowhere, I started writing."
A receptionist at the University of Minnesota during the day, he began venturing out to play music, releasing his emotions to audiences.
"I was able to put a lot more into it," said the 47-year-old, a 1984 graduate of North Scott High School in Eldridge. "I was able to get out and do a lot more writing and play as much as possible."
Some of the results of that are on a four-track EP titled "Davenport, Iowa," which will be released with a concert Thursday night at the RME Community Stage in the River Music Experience, downtown Davenport.
"Where I'm going, well, it might surprise you," he sings on the title song. "I'm going back home to Davenport, Iowa.
"Well, I know I swore I'd never go back there. But I'm so broken-down, so broken-down, I don't even care. And this pain sure can drive you, all the way back home to Davenport, Iowa."
The song, he said, was "written in the midst of some emotional turmoil."
"Whenever you're going through some sort of despair like that and need somewhere to go lick your wounds, you wanna go home," he said. "That's what this song is about."
While singing of his longing for the Quad-Cities, Collins has certainly made a name for himself in the Twin Cities. The alt-weekly MinnPost dubbed him "the pope of Open Mic Village" for his frequent appearances while trying out songs throughout Minneapolis and St. Paul.
"It's just good to get in front of an audience," he said. "You can play at home for yourself all the time, but unless you're getting some type of interaction with the audience, hearing what you sound like and how you feel, you never learn and you never get better."
At the RME on Thursday, he'll be playing with his band, The Receptionists (a nod to his current day job). They include fellow North Scott grads Kevin Kluever (who also lives in the Twin Cities) and Kluever's brother, Craig, an engineering professor at the University of Missouri. Another friend, who lives in southern Iowa, rounds out the band.
Logistically, he said, it's less hassle to hit the road as a solo performer.
"A lot of times I perform solo because it's just easier. Everybody has day jobs and families and kids, etc.," he said. "It's easier for me to just get away by myself."
There's a stable of musician pals in the Twin Cities he has on speed dial when he needs a band there, he said.
"It's nice when you have friends. Let's just say that," he added. "It's easier to put a band together."
Collins' sound, he said, shows his musical influences from classic country to The Beatles to the college bands that made names for themselves in Minneapolis during the 1980s.
"I try to put those together in the best way I can," he said. "And any type of old rock 'n' roll is still near and dear to my heart."
This summer, he's branching out beyond the Quad-Cities and Twin Cities, touring and getting his name and music to audiences.
"I just want to get out there and keep playing as much as possible, doing what I can do," he said. "If I can connect with people, I'd be incredibly happy with that."