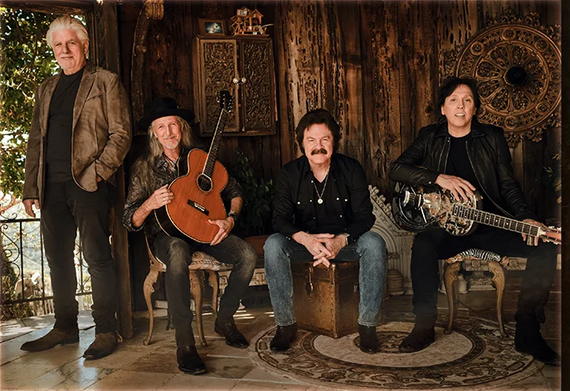 After a year without audiences to play for, the Doobie Brothers are heading to the Taxslayer Center on their 50th anniversary tour. The rock band wasn't idle during the COVID-19 pandemic despite their separation, longtime-member John McFee said, but they're excited to get back to playing for in-person crowds. 
The Quad-City Times spoke with McFee about his work while at home, and how he's feeling about returning to the stage while COVID-19 cases continue to rise.
Q: With the COVID-19 pandemic, how did you spend the time kind of stuck at home?
A: It was interesting because quite honestly I thought, 'Oh well. I'll make the best of it, may be kind of nice to have a little bit of relaxation time and so forth.' But as it turned out I've never been so busy. I was recording, pretty much constantly, I have a great studio on my property. I ended up doing so much recording work and we did a number of videos for want of a better term with the band ... Tom Johnston suggested, 'Hey why don't we do something for our fans while we can't go on the road. Let's do something fun for us, something to keep us occupied...' It was a kind of cool cast of characters, and they put me in charge of the music production on that actually. And I was so busy, recording videos and stuff. I've been trying to work on a solo but it kept getting put on the back burner because I had these other commitments, because I had deadlines, it was interesting. Yeah, it was very busy.
Q: Did that time at home serve as any sort of special inspiration to you in your work? Did it get the creative juices flowing more than usual?
A: I suppose it's given a lot of people time for reflection, really to ponder things, what matters in life, for example, and things like that, appreciating things that sometimes maybe we take for granted. But in my case, as I was mentioning, it created a lot of work because for myself and other musicians we've just got to make music so we kind of sought each other out and we took a lot of recording and writing, and collaborative videos, we did one with Peter Frampton too for example ... that was really cool. And some things like that probably wouldn't have exactly happened, certainly in that way, otherwise. It got some creative energy kind of stirred up, but likely in normal times it would not have happened.
Q: How does it feel to get back to touring?
A: It's been pretty great actually. We've been doing rehearsals for a while, and it's been great to get together as a band. One thing I'm a little surprised by was like, I thought it might be nice to be off the road for a while. I've been touring since I was a teenager, I've been on the road a lot, and I've never been home for such a long period of time. Personally, I don't seek the spotlight, I'm not doing it for adulation or anything, so I'd be OK. But after a while I really missed the guys, I missed being in the same place with other people and playing music, and so it's really a great chance to get back together, getting ready to go out and perform for people.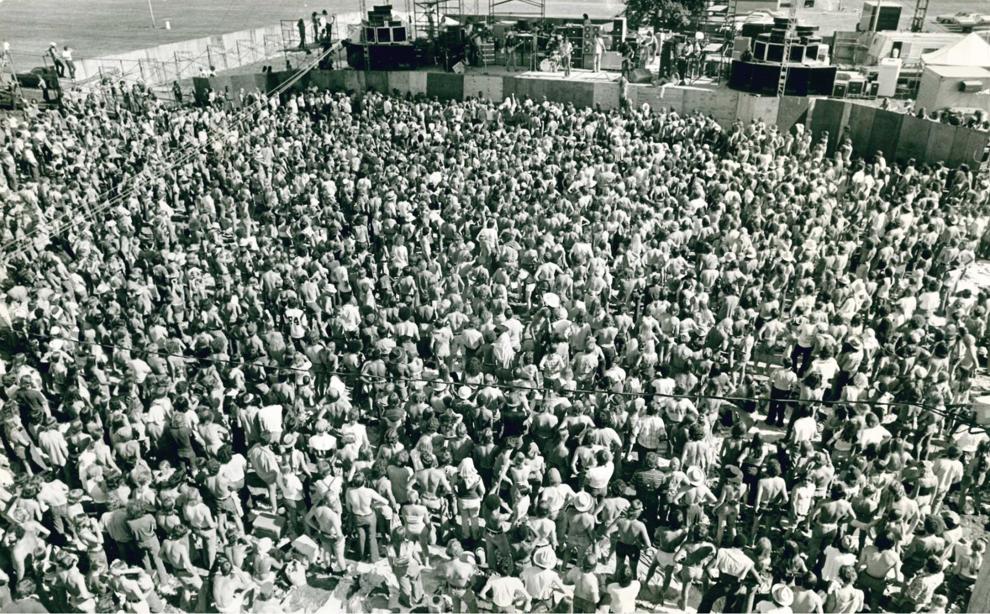 Q: How are you feeling about going back on tour with the pandemic still around, as it's ramping up a bit in some areas?
A: I'm feeling OK about it. We're taking serious precautions with our group, our organization, and promoters are taking it seriously and trying to make it as safe as possible for concertgoers, for the artists. I feel pretty comfortable. I try to stay healthy and do a lot of things to try to help anyway. You can't live in total fear forever and just not do anything, so for me I think it's worth it.
Q: What's in the future for you guys?
A: Right now, we have a turnover of shows, we're gonna be touring pretty steadily later into the year, and we have shows for next year so we will be touring. Over the years we've developed an approach that's a little different than back in the old days, when you were either on the road or in the studio, which created kind of a burnout syndrome. We try to pace ourselves so it's not incessant touring, but we will be touring pretty consistently in the coming years.