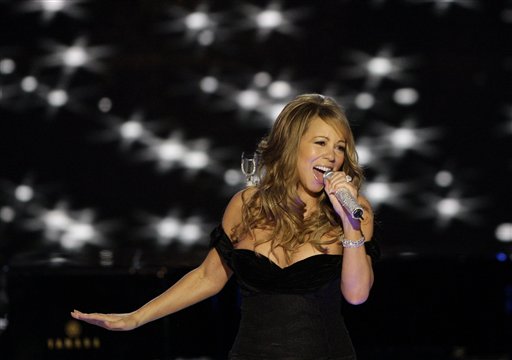 After being told I wasn't showing enough Christmas spirit this year, I put on a Santa hat, delivered an inflatable snowman to the front of my house and tuned my car radio to the local station that plays nothing but holiday music.
As someone who mostly listens to sports radio, switching to Mix 96 and keeping it there was a tough commitment to make. But I survived. Some observations:
+ It's a better variety than I expected. I suppose I pictured the same 10 classic songs over and over. And in a way it is. But so many artists have recorded these carols that it actually makes it interesting to hear them all. You never know who will show up next. From Lady Antebellum to Trans-Siberian Orchestra, a true blend of genres and styles filled the airwaves -- and my SoundHound when I had no idea who or what I was listening to.
+ I'd never heard the much-debated "Last Christmas" until this week. (No, really!) And it was introduced to me by Ariana Grande. But don't worry, Wham! sang every other version I heard.
+ Yes, you get plenty of Mariah Carey's "All I Want for Christmas is You" (and "O Holy Night," it turns out) and not enough of Run DMC's "Christmas in Hollis."
+ I still know the words to songs of Christmas programs past.
+ The classics are better than Michael Buble's updated-but-still-retro spin on them. (Sorry.)
+ I only heard one Josh Groban song. I'm sure it only seemed like it was 10 minutes long.
+ I'm not convinced "mistletoeing" is a word.
+ Hall & Oates have a version of "Jingle Bell Rock" that was played twice yesterday and now I can't get it out of my head. Send help -- or their greatest hits -- because I can't go for that... no can do.
+ There's really no better soundtrack when driving around looking at all of the Christmas lights.
+ I don't need to hear it the day after Halloween, but a week is just about right to set the mood. I might have started a new tradition.
Have a holly, jolly Christmas.
(Lest you think I misunderstood what Christmas spirit is, I also quietly did some charitable deeds for others, but I'm not here to brag about that.)