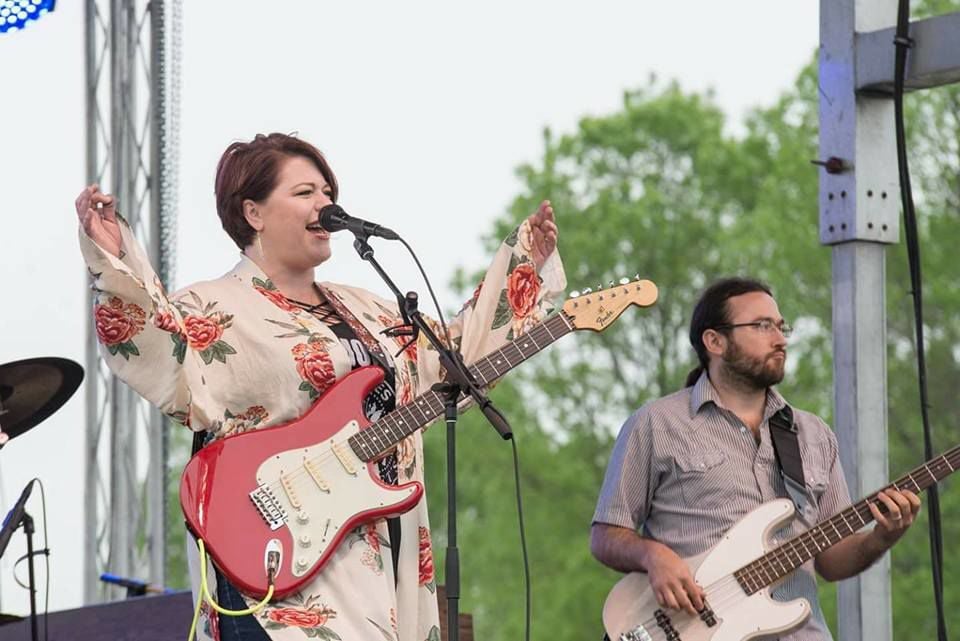 The Avey Grouws Band released their album "The Devil May Care" in March 2020, just as the pandemic began to hit the U.S. For over a year, the Quad-Cities-based band and other artists saw their tour seasons dry up and their shows disappear.
As they get back into the swing of performing for in-person audiences, Avey Grouws Band is contributing to an album to elevate an organization that helps groups like them.
Silver Lining Album will debut June 29, with all proceeds going to the Artist Relief Project. The Avey Grouws Band is one of nine participating music acts from across the country. 
"We just thought it was a good way to give back to the music community," band member Jeni Grouws said. 
The album costs $10, and includes both covers and original songs.
Catamount Recording producer Travis Huisman said the idea for the album came about when he was looking into organizations to refer musicians to if they needed help during the pandemic. Most of the artists he knew hadn't had a show in at least a year. 
He found the Artist Relief Project — a Texas-based nonprofit with the goal of providing assistance to artists of all kinds — during his search. After deciding to raise awareness and funds for the organization, he reached out to musicians he knew, and it turned into the Silver Lining Album. 
"Musicians had a really rough year … and I think some people forgot about that," Huisman said. 
After winning the Iowa Blues Challenge in 2017 and 2019, the Avey Grouws Band has added another accomplishment to its list of accolades: its f…
The album contains a mix of genres, Huisman said, and should have something for everyone to enjoy. 
Grouws said the band got involved in the project after hearing from Huisman, who they worked with while recording "The Devil May Care."
As the band is currently recording an album for the fall and didn't have time to come up with a new song, they recorded a cover of "You're No Good" by Linda Ronstadt, deciding to pick the song that they'd like to sing to COVID-19.
"It was our middle finger to the pandemic," Grouws said.
Over the pandemic the Avey Grouws Band performed on a live-stream twice a week, holding 102 streams in total. Grouws said they had people tune in from all over the world, and they heard over and over about how thankful they were to be able to see a show with other people, even if the medium isn't the same. 
Organizations like the Artist Relief Project allow musicians and groups to make moments of connection, so they need to be supported, she said.