One of the most anticipated concerts in Quad-Cities history is finally almost here. 
Paul McCartney will make his first-ever Quad-Cities appearance tonight at the TaxSlayer Center, one week before his 77th birthday.
But McCartney is not an outlier; rather, he's the latest in a long line of musical megastars to perform in the area. 
That line started way back in the early 1900s, including Louis Armstrong; Count Basie; Duke Ellington; Glenn Miller; and Tommy Dorsey with Frank Sinatra at the 1914 Col Ballroom in Davenport in its first four decades alone. One of the most historic concerts there was May 23, 1924, when pianist/composer George Gershwin performed his groundbreaking "Rhapsody in Blue" with the Paul Whiteman Orchestra just three months after its New York premiere, as part of an 18-day national tour.
In the decades since, a steady flow of top-tier performers have graced musical stages in the Quad-Cities. 
In advance of Sir Paul's concert, as well as the legendary Tony Bennett, 92, coming June 5 to the Adler Theatre, we invited current and former Quad-Citians to share memories of their favorite major shows through the years.
Frank Sinatra
The Mark of the Quad Cities, Moline, March 1994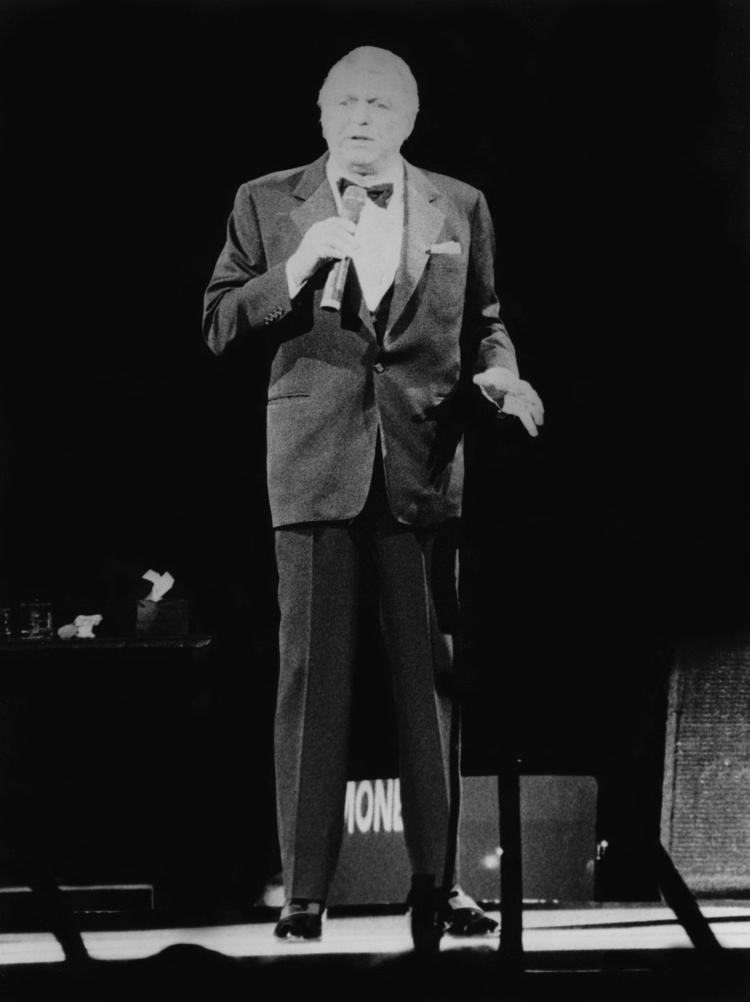 The Chairman of the Board was in the twilight of his years when he performed at the 10-month-old arena, a point of pride for the venue. Sinatra died four years later at age 82. J. Adam Lounsberry, of Rock Island, was there in '94:
"This would be the only time I ever saw him live, but have always been a big fan of him as a singer and an actor. I had graduated from Augustana College in 1993 and my college roommates all came back for this concert. It was the first time we had been all together since graduation, so that made it a pretty special event.
"Our tickets were in the first row of the upper deck on the curved part of the horseshoe — a great view. I remember that there was a large square stage in the center of the floor with a stool, a glass, and a bottle of Jack Daniels on it. The full orchestra, conducted by his son Frank Sinatra, Jr. was on the other side of the stage. Mr. Sinatra walked up to the stage in his tuxedo on a long red carpet that came out from the curved section. He looked like an old man walking up to the stage, but as he went up the stairs and was handed his microphone, his body went through a transformation.
"His posture was much more upright and even his walk looked stronger. He sang all the songs that we wanted to hear, opening with 'Fly Me to the Moon,' 'All or Nothing at All,' and 'My Kind of Town.' In the middle of the performance, he sang 'Luck Be a Lady' from 'Guys and Dolls.' There's a well-known story about how Marlon Brando was cast as Sky Masterson in the movie and Frank was cast as Nathan Detroit, but he really wanted to be Sky. Brando was notoriously bad in that movie. 
"At one point in the performance, he got lost in the lyrics and stopped. His son got him back on track and he finished the song. No one in the audience cared that he had made a mistake — we were all just so glad that we could see one of the most important performers in the 20th century sing live, here in the Quad-Cities. It is one of the top three music experiences of my life."
Jimi Hendrix
The Col, Davenport, August 1968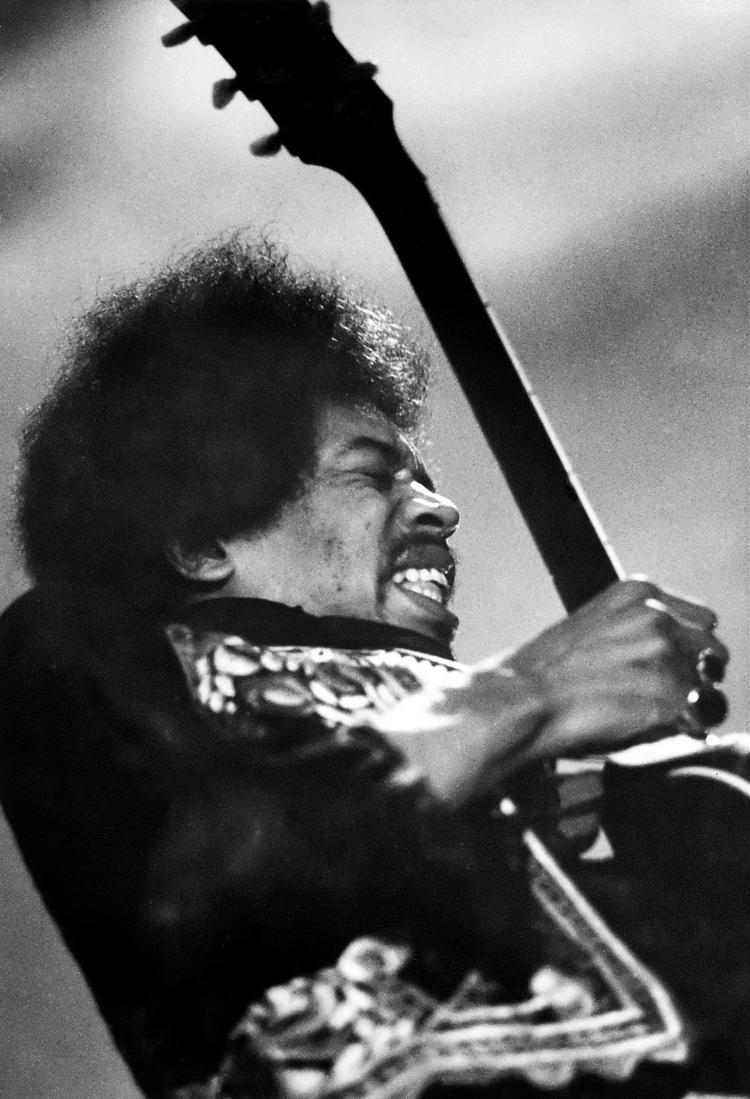 One of the most influential guitarists of all time, a 25-year-old Hendrix played here before headlining the Woodstock festival in 1969. He died in 1970, at just 27. Les Bell, of Davenport, who illustrated a concert poster for the event, was there in '68:
"Hendrix's set, if you listen to the recordings through contemporary ears, is a bit sloppy and careless but then, of course, you're not getting any of the visuals or catching the spark ignited by the crowd interacting with the band. Fifty years puts a bit of fog between the gig and the present mind, but I can say it was an exciting evening — loud, sophisticated, communal, politically charged and something to be talked about in the preceding weeks and remembered forever. 
"The Jimi Hendrix Experience toured for a very brief time, and each gig was different. The writers that dig into the Hendrix esoterica claim that the Col version of 'Red House' was the best on record. It's the simplest of blues progressions and with a trio, and there's nowhere to hide if you can't fill the time and space with well-articulated and exciting ideas.
"It's amazing how many people who admire Hendrix and still listen to his music have been heard to say, 'Hendrix played in the Quad Cities? You've got to be kidding me!' The main promo for the show was the poster, a bit of press and not much else — no internet. The crowd mainly gathered via word of mouth."
"The poster I designed for the gig, he wondered, 'Why did you make me so ugly, man?!' I told him I wasn't looking strictly for likeness but wanted him to look more or less all-powerful or at least capable of minor miracles."
Prince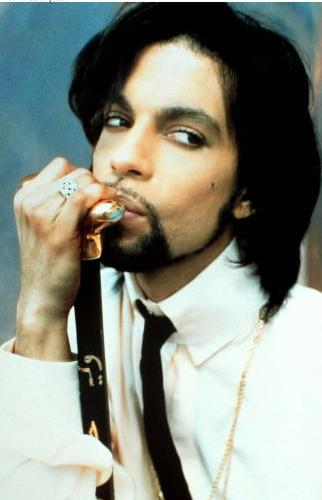 The Purple One reigned in Moline as a late addition to his tour, with a just a month notice given for tickets. Moline later played a fateful role in Prince's life, as he was treated here April 15, 2016, after overdosing on opioids, and he died six days later at 57. Dan McNeil, of Moline, was there in '97:
"My wife was working at a restaurant, and on the short notice, she couldn't find anybody to work for her. She couldn't get off work, so she was mad I went with a friend."
"As a combination of musician and performer, he's unmatched. Whether he was playing guitar or sitting at the grand piano, he was great. I remember thinking how many people missed an amazing show in their backyard.
"If you watch footage of him perform, dancing with his guitar, climbing on the piano in high heels, part of the decline was the abuse he put on his body. I didn't think of that at the time, how he covered the stage, commanded the audience, an amazing musician. Add to that an incredible performer, and me being a fan, I can't imagine a better show."
Elton John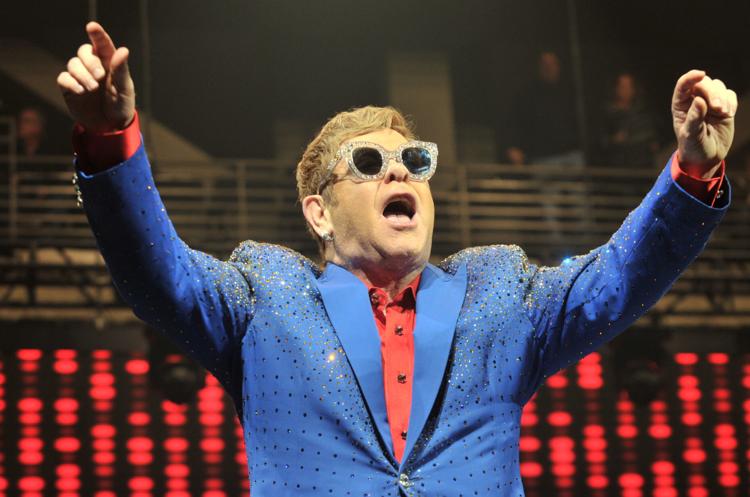 The immortal Rocket Man has played in Moline four times, including one of the arena's top-selling shows (in 1997, when he drew 11,137). But his '99 show was especially memorable since John performed completely solo, transforming his most well-known hits into newly kaleidoscopic flights of fancy. That's the recollection of Kim Nickels, of Silvis, who has seen McCartney three times and is planning to attend the June 11 performance:
"I think he's just about the best piano player for that style of music. It was just so much and so amazing to hear him. It was just him ad-libbing. A lot of songs that were normally five-minute songs were extended to 15 minutes. It was just awesome. I saw him with his band here in 2007 and 2017, and I had seen him before when I lived in the Chicago area, but it was always with a band. I've seen him from his full-on costumes and craziness, and they all were good, just different."
"I moved here in '98, and my biggest include Eric Clapton in 2001, Van Halen in 2004, also at The Mark. Then there are the too-many-to-count REO Speedwagon shows at the Mark, the Adler, the fairgrounds, who knows where else. My uncle worked for them for many years, so I have seen them literally more than 100 times. It's pretty impressive all the people who at some point have come through here."
Simon & Garfunkel
Davenport Masonic Temple, now Vickie Anne Palmer Hall, February 1967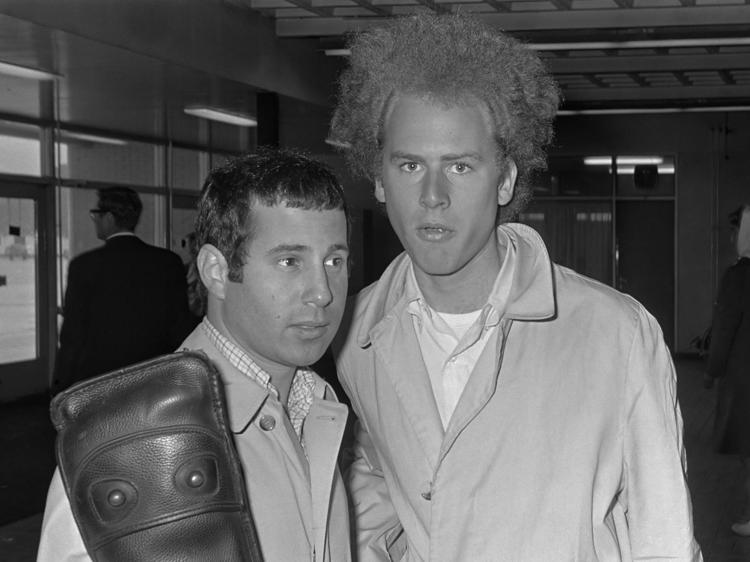 Paul Simon and Art Garfunkel had recorded three of their five studio albums by the time they performed their only Q-C show together, when they were both 25. Rock Island native Dennis Moran, who now lives in Los Angeles, was there when he was 11, with his older sister and her fiance, and his older brother:
"My brother was a big folk music fan and had their first records. I remember thinking 'The Sound of Silence' was a beautiful song. It was just the two of them. They were young at the time, and they were very personable. (The theater) was full — a couple of thousand people.
"They finished with 'Sound of Silence,' and the crowd gave them a long standing ovation after. Concerts were shorter then; it might have been an hour and a half…I had an interest in more thoughtful songwriting, songs that had a message, songs personal to the songwriter. Garfunkel had a beautiful voice. The way they sang 'Sound of Silence' to this day moves me every time they sing it. They're very urgently trying to get that message across."
Yo-Yo Ma
Adler Theatre, Davenport, May 2015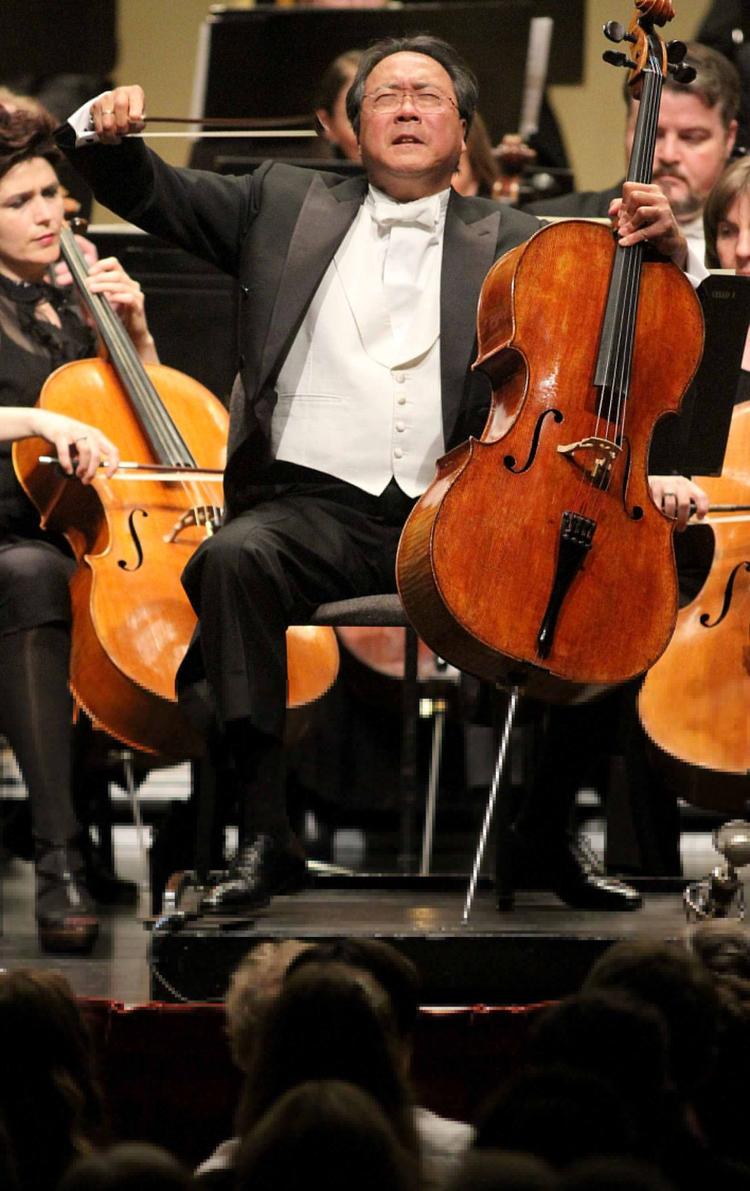 As the capstone gala to celebrate the Quad City Symphony Orchestra's 100th season, internationally-renowned superstar cellist Yo-Yo Ma thrilled a packed Adler crowd that included Eilene Stephens, of Rock Island:
"I remember that concert as if it were yesterday. The energy in the room was electric from the moment I entered the Adler and grew all through the first half. The QCSO is always excellent, but it was clear to me they were caught up in the excitement of the evening as well. Then came the magical moment when Yo-Yo Ma walked onto the stage.
"My seat was on the center aisle and when he took his place to the left of the conductor, he was in my direct line of sight. He was so very relaxed, interacting with the orchestra members seated in his vicinity, and when he began to play, the rest of the room disappeared for me. There was no audience, no auditorium; just Yo-Yo, the orchestra, and me.
"When the Dvorak concerto was over, I realized I had been leaning forward in my chair, elbows on knees, chin in hands, and smiling broadly throughout the entire piece. I didn't want the concert to end and was overjoyed when Yo-Yo returned to the stage for his encore, which was stunning in its simplicity and beauty.
"I heard days later that Yo-Yo had actually asked our conductor whether it would be all right if he played an encore. What an amazingly generous and humble soul, and what a perfect memory to cherish for the rest of my life."
David Bowie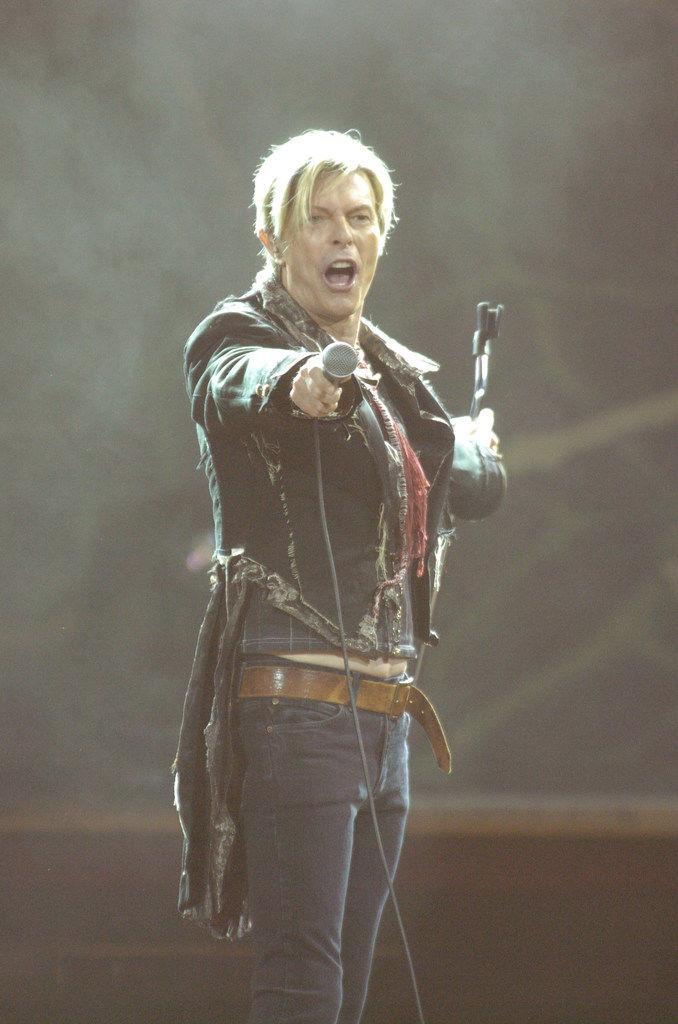 Seeing one of the world's best-selling and most innovative, daring and beloved artists, David Bowie — who died three years ago at 69 — was a "once-in-a-lifetime chance to see one of rock and roll's biggest influencers," said veteran Davenport drummer Marty Reyhons.
"An icon of British rock that could flawlessly re-imagine himself and he made it cool! I went with a whole host of friends. My wife, Christine, was a huge fan. It was so fun seeing her face in awe as he came out on stage. He opened his 26-song set with 'Rebel Rebel' and ended it with 'Heroes.' He encored with 'Suffragette City' and 'Ziggy Stardust.' He was amazing.
"His music is timeless. He is super humble with the audience. He just has so many hits. What I mean about reinventing himself is, he approached it as a total reinvention — both music and appearance. He was the total package, from 'Ziggy Stardust' and the 'Spiders from Mars,' to 'Aladdin Sane,' to his look and sound on 'Blue Jean.'"
"It's almost like he approached each album as 'OK, what character am I going to be, and what kind of music would this character write?'"
Davy Jones
Waterfront Convention Center, Bettendorf, November 2011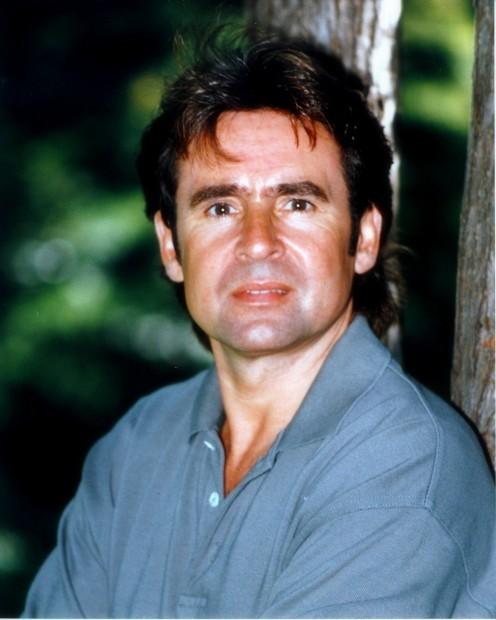 Tom Vaccaro, of Davenport, already has seen McCartney in concert 10 times (and will go again in Moline), starting with a Beatles show in Chicago in 1965 when he was 11. He met Paul and his then-fiancee, Nancy Shevell, in 2011 in Las Vegas; Vaccaro gave the couple a charcoal drawing he had done of them, and McCartney autographed a copy for him.
But the Q-C concert that still excites him the most was a special one that Davy Jones — of The Monkees and a Tony nominee for his role in the original "Oliver" — played just three months before his sudden death in February 2012 at 66. Vaccaro also created a portrait of him.
"Not only did he put on a great show, but he had a great voice, good humor — it was entertaining and engaging. I met him afterward, and he took 10-15 minutes to chat. We exchanged emails, and he was going to send me photos, but then he passed away."
"Years ago, I saw The Monkees without Mike Nesmith. That was in Burlington. And they performed at Circa years ago, in the '80s. I liked The Monkees — we play their songs in my band. It's just fun, nice, happy music. In Bettendorf, it turned out to be a better show than I imagined. He was in good humor, and getting to hang out with him, the personal impression he made on me, was just great."
Neil Diamond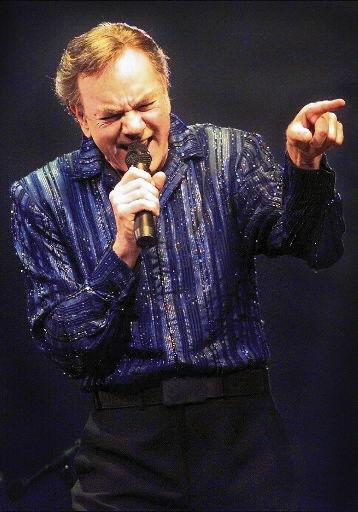 Another historic performance — or, rather, pair of performances — was the two nights Neil Diamond opened the new, $33-million Moline arena. He drew a total of 23,288 fans, still the top-selling concerts at what is today named the TaxSlayer Center.
"There was such a buzz that first night," recalled avid concertgoer Bill Klutho, of Bettendorf. "It was a huge get that Neil Diamond was there. Someone of that stature was going to open our venue, which was really cool."
"Neil Diamond was a big enough star that it was just electric," said Tami Seitz, of Bettendorf, a DJ at KIIK 104.9 FM. Seitz, who then managed communications for Scott Community College, documented the concert on video. "At the time I was with students in their early 20s, and they knew him and were as excited as my mom."
"They gave us all tickets to the show. Afterward, the crew invited us back to the hotel for a big party," she said, though she didn't get to meet Diamond. "It was super cool."
Before The Mark, many top acts bypassed the Q-C because there wasn't a venue big enough for them to play, Seitz recalled. "We could get big names to come close again. That was big for me since my parents wouldn't let me go to Chicago to see concerts before then."
Mississippi River Jam with Van Halen, Journey, Atlanta Rhythm Section, and the Doobie Brothers
Credit Island, Davenport, July 1978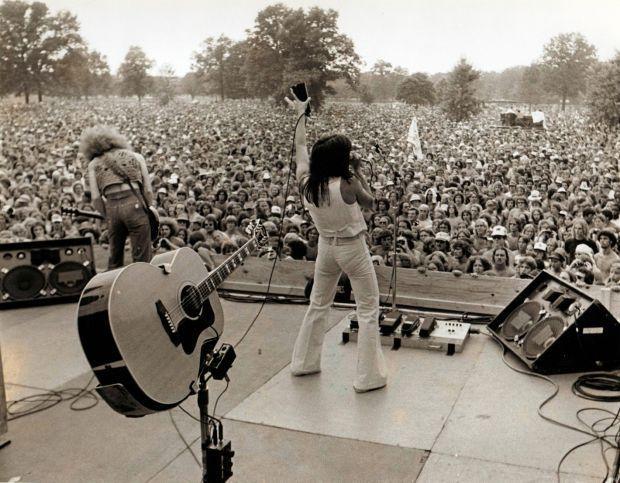 The Q-C had its own Woodstock-like festival on a sweltering day in '78, when some of the nation's biggest rock bands performed at Credit Island. Rock Island native Chris Ontiveros, who lives in Longboat Key, Fla., said it was an "epic day":
"The feeling of community and belonging as we walked down River Drive — I don't remember if it was because they were charging for parking or they weren't allowing parking on the island, but we were all walking by the thousands. The excitement was exhilarating.
"Being 1978, people didn't have many things to carry, other than a few people with blankets. No one had coolers or bottles of water. They really didn't exist in 1978. Inside, the party was full-on and the bands just rocked the place senseless, even in the 104-degree, oppressive heat. There were no concessions, no water and I don't recall if there were bathrooms. But there was a large water/mud pond that I remember playing in with the group and drinking out of the continuously flowing water spigots.
"The bands all killed it and the fans all loved, loved, loved it. We didn't know it, but it was not only the end of a decade but a real turning point for rock 'n' roll."
The Eagles
iWireless Center, Moline, October 2013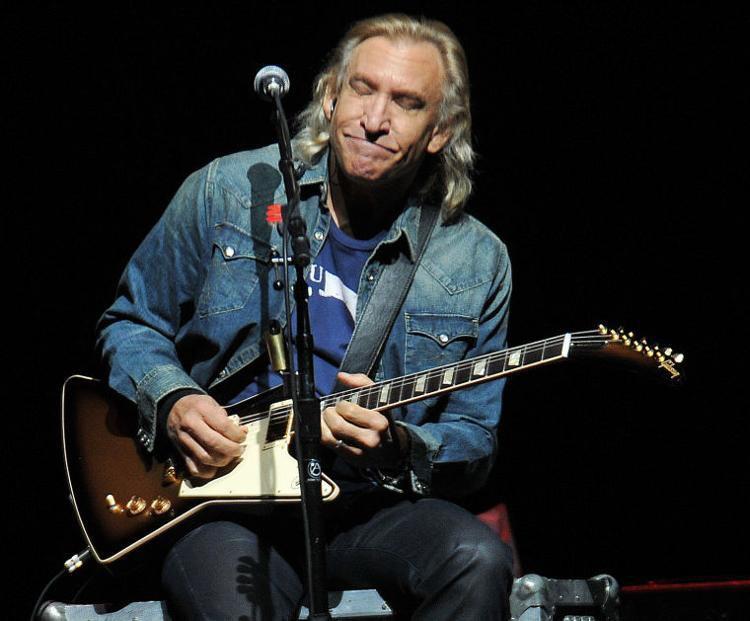 Bill Klutho had never seen The Eagles in concert before the supergroup's 2013 tour included a stop in Moline. Less than three years after the Quad-City performance, Eagles co-founder and co-lead singer Glenn Frey died at 67. 
"They sounded tremendous," Klutho recalled, noting Eagles co-founder Bernie Leadon also performed in the show. "Those guys were a big part of my formative years, listening to their music — that first Eagles album, the first Jackson Browne album, those Elektra-Asylum artists. They had the great acoustic sound, the harmonies. Those guys were the embodiment of that sound, the Southern California sound.
"The whole rumor before that (Eagles) tour, the guys were in it just for another payday, and Moline's not a big venue for them. They were all in from what we could see. The harmonies were great, and they looked like they were having a good time. There's a famous line from Joe DiMaggio — someone asked him, 'Why do you play hard every day?' And he said, 'There's always somebody from the crowd who's never seen me before.'
"Even if those guys had done that music forever, they were still trying to make it fresh for the audience, which is good. And Joe Walsh played his role to a T."
KISS
TaxSlayer Center, March 2019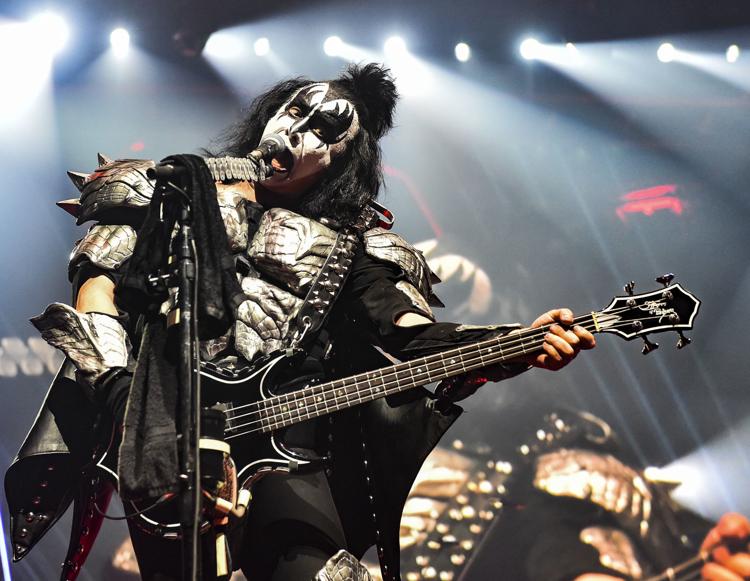 Joel Kolsrud, of Camanche, is a huge rock concert fan and keeps detailed archives of shows in the Quad-Cities going back to the dawn of the rock era in the mid-1950s. He became a fan of the glam, theatrical rock band KISS at the peak of their popularity in the late 1970s, when Kolsrud was 9 years old.
The quartet of heavily made-up rockers — including original members Gene Simmons and Paul Stanley — brought their farewell "End of the Road" tour to the Moline arena, putting up front-row floor seats for $1,000. It marked the eighth time Kolsrud had seen KISS since 1990, and his favorite, in part because it was the longest they'd ever played.
"The stage and production had to be seen to be believed. It was never a dull moment for two solid hours. Even despite all of the online complaints about Peter Criss' and Ace Frehley's absence from the tour, this has been the most consistent KISS lineup in their entire history. With Tommy Thayer as the Spaceman and Eric Singer as the Catman, they've been together since 2003. And from the standpoint of musicianship, they blow away Ace and Peter, neither one of whom would have been able to either pull it off or hold it together had they been included."
In all, KISS has played in the Quad-Cities eight times. Kolsrud admires that four songs the original band recorded from their July 20, 1975, concert at the RKO Orpheum (today's Adler Theatre) ended up on the "Kiss Alive!" album. In fact, on the last song of the album, titled "Let Me Go Rock 'N' Roll," Gene Simmons says during a break in the music, "C'mon Quad-Cities!"