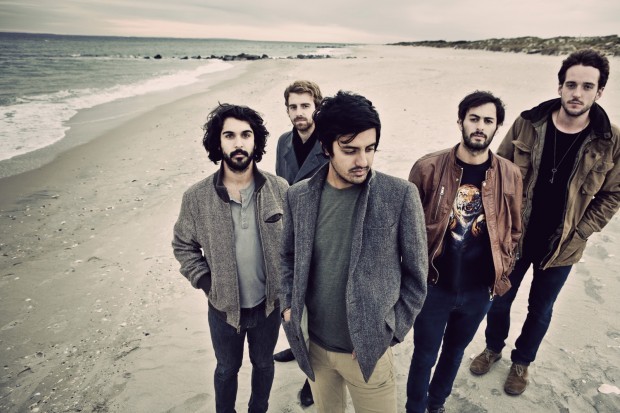 The California band Young the Giant is a five-man musical melting pot.
Lead singer Sameer Gadhia is first generation Indian-American, while other band members are British, first-generation Persian-American, French-Canadian and Italian-Jewish from New Jersey.
Young the Giant "brings all of the music together," Gadhia said in a telephone interview from Orange County. "We draw on different experiences and influences and it really comes down to our backgrounds - what we listened to, the lyrics that affected us, the stories that affected us."
Gadhia comes from a musical background: All four of his grandparents were classical singers in India.
"Their rhetoric as well as their melodies affected me a lot," he said. "I think that goes for everyone (in the band). What they grew up listening to has a lot to do with what they listen to now."
The eclectic sound of Young the Giant - opening for Neon Trees next week at the Rock Island Brewing Company - has been compared with The Strokes, Vampire Weekend and Kings of Leon.
"We don't try to go too gimmicky or anything like that," he said. "We don't try and force it. If it's there, it's there. It happens."
The four played in various bands in high school and their circles eventually overlapped.
"It was just kind of inevitable that we met up with each other and started playing," Sadhia said.
The band's self-titled debut album was released digitally two weeks ago, and it will have a physical release in January.
Young the Giant, whose members are in their early 20s, gained some buzz after a performance at the South by Southwest music festival in Austin, Texas, during 2009. It was signed to a record deal after being courted by several labels after opening for Kings of Leon at the Chicago House of Blues.
Sadhia said the band members are not ones to make long- or even short-term goals.
"We've been in this for a while now, and we know that, not to be cynical, but if you set yourself up for a goal, it doesn't necessarily work out the exact way you plan it," the 21-year-old said.