DAVENPORT — For Ali Kirsch, her deeply emotional, meticulous art is inextricably tied to her full-time job as a teacher. It's eye-opening and enlightening.
In two display cases at the RiverCenter (in the hallway close to the Adler Theatre box office), 136 E. 3rd St., Kirsch has curated a copious amount of ink drawings, calligraphy, book pages and accordion-style mini-books she produced for her graduate degree.
"We are all the time impacting the world, and we don't need to," Kirsch said of the work dedicated to environmental protection. "The whole show is about human impact on ecosystems."
Each piece in this series (named "The Idea of an Endling," her master's thesis) describes a story of an individual animal, a species of animals, an ecosystem or a web of ecosystems. Each narrative connects the subject either directly or indirectly to human contact. 
The instillation will remain until early January 2020, in partnership with the Bereskin Gallery, at 2967 State St., Bettendorf. That's where Kirsch will also have similar pieces on exhibit starting with a Dec. 6 open house.
"It is most appropriate to honor our local artists — Kirsch is working full-time as a teacher, and she is working her craft in order to bring a better self to her students and school district," gallery owner and artist Pat Bereskin said recently. "She is most deserving of an exclusive exhibit and her work speaks for itself and for our planet. I am impressed with her attention to detail, fusion of nature and the stories it reveals about our ecosystems."
What's an endling?
Kirsch majored in studio art in college to get into the jewelry business, which she never pursued.
"I didn't like making jewelry, which I found out later, so I got into teaching," she said. As an undergraduate student, her main medium was print-making.
Inspired by her passion for the outdoors and writing about the environment (including Annie Dillard and Elizabeth Kolbert), she started her master's program in 2015. She focused on "the idea of an endling," since an endling is the last of a species. "Once that animal dies, the species becomes extinct," Kirsch said.
"My graduate work has changed the way I work as an artist and because of that, has also changed the way I teach the artists in my classroom," she said. "As a teacher, I believe it is important for students to have time to explore, record and discuss new information before beginning on their artwork. I have witnessed through exploratory learning that students take more ownership over their work and grow their confidence in making personal artistic choices without the need for teacher reassurance or approval."
She has taken what she's learned into the classroom. For example, coral reefs are dying, and she created a unit for her second-graders on that.
You have free articles remaining.
"What I found is it makes kids more independent learners, and it makes them create unique work that they're really proud of," she said. The students also create artist statements, and talk to each other about them, make videos about them.
"They're really asked to articulate their learning visually, verbally and written. It's really cool," Kirsch said. "It comes back to gaining these skills, but what do we want to say with these skills?"
Unique university book center
UI's Center for the Book represents faculty, staff, students and local book specialists with interests in all facets of book production, distribution and use. Some members of the center research the history and circulation of the book, examining the role of books in cultural and historical processes.
They also look at how changes in book production affect the way books are viewed as artifacts. Specialists in book arts and technologies study the history and technique of book crafts, including letterpress printing, typography, calligraphy, papermaking and bookbinding. Others engage in conservation or production of books, including artists' books and literary fine-press publications.
The center is one of very few programs across the country devoted to the art and craft, Kirsch said. "It's really, really unique to Iowa."
"It definitely has a lot of different jobs that can come out of it," she said. "There's a lot of need to conserve old books, so you can do that. It teaches you how to bind books, do letter-press printing. It's a lot about writing, using digital. There's a lot of different courses."
A sixth extinction threatens
"My personal belief is rising global temperatures is making it less livable for everybody," Kirsch said. The book "The Sixth Extinction," by Elizabeth Kolbert, inspired a lot of her work. "The idea that human impact, we have altered enough of the environment, the ecosystems and the rivers, the waters."
In the 2015 book, which won the Pulitzer Prize, the New Yorker writer "tells us why and how human beings have altered life on the planet in a way no species has before," according to its summary.
"There's always things that are becoming extinct in the world, but the level of extinction is off the charts right now," Kirsch said.
"Scientists and artists can make a difference," she said. "Artists can make a difference by communicating ideas, but they can also make a difference by actually — like one artist built sculptures under water and coral will grow on it. We try and blur the line — if you're an artist, you're other things, too. It's important for me to bring those ideas up with kids."
"The hope is that you're teaching children that art goes beyond the room, into the world," Kirsch said. "Whether they end up being an artist or not, they are given these tools to be creative thinkers and have opinions, and they can make things. It's neat because they all buy in; they all seem to believe it."
 A small selection of Kirsch's art will be on display at Beréskin Gallery through December. She will be at the gallery's Holiday Open House from 5:30 to 7:30 p.m. Dec. 6.
112919-mda-nws-alikirsch4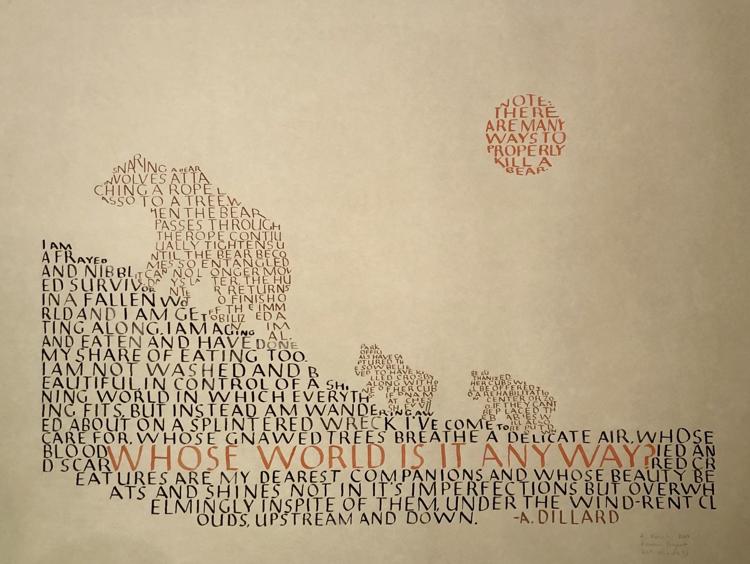 A10 SECONDARY 112919-mda-nws-alikirsch3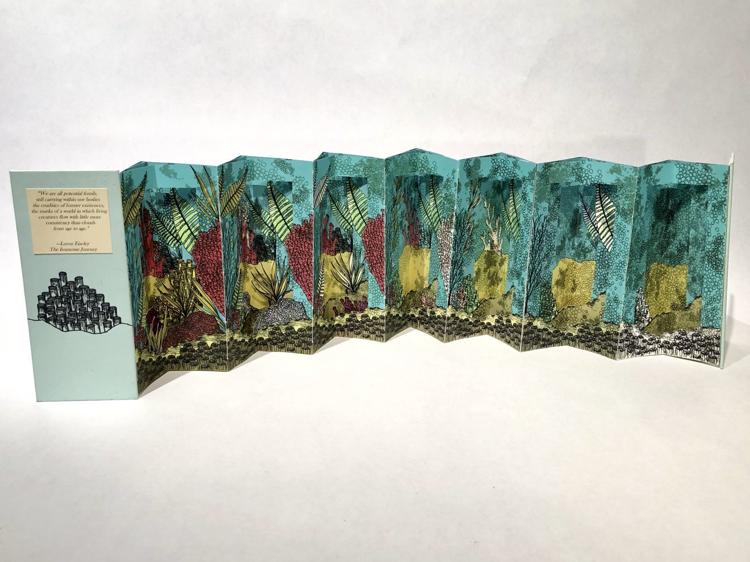 112919-mda-nws-alikirsch2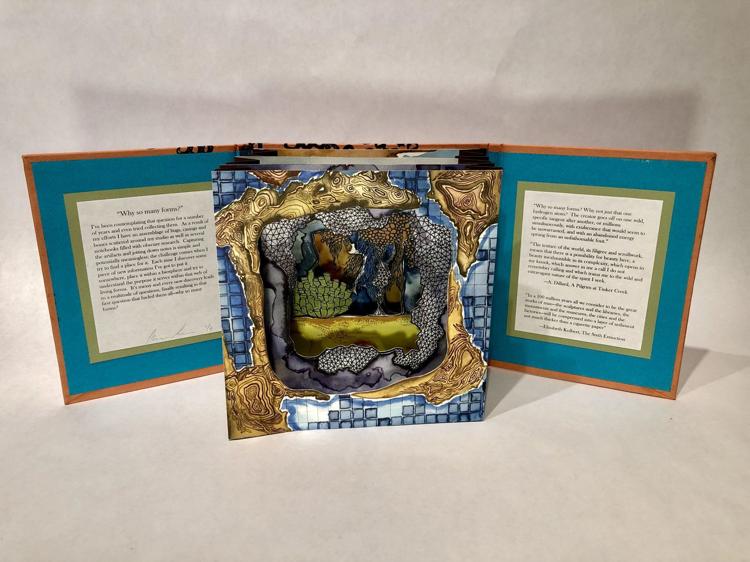 112919-mda-nws-alikirsch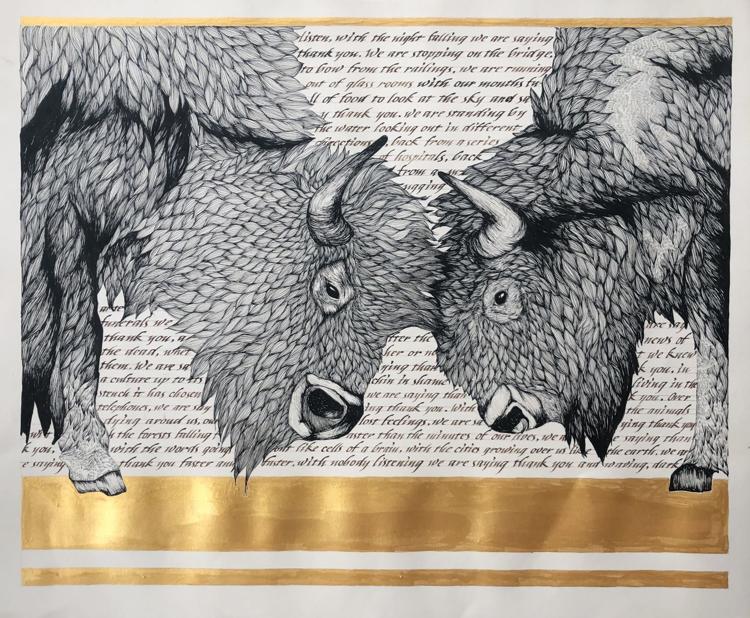 112019-mda-nws-alikirsch-016a.JPG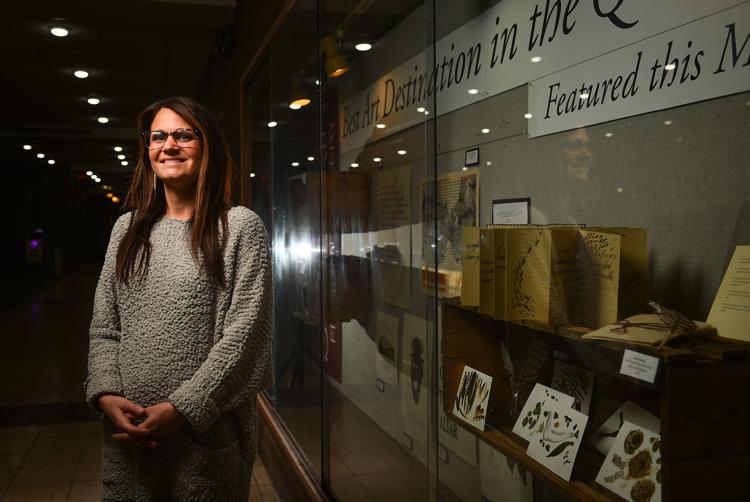 A10 MAIN 112019-mda-nws-alikirsch-026a.JPG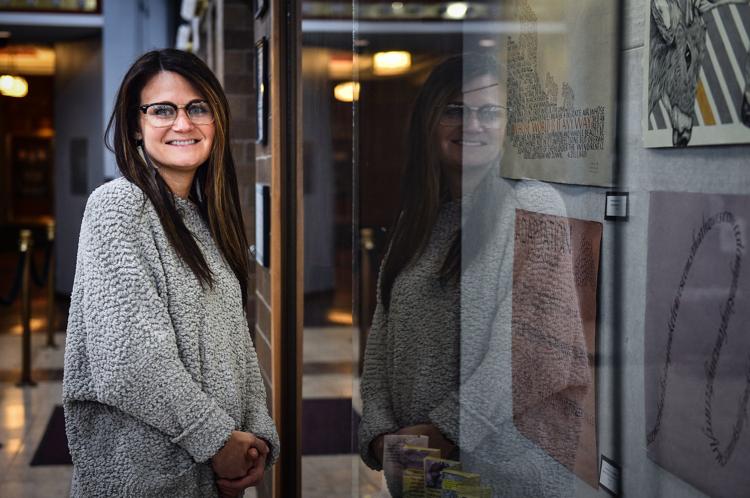 112019-mda-nws-alikirsch-021a.JPG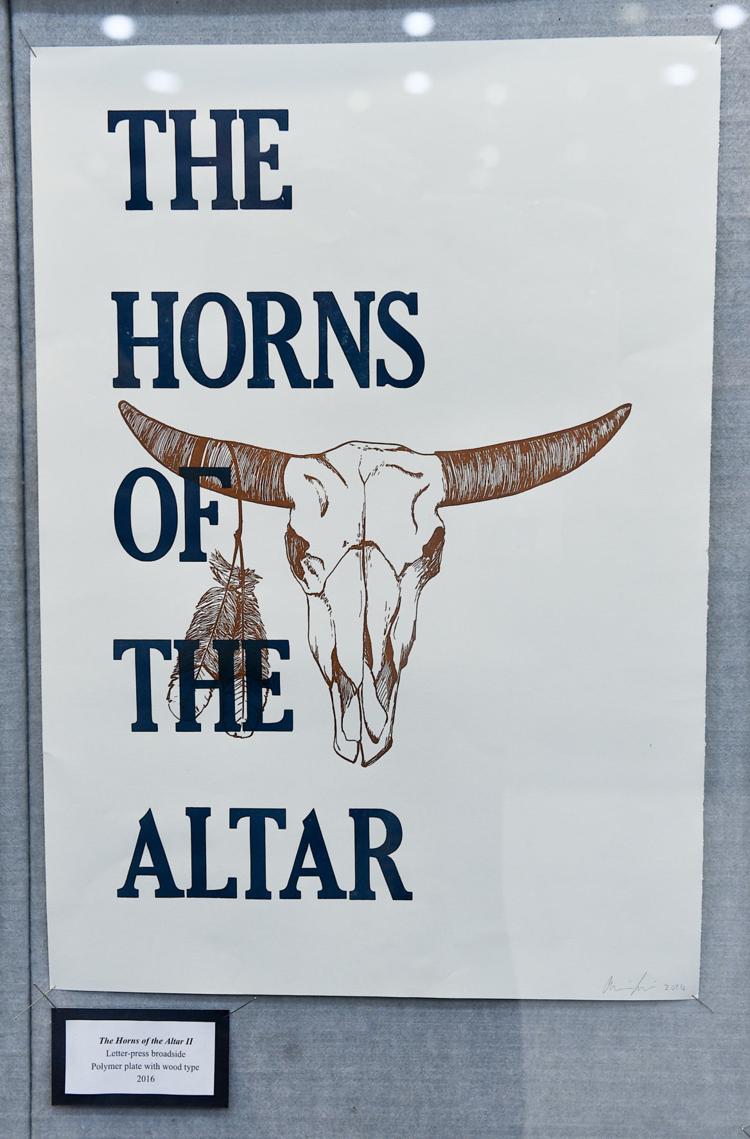 112019-mda-nws-alikirsch-008a.JPG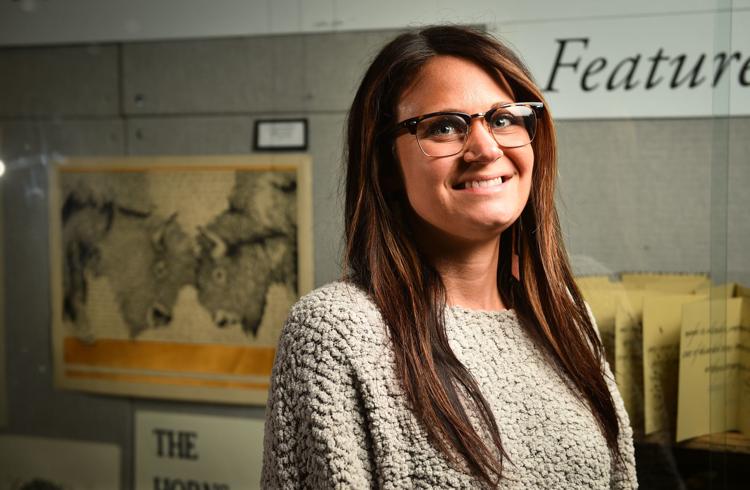 112019-mda-nws-alikirsch-005a.JPG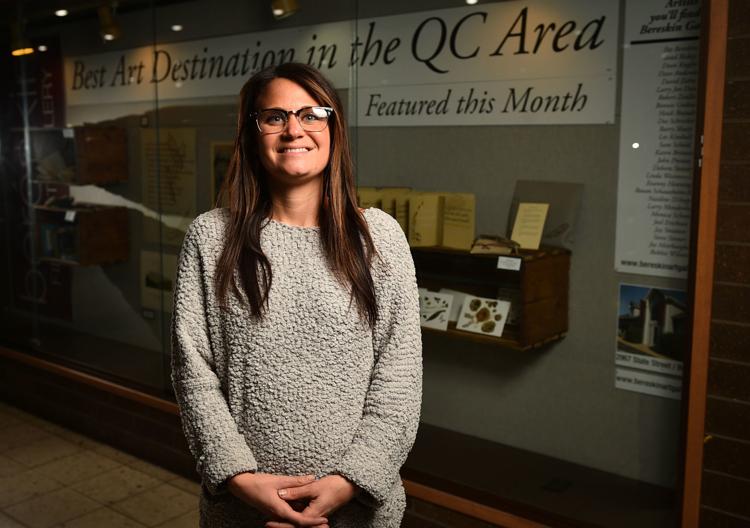 112019-mda-nws-alikirsch-020a.JPG