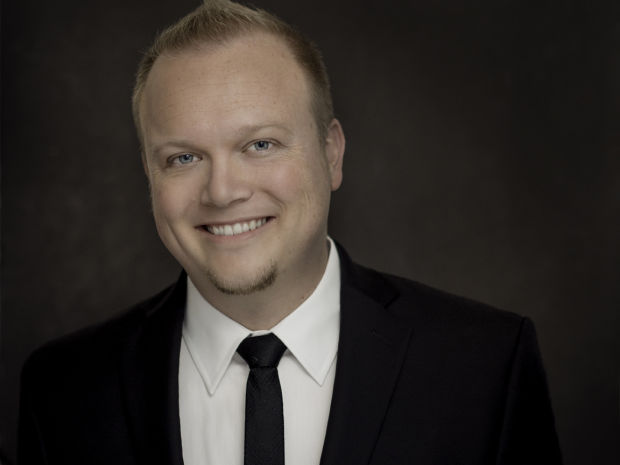 While many other musical forms have advanced over the years, Brad Pierson says one hasn't: Choral music.
"It has been my perception that a lot of times they use lyrics that are historical and old-fashioned in the way that they talk, and they don't often use the language of the vernacular the way music on the radio does," said Pierson, in his first year as assistant professor of choral music education at Western Illinois University.
"You turn on a song on the radio and you immediately know what it's talking about. You hear the words and they're memorable," added Pierson, 32, who received his doctorate in music from the University of Washington last year. "You hear choral music and it's in another language or it's Shakespeare, and Shakespeare's not even as easy to process."
Pierson, who was born in Davenport and raised in Champaign, Ill., is the founder and artistic director of whateverandeveramen, a choral music project that will perform Thursday at the Figge Art Museum, Davenport.
With singers from various locations in Iowa and Illinois, the group will debut "Kick the Can" by singer-songwriter Gabriel Kahane at its Figge performance. Kahane's major-label debut album, "The Ambassador," was named as one of the best of 2014 by Rolling Stone.
"He seemed like a natural choice for me," Pierson said of Kahane. "It's very lyrical, it's music you can sing to and he has an intelligent, harmonic language."
The performance, which will also include some 20th and 21st century choral works, is billed as a "casual concert," with much of the formality of a choir concert stripped away, Pierson said.
"The performers are dressed up in tuxes and the spotlight's on them and they tell you when to clap. There's some rigor and pretense to that," Pierson said. "I think it's important in certain areas ... but it doesn't connect with everyone. There are people who are looking for a different musical experience."