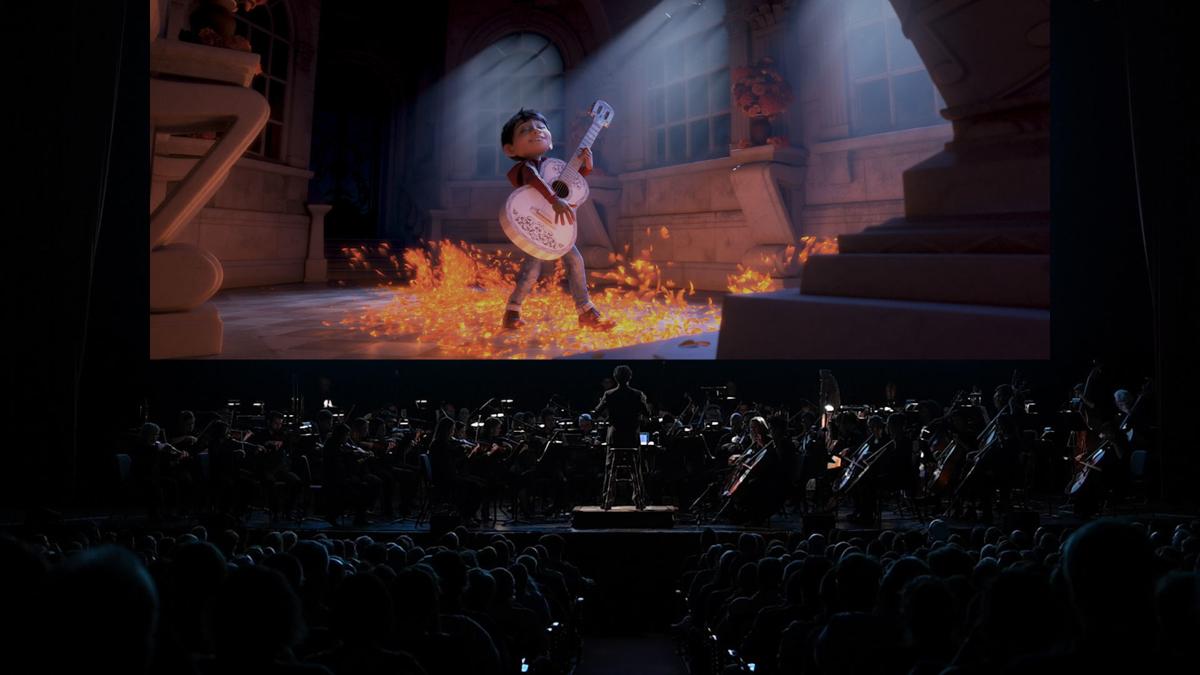 In concerts at 2 p.m. and 7:30 p.m., the family-friendly event will feature the entire full-length film with dialogue projected on the big screen in high definition while QCSO assistant conductor Ernesto Estigarribia leads the orchestra performing Oscar-winning composer Michael Giacchino's original score.
"I am thrilled to be leading performances of Coco Live in Concert," Estigarribia (a native of Paraguay) said in a QCSO release. "There is no better way to share the joy of music than with a movie about the joy of music. It is particularly amazing that the QCSO is one of the first orchestras in the world presenting Disney and Pixar's Coco Live in Concert, which makes me feel very proud of our community and our orchestra.
"The music of this film is fabulously composed and plays great homage to the rich and diverse culture of Mexico," he added.
You have free articles remaining.
"Mercado on Fifth is delighted to be collaborating with the Quad City Symphony in their presentation of the music of 'Coco,'" said Mercado on Fifth director Melissa Freidhof-Rodgers. "This partnership will bring the music of 'Coco' to life, creating a celebration of Mexican culture and a unique educational experience for symphony patrons."
"Mercado vendors will transport visitors to another place with the sights, sounds and flavors of Mexico," she said, noting traditional Mexican cuisine, including homemade tamales, elote (Mexican street corn), atole (a traditional drink enjoyed during Mexican holidays made of hot corn and masa typically served with tamales), Day of the Dead face-painting, retail items and art.
"At the Hispanic Chamber we believe our culture identity creates a unique and positive economic impact in the greater Quad-Cities area," said GQCHCC executive director Zenaida Landeros. Saturday's activities offer the community "a better understanding of the beautiful traditions of our Hispanic culture."
"We are especially excited to be supporting such a unique event that will impact local businesses and provide our community the opportunity to experience such a unique event," Landeros said.
Tickets range from $25 to $60 for adults and $20-$55 for children/students, and are available at QCSO.org, at 563-322-7276, or in person at the QCSO Box Office at 327 Brady St., Davenport. English and Spanish subtitles will be projected with the 2017 film.
The food vendors will include Tacos al Vapor (food truck), Tamales for Hope, Paty's Ice Cream, and Acapulco Cafe.