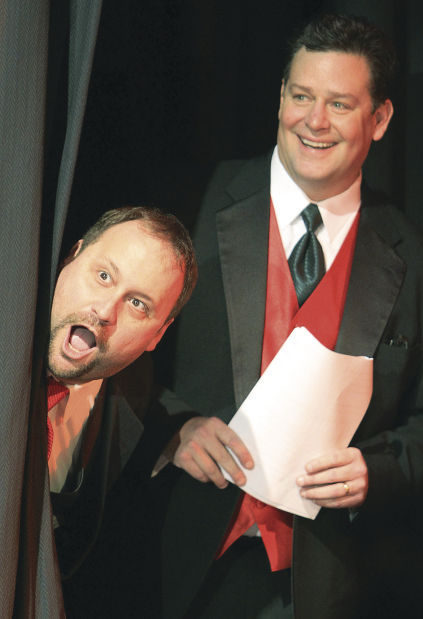 Changes in the morning show at WOC (1420 AM) include the departure of a veteran radio host.
"Steve Ketelaar has left our station," said Jim O'Hara, operations manager at iHeart Media, which owns and operates WOC and four other Davenport radio stations.
O'Hara would not say whether the decision was made by Ketelaar, who co-hosted the "WOC Morning Report" since February 2012, or the company.
"He is going to pursue his voice-work career full-time, which is ... pretty successful already," O'Hara said. "He's looking forward to doing it 100 percent of the time."
A Davenport native, Ketelaar began as a broadcaster in 1981. After working in radio in Orlando, Minneapolis, Dallas, Miami and Madison, Wis., he returned to the Quad-Cities in 2007. He and Mark Manuel hosted the morning show on the former KUUL-FM, and were moved to WOC shortly before the format of the oldies station changed to become the top-40 "101.3 Kiss FM."
Manuel moved to the afternoon shift at KCQQ, or "Q-106.5," nearly two years ago. He was replaced by Dan Deibert, a Rock Island native who has worked in radio in Chicago, Milwaukee and Minneapolis, as well as a fill-in host on the St. Louis-based national radio show "Overnight America."
Deibert will continue to host the "Morning Report" along with station veteran Dan Kennedy.
When Ketelaar and Manuel were moved to WOC in 2012, they also hosted segments on the morning show for sister station WMT (600 AM) in Cedar Rapids. O'Hara said the joint morning show has discontinued, and WMT has resumed the show with its own hosts.
Ketelaar, according to his biography on previous news releases, has done voiceover work for national ad campaigns for McDonald's, Northwest Airlines and the Discovery Channel. O'Hara said Ketelaar also has voiced several TV infomercials.
"It's something he's been working toward for a number of years," O'Hara said. "We are very, very appreciative for the work he has done through the years."
Stay up-to-date on what's happening
Receive the latest in local entertainment news in your inbox weekly!