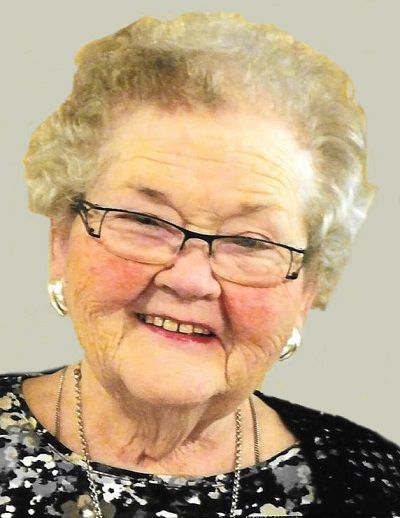 March 23, 1931-June 15, 2019
BETTENDORF - Laurel "Jean" Meer, 88, of Bettendorf passed away on Saturday, June 15, 2019, at her residence surrounded by her loving family.
Funeral services will be at 10 a.m. on Thursday at McGinnis-Chambers Funeral Home in Bettendorf. Visitation will be from 4-6  p.m. on Wednesday evening at the funeral home. Burial will be at Memory Gardens Cemetery in Iowa City, Iowa. Memorials may be directed to Juvenile Diabetes Research Foundation.
Jean was born on March 23, 1931, in Iowa City, Iowa, the daughter of Don and Iola (Bane) Breese. She was a 1949 graduate of Iowa City High School. On October 21, 1949, she married R. Gene Meer in Iowa City. Jean worked as a floral designer at various places including Flowers on the Square and the Hen's Nest, Bettendorf. She was a member of Shades of the Mississippi River Decorative Artist and also the Red Hat Society. She was extremely talented as an artist and creator, whether she was painting, decorating cakes, making greeting cards, or sewing. She also enjoyed gardening and bird watching.
Those left to honor her memory are her daughter, Jamie Logan of Bettendorf; granddaughter, Amy (John) Mason of Springfield, Tennessee; siblings, Leanna (Alec) Breese-Vance of California, Allen (Marie) Breese of Arizona; and three great-grandchildren, Austin, Cassie, and Maddie Mason.
In addition to her parents, she was preceded in death by her husband; a son-in-law, Lonnie Logan; and a grandson, Cory Logan.