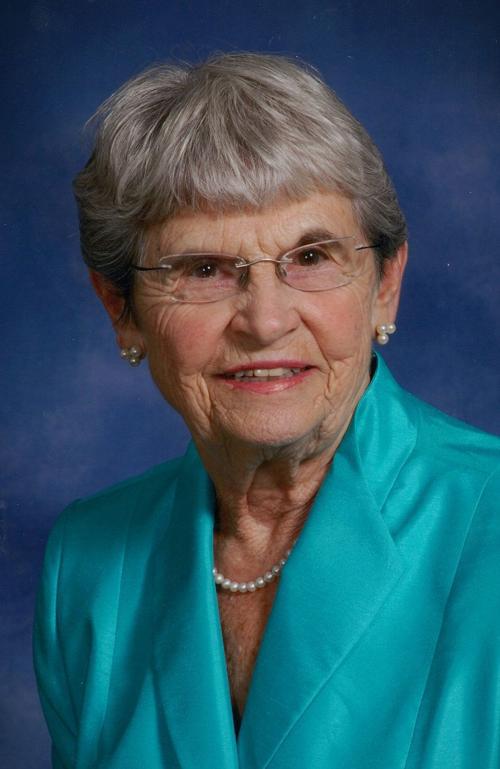 October 26, 1928-January 10, 2020
IOWA CITY - M. Gloria Otting Butler, long time resident of Iowa City, died Friday, at the Bird House Hospice Home of Johnson County.
Visitation will be held Tuesday from 4-7 p.m. at Lensing Funeral & Cremation Service in Iowa City, with a wake service beginning at 7 p.m. Visitation will also be held at the church Wednesday morning, from 9-10 a.m. Mass of Christian Burial will begin Wednesday at 10 a.m. at St. Patrick Catholic Church in Iowa City. Burial will follow in St. Joseph Cemetery in Iowa City.
In lieu of flowers, the family requests memorials to the Regina Foundation or the Tri-County Historical Society in Cascade, Iowa.
Gloria was born October 26, 1928, in Cascade, Iowa, the daughter of Sylvester M. & Mary Vivian (Moore) Otting, the second oldest of eight children. She and her family moved to Davenport in 1945. Gloria graduated from Immaculate Conception Academy in Davenport and attended the University of Iowa. She married James D. Butler September 14, 1948, at St. Anthony Church in Davenport. The couple moved to Iowa City that same year, where they began raising their family. In retirement, she and her husband enjoyed winters in Florida.
You have free articles remaining.
She belonged to St. Patrick Church in Iowa City. Gloria was very proud of her hometown, historic Cascade.
In 2011, Gloria and Jim (posthumously) received The Distinguished Honorary Alumni Award from Regina for their work to establish the Regina Foundation.
Gloria is survived by her by her children, Becky Kriz, Trudi (Terry) Snavely, and
Jim ( Stephanie) Butler, all of Iowa City, brother Tom (Barbara) Otting of Bettendorf, Iowa, daughter-in-law Carol Butler of Waukee, Iowa, nine grandchildren,13 great-grandchildren; brother-in-law Dan Devine of Clinton, IA, sisters-in-law, Joanne Otting and Joyce Doelger, both of Mesa, Ariz., Sue Otting of Tucson, Ariz., and many nieces and nephews.
She was preceded in death by her parents; her husband Jim; a son David Butler; three brothers, Al Otting, Dennis Otting, and Fred Otting; three sisters, Elinor Devine, Jeanne (Joe) Dunagan and Elaine Browne; a daughter-in-law Donna Nielsen Butler and a sister-in-law, Carol Otting.