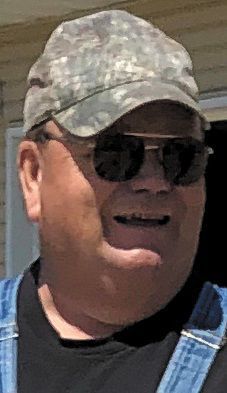 July 3, 1949-September 9, 2019
MUSCATINE — Thomas A. Sywassink, 70, of Muscatine, passed away on Monday, September 9, 2019, at Genesis Medical Center. Graveside services will be held on Thursday, September 12, 2019, at 11 a.m. at Greenwood Cemetery. Visitation will be held on Thursday from 10-11 a.m. at the Geo. M. Wittich-Lewis Home for Funeral and Cremation Services. Memorials may be directed to the Montpelier Volunteer Fire Department in Thomas' name. Sympathy notes may be left for the family at www.lewisfuneralhomes.com.
You have free articles remaining.
Thomas Alan Sywassink was born on July 3, 1949, in Muscatine, the son of Harry L. and Margaret (Gravatt) Sywassink. He had proudly served in the US Army Reserves. On September 22, 1998, Thomas was united in marriage to Laura Ramer in Muscatine. He farmed and had worked at Heinz for 38 years. He enjoyed working on motorcycles, tinkering with trucks and cooking breakfast for his grandchildren.
Thomas will be deeply missed by his wife, Laura of Muscatine; children, Pat Sywassink, Kathy (Wayne) Smith and Andy (Mary) Sywassink all of Muscatine; stepchildren, Christie (Aron) Carlson of Illinois City and Jamey (Magen) Thomas of Muscatine; grandchildren, Macey, Riley, Wyatt, Willow, Matthew, Eli and Nicholas; and stepgrandchildren, Adrianna, Devin, Abby, Grant and Keitin.
Thomas was preceded in death by his parents.