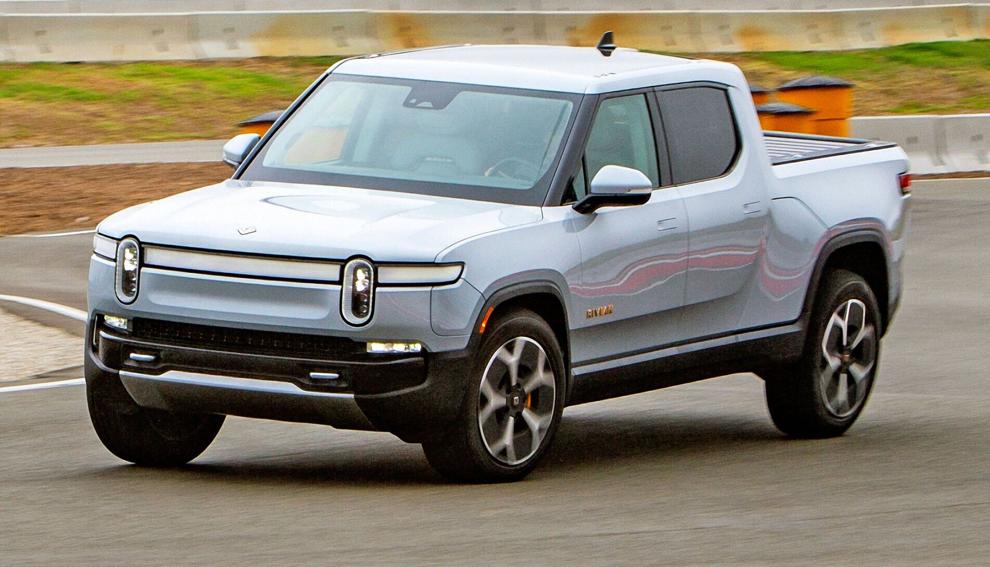 Starting MSRP: $68,575 (estimated)
Edmunds says: The Rivian R1T is the first EV truck to hit the mainstream market, and what a debut. The R1T packs an amazing amount of on- and off-road performance, cutting-edge tech and unique style into a package that's slightly bigger than a typical midsize truck. In Edmunds' testing, the R1T rocketed from zero to 60 mph in 3.5 seconds — that's neck-and-neck with the latest Chevy Corvette — and turned in the best handling performance of any truck we've ever tested. Moreover, the R1T can tow up to 11,000 pounds and boasts an impressive payload capacity of 1,760 pounds. You probably won't need that sort of capability on a regular basis, but you'll certainly appreciate the storage provided by the R1T's spacious front trunk and clever gear tunnel under the front of the bed.
Counterpoint: The R1T's touchscreen user interface was slow to respond in our testing, and the Bluetooth connection occasionally cut out. There's a chance this could be remedied via future software updates.