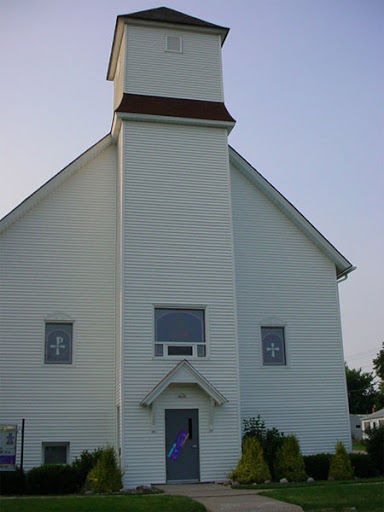 Sunday morning worship will be the final service at the Community Presbyterian Church in Sherrard, Ill.
The church is closing its doors after 71 years as a Presbyterian Church (USA) congregation and after 104 years as a worshiping congregation in Sherrard.
Sunday's service will include a liturgy for "Vacating a Church Building and the Dissolution of a Congregation," which is a liturgy commissioning the members to continued ministry. Communion also will be served. Services are at 9 a.m., and the church is located at 201 3rd St.
The Rev. Drew Nagle, church pastor, who also serves as pastor at Gloria Dei Presbyterian Church in Rock Island, said: "In its 104 years in the same location, the congregation has been a Congregational Church, a Community Church, a mission Sunday school and a Presbyterian Church. Throughout this time it has had a strong presence and witness to the community of Sherrard."
Nagle, who will lead the Sunday service, said the church had experienced suffering since its beginning, explaining that when the church was being built a wind storm knocked it down, and after construction began again, it was destroyed by fire.
You have free articles remaining.
"Even in this time of sadness that the congregation will no longer exist and the building will be sold and will have a different use, there is thanksgiving for the ministry and mission of the congregation," he said. 
Nagle was called to serve the congregation in Sherrard in 2012 to help with the transition of closing the church at that time.
Even though the congregation had decided it would be best if the church closed, when they discussed closing, Nagle said the members felt a strong sense that God wasn't finished with them yet so it was decided to keep the church going for another year or so.
"Though faced with declining membership, finances and energy, the congregation renewed ministries and outreach to the community," he said.
Those ministries included "Chat and Chow," a monthly community free meal; "Coffee and Conversation" three days a week as a time for a light breakfast to connect with neighbors, a renewed vacation Bible school and Sunday school for young children and an After School Kid's Bible Club.
The Kid's Bible Club has grown from three students to about 20 students ranging in age from kindergarten through seventh grade.
Nagle said plans were being made to continue the Kid's Bible Club in Sherrard.