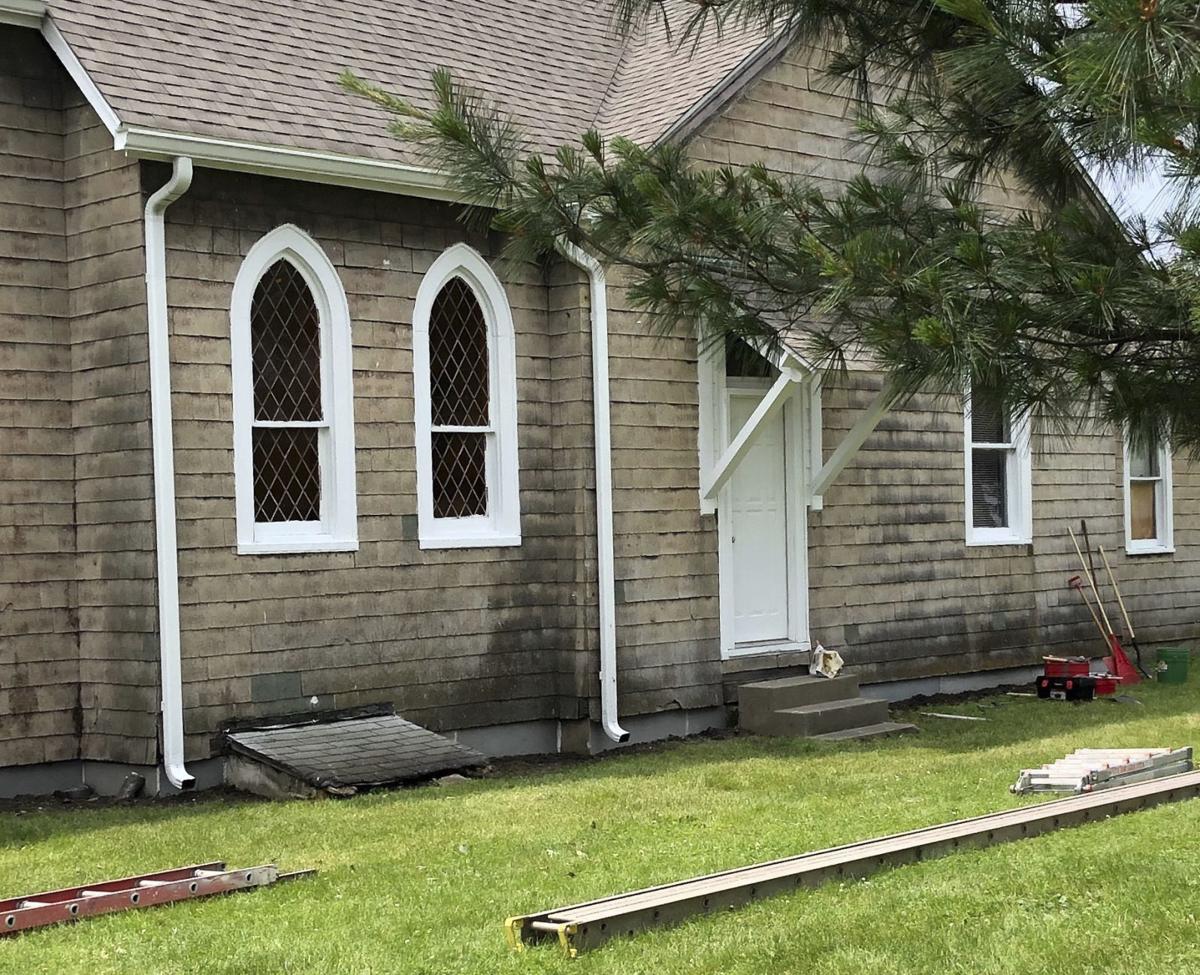 Earlier this year the church mission committee considered three opportunities for the 2019 Servant Trip. The three options: Christo Rey in East Moline, Holy Trinity in Springfield and St. Matthew in Chicago.
Dick McMullen, chairman of the mission committee at the Geneseo church, said the Springfield church was chosen based on its connection to the Concordia church.
"Holy Trinity was one of the churches which hosted students and vicars from Concordia Theological Seminary in Springfield when that seminary was in operation from 1846 to 1976, when it was consolidated with the seminary in Fort Wayne, Ind.," he said. "Concordia pastors who graduated from Concordia Theological Seminary in Springfield and who also may have served Holy Trinity in some capacity are the Rev. Carl Doerffler, the Rev. Christian Bergan (Concordia's longest-serving pastor), the Rev. Jack Heino and the Rev. Robert Yount."
"Servants" from the Geneseo church completed numerous outdoor projects at the Springfield church including scraping paint, priming and painting the wood and some foundation repair.
A total of 13 large and six smaller windows were scraped, primed and painted," McMullen said. "The front entrance portico and side entrance portico were scraped, primed and painted."
The foundation work consisted of digging about 18 inches below the bottom of the siding and applying cement board to the existing foundation to improve weather proofing and drainage.
In addition, two windows were repaired and siding was replaced in several missing places.
"Our hosts provided lunch for us each day," McMullen said and added that Thrivent Financial provided funds for evening meals."
"Our initial plans are for the 2020 Servant Trip to be a return trip to Holy Trinity in early June of 2020 to work on the interior of the church and the fellowship hall," he said.
Team members who were "servants" at the Springfield church are McMullen and his wife, Rogene McMullen, Jim Glaw, John Kohrell, Bill Kramer, Kathy Kramer, the Rev. Stephen Mueller (current pastor at Concordia), Mark Ouart and Diane Ouart.
McMullen said, "An even closer Concordia-Holy Trinity connection is that of Diane Ouart, who after returning home from our trip to Springfield, looked at her Baptismal record to confirm her baptism at Holy Trinity Evangelical Lutheran Church in Springfield while her father was attending Concordia Theological Seminary."
McMullen also shared some history documents from the Holy Trinity church that indicated a need for some repairs.
The Holy Trinity congregation was organized in 1882, and the church location was the living room of a parishioner's home. On March 11, 1888, the Evangelical Lutheran Church of the Holy Trinity became an organized congregation.
History records state that the building in which the congregation now worships is the original structure that was dedicated on Feb. 23, 1889, and has been renovated twice since its dedication — in 1923 and again in 1930. The parsonage was built by seminary students in 1900. In 2008, there were 96 baptized members and 57 communicant members.
McMullen said the history documents also stated that "Springfield, with a black population of over 10,000 (of which 6,000 are churched) is definitely an area for expansion of Lutheranism among blacks. Holy Trinity definitely wishes to remain a racially mixed church and has the potential to become a thriving body and once again be blessed with the services of a full-time pastor and a Sunday school. ... The congregation desires that the church remain open and grow; with God's help it shall be!"
Be the first to know
Get local news delivered to your inbox!