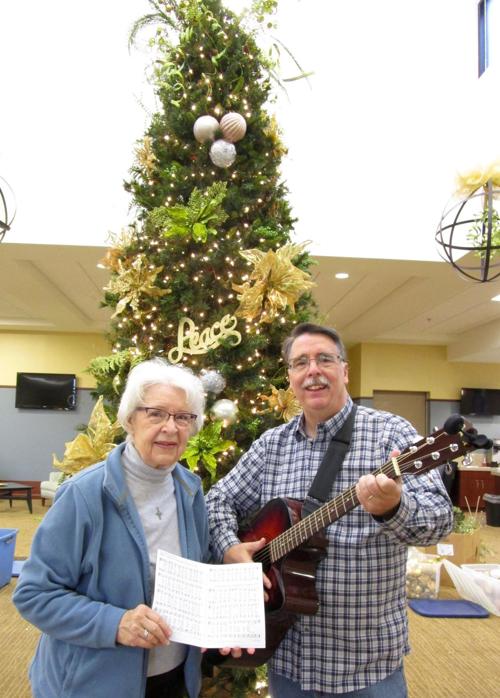 GENESEO — "Sharing Gifts of the Spirit & Season" is the theme of the upcoming meeting of the Geneseo Women's Connection, and while those in attendance may be sharing the spirit of the season, the gift of news they receive may not be what they had hoped.
The luncheon — scheduled for 11:30 a.m. to 1 p.m. Thursday, Dec. 12, at The Cellar, 137 S. State St. — will be the final meeting of the group, which is dissolving after at least 50 years in existence.
Lindrew Johnson, worship director at Christ United Methodist Church in East Moline, which also hosts a Women's Connection group, will provide Christmas music, and guest speaker will be Sharon Wiese of Barrington.
Cost is $12 per person, and reservations should be made by calling 309-944-3880 or emailing Pelib1@yahoo.com. Cancellations are appreciated.
Geneseo Women's Connection formerly was known as the Geneseo Christian Women's Club. The group met at the former Deck Plaza for many years and later at the former Winner's Circle before moving to The Cellar about 10 years ago.
Barbara Leonard, chair of the Geneseo group, said attendance has dwindled, "and we were having difficulty finding help to serve on the board. The board should have 10 people, and we have been running with far less for the last couple of years."
Leonard expressed sadness "to see it end because it is a wonderful organization. Our speakers are wonderful, and it has been so good just getting together. The main idea is to invite people in to hear the message, and hopefully they would make a commitment to Christ if they hadn't already."
You have free articles remaining.
"It is always good to hear about other people's walk with Christ — about their ups and downs, and it helps you know your life is OK, too," Leonard said.
Rita Ford, Geneseo, who served as chair of the Women's Connection when it was known as the Christian Women's Club, said the ministry changed her life.
"It was an outreach to women for a nice lunch with a fun program and inspirational speaker who shared her life story of maybe being churched, but needing to personally by faith accept Christ into her heart and life. ... The group grew quickly and provided a nursery so young moms could attend the meetings. Many months, there would be 300 or more, and we would have a guest night once each year to invite our husbands."
That guest night inspired the launch of a Christian Women's Club night group to accommodate working women.
"We had Friendship Bible Coffees held in homes, and I believe many women's lives were changed from studying the Word of God together. Hearts and homes were also changed," Ford said.
Friendships were formed at those gatherings, and Ford said some of those friendships are still vibrant to this day. "We may not have met going to different churches, but because of Christian Women's Club, our paths crossed, and I am so grateful 50 years later," she said.
The Christian Women's Club also is responsible for training Ford for leadership in many other areas, she said. She began by being a table hostess at the meetings, and she went on to become chair of the group, and later a speaker for Stonecroft Ministries, which is the umbrella for Women's Connection.
Ford traced the history of the ministry to when it began 150 years ago in Washington state. Helen Baughs' husband came home from work and told his wife that an employee's mother had died, and the woman had asked him how she could know that her mother was in heaven.
He suggested that he and his wife invite some of the ladies from the bank to their home and share the Gospel and how to know they are going to heaven through Jesus Christ, Ford said. "I will be forever grateful for that beginning of Christian Women's Clubs and for the club coming to Geneseo," she said.