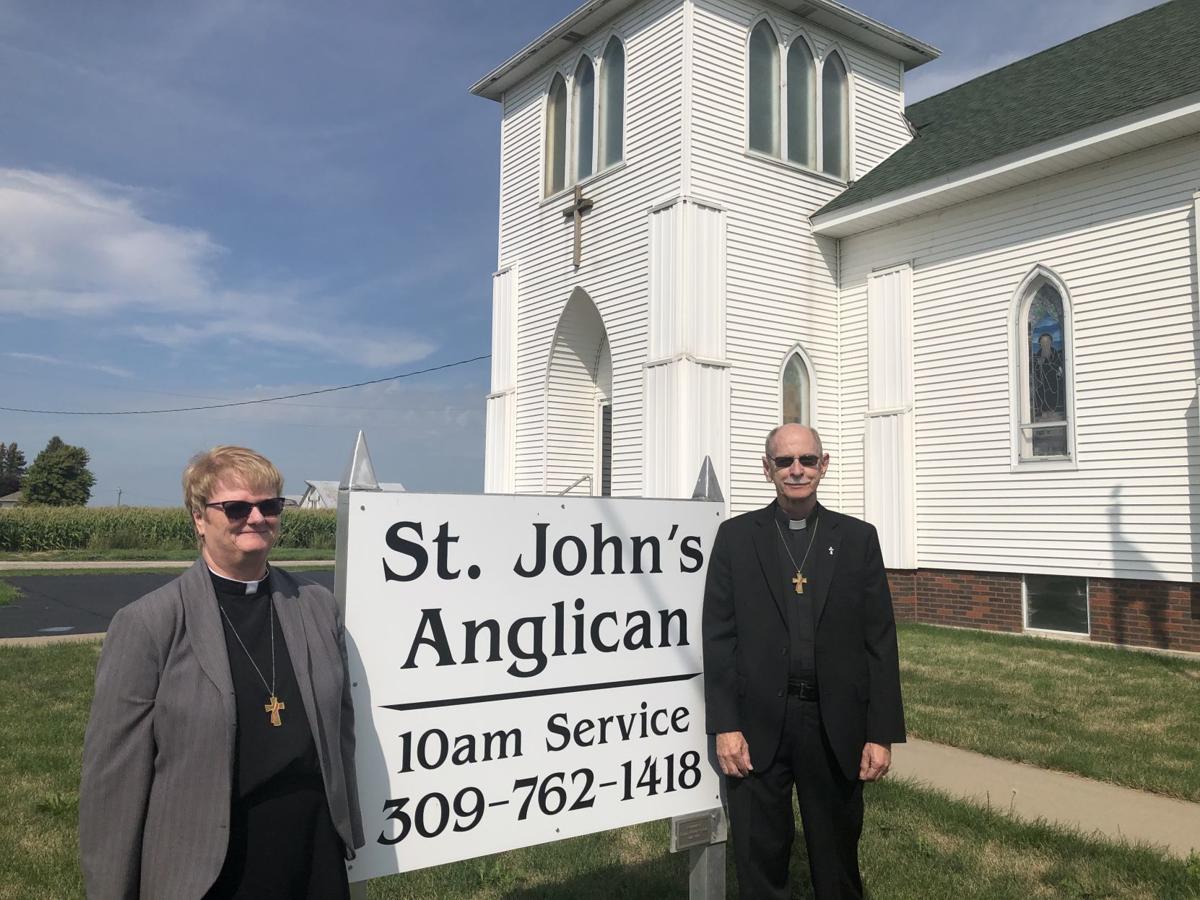 PREEMPTION, Ill. — Deacon Diane Brooks describes St. John's Anglican Church congregation as "small, but mighty," which is the manner in which they will celebrate their 150th anniversary.
The event will include a coffee and cookie reception after the 10 a.m. service on Sunday, Sept. 29. The congregation is celebrating their 150th anniversary as well as the 100th anniversary of being in their current church building. The church is located at 2406 170th Ave., Preemption.
Brooks and her husband, Deacon Paul Brooks, have been serving the church for the last 18 years and have been leading services since October of last year. Paul Brooks' father, the late Rev. Frederick P. Brooks, served as a vicar at St. John's Church from 1980-1988.
"We are hoping former members and their families will join us to celebrate on Sept. 29," Diane Brooks said.
St. John's Church, also referred to as "St John's at the crossroads," originally organized in 1869 just east of U.S. Route 67 in Milan, and once was named Grace Episcopal Church. The church later moved to its current site on Reynolds Road, two miles west of the Preemption crossroads.
You have free articles remaining.
When the building's cornerstone was put in place in 1919, the church became known as "St. John's at the Crossroads."
Diane Brooks said, "Some interesting history of the church includes that the church bell was transported to the present building by church member Christopher Blakely Doonan, who was a member of one of St. John's founding families. He transported the bell in his Model T with the top down."
The church originally was organized by Irish Orangemen and there were several Doonan and Blakely families involved in the church founding. An adjacent Guild Hall, built-in 1876, originally was named as the Orangemen's Hall and was moved to the present church grounds in 1956.
"The Guild no longer exists, but we continue to use the hall for coffee hour after church, and for many celebrations," Diane Brooks said. "We also rent the hall out to groups to be used for meetings and special events and that brings our church a bit of income."
Many church records were destroyed in a fire that happened in the home of one of its members.
Among remaining historical notes is a fact that no pews or heating system existed in the original church building. The Diocese of Quincy eventually sent money to pay for pews and heat. Remnants of the original church include the hand-carved oak altar.