Soter Vineyard's chef Clayton Allen tells us how to craft a sauce he's not reserved about raving about.
"This sauce is really something else," he says. "The combination of fruity and briny olives mixed with the sugar transforms this into a sauce that is reminiscent of Hoisin sauce."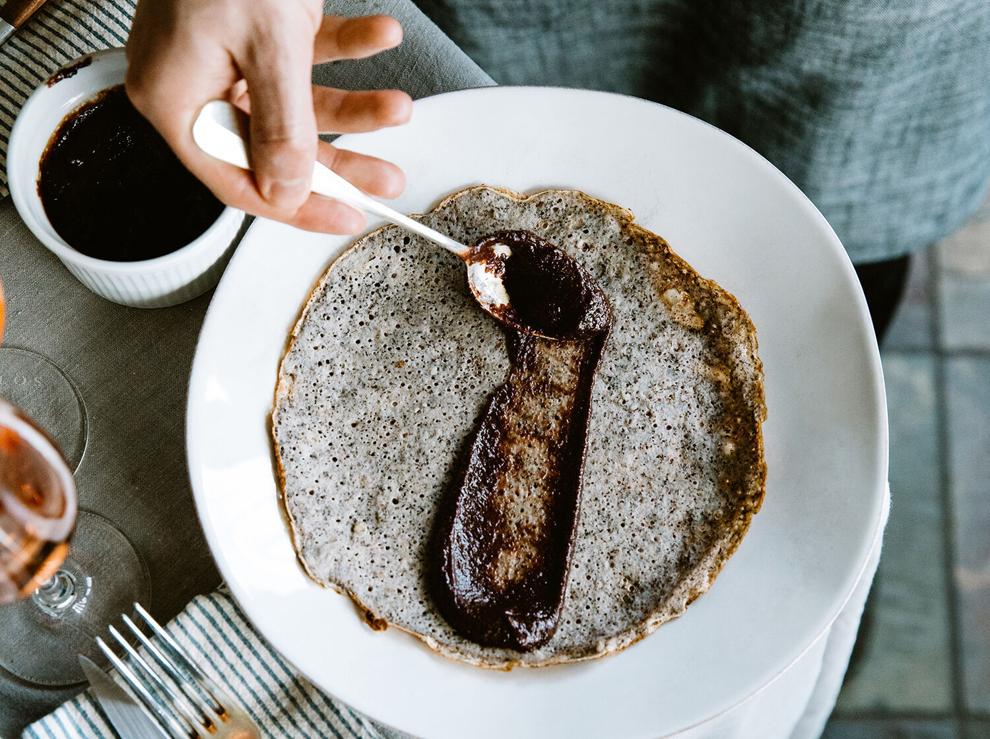 ---
Olive Caramel
Yields: about 1 pint of sauce (easily serves 4 people)
600 g Taggiasca olives, pitted (about 1 lb 5 oz)
225 g granulated sugar (about 8 oz)
¼ cup water
In a 3- to 4-quart heavy-bottomed saucepan, combine sugar with enough water to so that the mixture looks like wet sand. Place saucepan over medium-high heat on cooktop. Melt sugar, gently swirling the pan occasionally. Do not leave pan unattended on the heat; sugar can burn quickly.
When sugar has melted uniformly and caramelized to a golden-brown color, turn heat to low and take pan off the heat. Immediately add olives to saucepan and return to low heat, stirring to coat with caramelized sugar. Work quickly but carefully, as mixture can bubble up and give off steam that can burn. After mixture stops bubbling, but while still hot, turn off heat and carefully transfer caramelized olive mixture to a blender or food processor and blend on high until smooth. Serve with duck. Leftover sauce can be refrigerated.