Buffalo (the term historically used for bison by Indigenous people in North America) have long roamed the North American Great Plains, tended and hunted for food, shelter and tools by the Native American nations who inhabited the land for generations. Among those Native Nations were the people of the Lakota, Dakota and Nakota, who collectively make up the Oceti Sakowin (Seven Council Fires), which is commonly known as the Great Sioux Nation.
Today, the Sicangu Lakota reside on the Rosebud Reservation in South Dakota where a groundbreaking program intends to bring the buffalo back in five years' time. Called the Wolakota Buffalo Range, it has the potential to be home to 1,500 buffalo.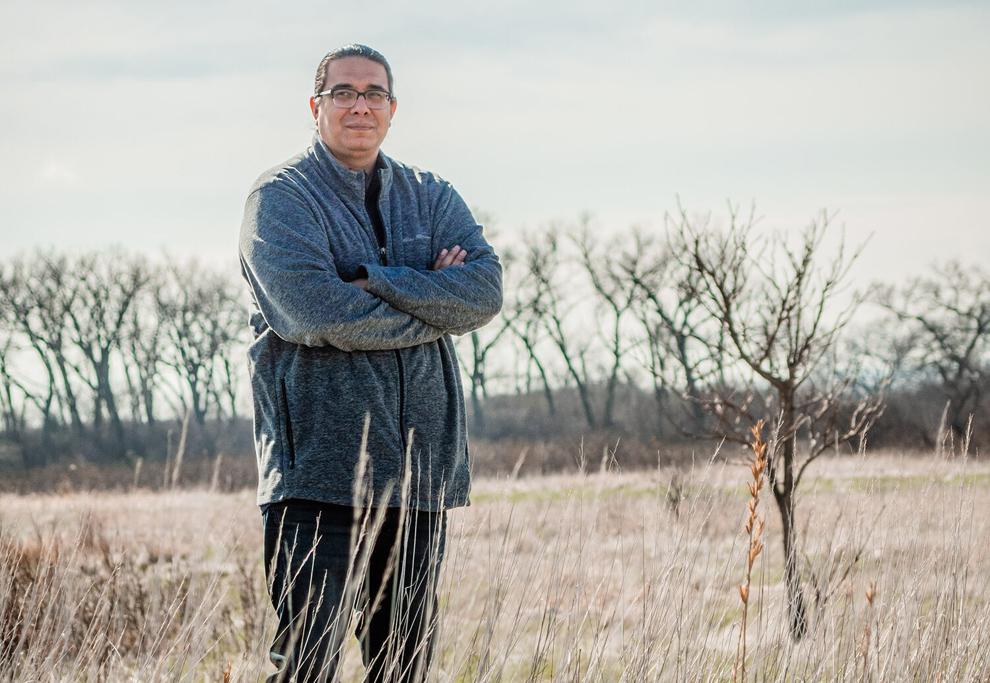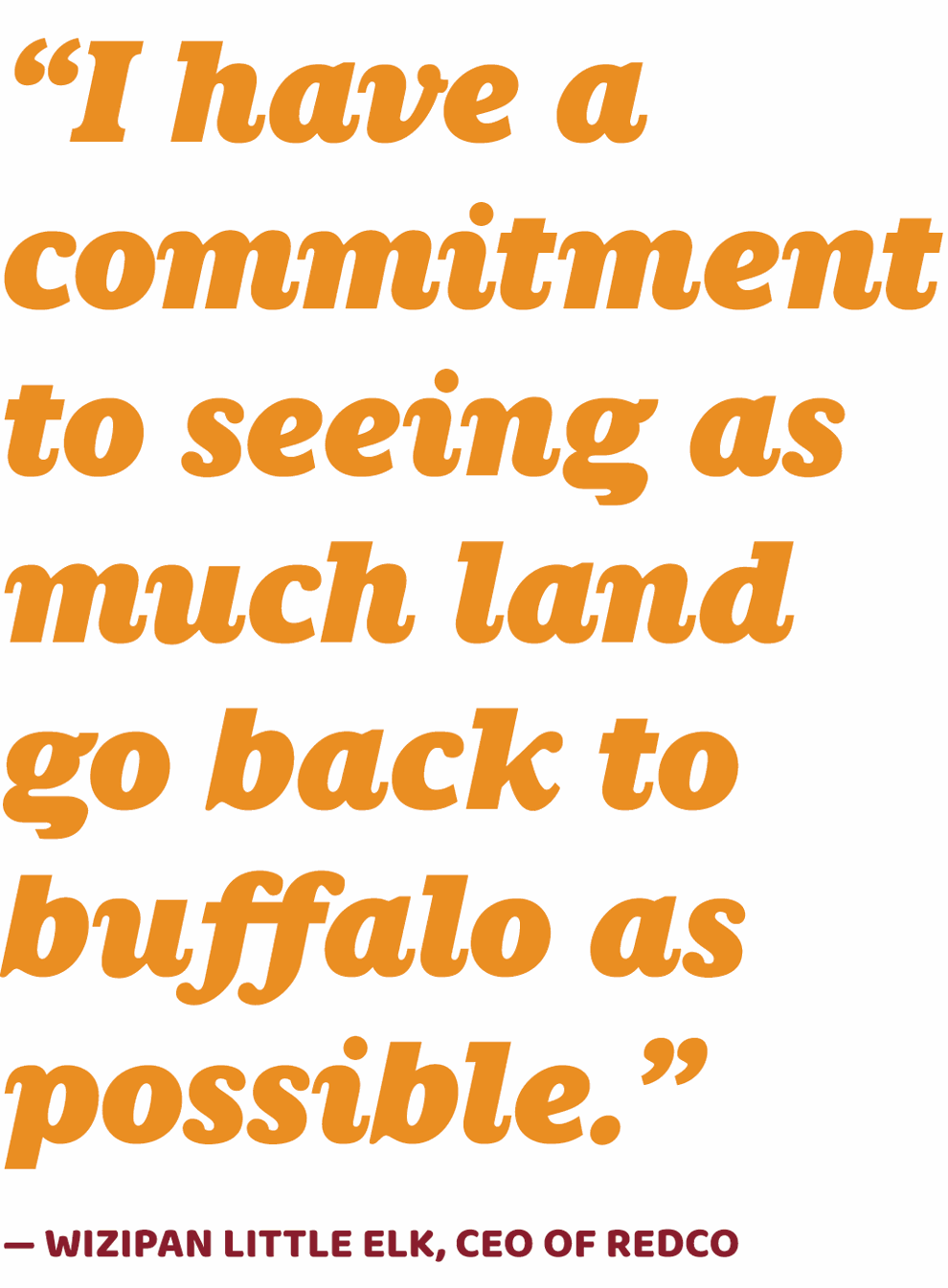 "We should be the biggest Native-managed buffalo herd in the U.S.," says Wizipan Little Elk, CEO of the Rosebud Economic Development Corporation (REDCO). REDCO is the economic development arm of the Rosebud Sioux Tribe that manages Wolakota.
This project, however, has been a long time coming.
According to Little Elk, 60 million buffalo populated North America in the 1800s, but by the year 1900, there were fewer than 1,000 roaming free.
"One of the first assaults on our people, the Lakota, started in the early 1800s," Little Elk says. "That first assault was on the Buffalo Nation."
Targeting buffalo meant that the Lakota, along with other Native American tribes, were pushed to reservations.
"The genocide that was committed against buffalo was deliberate and intentional," he says, noting it was debilitating to the Lakota economy. "The reason why we had to come onto the reservations is because our main source of food, shelter, clothing and spiritual sustenance was taken from us."
The Wolakota Buffalo Range seeks to reclaim the tribe's stewardship of this important animal.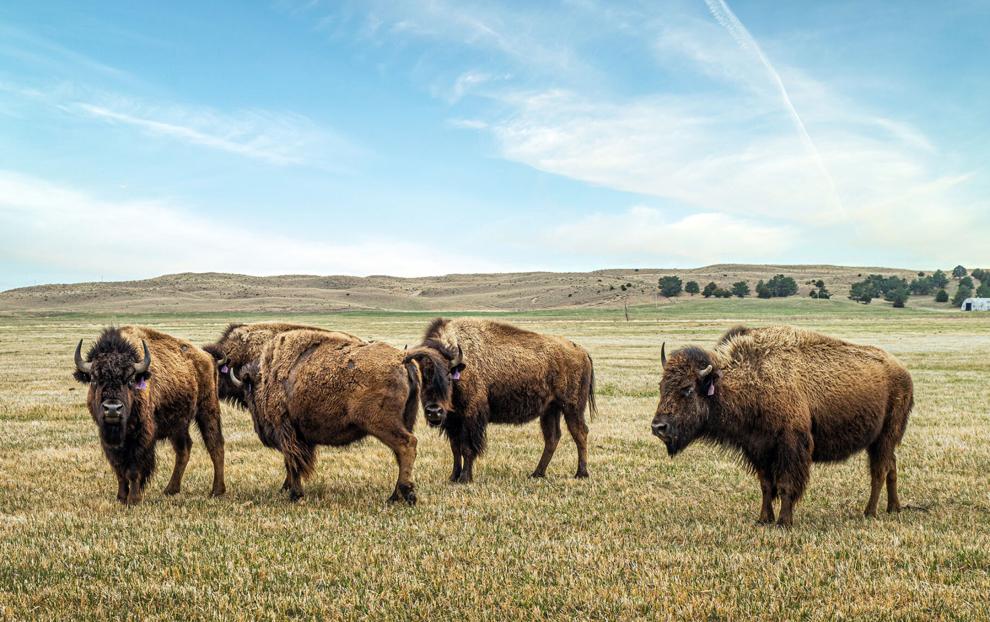 ---
The Wolakota Range
Today, the 28,000-acre buffalo range has funding and is now in its second year of a five-year build-up strategy.
Although the land is located on the reservation, it has not always been under Native management. Today, the land is owned by the Rosebud Sioux tribe and leased out by Tribal Land Enterprise (TLE), another corporation owned by the tribe.
"TLE is actually a unique organization formed here in Rosebud in the 1940s to begin buying back land and preventing fractionation," Little Elk says. "As land was passed down over generations, the plots had been split so many times that each individual's share was useless, so TLE buys those fractions, consolidates them, and prevents them from leaving Indian hands."
He continues, "Wolakota is part of what I like to call the new Lakota economy, in which businesses meet multiple bottom lines. This project is proof that at Lakota, we can adapt to any situation without sacrificing what it means to be Lakota. In this case, that means we have made some commitments to our buffalo relatives."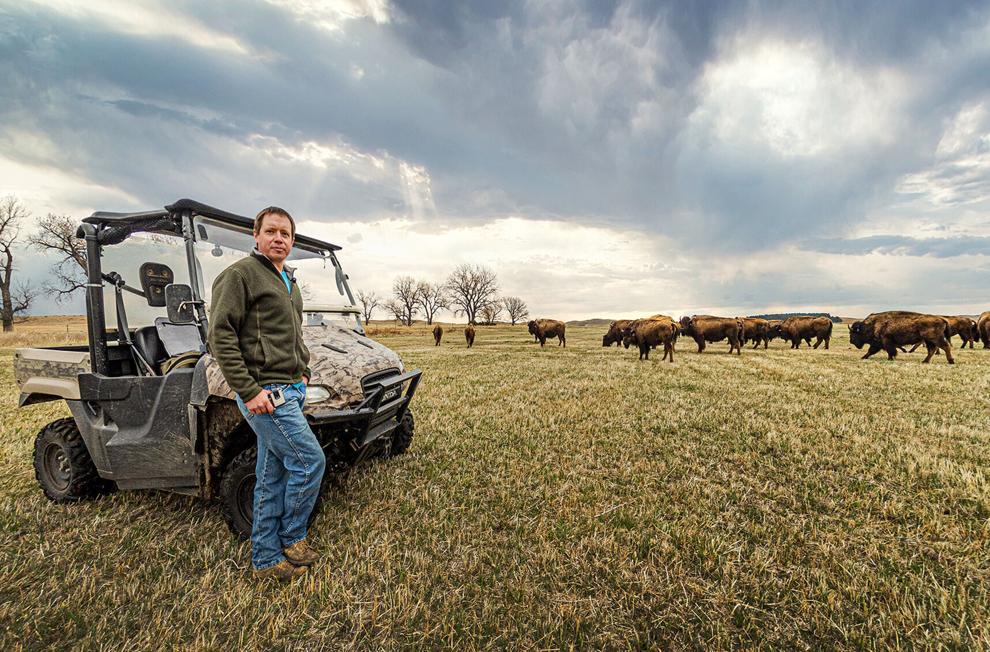 ---
Buffalo husbandry
When it comes raising the animals, the Lakota are staying true to their culture.
"We are going to ensure the buffalo are taken care of in a way that is culturally appropriate," Little Elk says. "Part of our instructions are to treat buffalo as buffalo. Don't treat them like cattle. That means we have to raise them differently from how a lot of people do buffalo ranching. We have to make sure they have big open spaces to use the land how they need to. It also means our buffalo will never see a feed lot. That's a law we put down. When we harvest them, it will be done in a culturally appropriate manner where we pray with them, honor who they are in their spirit and make sure that we are not wasting anything."
Little Elk explains that from a Lakota perspective, using every part of the animal shows appreciation for the sacrifice that the animal made to the support the health and well-being of the people. Traditionally, this meant using the hides for shelter and clothing, internal organs for pouches and horns for cups, among many other uses.
Wolakota seeks to translate those traditional uses into a modern context. Over the past year, they have worked with industry experts to create a feasibility study that identifies potential uses and markets for the other nonmeat byproducts. The proposed uses include wool and fiber products, leather goods, dog treats and art.
"When we think about it from that perspective, we are creating a social benefit for our people," Little Elk says. "Yes, over the long-term, we can create jobs. But really, the benefit is renewing our relationship with the Tatanka Oyate (Buffalo Nation). That's worth more than money."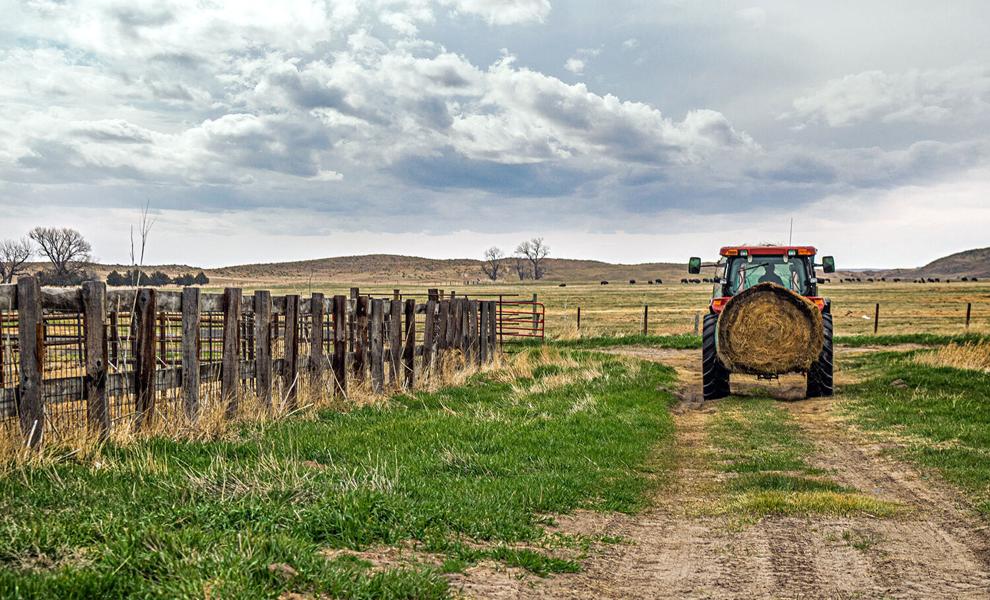 ---
The range effect on the prairie ecosystem
Traditionally, the Lakota were not farmers and ranchers. Spiritually, the Nations of the Oceti Sakowin were connected to the whole of the universe and honored everything, including Grandmother Earth. Today, however, agriculture is a very important industry to the Native Nations of the Great Plains, but Lakota farming and ranching on the Rosebud Reservation is not just about planting and harvesting. It also has medicinal, spiritual and eco-regenerative components, as well as connectedness to the universe.
"The other big piece of this is the benefits to Unci Maka (Grandmother Earth)," Little Elk says. "Buffalo are a keystone species. The Great Plains ecosystem is dependent upon buffalo."
With the reintroduction of buffalo to the Plains, environmental balance and stability are key motivators.
"We are also doing our part to tackle climate change by strengthening the Great Plains prairie ecosystem," Little Elk says. "The buffalo are going to increase the biodiversity of the plant life on the prairie. When you have buffalo on land, after a while you start to see the native plants and grass species start to come back. Root systems become more dense, robust and deeper so they are trapping more carbon. Then, you see increased animal biodiversity as well. We are providing a space for the buffalo to fight climate change and heal the land."
---
Strengthening food sovereignty of communities
The initiative goes beyond the animals and the effects on their environment. It reaches their communities — both near and far.
"This idea is not just about any one community or even just one tribe or nation," Little Elk says. "Part of what we have an obligation to do as a Lakota Nation is to reignite that Oceti Sakowin."
"I envision a world where we can trade buffalo for wild rice and Native Nations are thriving," Little Elk adds. "But in order to get there, we need to work at all levels: individual, family, community, as an individual nation and collectively as Indigenous people. We can't just be food sovereign and independent. We need all the other tribes so we can trade with each other. We are pretty excited about the possibilities of creating this ecosystem around food and agriculture, but we can't just be food sovereign and independent; we need all the other tribes so we can trade with each other and build together."
For the next seven generations
"In terms of thinking about the future, on a very deep and personal level I have a commitment to seeing as much land go back to buffalo as possible," Little Elk says. "I'd like to see more acres dedicated to giving them a place to live and seeing their numbers increase. I have a lifetime goal that, between all of our tribes, we have a million additional acres dedicated to buffalo. That's something I am personally dedicated to. When we think of the future, if we are Lakota, we need to be giving space for Tatanka."
This year, Wolakota collaborated with the kindergarten class from the Lakota immersion school operated by their sister organization, Sicangu Community Development Corporation. The students participate in a month-long, outdoor-based experiential learning curriculum centered around buffalo harvest.
"That's part of those kids' reality now," Little Elk says. "As they get older, they will know how to do everything and understand how to respect and honor the animal."
And Little Elk and his community are thinking even further into the future — more specifically, seven generations from now. According to Little Elk, for the Sicangu Lakota, the idea of the seven generations has a dual meaning. On one hand, a prophecy states that there will be six generations of decline, and then the seventh will emerge stronger, healthier and more vibrant. Additionally, the constitution of the Rosebud Sioux Tribe states they must consider the impact of their decisions on the next seven generations.
"For us, that's something we take very seriously," Little Elk says. "It's a prophecy; it's also a duty to act, and it guides our thinking and actions. Prophecies don't just happen. We have to work toward it. So that's part of our job.
"As Lakota, we understand that every system is related to every other system, and that every action impacts the rest of the universe in some way, shape or form."