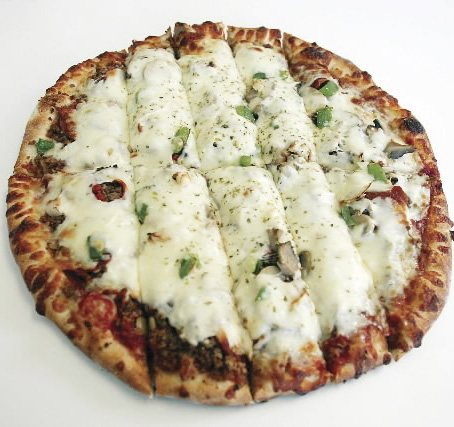 The Quad-Cities is again in the spotlight. As least, its own special brand of pizza — dubbed Quad-Cities style— is, quickly gaining national attention thanks to a article this week in the Washington Post.
Greg Mohr, originally of Rock Island and now from the Chicago area, is mentioned in the article. Mohr and his business partner, Scott Weiner, have introduced Quad-Cities style pizza to the Windy City.
The city so synonymous with a certain style of pizza will be getting a taste of the Quad-Cit…
"Deep dish is certainly the most popular tourist pizza but not the go-to pizza for most locals," Mohr said is quoted as saying.
According to Greg Mohr of Roots Handmade Pizza, here's what goes into a "Quad-Cities style" pizza:
So what is Quad-Cities style pizza?  It's a pie made with a heavy malt syrup-laced, that gives the dough a decidedly rich flavor, forming the base for a pizza that also features tomato sauce and finely ground sausage, both distinctively spiced to form layers of flavor.
One invented the "taco pizza" and one gave the Quad-Cities a style all its own.
What's your favorite Quad-City pizza? Tell us in the comment box below.