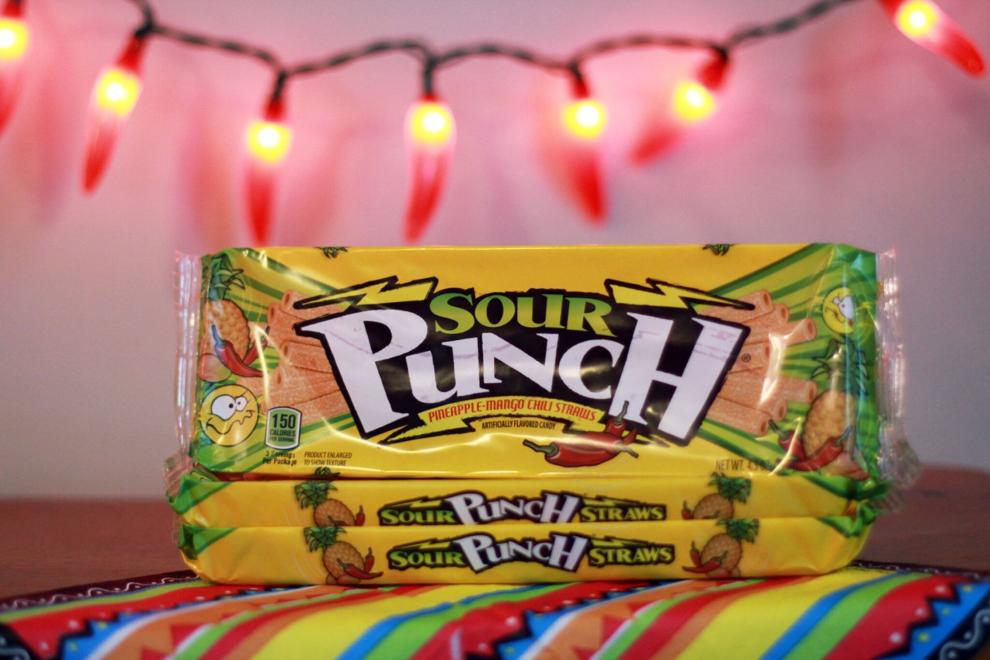 Spicy candy is not a new concept. Red Hots have been around since the 1930s, Hot Tamales were introduced in 1950, and the Atomic Fireball followed shortly after, in 1954. 
Although cinnamon has been the go-to spicy candy flavor for decades, a recent trend has added several options for those who like their candy not-so-sweet.
Traditionally sweet or sour candy such as Starburst, Sour Punch, Skittles and Jolly Ranchers have all introduced a spiced-up version of their products. Even the brands that produce traditionally hot candy have branched out a bit. You can now buy Tropical Heat Hot Tamales and Kick'n Mango Lime Chewy Red Hots.
So where is this all coming from? Blame the millennials and Gen Z.
The developers at American Licorice Co. created its take on spicy candy — the Pineapple Mango Chili Straw — in response to the increasing cultural diversity among younger generations in the U.S., according to Kristi Shafer, VP of Marketing for American Licorice Co.
"The trend teams at American Licorice Co. wanted to develop new flavors with a multicultural audience in mind," Shafer said. "The Pineapple Mango Chili is a combination of two of the top four flavors chosen by Sour Punch consumers in our 2016 flavor contest."
Online candy retailer CandyStore.com has noticed the demand for spicy flavors as well.
"One unique thing in particular we've seen is a massive increase in the number of traditional Mexican spicy candy," Clair Robins with CandyStore.com said. "This trend has been happening for a couple years now. This is probably not surprising with the habanero and sriracha crazes we've seen overall in the food space."
According to Robins, sales of traditional Mexican candy is up 31 percent in the past 18 months. Sales of the newer spicy variations are harder to track because there's no previous sales data, but spicy candy in general is up 21 percent in the past year.
"That's pretty huge," Robins said. "A clear sign of a significant trend."
Would you be willing to ditch sweet and sour in favor of spicy? If so, here are some of the options out there.