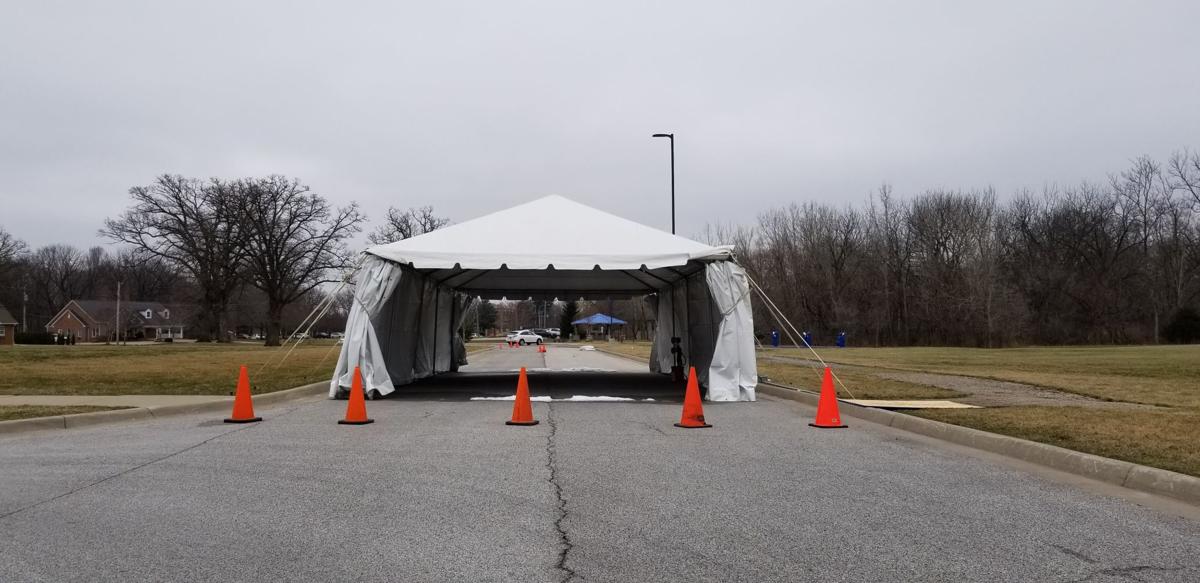 With the first case of community-spread coronavirus identified in the Quad Cities, health authorities are clearing up confusion around new self-isolation guidelines aimed to contain COVID-19.
On Saturday, it was announced a Scott County resident aged 41-60 tested positive for COVID-19. That was followed Sunday by news that a Rock Island County resident in his 60s was being treated in a local hospital for COVID-19, the first positive case among Illinois Quad-Citians.
Health officials in Scott and Rock Island counties said they're performing contact tracing with the COVID-19 patients in order to protect the individuals with whom the positive cases might have interacted.
"Knowing that we have community spread, we're not really concerned about where someone may have caught or been exposed to the illness, as much as who are their close contacts and how do we assure that those people are taking proper protections," said Amy Thoreson, deputy director of the Scott County Health Department, in a press call on Monday afternoon.
As of Monday afternoon, Illinois had 1,285 positive cases and 12 deaths in 31 counties. Iowa had 105 positive cases and no deaths across 26 counties.
In addition to a new slate of closures from Iowa Gov. Kim Reynolds — including barber shops, salons, tattoo parlors and pools — new self-isolation guidance urge Iowans to self-isolate if they have traveled outside of Iowa for spring break or work in the last 14 days.
"This does not include regular daily business that takes place within the Iowa and Illinois Quad Cities," Thoreson made clear. "It's for longer periods of travel that are outside our immediate area."
Self-isolation means remaining home-bound for 14 days, with the day of return as "day zero," Thoreson said. Self-isolation involves not visiting public places, schools, public transit, ride sharing services or taxis and ceasing all non-essential appointments and travel.
Essential services personnel — such as law enforcement and health care workers — are still allowed to work so long as they do not have symptoms.
Activities deemed "essential" are allowed to continue in Illinois, which issued a "shelter-in-place" order last week. Essential activities include grocery shopping, picking up medication, outdoor recreation except playgrounds, providing care or transportation for family or friends and work for "essential services" (such as first responders, law enforcement, health care workers, the medial, grocery store and pharmacy workers).
Another essential activity is blood donations, said Kirby Winn public relations manager at the Mississippi Valley Regional Blood Center (MVRBC). Although The Blood Center has traditionally accepted walk-in donations, the MVRBC will now require donors make appointments so as to practice social distancing.
Over the last few weeks, a wave of blood drive cancellations have concerned blood supply experts. But on Monday, Winn said donors are responding to public appeals, which has "helped The Blood Center maintain inventory levels even as it experiences a high rate of blood drive cancellations related to the COVID-19 pandemic."
Winn said nearly all blood drives scheduled at colleges and high schools over the next two months have been canceled, as have business-hosted blood drives.
Officials from the Scott County and Rock Island County health departments also re-emphasized that they do not know how many locals have been tested for COVID-19, since private labs are ramping up testing efforts and only positive cases are reported.
On Tuesday, Genesis Health System will open a mobile collection sample site in Moline, one week after the opening of its first in Davenport. The site will be open 8 a.m.-8 p.m., Monday through Friday, and 9 a.m.-4:30 p.m. on Saturday and Sunday, at Genesis HealthPlex (3900 28th Ave Dr, Moline). It will test for COVID-19, seasonal influenza and strep but only for patients referred and sample-ordered by a Genesis medical provider.
COVID-19 update from around the Q-C
Garlic doesn't cure the coronavirus, debunking the myths
Garlic will not cure the coronavirus, or prevent you from catching it. The World Health Organization busts the "garlic myth" and many of the other common misconceptions surrounding the COVID-19 outbreak.
Graham Ambrose is the Iowa politics reporter for the Quad-City Times. 
Concerned about COVID-19?
Sign up now to get the most recent coronavirus headlines and other important local and national news sent to your email inbox daily.