Genesis Health System has signed an agreement with Iowa Total Care to join its Medicaid provider network in Iowa.
The deal means both major hospital systems in the Quad-Cities will now be Iowa Total Care providers when it on-boards July 1.
UnitedHealthcare will leave Iowa's Medicaid system June 30. Beginning July 1, patients will be covered by Iowa Total Care or Amerigroup. The development comes a day before the deadline for patients to select a Medicaid provider for July 1 coverage.
"This is an important development needed for Genesis to deliver its mission of compassionate, quality health services to all those in need, particularly the underserved in our community," Genesis Health System President and CEO Doug Cropper said in a release. "Our hope is that the entry of Iowa Total Care into the market will be smooth and cause little disruption in benefits to our Genesis patients on Iowa Medicaid."
You have free articles remaining.
"UnityPoint Health is pleased to share it will be in-network for both IA Health Link plan options, Amerigroup and Iowa Total Care, when changes to the state's Medicaid program are effective July 1," UnityPoint Health said in a release. "A contract with Iowa Total Care was finalized this week. Iowa Medicaid members who use UnityPoint Health doctors, services and hospitals can continue their care as usual regardless of which plan they were assigned."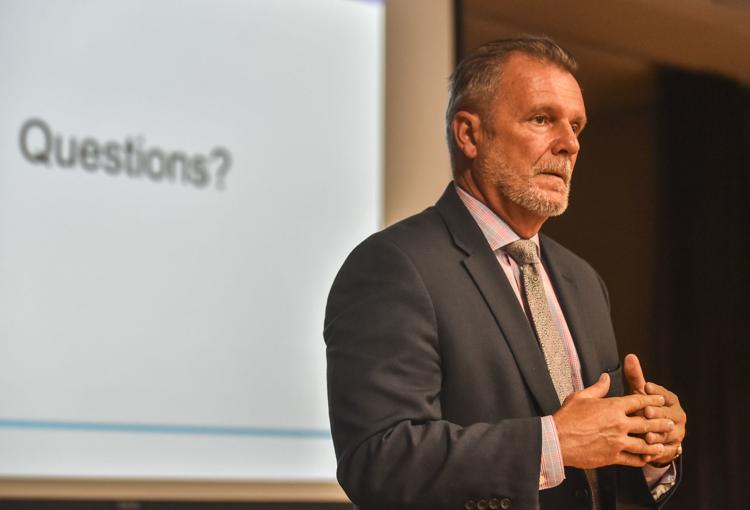 In an interview Monday morning, Iowa Medicaid Director Mike Randol said he thinks the transition is going "very well."
"I think that they have exhibited a strong desire to be partners with the state of Iowa and our Medicaid program. My team meets with them and has met with them daily for the past few months," Randol said of Iowa Total Care, saying he meets with their leadership for two hours every Wednesday to walk through the transition. "I think that the communication has been very good between both entities."