With the COVID-19 pandemic comes a new threat: Scams and misinformation are increasing.
The Better Business Bureau has received reports about new scams and misinformation "at an alarming rate," along with reports of price gouging, a news release says.
The scope of the scams ranges from phony messages about money from the government and fake COVID-19 discounts to "miracle cures" and cyber-crime.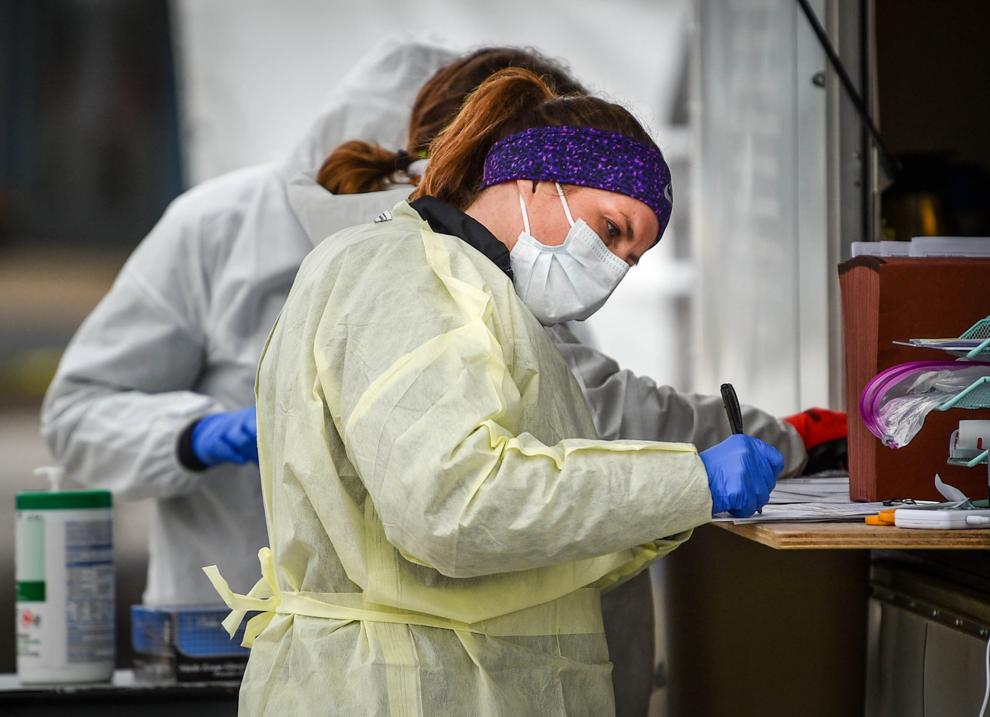 Fraudulent offers for "COVID-19 discounts" on various services such as video streaming and phone services, also are being reported, Dennis Horton, director of the Rockford Regional Office of the Better Business Bureau.
"With recent government announcements of tax filing deadlines extended, and relief checks possibly coming, scammers are seizing on the opportunities being presented by the pandemic to send impostor emails representing the government," Horton said.
"In some cases, they are using fear of the unknown," he said. "In other instances, the necessity for millions of individuals who are now working from home is an open door for cyber-criminals, hackers and other crooks."
When it comes to checks, use caution
The government plans to issue checks to assist people through the hard economic times caused by the pandemic. "There is sure to be a great deal of misinformation that will be disseminated," Horton said.
Already, fraudulent text messages have been sent claiming their targets are "pre-accepted to receive the cash — just click on the link."
Links in text messages such as these are designed to install malicious software on a device or steal personal and financial information.
Whenever details about receiving the assistance money are released, Horton said, consumers can be certain they will not be required to:
• Pay anything upfront to get this money.
• Provide a Social Security number, bank account or credit card number.
• Listen to people who say they can get the money for you immediately.
The Better Business Bureau Scam Tracker database offers an opportunity for consumers to assist in slowing the growth of scams. Individuals can input information about scam calls, emails and text messages they receive.
The Scam Tracker also is a source of information for law-enforcement agencies and media outlets.
Stay leery of links
The Better Business Bureau offers tips:
• Don't click on links from sources you don't know. These could download a virus onto a computer or other device. Ensure anti-malware and anti-virus software on your computer is up-to-date.
• Watch for emails claiming to be from the Centers for Disease Control and Prevention or experts saying that have information about the virus. For the most up-to-date information about the Coronavirus, go to the Centers for Disease Control and Prevention and the World Health Organization.
• Ignore online offers for vaccinations. If you see ads touting prevention, treatment or cure claims for the Coronavirus, ask yourself whether you would hear about a medical breakthrough in an ad or sales pitch?
• Do your homework when it comes to donations, whether through charities or crowdfunding sites. Don't let anyone rush you into donating. If someone wants donations in cash, by gift card or by wiring money, don't do it.
• Be alert to "investment opportunities." The U.S. Securities and Exchange Commission warns people about online promotions, including those on social media, claiming products or services of publicly traded companies can prevent, detect, or cure Coronavirus and that the stock of these companies will increase as a result.
For employees working from home:
• If something sounds suspicious, confirm it by calling the sender or the business using a previously known phone number.
• Don't click on links in an unexpected email. Type the URL for the company into your browser or do a web search to find the right website.
• Don't click, download or open anything that comes from an anonymous sender. This can be an attempt to gain access to your personal information or install malware on your computer.
• Be cautious of generic emails. Scammers try to cast a wide net by including little or no specific information in their fake emails.
• Move your cursor over the "from" line in the address of an email to see whether the shown address complements the pop-up address.
The Better Business Bureau also urges businesses to avoid the temptation to raise prices during a situation such as a pandemic because is illegal to do so when a state has declared a state of emergency, and also because it erodes marketplace trust. "Consumers will remember which businesses took advantage of them during a crisis," Horton said.
Anyone who suspects price gouging should report it to Better Business Bureau or the state attorney general's office.
FDA: Watch for phony home tests
Additionally, the U. S. Food and Drug Administration is "aggressively monitoring" for firms marketing products with fake COVID-19 diagnostic, prevention or treatment claims.
The agency says the kits are being marketed to test for COVID-19 in the home.
The FDA has not authorized any test available to purchase for home testing for COVID-19, says a news release from the FDA.
"The FDA sees the public-health value in expanding the availability of COVID-19 testing through safe and accurate tests that may include home collection, and we are actively working with test developers in this space."
Fraudulent health claims, tests and products can pose serious health risks because they may keep some patients from seeking care or delay necessary medical treatment.
The FDA reminds consumers to follow the U.S. Centers for Disease Control and Prevention's guidelines and speak to medical providers about symptoms of COVID-19.
The FDA has identified and issued warning letters to companies found selling and promoting fraudulent items, and expects "additional such actions will be forthcoming.."
The FDA is increasing enforcement at ports of entry, including International Mail Facilities, to ensure fraudulent products that originate outside the country do not enter through the United States borders.