It's warm-up time for Rock Steady Boxing.
After trainer Kirstin Hawley makes some announcements, the tabata workout begins. As music pumps through the room, the group of around 20 participants start moving through their jumping jacks, lunges and other high-intensity interval training exercises designed to get the muscles moving.
Once that's done, it's time for the boxing. Half of the group splits off into general exercise, while the other half goes to a room straight out of a boxing gym. Speed bags and heavy bags litter the room, and for Bettendorf resident Mary Boles, this class designed for Parkinson's disease patients has really helped.
"It's been a blessing," she said. 
Founded in 2006, Rock Steady Boxing was begun by Indiana prosecutor Scott Newman. After developing Parkinson's disease, a degenerative movement disorder that can cause deterioration of motor skills, balance, speech and sensory function, Newman worked with Golden Glove boxer Vince Perez to develop a program that could help slow the impact of the disease.
Locally, Hawley, a Genesis Health System physical therapist, says Rock Steady began about a year ago. "You have to become a certified coach, so we went to Indianapolis and we took our two day training and came back," she said. "We felt like it was something that we could definitely expand and get out into the community more, rather than just in therapy." 
While Genesis has other programs for Parkinson's, Hawley says the group setting of Rock Steady helps participants be accountable for each other. "If someone misses one day, everyone's like 'Where is so and so?' They're very concerned and want to know where that individual is," she said. "That shows some camaraderie but also some accountability for each of the boxers."
Many of the Rock Steady participants agree, pointing to camaraderie as something they like about the program. "If you're a little bummed or feeling sorry for yourself, everybody lifts each other up. You're just there for each other," Davenport resident Frank Streit said during a recent Rock Steady session.
You have free articles remaining.
During classes, participants not only box but work on posture, balance and fine motor skills. Dance and yoga is also included sometimes, Hawley said. Speed bags help with timing and coordination, while heavy bags include mobility from moving around the bag and using reciprocal arm movements.
The group formerly trained at TBK Bank Sports Complex, but Rock Steady is currently in the former Midwest Therapy building in Bettendorf. Hawley said Rock Steady didn't have space to store their equipment in Genesis' space at the sports complex. That prompted the move to the Utica Ridge Road location while they search for a permanent location.
Rock Steady Boxing's classes are tailored to whatever skill level or level of Parkinson's the patient has. Over time, the approach to Parkinson's has evolved from a physical therapy standpoint, Hawley said. Where before the approach appeared to be giving patients a walker and telling them to try to be safe, now exercise is seen as a key factor in slowing the disease's progression.
East Moline native Jim Briggs said the exercises help with his Parkinson's immensely. "Balance, coordination, determination. We don't quit, none of us do no matter how hard the exercise. We don't quit and we support each other," he said. "That's the way life is with this disease, you don't know what's going to happen. One day you feel fine, one day you feel like crap." 
Boles, who has had a shoulder replacement and two knee replacements, says the program gets her moving. Her favorite thing? The tabata.
"That really warms you up and gets you moving." 
Kellee Elbe, an Eldridge native who jokes that she's the baby of the group at 47, says the boxing has helped her mellow out. "Boxing has helped me with my balance." 
Moments after tackling a heavy bag to the ground and punching it in a "ground and pound" drill, Davenport native Tim Tulon praised the program.
"It's stuff I wouldn't do by myself and I like the camaraderie and structure." 
120219-qct-qca-rocksteady-01.jpg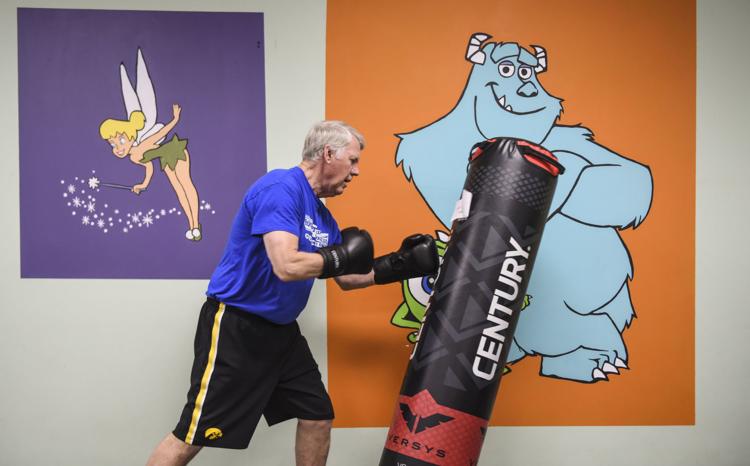 120219-qct-qca-rocksteady-03.jpg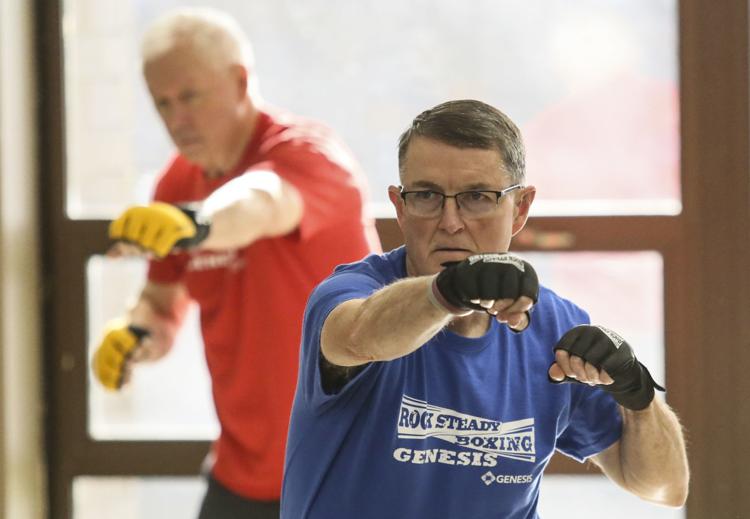 120219-qct-qca-rocksteady-09.jpg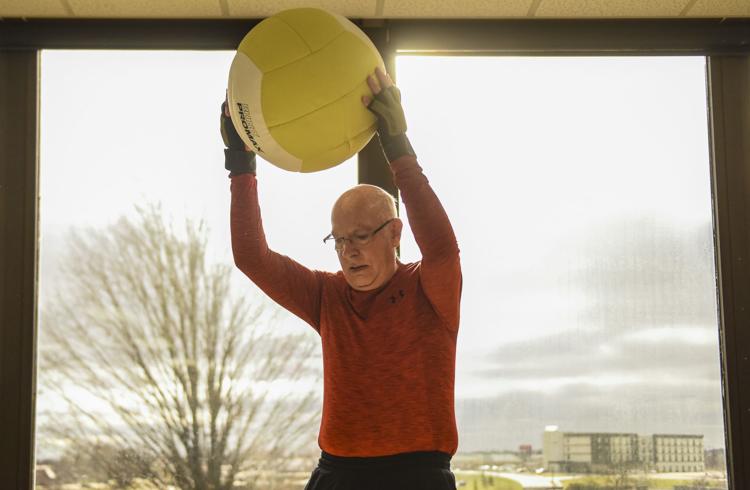 120219-qct-qca-rocksteady-12.jpg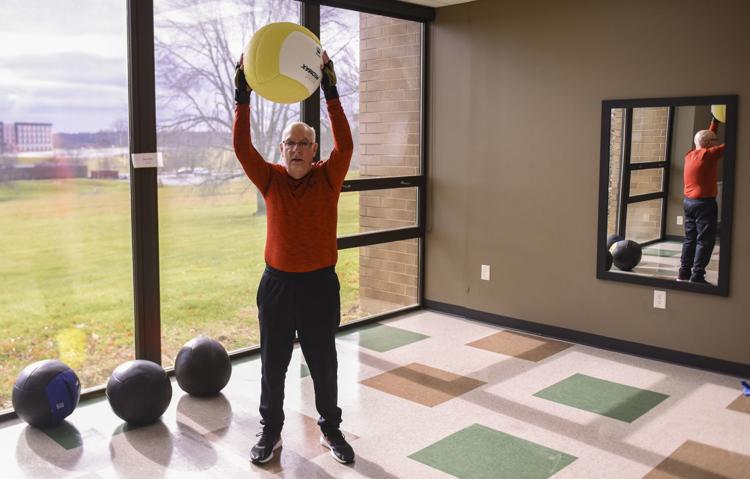 120219-qct-qca-rocksteady-06.jpg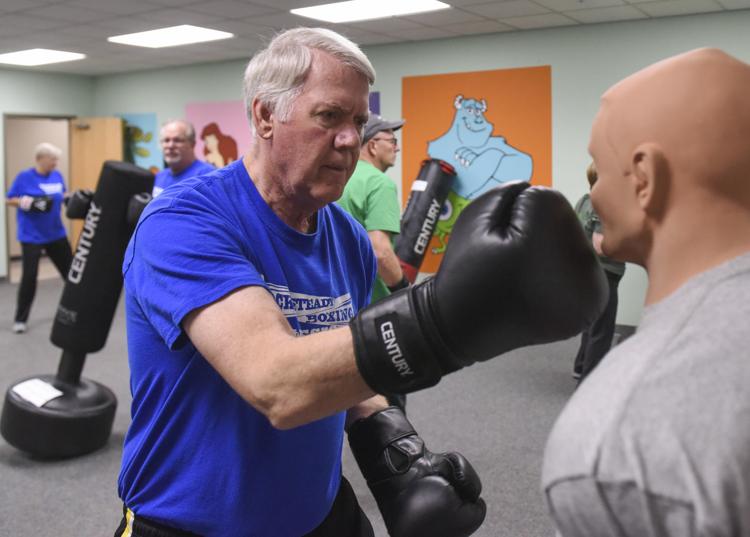 120219-qct-qca-rocksteady-11.jpg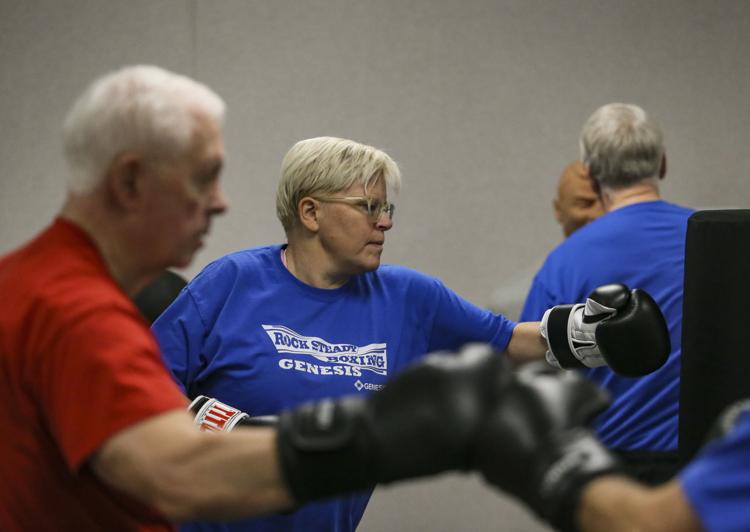 120219-qct-qca-rocksteady-02.jpg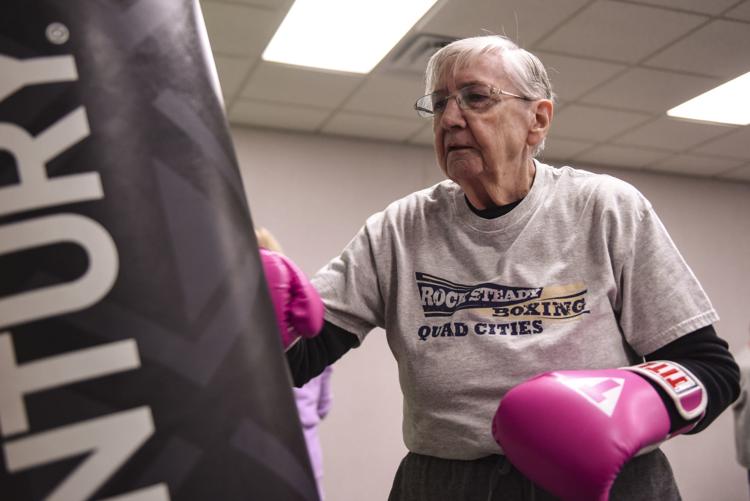 120219-qct-qca-rocksteady-08.jpg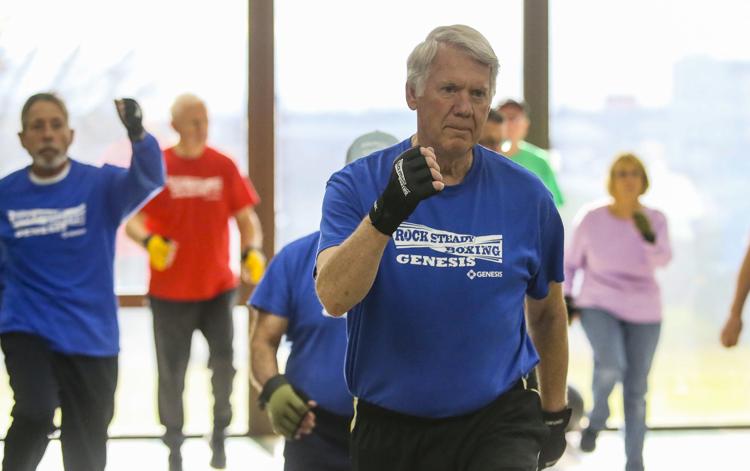 120219-qct-qca-rocksteady-13.jpg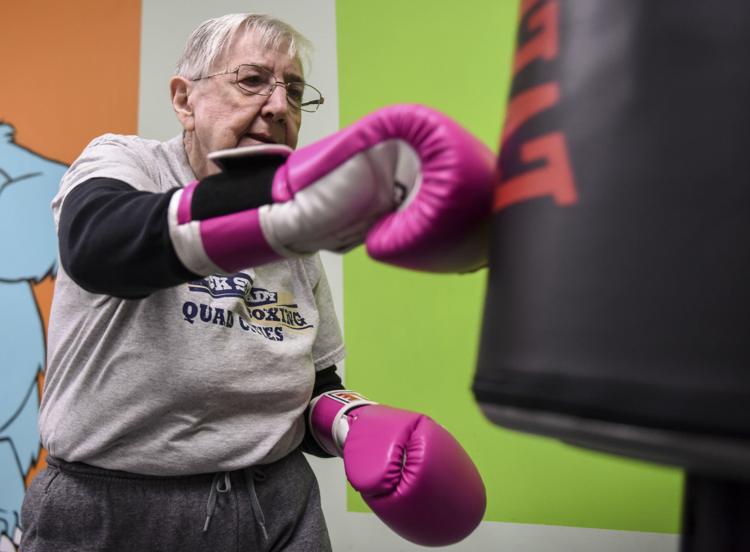 120219-qct-qca-rocksteady-04.jpg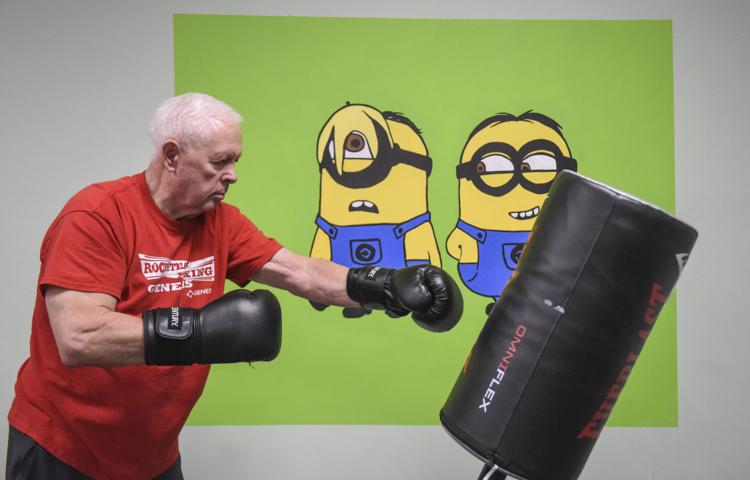 120219-qct-qca-rocksteady-10.jpg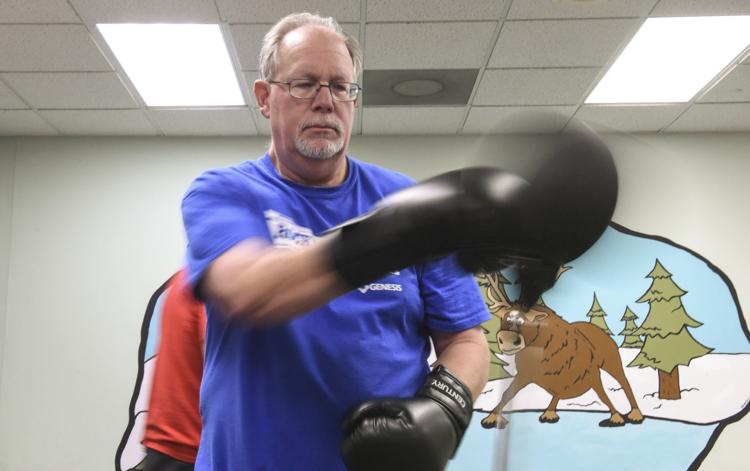 120219-qct-qca-rocksteady-05.jpg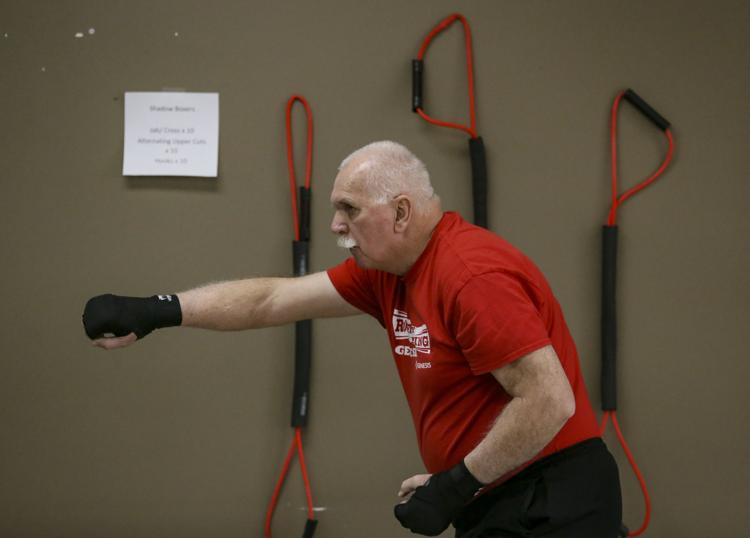 120219-qct-qca-rocksteady-07.jpg